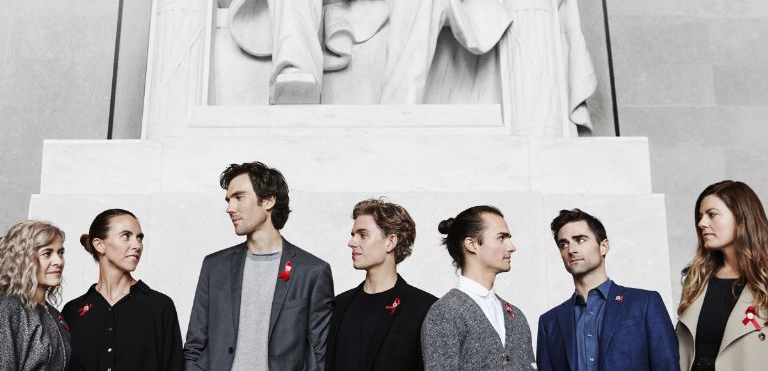 Elizabeth Taylor's Grandchildren are Keeping Her Legacy Alive
The relationship between Elizabeth and her grandchildren and great-grandchildren is rooted in empathy, compassion, and respect for all people – a profound lesson she instilled in them from a young age. Today, Laela Wilding, Naomi deLuce Wilding, Tarquin Wilding, Quinn Tivey, Rhys Tivey, Eliza Carson, and Finn McMurray are carrying forward their grandmother's legacy of love as passionate ambassadors for The Elizabeth Taylor AIDS Foundation (ETAF), as Adam Rathe writes in Town & Country.
"Although Taylor died in 2011, her organization—the overhead of which is covered in perpetuity by her trust—remains an active force in funding HIV education and advocacy programs, and supporting communities affected by the disease. Equally impressive is that so much of the work being done in Taylor's name today isn't just in her honor but is spearheaded by her own family."