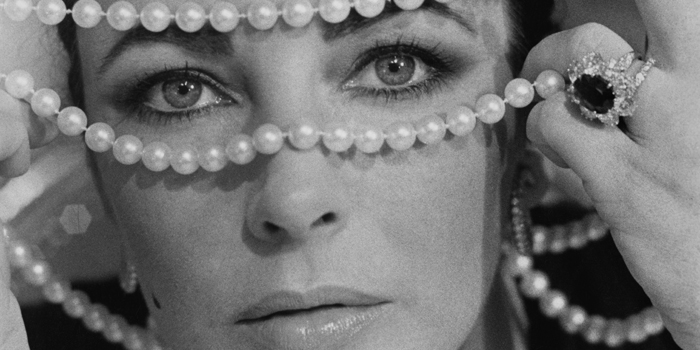 Elizabeth Taylor's Love Affair with Jewelry
Elizabeth Taylor has mesmerized the world ever since starring in National Velvet (1944) at just twelve years old, dazzling both men and women with her radiant beauty and captivating presence. In addition to her iconic movie career, she's known for her glamorous and intriguing personal life, which dominated media headlines for the majority of her life. Additionally, Elizabeth is notable for her bestselling fragrance line, which includes the award-winning White Diamonds, and her fierce activism in the fight against HIV/AIDS. Elizabeth is also well-known for one of her greatest passions (or, shall we say obsessions): JEWELRY!
In her revealing autobiographical book, Elizabeth Taylor: My Love Affair with Jewelry, she offers a personal, guided tour of her magnificent collection. Elizabeth wrote in the book's introduction, "Here, in my own words and as I remember them, are my cherished stories about a lifetime of fun and love and laughter...I've never thought of my jewelry as trophies. I'm here to take care of it and to love it, for we are only temporary custodians of beauty." My Love Affair with Jewelry marks the first time that this exquisite collection was ever seen all together. As described in the book's interior jacket, "she lets us into her private world, sharing personal anecdotes, witty asides, and intimate reminiscences about her life, her loves, and her jewels. It's a fabulous display of unbelievable glamour, assembled over a lifetime, by one of the most extraordinary women in the world."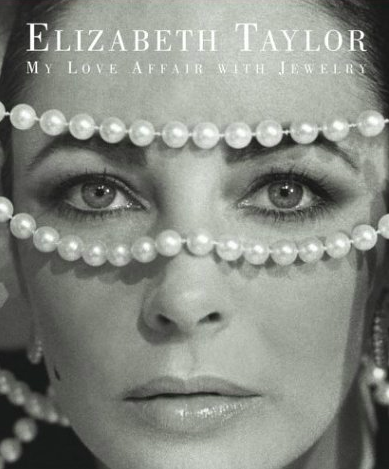 Elizabeth's Personal Secretary of 20 years, and now a co-Trustee of her estate, Tim Mendelson, originated the idea for this book. He knew that Elizabeth's jewelry would go off into the world someday to be sold at auction, per her directives, so it was important that she leave her mark on these pieces for posterity. Elizabeth met with editor, Ruth Peltason, to conduct a series of interviews for the book. However, this process was delayed when the September 11th attacks occurred. As the country mourned in the wake of this tragic event, Elizabeth mourned as well and wasn't in the frame of mind to work on the book. She was particularly sensitive to the tone of the country at that time and did not feel that it would be appropriate to publish the book. Therefore, she chose to temporarily hold off on finishing it until the following year. When My Love Affair with Jewelry was finally published in the fall of 2002, it was a big deal to say the least! Upon its release, the book was highly celebrated and ended up on The New York Times' best-seller list.
In My Love Affair with Jewelry's foreword, Francois Curiel, the head of Christie's worldwide jewelry auction department, wrote, "In 1998, I had the privilege of being invited to Elizabeth Taylor's home in California to appraise her legendary jewels. This was a rare occasion. Although many of us have seen or heard about the Taylor-Burton diamond, La Peregrina pearl, or her Bulgari emerald and diamond parure, very few people (including specialists) have seen Miss Taylor's collection in its entirety. I was aware that Elizabeth Taylor's name was synonymous with jewels and that she had a particularly keen eye for gems, but I did not know what to expect." He continued, "As she talked to us about the pieces, I quickly realized that Elizabeth Taylor had a vast knowledge of jewelry. We discussed many of her jewels in detail. Whether she was explaining the geographical origin of her colored stones, the history of her famous Shah Jahan diamond necklace, the color and clarity of her 33-carat Krupp diamond, or the freshwater pearls used by Ruser (a famous Beverly Hills jeweler who retired in the 1960s), she demonstrated a full understanding of her pieces and the field of fine jewelry."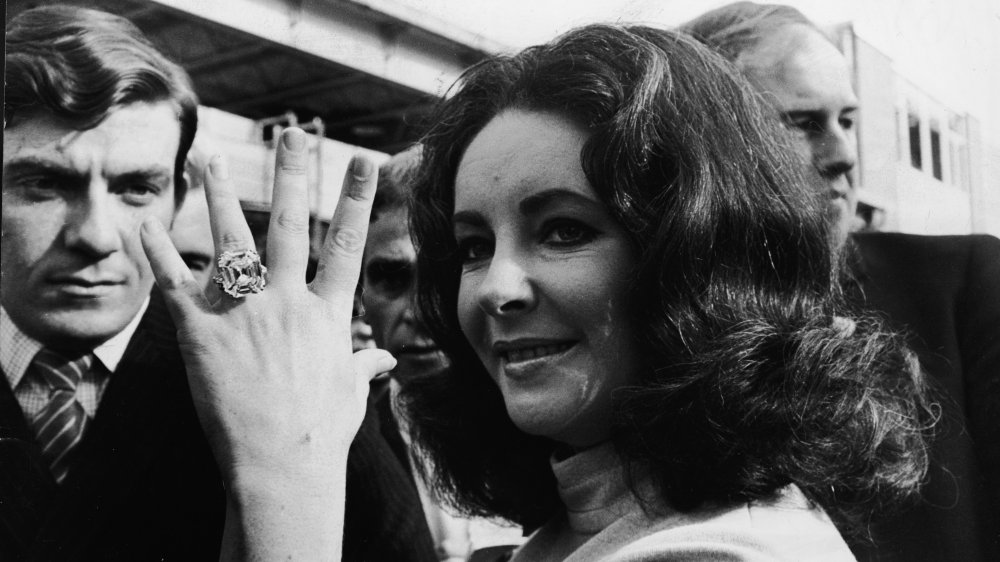 Over the course of her lifetime, Elizabeth amassed one of the world's foremost collections. In fact, W Magazine named Elizabeth as having the 3rd most important private jewelry collection in the world. Each piece of Elizabeth's jewelry was chosen for its exceptional quality, unique history, or other special significance. She knew every jewel in her collection intimately, since each piece had sentimental value to her. Her collection was unique, not only because it consisted of the very best in gemstones and design, but also due to the fact that each piece represented a particular person or moment in her life. Not all of Elizabeth's pieces were red carpet worthy dazzlers, since she also valued pieces that had love and meaning behind them - rather than just collecting jewels based on their size, price or exclusivity. She did not collect with the intention of simply storing her jewels away in a vault forever, but, rather, to be worn, enjoyed and seen by the world.
Additionally, Elizabeth was savvy in her understanding of the long-term investment value of her jewels. It was for this reason that she planned, in the event of her death, for Christie's to host an auction of her collection. As such, after her death in 2011, a record-breaking, history-making auction of her jewelry took place in New York, billed as The Collection of Elizabeth Taylor. The event drew unprecedented interest from bidders all over the world and garnered sales of over $156 million - far exceeding Christie's expectations. Given that, unlike most actresses (who typically wear borrowed jewelry pieces to red carpet events), Elizabeth only wore jewels she owned, which added to their value - as evidenced by the record-shattering Christie's auction. In fact, it set a world record for the most valuable sale of jewelry in auction history.
Today, Elizabeth is viewed as a bonafide jewelry icon to a new generation of connoisseurs and collectors alike. Tim Mendelson once said, "While Elizabeth never followed trends, she often set them. We didn't realize just how far her influence extended until recently. We were excited when Tyler, the Creator, went on The Late Show with Stephen Colbert and said that Elizabeth Taylor was his 'jewelry idol.' Then we started noticing that a lot of rappers like Gucci Mane, Offset and Cardi B, had similar tastes in jewelry as Elizabeth, and, like her, preferred to wear their jewelry instead of hiding it away in a safe." Harper's Bazaar wrote in a 2018 article, titled "Elizabeth Taylor: How She Is The Secret Style Icon Rappers Are Inspired By," that, "After all, jewelry is the overlooked visual aspect that can bring an artist's image to life. But most importantly, it celebrates their personality or a life-changing moment in their life like La Liz. As one of the highest profile actresses to outlast the Old Hollywood studio system, no one made jewelry a staple to flaunt for everyday life until she did it. If it weren't for Taylor, would our world ever be the same?"
Elizabeth included the following note at the beginning of her book, My Love Affair with Jewelry: "Some of my pieces are newer than others, yet each has a profound meaning for me. Above all, the importance of the jewelry is emotional and psychological, and I knew that I wanted to share my collection with others so that they could get a glimpse of the joys, the thrills, and the pure happiness that these beautiful creations have given me. I hope their presence and their magic will be passed on to others, loved but not possessed, for we are all temporary custodians of beauty." She continued, "One day somebody else will have them. Maybe not all the same bunch, but this piece or that piece or maybe a lot of pieces will be together, and I hope that new person will love the jewelry and respect it as much as I do, because this kind of beauty is so rare and should be treated with such care and admiration. When I die and they go off to auction, I hope whoever buys them gives them a really good home. I've never thought of my jewelry as trophies. I'm here to take care of them and to love them."
Today, My Love Affair with Jewelry is considered to be a collector's item. There has never been another book like it, either before or since. This unique and captivating look into Elizabeth's deep, lifelong passion for jewelry marks the first time that her entire collection has ever been laid out all together for the world to see. Nobody else has ever done a book like this, where a jewelry collector shared about their own pieces. Much has been written over the years regarding Elizabeth's love of jewels, but what makes this book so special is that it contains Elizabeth's own messaging - her feelings, her thoughts and her memories about her collection, told in her own words. In reading the book, you begin to realize that what Elizabeth's jewels meant to her had nothing to do with their size, price or exclusivity, but had everything to do with the love and meaning behind them. Elizabeth's prioritization of people over her love of fine jewels is best exemplified by the final line in her book, "You can't cry on a diamond's shoulder, and diamonds won't keep you warm at night, but they're sure fun when the sun shines."