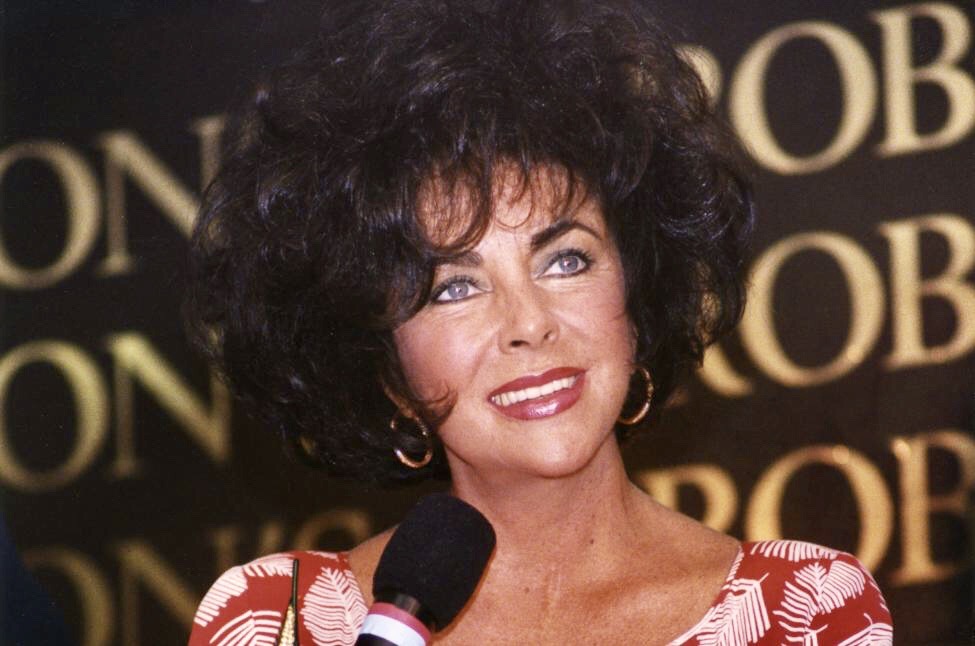 Elizabeth Taylor and Her Passion for Fragrance
As one of the most famous leading ladies Hollywood has ever known, and with a six decade-long acting career under her belt, Elizabeth chose to courageously step into a new role as an entrepreneur, with the launch of her own signature fragrance line. Upon the massive success of her products, she became an internationally celebrated businesswoman. Elizabeth's fragrance collection, including the iconic White Diamonds, has maintained a loyal following around the world for nearly three decades. Now, for the first time, all of Elizabeth's fragrances can be explored in one place – The Elizabeth Taylor Fragrance Collection store on Amazon. Click here to experience the world of Elizabeth Taylor fragrance for yourself!
In 1987, Elizabeth made the decision to blend her love of fine fragrances with her entrepreneurial spirit by releasing her first perfume, Passion, which launched with a nine-city, thirty-day promotional tour around the United States. After two years of research-and-development, the fragrance that Elizabeth ultimately created embraces the essence of the exotic, the romantic and the elegant. The scent was an instant hit. Former Elizabeth Arden CEO E. Scott Beattie said, "With the launch of her first fragrance in 1987, Elizabeth Taylor's Passion, she built a fragrance empire and one of the most successful brands in fragrance history." In the context of the cosmetic, beauty and fragrance industry at that time, many celebrities had attempted to launch their own product lines, but few had been able to successfully break into the industry until Elizabeth entered the market with Passion.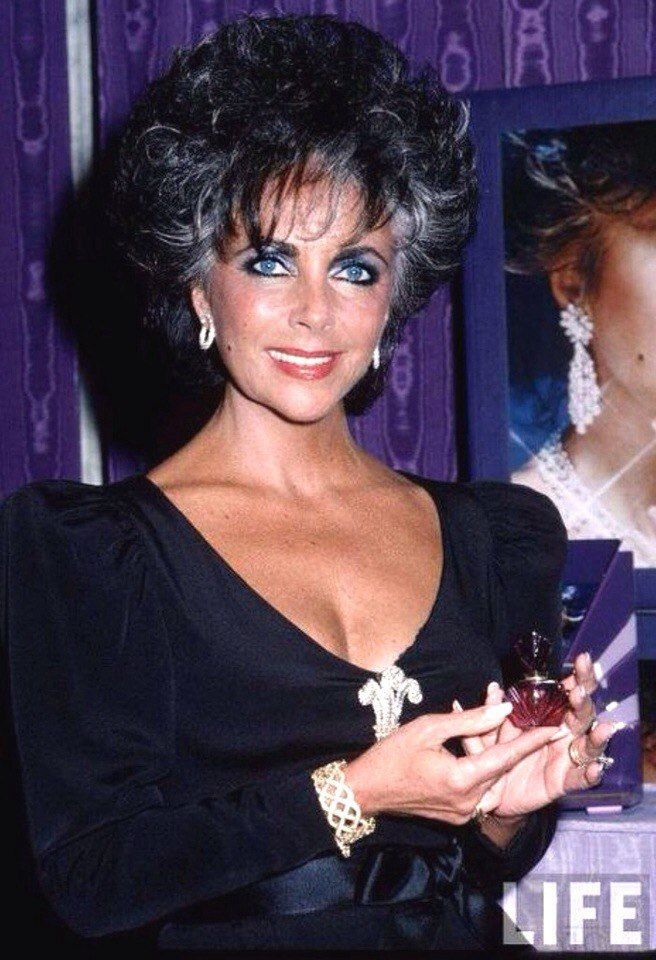 In 1991, Elizabeth released another runaway hit, White Diamonds, which was met with critical acclaim and has since become one of the best-selling fragrances of all time. When many people think about this perfume, they recall its iconic commercial. The concept was to merge Elizabeth's movie star image with her love of jewels, to create, in essence, a "trailer" for White Diamonds. Interestingly, the famous scene from this commercial where she takes off her earrings, throws them down on the table and says, "These have always brought me luck," was completely improvised by Elizabeth! When one of her business partners, Joseph Spellman, was asked how White Diamonds became such a smash success compared to many of its competitors, he answered, "We had one thing that no one else had, and that was Elizabeth." White Diamonds also won Women's Fragrance of the Year not long after its launch, and now, nearly thirty years after its introduction, it remains one of the best-selling perfumes of all-time, a testimony to Elizabeth's transcendent and enduring appeal.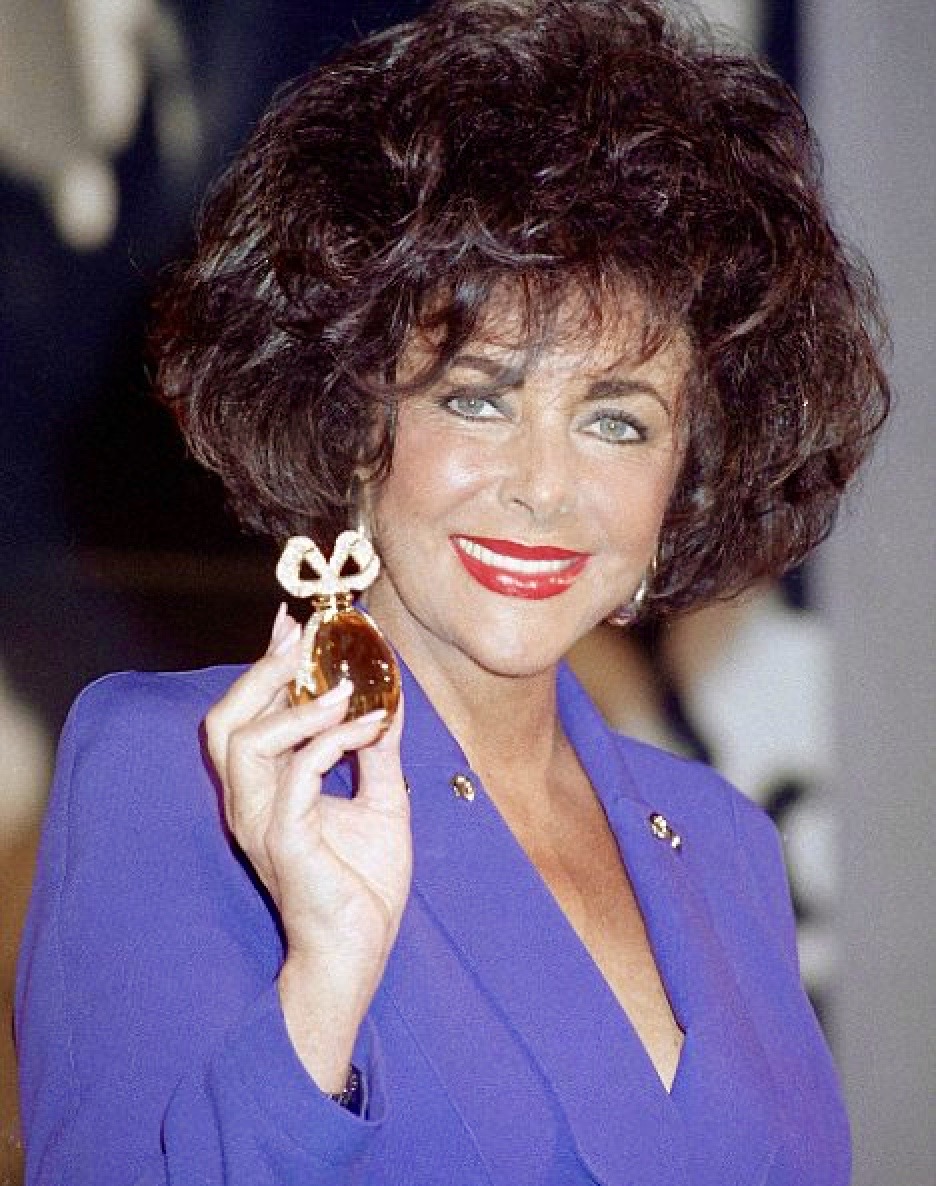 Elizabeth was directly involved in the creation of her fragrances and worked with master perfumers to ensure that she personally loved each one before sharing them with the world. After receiving samples for a new scent, Elizabeth would do her own research by testing the fragrance out, not only with her friends and family, but also with complete strangers, including flight attendants and nurses that she met. "Her perfumes - everything from the scents themselves to working with the chemists - she's so passionate about it," said former supermodel Kathy Ireland, who was a close friend of Elizabeth's. "It's like being part of a military strategy, seeing the way she handles every detail." Elizabeth cared so much about the quality of her perfumes that she not only wore them herself, but balked at the thought of wearing anything else. This level of authenticity, and the way in which the Elizabeth Taylor fragrance collection exudes her sense of glamour, sophistication and feminine sensuality, have served as the backbone for their massive commercial success.
The passion and commitment that Elizabeth put into creating her fragrances was especially evident during the research-and-development phase of Gardenia. After Elizabeth's fragrance partners in New York learned that she wasn't fully satisfied with the initial sample of Gardenia they had made, because she didn't think it smelled enough like an authentic gardenia flower, they flew to Los Angeles to bring her a new sample in-person. Yet again, Elizabeth said that the fragrance still didn't exude enough of the uniquely beautiful scent for which gardenias are so famous. At this, Elizabeth took her partners out to the private garden at her home in Bel-Air, where she cut a perfect gardenia blossom and handed it to them. "Make sure the next sample smells like this," she proclaimed with a smile. The fragrance chemists then procured a high-tech machine that can detect specific scents, brought it to Elizabeth's garden, and attempted to more accurately capture her flowers' fragrant aroma. The next round of samples were just right and Gardenia was successfully released in 2003. So pleased with the final result, she often wore the scent herself and kept bottles of it around her house for guests to enjoy.
In a 2009 interview with the Los Angeles Times, Elizabeth said, "My philosophy for designing perfume is like everything else in my life, ruled by love and passion. Always give your heart and make the world more beautiful. So many people place their name on products that aren't intrinsic to their soul. I think that's a little sad. I have to care about everything I do."
Elizabeth was undoubtedly ahead of her time. She was the first celebrity to launch a line of signature fragrances, one of the first celebrities to build a successful global brand, and, most importantly to her, one of the first celebrities to use her platform and resources to help others. Actress Eva Longoria said at the launch event for Love & White Diamonds, one of Elizabeth's more recent perfumes to hit the market, that, "Diamonds are a rare and precious jewel, as was Ms. Taylor. She exuded confidence and radiance in everything she did, from her contributions to film, to her extraordinary work with The Elizabeth Taylor AIDS Foundation to her successful fragrances. She is one to admire."
Elizabeth broke barriers, set records and won numerous awards for her fragrances. She even became the first celebrity to have one of her scents, White Diamonds, inducted into the Fragrance Foundation's Hall of Fame. Today, Elizabeth's fragrance empire continues, with 16 different scents in total. Additionally, a portion of the profits generated by these products supports The Elizabeth Taylor AIDS Foundation. House of Taylor carries on Elizabeth's legacy and, in partnership with Revlon, continues to expand her product line.
You can now shop Elizabeth's entire fragrance collection at The Elizabeth Taylor Fragrance Collection Amazon store.