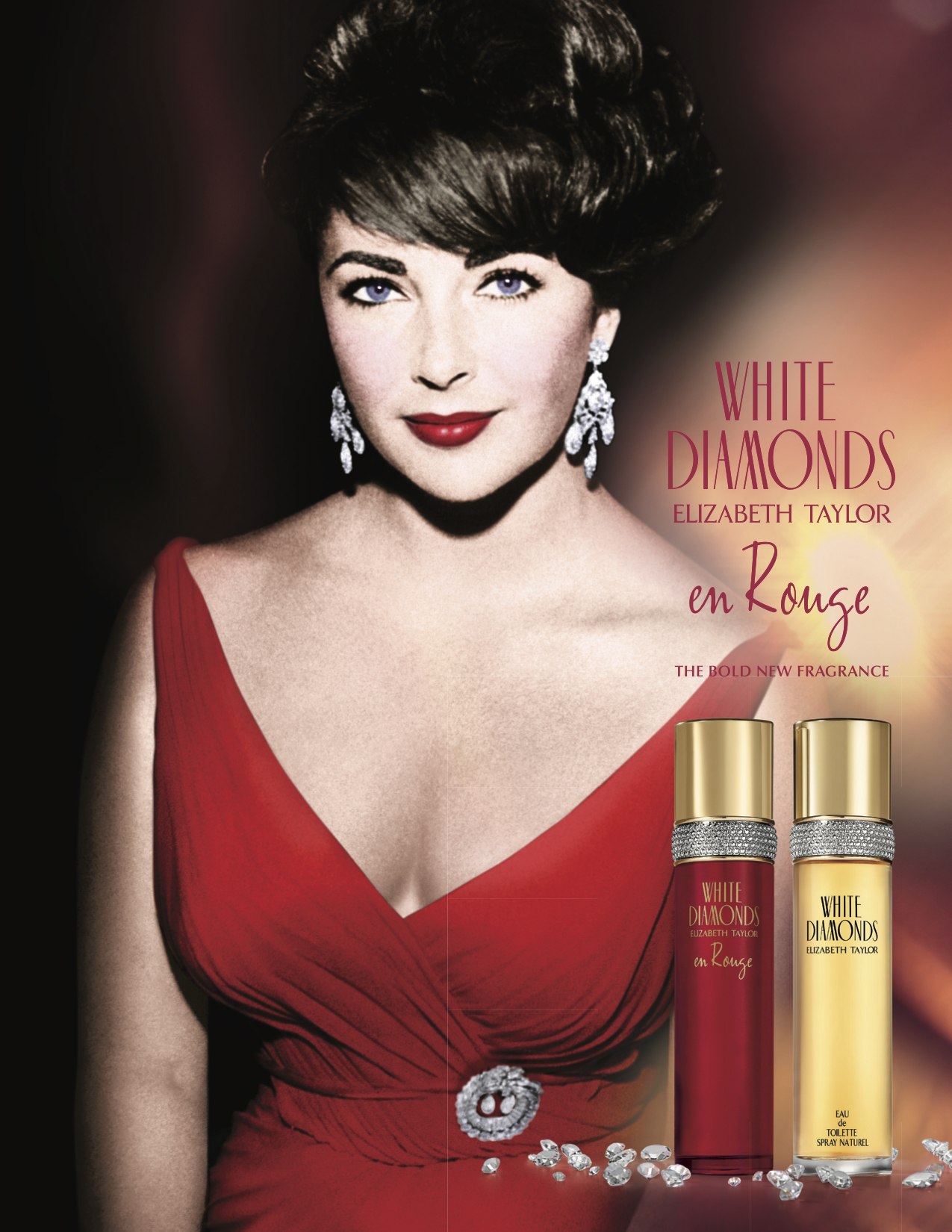 White Diamonds En Rouge is the Newest Fragrance in the Elizabeth Taylor White Diamonds Line
This floral oriental scent complements the iconic White Diamonds, and takes inspiration from Elizabeth's bold red lips, intoxicating sensuality, and fiery spirit, while staying true to her heart.
As part of Elizabeth's courageous commitment and fearless leadership in the fight against HIV/AIDS, she directed that a portion of sales from White Diamonds and her other House of Taylor fragrances go to The Elizabeth Taylor AIDS Foundation.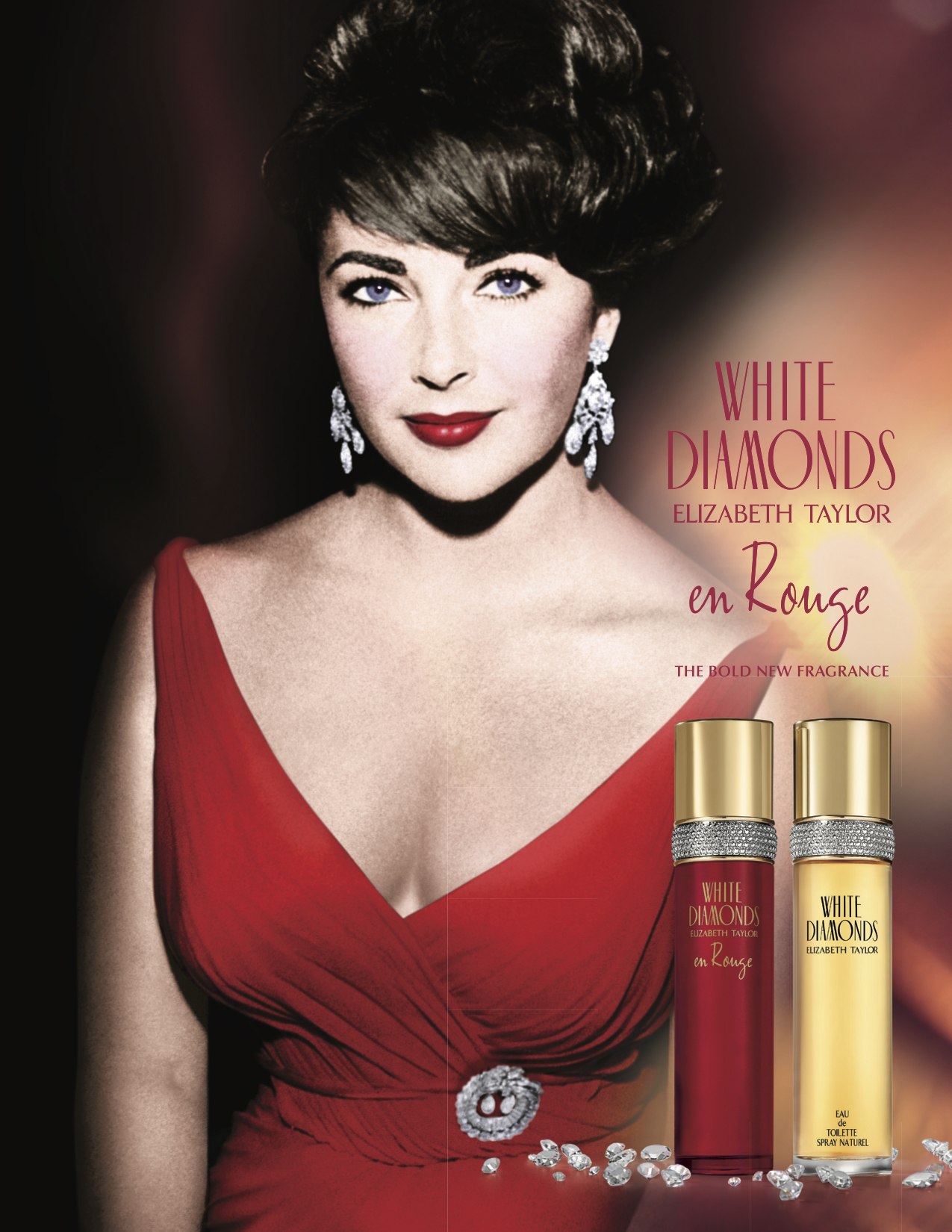 As a fully empowered woman, Elizabeth Taylor lived, loved and gave boldly and never compromised who she was nor what she believed in. She famously encouraged women to "pour yourself a drink, put on some lipstick and pull yourself together," when the going got tough.
White Diamonds En Rouge indulges women with a sensuous fragrance that captures the essence of Elizabeth's bold glamour – her confidence and conviction; her show stopping beauty, glamorous style and opulent jewels – to be worn by the woman who seeks to dazzle every room she enters.
Elizabeth Taylor first brought her sparkling sense of luxury to women everywhere when she captured the essence of diamonds in a bottle in the original White Diamonds scent – a fragrance she wore every day, just as she did the Krupp diamond. Created from ingredients of the highest quality, her award-winning White Diamonds fragrance continues to delight its adoring fans worldwide with its uniquely rich, sensual and feminine scent.
The Fragrance
Category: Sensual Floral Oriental
Master Perfumer Rodrigo Flores-Roux created White Diamonds En Rouge with a passion dedicated to Ms. Taylor.
"I looked beyond the name and saw the astonishing woman for who she really was - sensual, fiery, brilliant, bold, determined, and above all, captivating," said Flores-Roux. "I created a scent that reflects the raw sensuality and bold glamour for which Elizabeth Taylor is celebrated."
New White Diamonds En Rouge features bold top notes of Pink Peppercorn, Mandarin and Raspberry, elegantly entwined with a robust floral bouquet of Rose, Jasmine, and Orange Flower. It finishes with seductive Vanilla Bean, decadent Vetiver, addictive Amber, and luxurious Patchouli, leaving a veil of undeniable sensuality.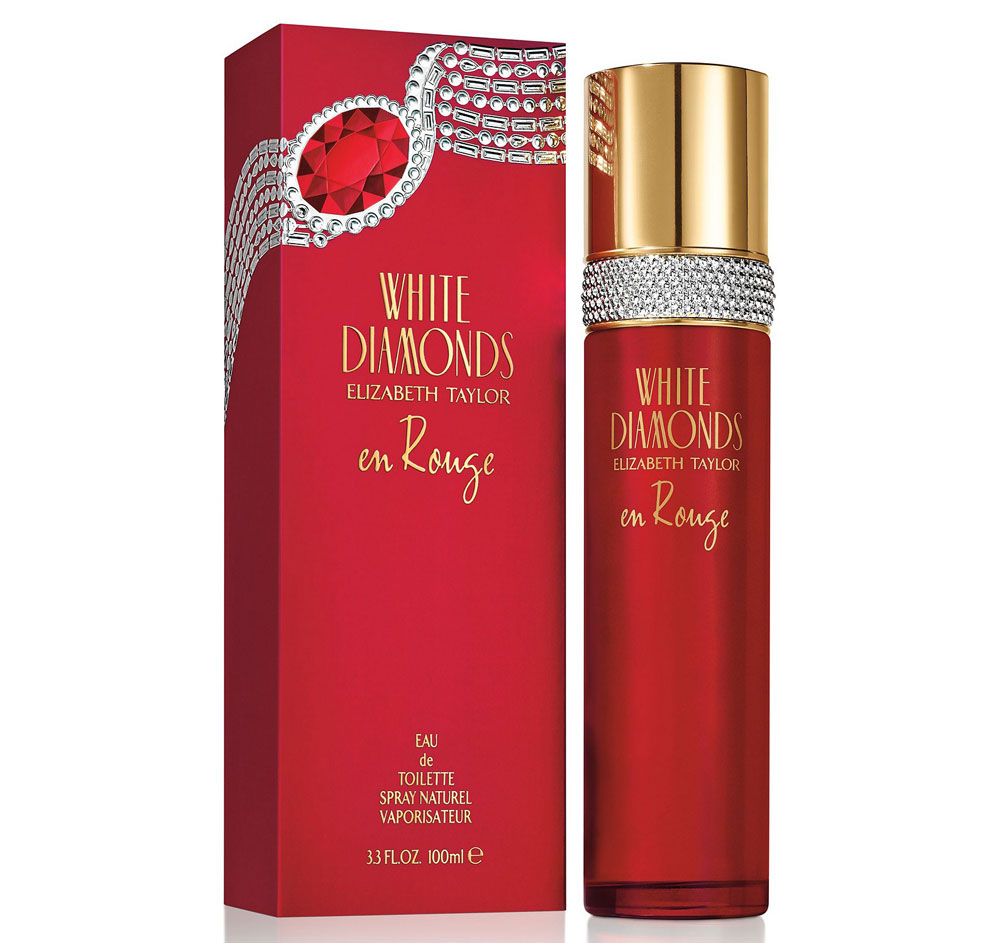 The Design
The bold red and gold packaging design exudes seduction, luxury, and glamour. The transparent rouge bottle features a sparkling diamond-like collar and radiant gold cap. The packaging features a matte rouge finish with bold, glamorous jewelry, evoking absolute luxury.
Purchase here or at other fragrance retailers.