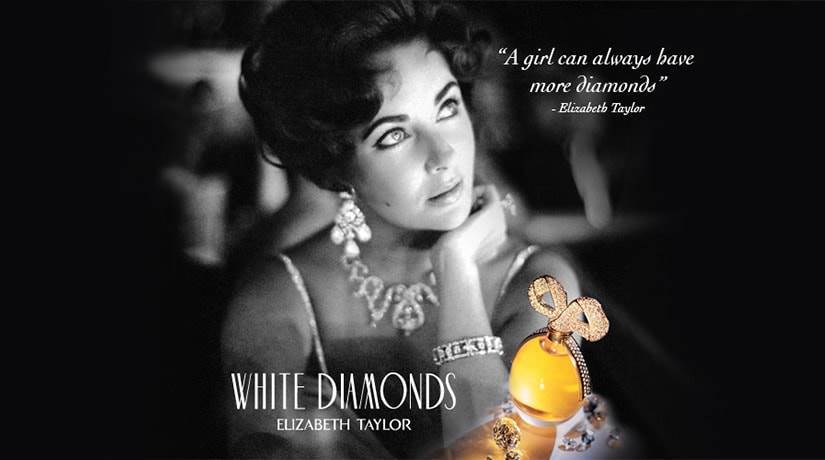 Why Celebrity Fragrances Wouldn't Exist without Elizabeth Taylor
In a 2011 interview, Elizabeth and Kim Kardashian West discussed the success of Elizabeth's best-selling perfume, White Diamonds. Elizabeth revealed that her foray into fragrance was inspired by wanting to "connect with people" outside of film. She also explained that "Fragrance is an incredibly intimate thing [that] can evoke very specific thoughts or memories and is a little different for each person who wears it."
When she launched Passion in 1987, Elizabeth was betting that audiences shared her desire to connect in new ways and her belief in the singular, evocative power of perfume. As usual, following her heart proved fruitful as Elizabeth's perfumes endeared her more deeply to her fans and introduced audiences to her savvy, entrepreneurial side. What's more, as Rachel Lubitz writes for Mic, Elizabeth is widely recognized as the architect of the celebrity perfume empire as we know it today.
"Taylor's White Diamonds wasn't the first celebrity fragrance — there was Cher's Uninhibited in 1987 and Sophia Loren's Sophia in 1981 — but it's known as the first hugely successful celebrity fragrance that told the world back in 1991 that if you're famous, a perfume might not be that bad of an idea."
Click here to read the full Mic article and here to read Kim's full interview with Elizabeth.