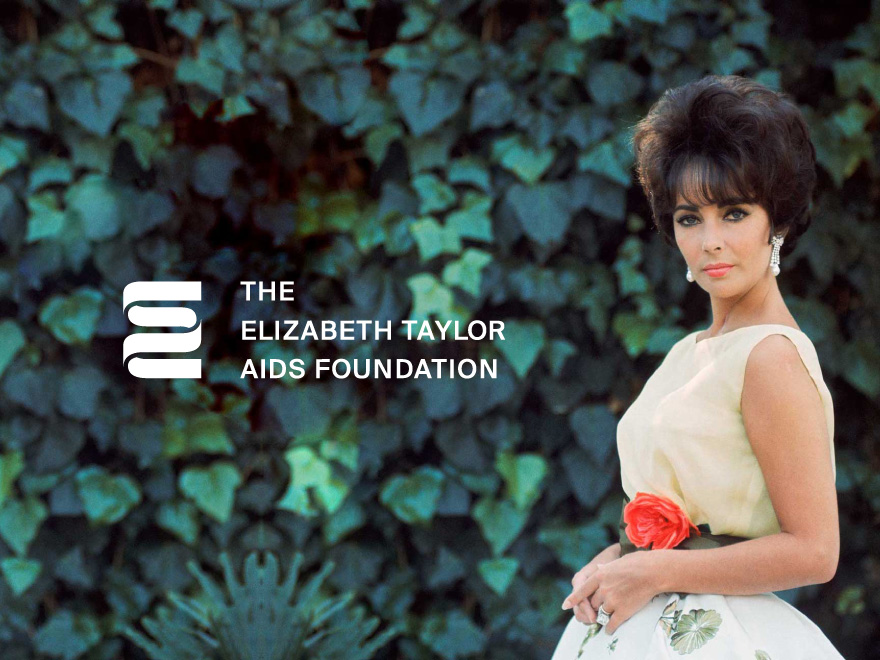 30th Anniversary of The Elizabeth Taylor AIDS Foundation
Since its establishment in 1991, The Elizabeth Taylor AIDS Foundation has been providing direct care, along with love and moral support, to the most vulnerable patients. Elizabeth Taylor pioneered her own foundation after co-founding the Foundation for AIDS Research (amfAR) in 1985, which focused on AIDS research, HIV prevention, treatment education, and the advocacy of AIDS-related public policy. Today, ETAF carries forward Elizabeth's voice and mission in the fight for social justice and human rights for people living with HIV and AIDS to achieve an AIDS-free world.
At the intersection of the foundation's 30th anniversary and the celebration of Pride month, ETAF has launched a 30-30-30 campaign, advocating for thirty dollar donations for the thirty days of pride month in honor of their thirtieth anniversary. The goal is to reach 90-90-90 aiming to diagnose 90% of all people living with HIV (PLHIV), to treat 90% of people who know their status, and to suppress the virus in 90% of people on treatment.
Earlier this month, ETAF published a letter in Time Magazine's "New Generation" issue, urging world leaders to modernize HIV criminalization laws to further end the mistreatment of those living with this devastating virus. Currently, more than 100 countries have HIV-specific criminal laws or enforce other laws to prosecute people living with HIV. These discriminatory codes were initially crafted as misinformed public health tools, and then catapulted by a culture of fear. As ETAF Executive Director Catherine Brown explains in the letter, "...science and the law have not caught up with each other on this issue, there is a disparity between what science tells us and what the laws and statutes in more than 30 states believe. HIV is not a crime, and those living with HIV are being held back by harmful laws and policies that discourage people from getting tested and treated."
ETAF has focused its decriminalization efforts in nine states in collaboration with state coalitions and national partners. In 2021 - due to widespread advocacy - laws in Illinois, Nevada, and Virginia were modernized or fully repealed.
Join Elizabeth's ongoing fight against AIDS by signing the petition and donating to The Elizabeth Taylor AIDS Foundation 30th Anniversary campaign.