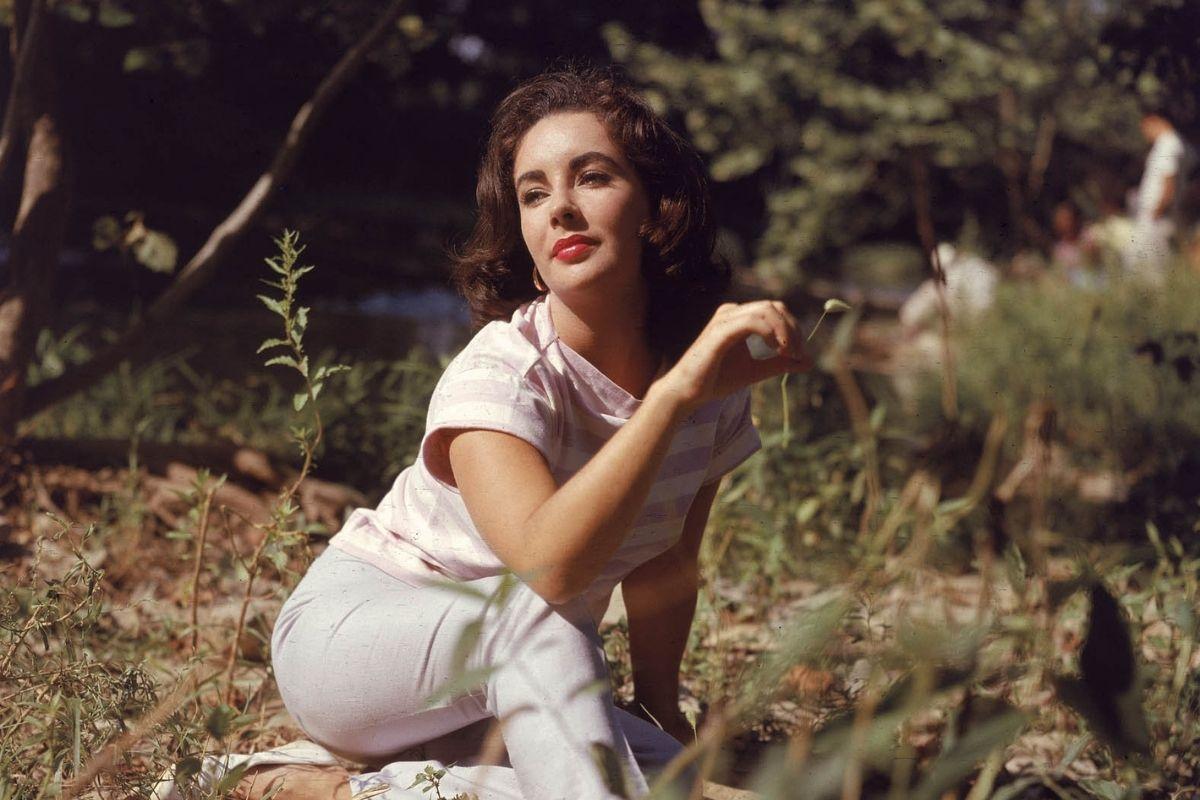 A Garden for the Ages
Spring is a time of transformation and rebirth. Those who heed nature's call activate a unique kind of magic reserved for the select who find beauty in the fragility of life and purity in the present moment. An Englishwoman and empath at heart, beginning in her early days Elizabeth found solace in the outdoors and felt intimately in tune with Mother Earth. Growing up in the Hampstead Garden Suburb of London, nature-loving Elizabeth was always drawn to animals and the trees that bordered the property.
Undaunted by bold colors and extravagant design, the garden at Elizabeth's Bel-Air property, previously owned by Frank Sinatra, reflected her woodland childhood home, her legendary eye for detail, and her unabated appreciation for artistry. As desired, the massive outdoor project felt like a natural extension of her treasured residence, and was nothing short of creative genius. Hardly one to abide by the rules, Elizabeth Taylor was known for setting trends, not following them.
"The garden in L.A. started with Dame Elizabeth telling me, 'I've been looking all my life to duplicate an authentic English herbaceous border,"' recalls landscape designer Nicholas Walker in an interview with Architectural Digest. "Well, Southern California doesn't have 360 days of rain a year as England does, but I could create the feeling of what she wanted using plants from all over the world. 'If you want delphiniums year-round, I can't do that,' I told her. 'But you can have them in short, truncated moments.' Dame Elizabeth arched an eyebrow and said, 'That sounds interesting.'"
No reservations were made; what Elizabeth wanted, Elizabeth got. A primary bedroom that was more of a treehouse (no paparazzi in the trees, please), a rose arbor leading toward a greenhouse serving different variations of orchids, and the beloved gardenias that graced the Bel-Air entrance. The Koi pond alone was a work of art in itself, boasting a small waterfall and serving as a contemplative, meditative spot in a private part of the lower garden. Consistent with her clothing and jewelry, Elizabeth's outdoor masterpiece was imaginative and playful, and most of all, it was a space where she could truly feel at home with family and friends.
"Her desire was for color and more color, all the time," says Walker. "'Let's be bold!' she said. So we built big wood planters—one was about 16 feet long—and used them for annuals. In winter she loved them filled with pansies, from black-violet to variegated yellow."
Witness the wonders of Elizabeth's grounds below, for they are just as much a vision as the woman who once wandered among them.
Photos by Firooz Zahedi