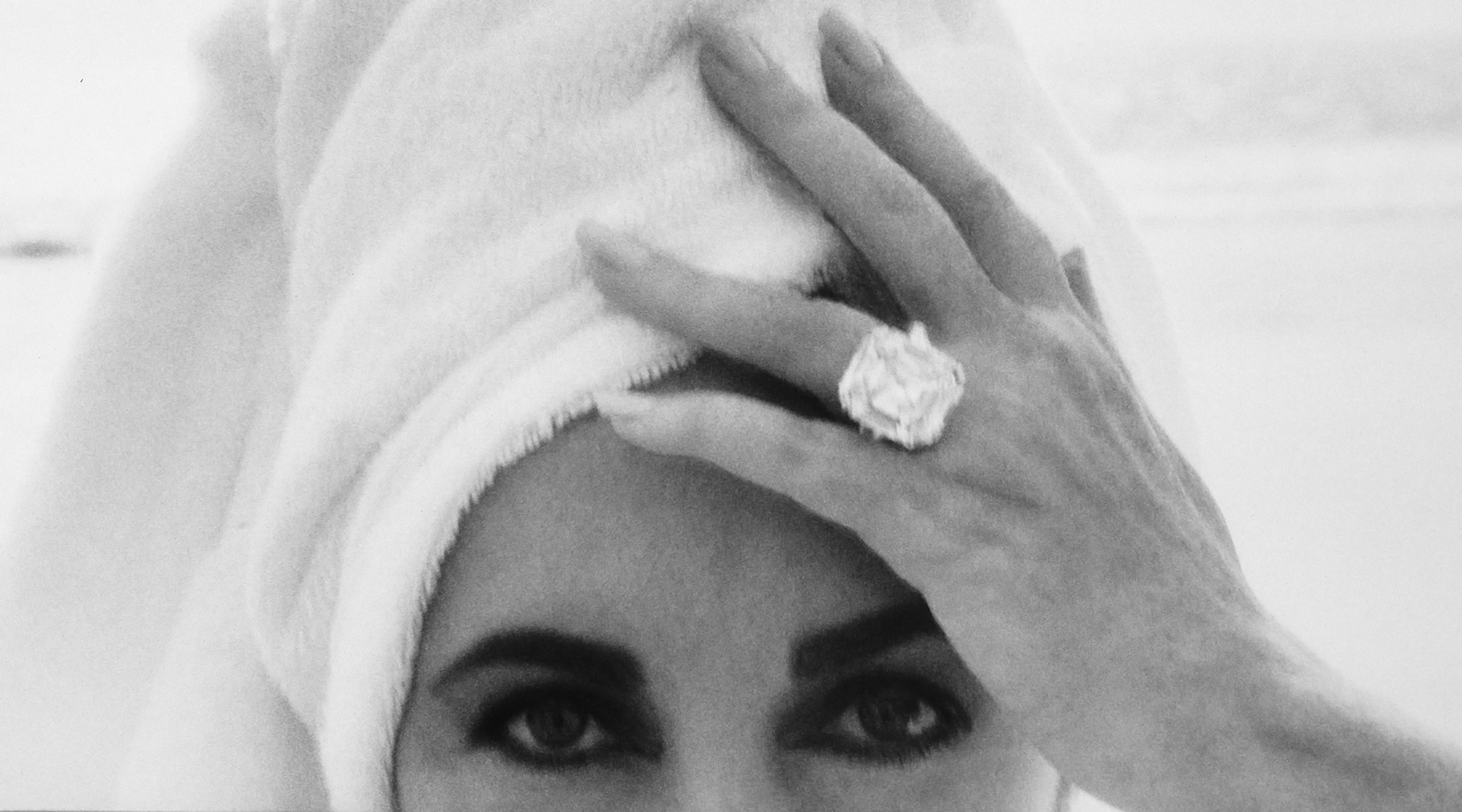 A Name that Sparkles: The Stories Behind The Elizabeth Taylor Diamond and the Taylor-Burton Diamond
Elizabeth loved diamonds so much that she had two of the most rare, precious, and expensive stones named after her. The Elizabeth Taylor Diamond was 33 and a third carats, and the Taylor-Burton Diamond was famously 69.42 carats. With exclusive insight from the Trustees of Elizabeth's estate, we are sharing the stories behind two of Elizabeth's most beloved pieces of jewelry.
"I wanted that diamond because it is incomparably lovely and it should be on the loveliest woman in the world." - Richard Burton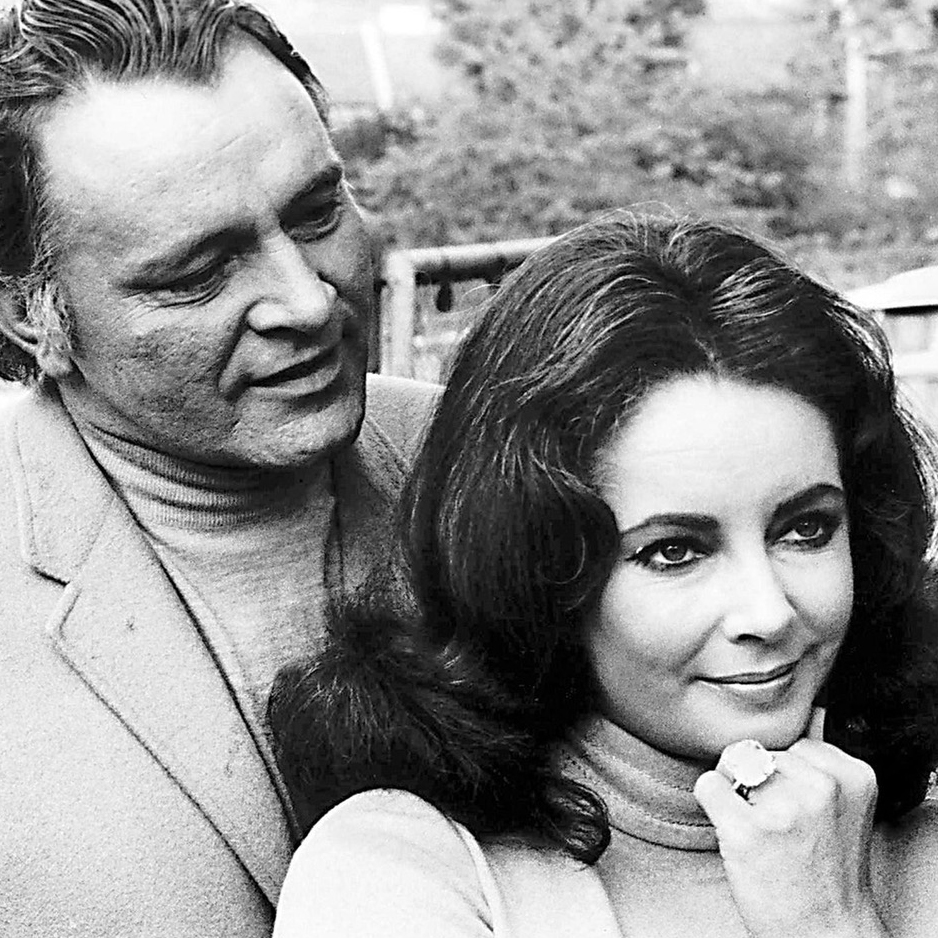 The 33.19 carat Elizabeth Taylor Diamond, formerly the Krupp Diamond, is one of legend. Its tale likely begins in the Jagersfontein Mine in South Africa, but neither its point of origin nor year of discovery is certain. Experts figure the cut befits a rectangular shape popular between 1902-1920, known as the Asscher-cut, for the Asscher Diamond Company based in the Netherlands.
The diamond's next known chapter took place in Las Vegas, where it belonged to actress Vera Krupp. Newly divorced from Alfried Krupp, whose steel manufacturing and munitions company supplied Germany during WWll, Vera reportedly purchased the diamond for $275,000 from Harry Winston Jewelers around the same time she relocated to a 520 acre ranch in Las Vegas in 1957. Vera was enamored with her ring and known to wear it every place she went, making an overtly public display of her fortune. Vera's flashy tendencies attracted the wrong attention and on the evening of April 10, 1959, thieves broke into her home and snatched the ring right off of her finger.
Following a nationwide investigation that lasted nearly six weeks, the FBI located the Krupp diamond stitched inside the lining of one of the thieves' coats, which was hanging in a New Jersey hotel room in a town ironically named Elizabeth. And from a jeweler in St. Louis, investigators also recovered the two baguette diamonds that belonged to the ring's original setting. Vera was able to reassemble her complete ring and hold onto it until her eventual passing.
In 1968, the Krupp ring was back in the headlines when Sotheby's listed it at a record-high auction price of $305,000. Tantalized by its sordid history and overwhelming beauty, Elizabeth adored the remarkable stone. Richard purchased it for $307,000. Elizabeth wore it regularly for the remainder of her life, including it in her on-screen wardrobes and public appearances. Following her passing in 2011, the stone was sold at Christie's for $8.8 million.
In her own words...
This remarkable stone is called the Krupp Diamond because it had been owned by Vera Krupp, of the famous munitions family which helped knock off millions of Jews. When it came up for auction in the late 1960s, I thought how perfect it would be if a nice Jewish girl like me were to own it. In truth though, there's nothing funny about the Krupp. When I look into it, the deep Asscher cuts - which are so complete and so ravishing - are like steps that lead into eternity and beyond. My ring gives me the strangest feeling for beauty. With its sparks of red and white and blue and purple, and on and on, it sort of hums with its own beatific life. To me, the Krupp says, 'I want to share my chemistry - my magic - with you.'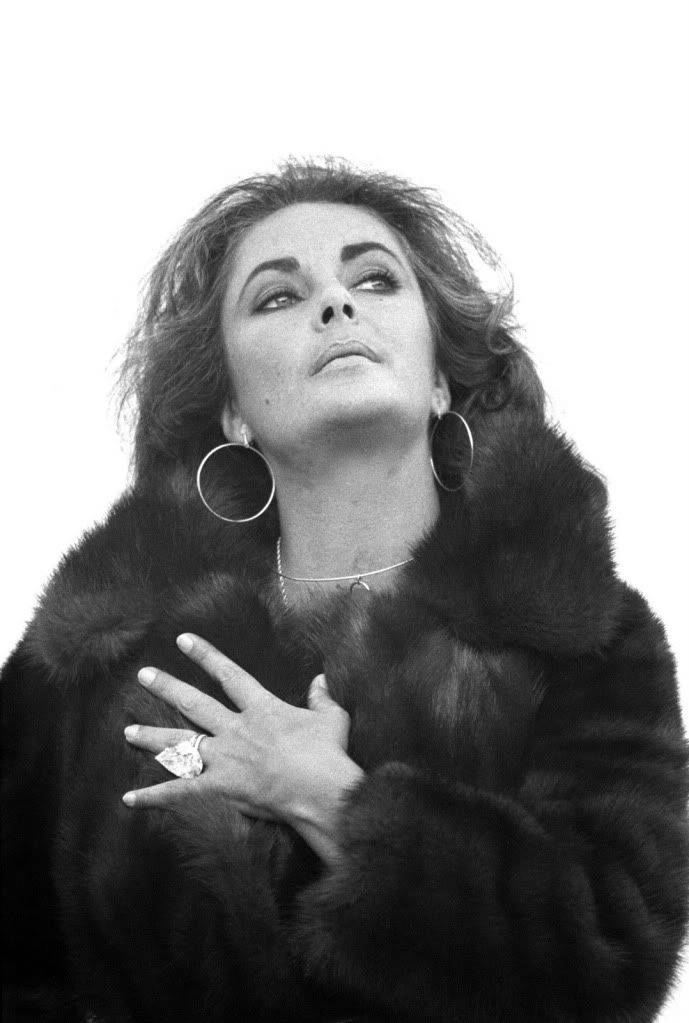 Alternatively, the 69.42 carat pear-shaped diamond originated in the Premier Mine in South Africa. It was purchased by Harry Winston, and then briefly belonged to Mrs. Harriet Ames, sister to Walter Annenberg who served as the American Ambassador in London during Richard Nixon's presidency. Throughout her ownership, the stone was mounted on a ring that Mrs. Ames stored in a bank vault. Afraid of the attention it would draw, the owner rarely wore the ring and in 1969 she decided to sell the diamond at Parke-Bernet Galleries in New York.
Notified of its availability, Elizabeth had the diamond flown all the way to her chalet in Gstaad, just for a looksie. Naturally, it was love at first sight for Elizabeth, which set Richard on a quest to please his wife. At the time of the auction, the couple was vacationing in Buckinghamshire, England, and therefore unable to attend the New York spectacle themselves. Richard ordered his lawyer to bid via telephone from London while his personal jeweler monitored lot 133 from the Madison Avenue auction house. Richard instructed his bidders to cap their interest at $1 million, which resulted in a last-minute outbidding of $50,000 by Robert Kenmore of the Kenmore Corporation, the parent company of Cartier. A proviso in the sale stipulated that the diamond could be renamed by the buyer, and thus the stone became the Cartier diamond.
Not even two days later, the Cartier Diamond was reborn as the Taylor-Burton Diamond. After learning that he lost the auction, Richard was characteristically irate. "I turned into a raving maniac," he recorded in his diary. "Elizabeth was as sweet as only she could be and protested that it didn't matter, that there was much more in life than baubles, that she would manage with what she had. The inference was that she would make do. But not me!...I was going to get that diamond if it cost me my life or 2 million dollars, whichever was the greater. For 24 hours the agony persisted and in the end I won. I got the bloody thing."
But before the $1.1 million bloody thing was on Elizabeth's hand, Cartier briefly displayed it in its store windows across New York and Chicago, and it even made a guest appearance on The Ed Sullivan Show. Finally, in November of 1969, three men with identical briefcases flew the ring (with replicas of the ring to throw off potential thieves) from New York to Monaco, where Elizabeth and Richard were anchored on their yacht, in town for Princess Grace's birthday party. Allegedly, a government aid armed with a machine gun accompanied the three men on their journey from Nice to Monaco for the drop-off.
As an option, Elizabeth had Cartier suspend the diamond from a V-shaped necklace of graduated pear-shaped diamonds mounted in platinum, saying, "(as a ring) even for me it was too big."
Elizabeth debuted the Taylor-Burton Diamond at the Princess' Scorpio Ball, the first of multiple public events, including the 1970 Academy Awards, in which Elizabeth's diamond became the story itself. That same year, Elizabeth and Richard guest starred on an episode of Lucille Ball's Here's Lucy. Titled Lucy Meets the Burtons, the episode's storyline centered around the famous stone. 
Elizabeth's ownership lasted barely ten years. Following her second divorce from Richard, Elizabeth sold the diamond in 1979, to a jeweler in New York for a reported $3-5 million. Elizabeth donated a portion of the proceeds to build a hospital in Botswana, the location of her and Richard's second wedding.