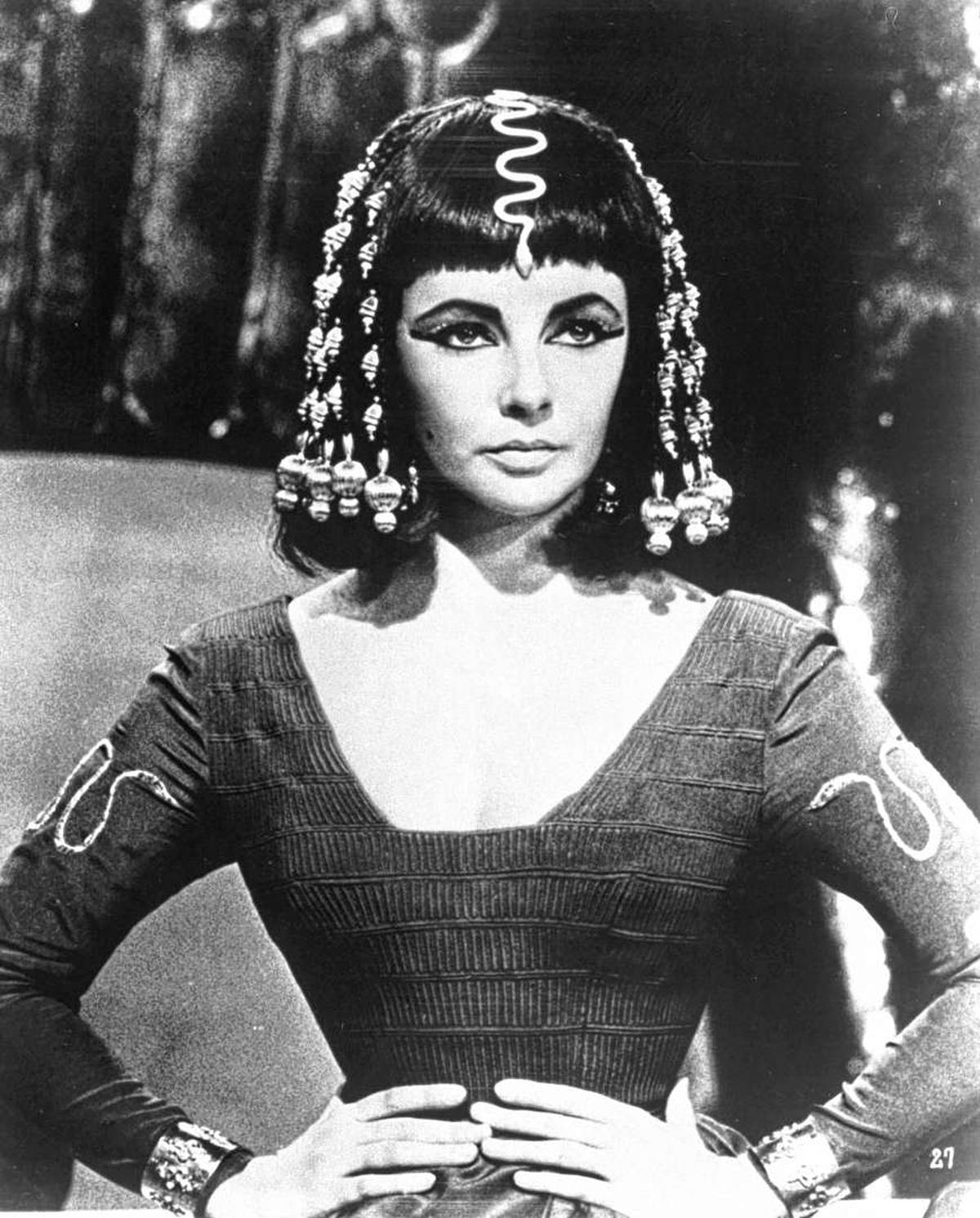 All Roads Lead to Rome: The Making of Cleopatra (1963)
Utilizing an ever-expanding budget that eventually amounted to $44 million dollars upon the film's completion (the equivalent of over 426 million dollars today), the sweeping 1963 drama Cleopatra adorned the screen with spectacular displays of wealth and political power, bonds forged, and trusts broken. This four-hour journey, starring Elizabeth Taylor in the titular role, set the bar for grandeur and star-power at the time of its release. Elizabeth became the first actor to ever sign a million dollar contract for a single film, and while fans were spellbound by her performance and those of the accompanying cast – including stars Rex Harrison, Roddy McDowall, and Richard Burton – they became increasingly interested with the storyline brewing behind the scenes as well.
The story of Cleopatra's road through production could be a film in and of itself. At the beginning the film was spearheaded by an entirely different team of filmmakers and stars (except for Elizabeth, who was involved from start to finish). The film was initially set to be directed by Rouben Mamoulian who began filming in London, England where the cold and rainy weather landed Elizabeth with a case of pneumonia that almost killed her. After a lot of money spent on unusable scenes – most of which did not include Elizabeth as she was incredibly ill at the time – the film received a new director (Joseph L. Mankiewicz, who also directed Elizabeth in Suddenly, Last Summer), a new shooting location, and two new stars, Harrison and Burton.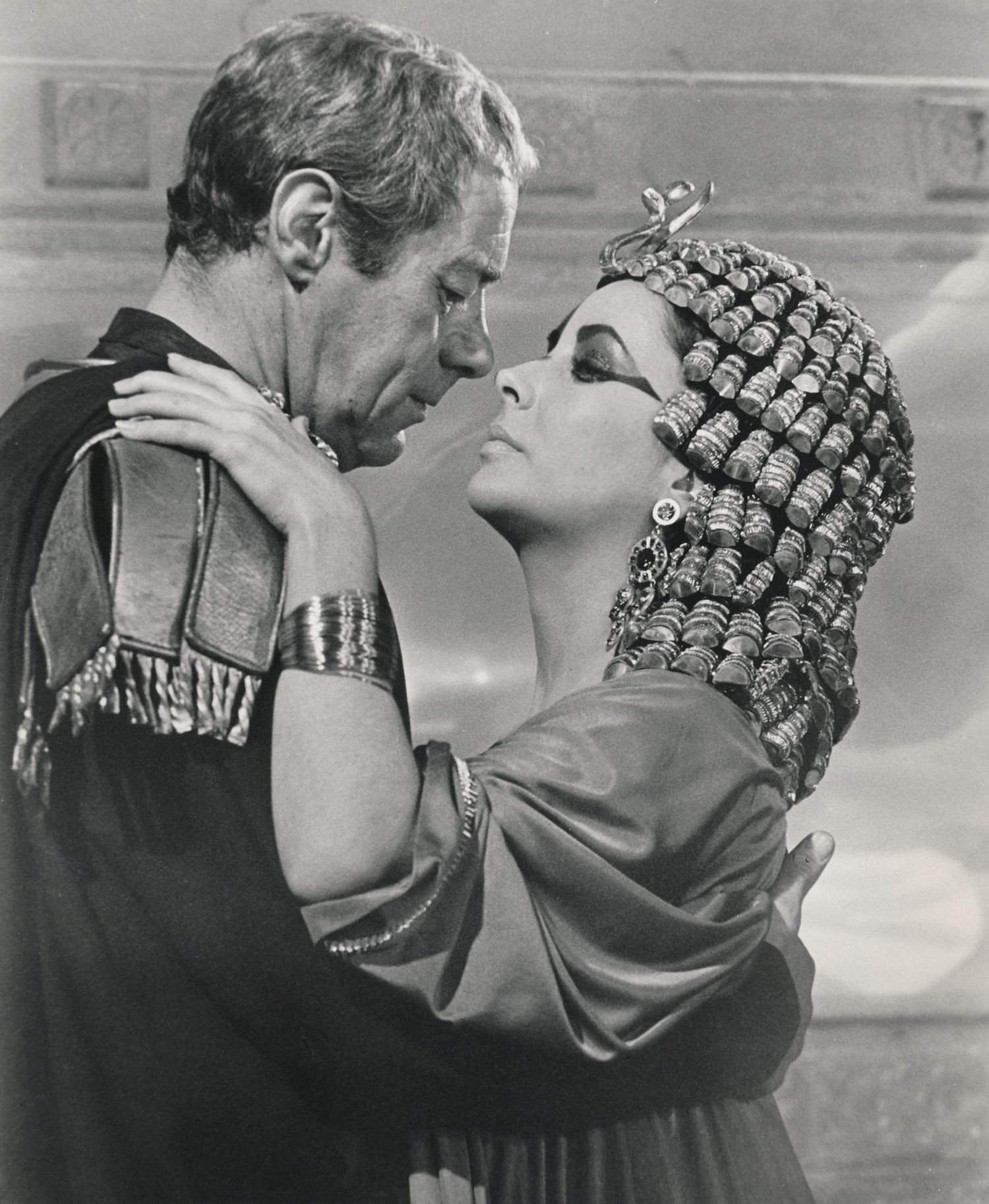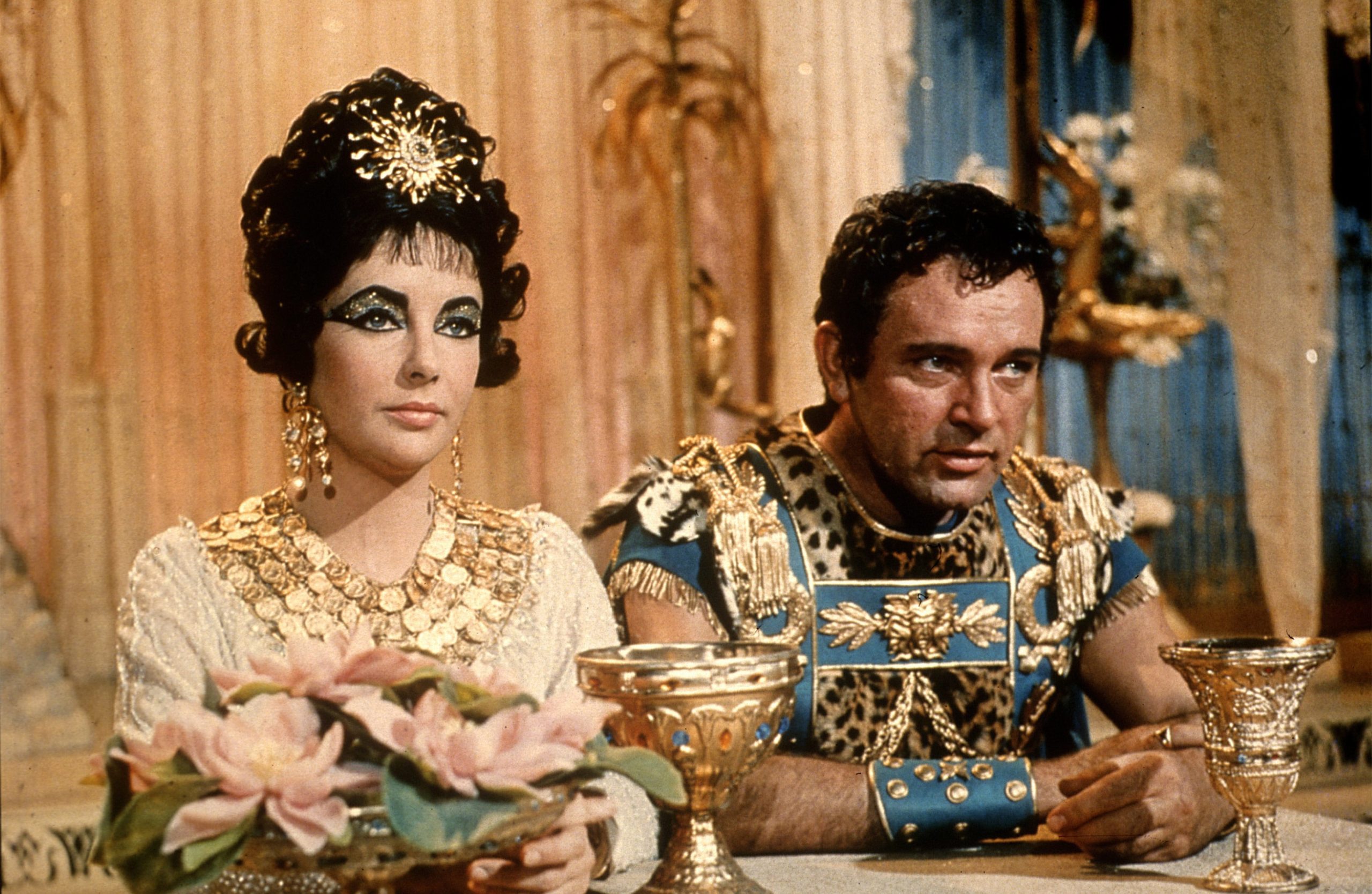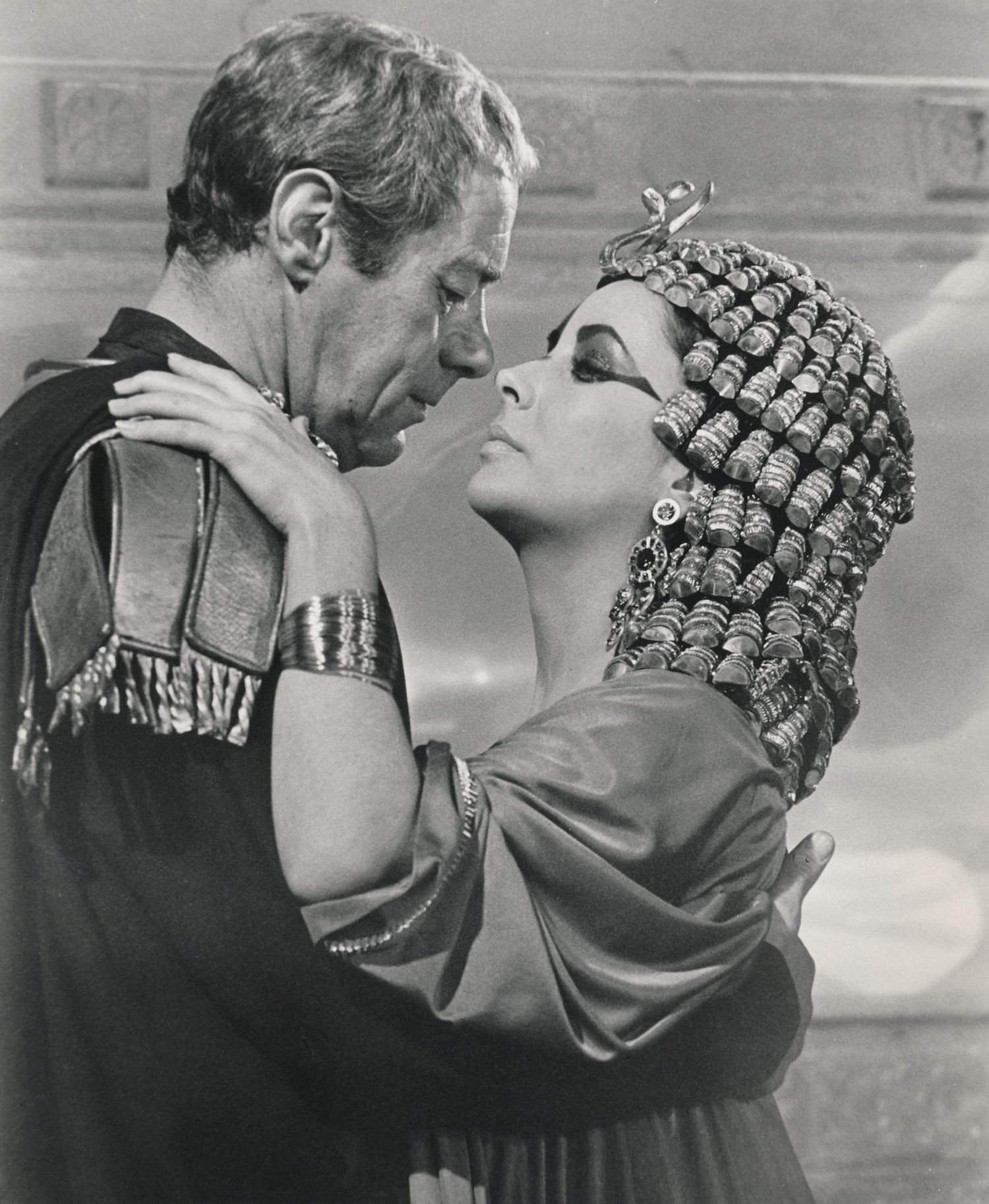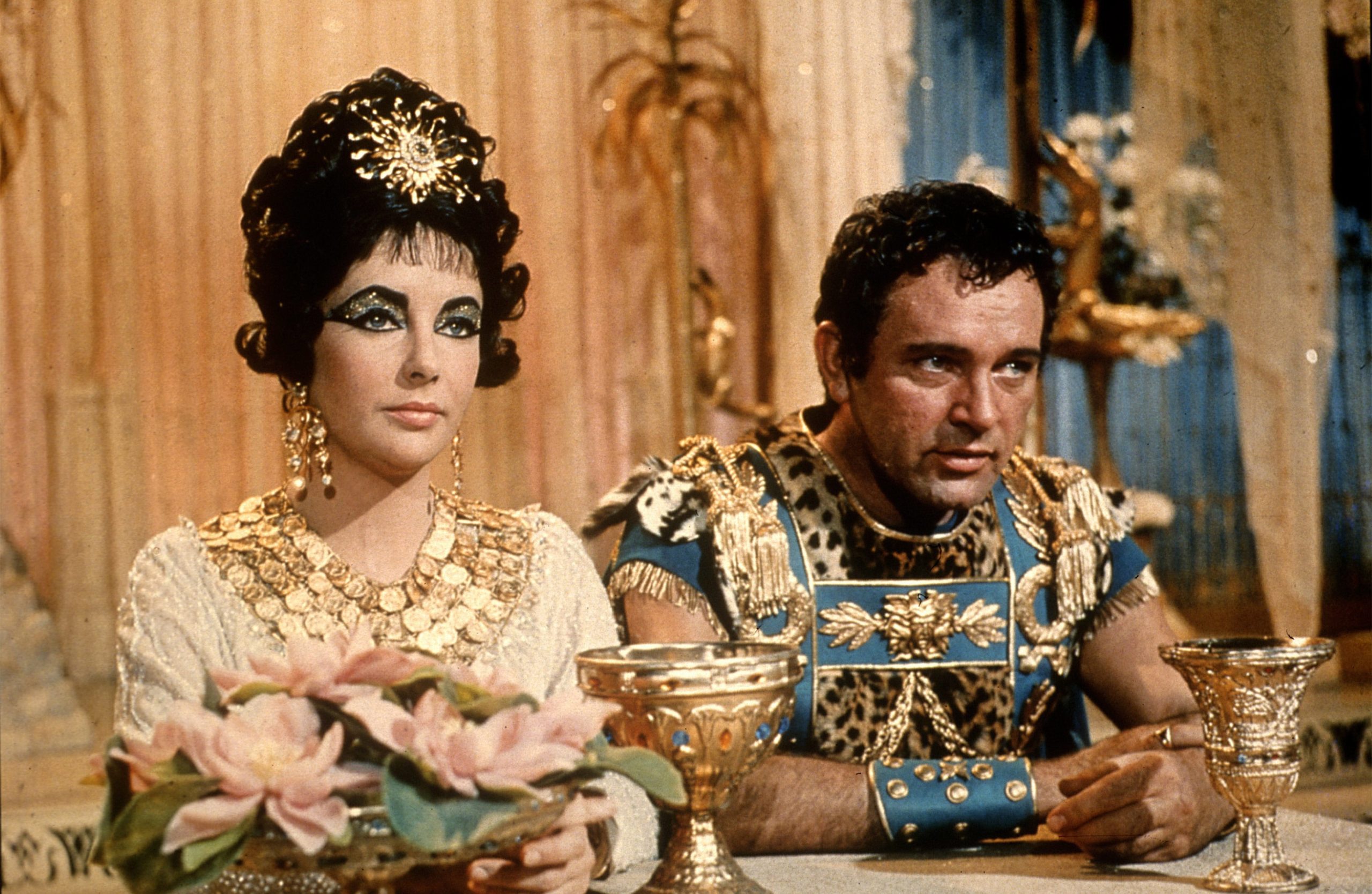 The latter of these changes resulted in another interesting twist, and perhaps the film's greatest legacy – the love affair between Elizabeth Taylor and Richard Burton. At the start of filming in Rome, Elizabeth had already been ripped to shreds in the media for her marriage to singer Eddie Fisher, a relationship which began following the death of her husband Mike Todd while Eddie was married to actress Debbie Reynolds. Richard was also spoken for at the time, married to Sybil Burton who he later divorced within the year of meeting Elizabeth. The pair could not stay away from each other – embodying a chemistry no one would dare deny. They managed to keep their affair a secret for sometime, until Italian paparazzi exposed the two enjoying a summer yacht outing, sharing kisses and passionate embraces. Sensation erupted all over the globe as the star-crossed lovers inadvertently brought their on-screen romance into the real world. As the film had nearly bankrupted Twentieth Century Fox throughout the production process, the intrigue around Richard and Elizabeth brought the studio back from the brink as fans and critics flocked to theaters to judge the pair for themselves – making it a box office hit.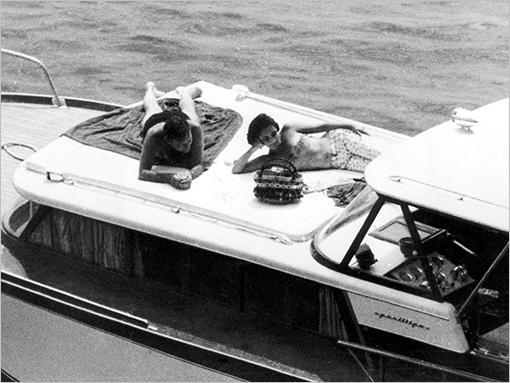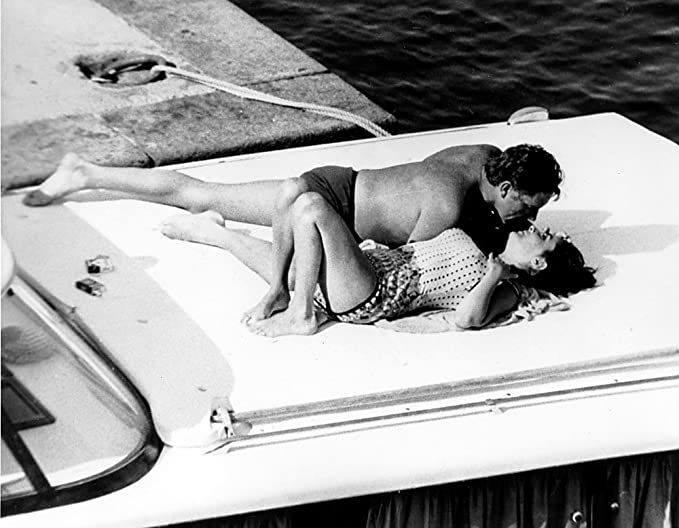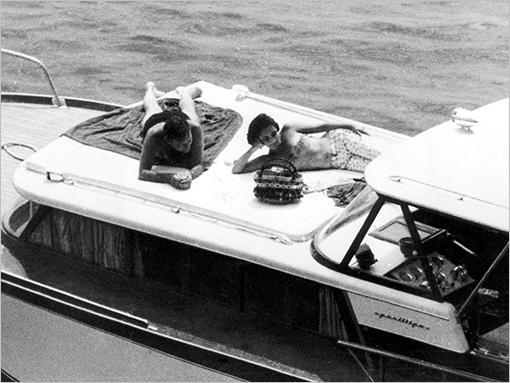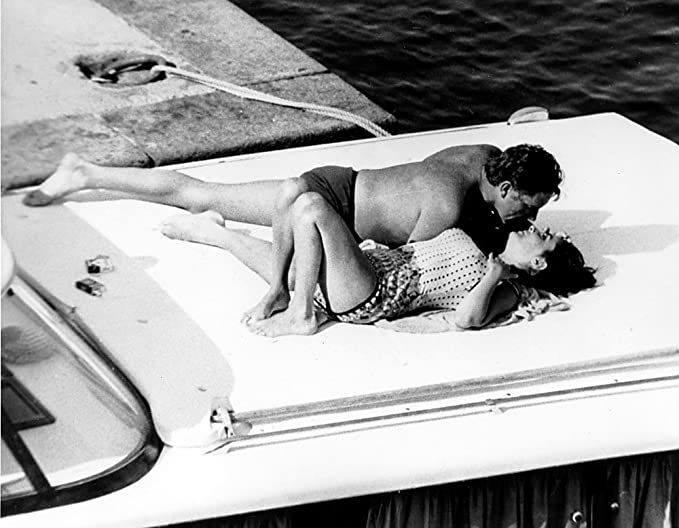 However arduous the course of production, Cleopatra was critically renowned and won four Academy Awards. Sharing in Elizabeth Taylor's passion for jewelry and her inclination towards the extravagant, the film won in the categories of best production design, costume design, cinematography, and visual effects. This comes as no surprise, as the scene of Cleopatra's arrival parade in Rome is Oscar-worthy on its own. Embellished in its entirety by monumental sets and costumes practically dripping in gold, Cleopatra exists as a testament to classic American cinematic aesthetics.
You can hear more about Elizabeth's experience making Cleopatra in Episode 3 of Elizabeth The First, an original podcast from House of Taylor, Imperative Entertainment, and Kitty Purry Productions, narrated by pop star Katy Perry. Join us weekly for new episodes chronicling the storied life of Elizabeth Taylor.