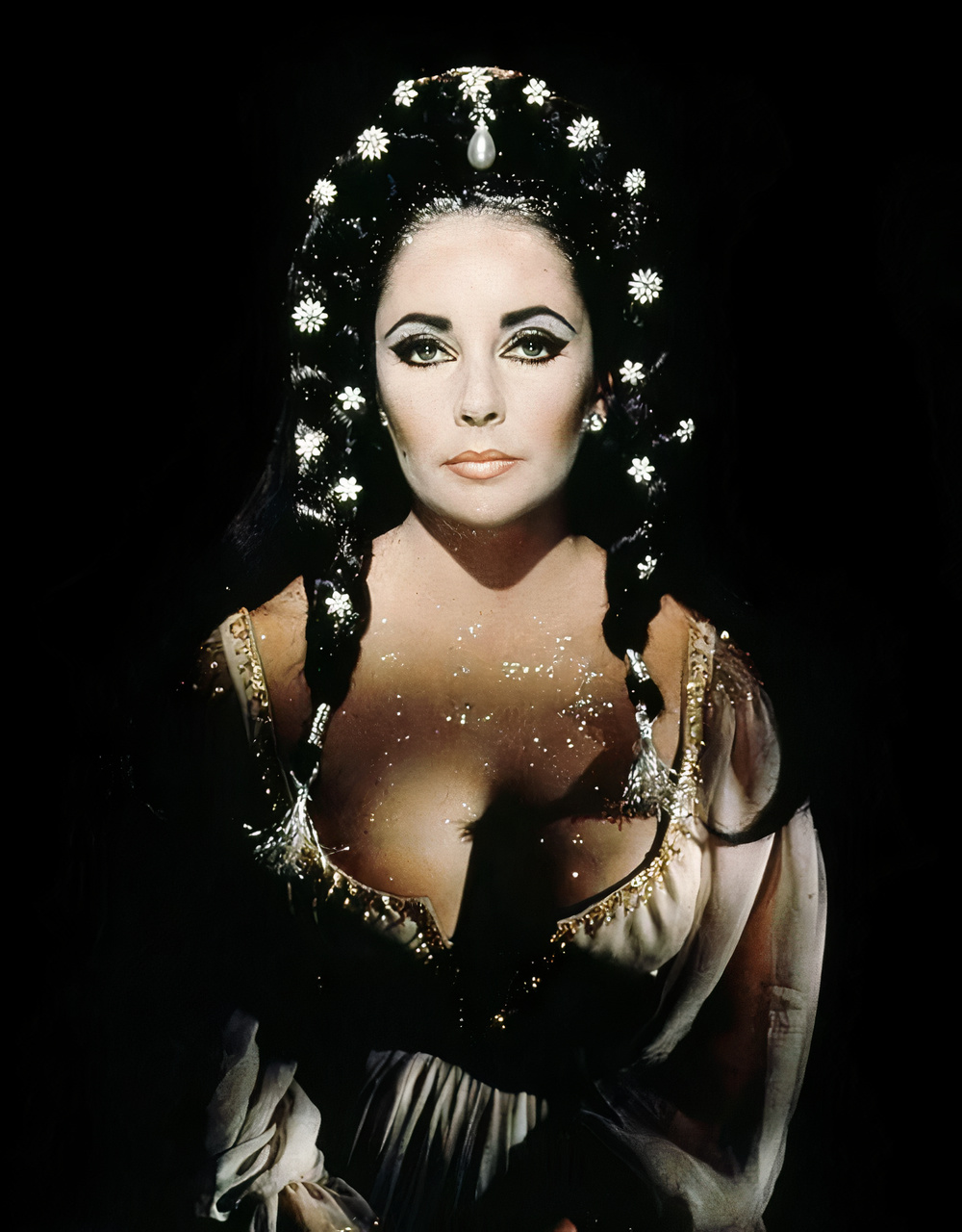 An Elizabeth Taylor Halloween
You're never too old to play dress up – Elizabeth Taylor did it her entire life with iconic styles that we're still celebrating today. Her looks were larger than life, and this year for Halloween, we're helping you recreate some of our favorites, including a stunning red Nolan Miller design that put shoulder pads to shame, a not-so-conventional wedding dress, a persona that won Elizabeth an Oscar, and a fantastical take on Helen of Troy.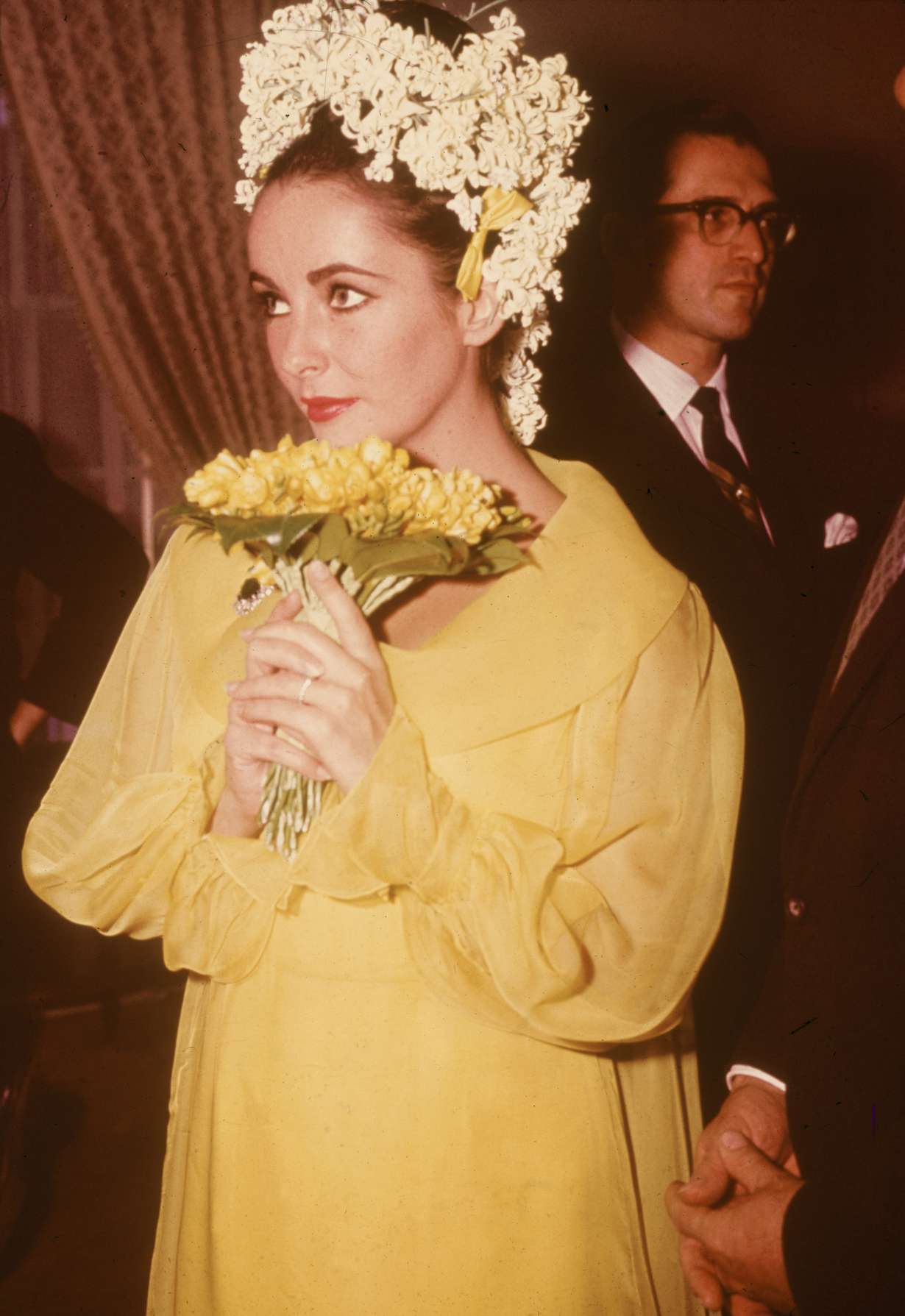 It happened in 1964 but we can still hear the church bells ringing…and see the stunning marigold babydoll dress Elizabeth wore to her first wedding to Richard Burton. Irene Sharaff, Cleopatra's costume designer, crafted the piece that is now famous for its dream-like quality. In lieu of a veil, stylist Alexandre de Paris wove a white hyacinth lattice into a braided ponytail that Rapunzel herself would envy. Elizabeth topped off the look with the bold cat eye that she started wearing after filming Cleopatra and a diamond and emerald Bulgari brooch given to her by Richard. Now we want to see it on you, if you're looking to be the Taylor to his Burton. All you'll need is a knee-length yellow dress, flowers, deft fingers for the braid that will require hair extensions unless you're considerably blessed, and a steady hand for the cat eye.
Fragrance Match: White Diamonds - a feminine, captivating scent that oozes romance.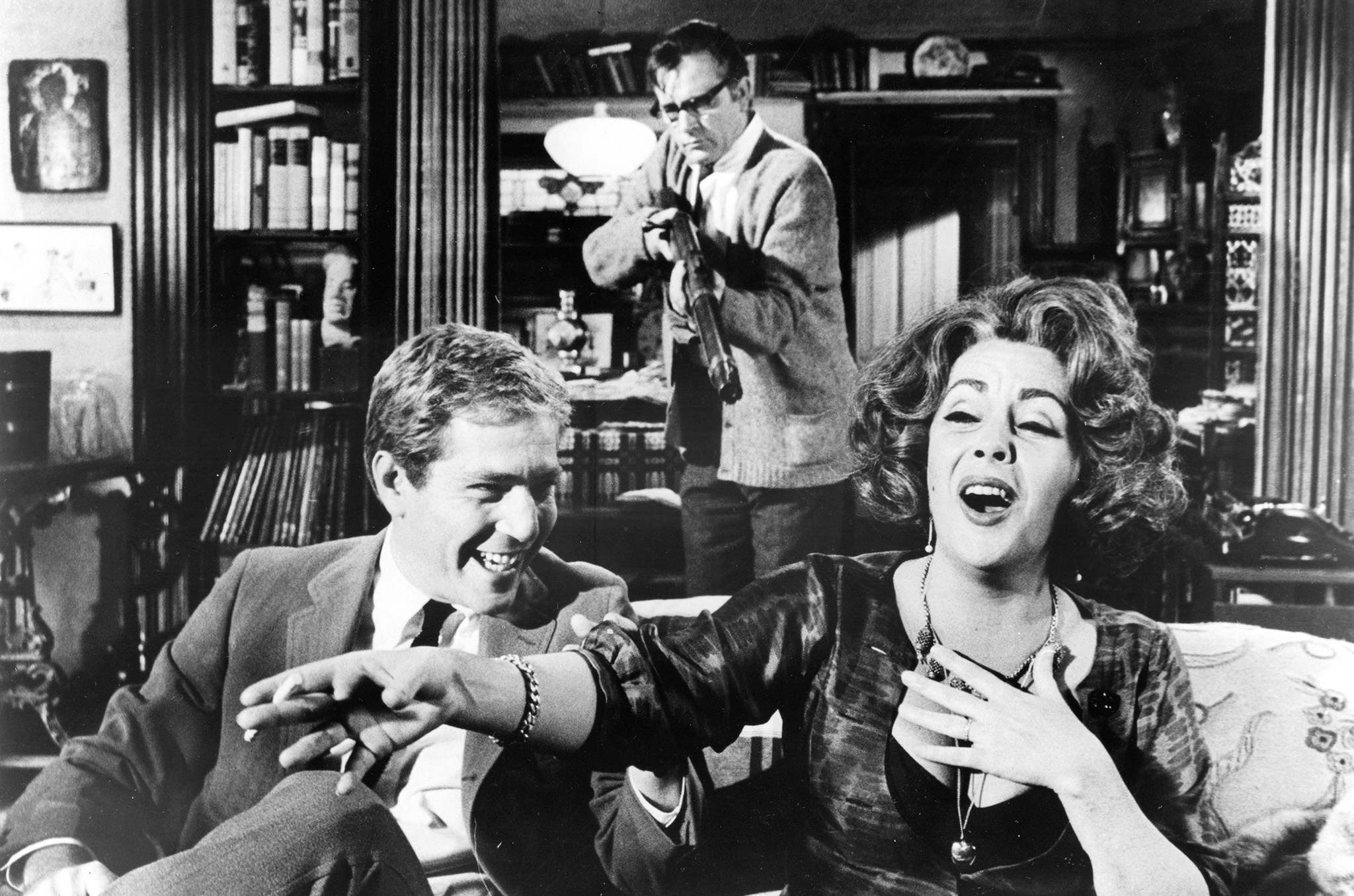 Two years after her wedding to Richard, Elizabeth won an Oscar for what was arguably one of her best performances in Who's Afraid of Virginia Woolf? where she played Martha, a bitter alcoholic who is intent on making her husband miserable (and vice versa). Elizabeth gained thirty pounds for the role and underwent an aging process made possible with the aid of stage makeup. You'll want to look for a gray button down to couple with a long necklace and stirrup pants. Have fun with it and get a silver wig for the full Martha effect — but maybe leave the rage at home.
Fragrance Match: Black Pearls - Domineering and forceful, Martha needs a fragrance that's on the sweeter side.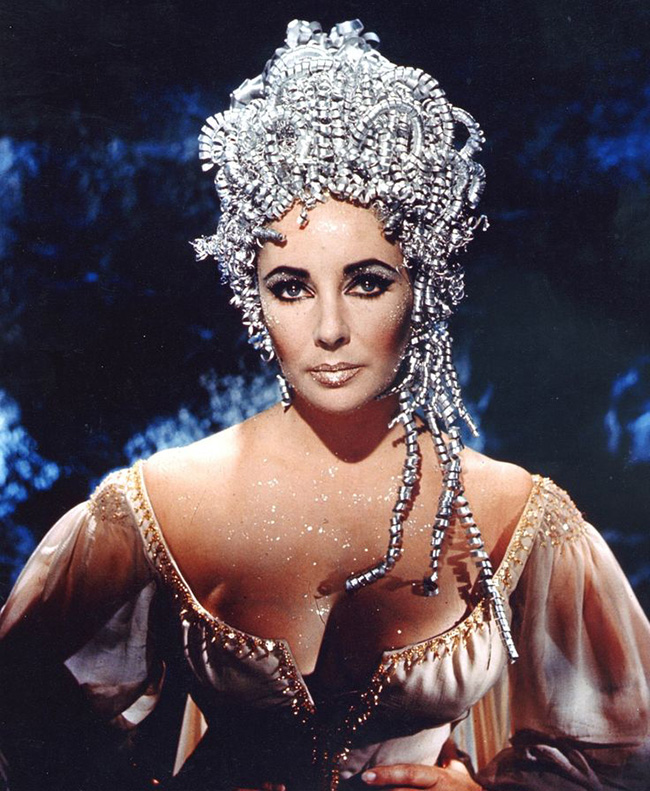 With 1967 came Dr. Faustus, a film in which Elizabeth fills the role of a shimmering Helen of Troy. Get your body lava and glitter* out because this is the time to use it, and don't do so sparingly. Her signature bold eye is even more dramatic for this design, so don't be afraid to get adventurous with the makeup. Look for a renaissance style dress and silver pins to coil into your hair and just like that you'll be a Greek goddess…Elizabeth style.
*We are not responsible for any glitter that may become a permanent fixture in your household.
Fragrance Match: Diamonds and Rubies - a regal fragrance that will make you feel as royal as you look.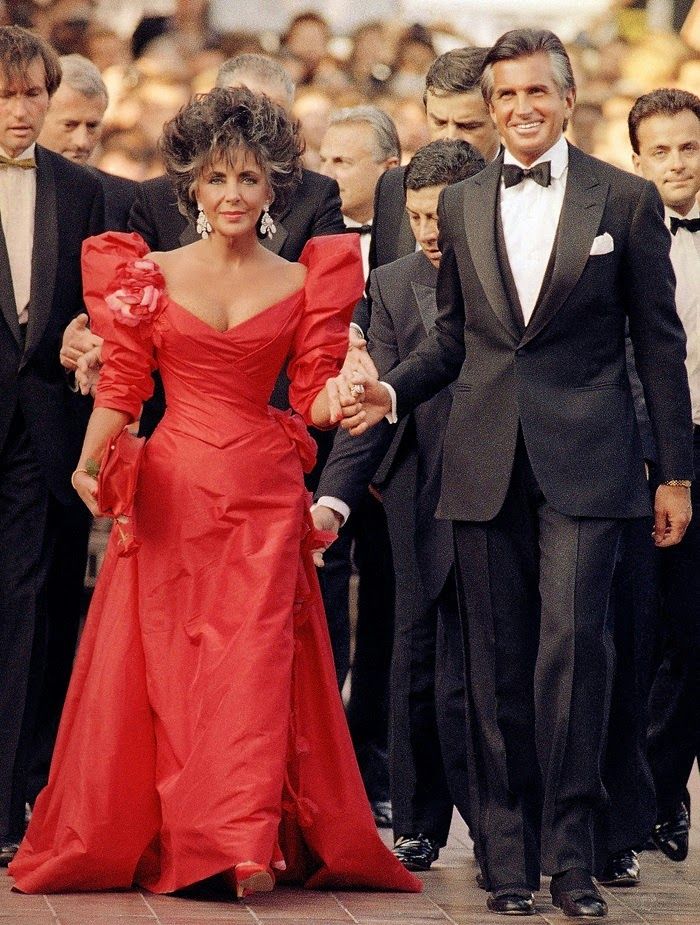 Fast forward to 1987, when Elizabeth took the Cannes red carpet in a red taffeta gown alongside George Hamilton. Never failing to impress with her more-is-more trademark style, she finished off the scarlet look with diamond earrings, red pumps, a red handbag, and you guessed it, red lipstick. Visit your local flea market and look for a red dress or top with dramatic puffed sleeves. Pair that with your favorite red lip. Lastly, pick out some costume jewelry —unless you have diamonds lying around like Elizabeth — and you'll stun everyone with a seriously fiery ensemble.
Fragrance Match: Passion - a spicy scent for a spicy look.
With that being said, pour yourself a drink, put on some lipstick, and pull yourself together – it's almost Halloween.