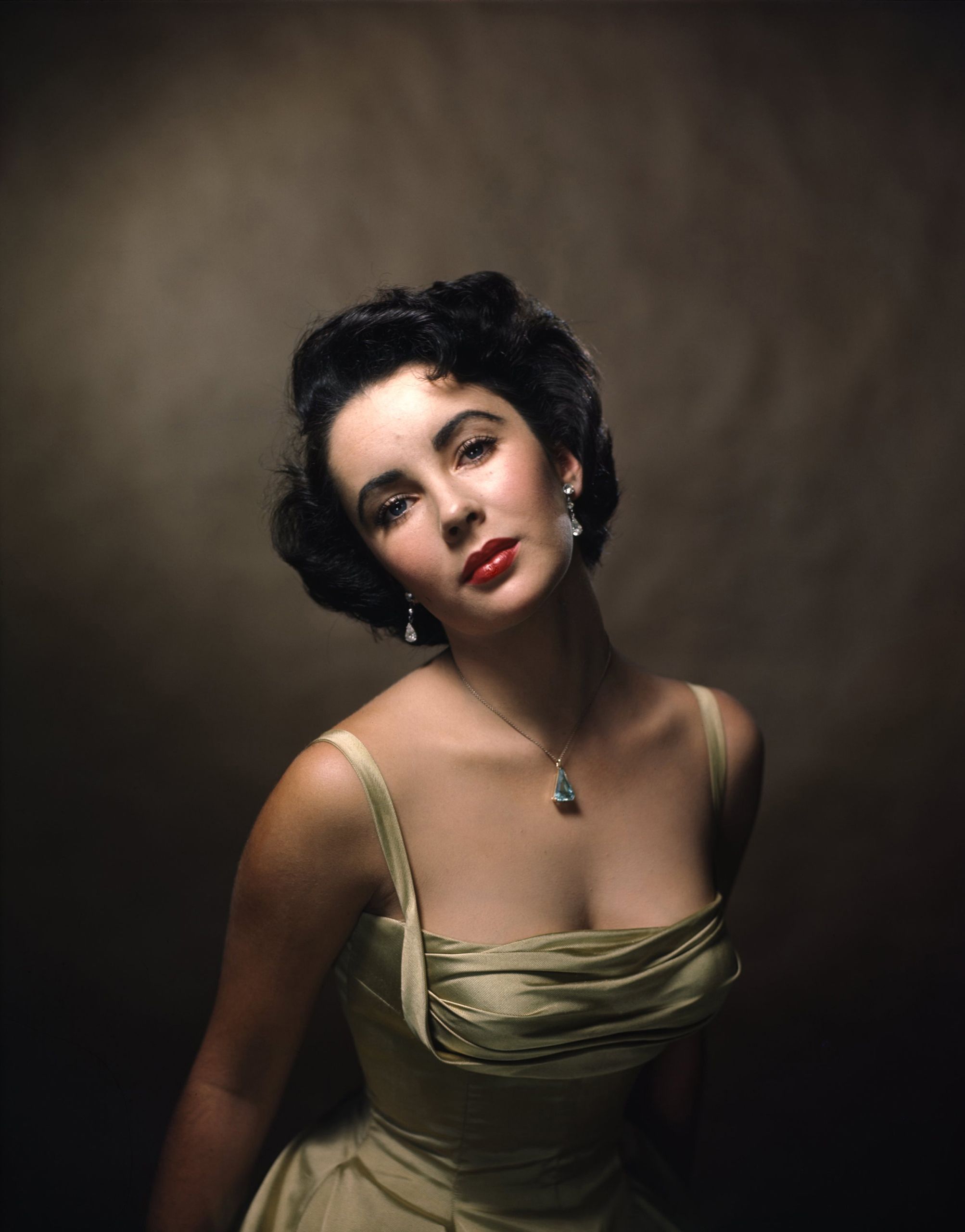 Elizabeth Taylor: A Trailblazer for the Modern Day Mogul
Elizabeth Taylor is my jewelry idol.
Elizabeth Taylor forged a path for modern celebrity stardom, making it look effortless and exciting along the way. With such influence it is only natural that there are pieces of her seen in the media today. In the late 1950's young girls flocked to stores, searching for the "Liz Taylor Dress" that she famously wore in "A Place in the Sun." Over half a century later Tyler the Creator referred to her as his jewelry idol on The Late Show with Stephen Colbert. She set the tone for today's larger-than-life weddings, prepared young women for heartbreak by being so open about her own, and played a key role in the lives of celebrities and fictional characters alike.
She was an inspiration to Kristin Davis's character, Charlotte, on "Sex and The City" in more ways than one. When Charlotte was given the most beautiful dog in the world she immediately knew it had to be named Elizabeth Taylor. Later, when Charlotte finds out she's miscarried, she looks to Elizabeth for help. "Now is the time for guts and guile," Elizabeth says in an "E! True Hollywood Story" as Charlotte watches the show. That's all Charlotte needed to help her stand tall, put on a brave face, and dressed in Elizabeth's style, looks fabulous again. In the show's reboot, "And Just Like That," which takes place much later in the characters' lives, Charlotte would again use Elizabeth as a naming reference for her new dog, Richard Burton.
She was called the last of the great Hollywood Icons, but Elizabeth Taylor was also a defining member of that rarified class.
A true queen of clout, Elizabeth's influence doesn't end there. From appearing as a ghost on the animated sitcom "Big Mouth" to popping up in a motivational wedding mood board in the popular television series "New Girl," both her likeness and legacy are found across contemporary media. Creator Amy Sherman-Palladino drew inspiration from Elizabeth more than once, referencing her many times on both "The Marvelous Mrs. Maisel" and "Gilmore Girls." Taylor Swift, known for her revolutionary love songs, uses Elizabeth Taylor and Richard Burton as an example in her song 'Ready For It?' In the song Swift sings, "And he can be my jailer, Burton to this Taylor," emphasizing the role Elizabeth and Richard played in what would come to define pop culture's craze for celebrity power couples.
My grandmother…used to love and always wear these (Elizabeth Taylor) perfumes.
Her iconic line of perfumes continues to motivate stars such as Paris Hilton, and most recently, Cardi B, to create their own. In an interview with POPSUGAR Cardi reveals, "My grandmother from my mother's side used to love and always wear these (Elizabeth Taylor) perfumes. I miss her so dearly. She's in heaven right now." While celebrity fragrance lines are in abundance today, Elizabeth Taylor paved new ground back in 1987,creating Passion, making her one of the very first celebrities to launch a perfume. Her iconic perfume, White Diamonds, has remained a best seller since its launch in 1991. Inspired by two of her great passions – the lush beauty of her gardens and the brilliance of the diamonds she loved, it imbues its wearer with the glamour and sparkle of her world-famous diamond jewelry collection. In a conversation with Kim Kardashian, Elizabeth speaks on the success of the fragrance saying, "​​I always wanted to have a fragrance, and I always wanted to be able to connect with people in ways other than through film. Fragrance is an incredibly intimate thing. It can evoke very specific thoughts or memories and is a little different for each person who wears it. I also think it's the most accessible luxury. I had no idea that White Diamonds would become a classic when we began, but I am thrilled it has because it means we have really succeeded in giving women a little bit of luxury every day."
There was no way for Elizabeth to know of the lasting effect she would have on pop culture today, but when one lives their life with grace, charm, and intensity, it is sure to leave a mark.