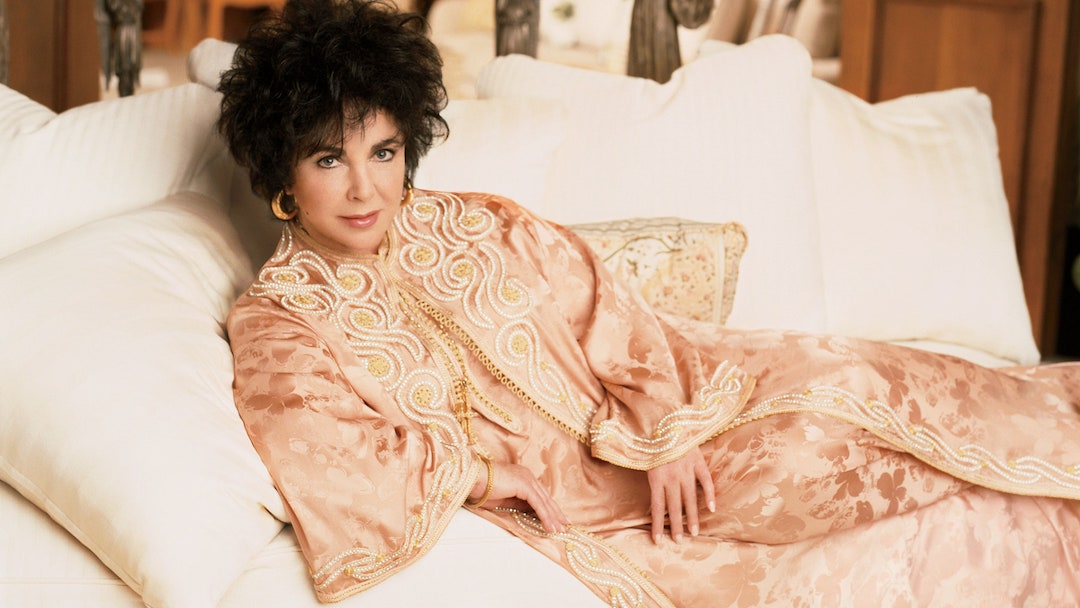 Elizabeth Taylor and Hollywood's Next Generation
Feature photo by Firooz Zahedi
As Elizabeth transitioned away from acting and into her career as a businesswoman and activist, she remained an inspiring force to Hollywood's biggest and best talent, offering support to and building friendships with many of our favorite stars. 
Some of Elizabeth's closest actor friends, including Brooke Shields, Colin Farrell, and Demi Moore, shared their reflections on their time with her in Kate Andersen Brower's Elizabeth Taylor: The Grit and Glamour of an Icon. Read on for their stories about Elizabeth, and pick up a copy of the biography at Amazon, Bookshop.org, Barnes & Noble, or your local bookstore for more. 
Brooke Shields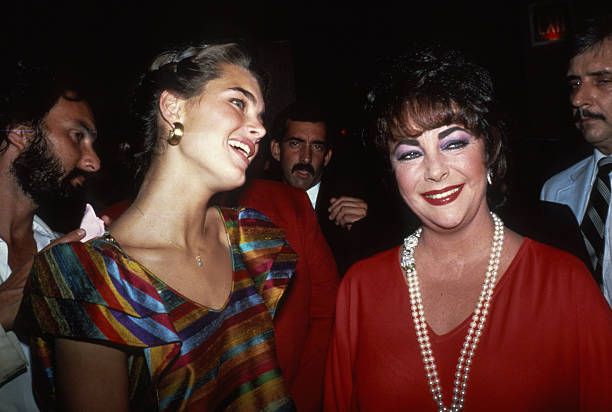 Actress Brooke Shields was a close friend of Michael Jackson, who hosted Elizabeth's wedding ceremony to Larry Fortensky and invited Brooke as his date. In Elizabeth Taylor: The Grit and Glamour of an Icon, Brooke reflected on that day, saying she scored the bottoms of Elizabeth's Valentino shoes so that she could walk down the aisle without slipping, and spent the day with her getting ready for the ceremony. 
Brooke and Elizabeth were both robbed of their childhoods by early fame, and Brooke felt saddened at the wedding reception that Elizabeth couldn't have more privacy as a result of her celebrity status.
Colin Farrell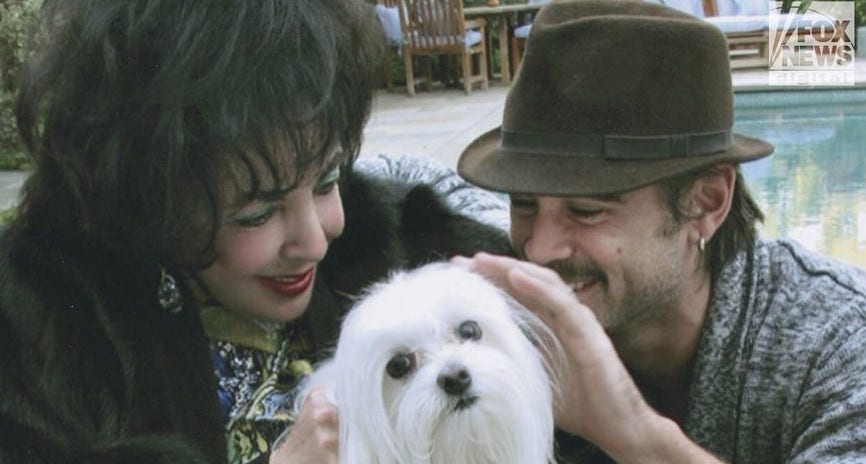 Elizabeth and Colin didn't meet until 2009, when she was in the hospital for a heart procedure and he was there for his son's birth. But once they connected, a powerful friendship commenced. Colin would come to her home and read poetry to Elizabeth, which reminded her of Richard, and they would call each other in the middle of the night when they couldn't sleep. At one point, when Colin had been going through a hard time, he neglected to call Elizabeth for a few weeks because he didn't want to burden her with his bad mood. Elizabeth was appalled to learn this, asking him "How am I supposed to be your friend if all you ever are is in a good mood and sunny?" – she truly wanted to love and support this meaningful friend. 
Colin said it best in the authorized biography: "She was honest, raw, brutal, grotesque, feminine, delicate, aggressive, soft, tender, warm, and acerbic. She was limitless."
Demi Moore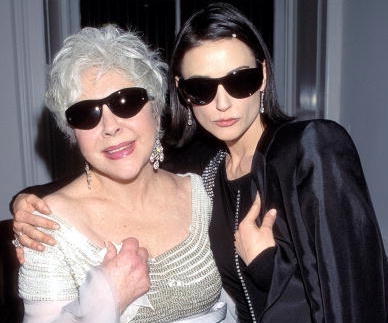 Demi told Kate Andersen Brower that Elizabeth's life experiences had clearly shaped her kindness, saying "I think the level of compassion she had is parallel to the level of pain she experienced." The two had a lasting, supportive friendship, with Demi saying she felt both like a child in awe of Elizabeth and also like a peer —speaking to her woman to woman — when they were together. 
For these stories and more, pick up a copy of Elizabeth Taylor: The Grit and Glamour of an Icon.