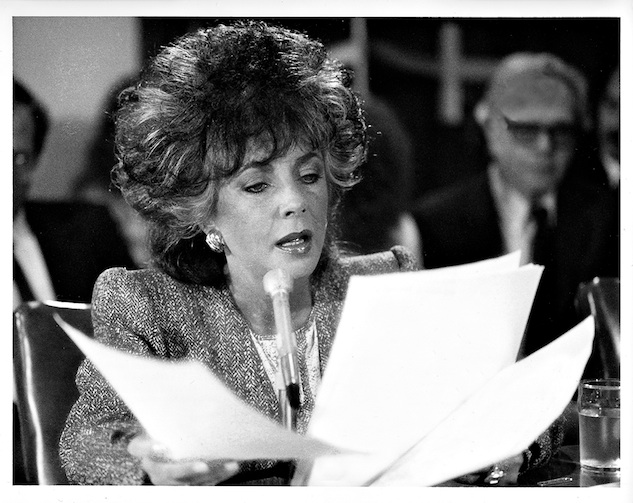 Elizabeth Taylor and Women's Reproductive Rights
Elizabeth Taylor was always someone who fought for herself and others. Leaning into her strong intuition and sense of empathy, she led her life in action, one personal decision at a time. Her career as an actress followed this trend as Elizabeth dove headfirst into characters and films that handled complex subjects for the time. Unafraid of public backlash and criticism, she lived a courageous life.
In Elizabeth's life, she received an abortion in Mexico when it was illegal in the United States. She had the privilege and ability to do so, but not all women did then or will now. Criminalizing abortions won't stop them from happening - it will only make them more dangerous.
Abortion access is a critical form of healthcare for women. In line with the work of The Elizabeth Taylor AIDS Foundation, it's important to note that the procedure can serve as an entry point into care for HIV, as many women are not tested for the virus before pregnancy. Prenatal care and HIV prevention and treatment for women are inextricably linked causes that Elizabeth held a deep connection to throughout her life as a mother and AIDS activist. Click here to learn more about how you can protect reproductive rights in your state today, and click this link for resources from The Elizabeth Taylor AIDS Foundation on HIV testing and care.
Whether as a direct means of healthcare or otherwise, safe abortion access is a fundamental right that must be protected. As the reversal of Roe v. Wade has forced our country to take a step backwards, it is essential to focus on the future and to defend the permanence of our personal freedoms.
Just as Elizabeth raised her voice against regressive practices in the fight against AIDS, we are confident she would not stay silent in the face of the practices and the ongoing threats facing our society today.
In keeping with Elizabeth's values, House of Taylor and The Elizabeth Taylor AIDS Foundation unequivocally support a woman's right to choose.