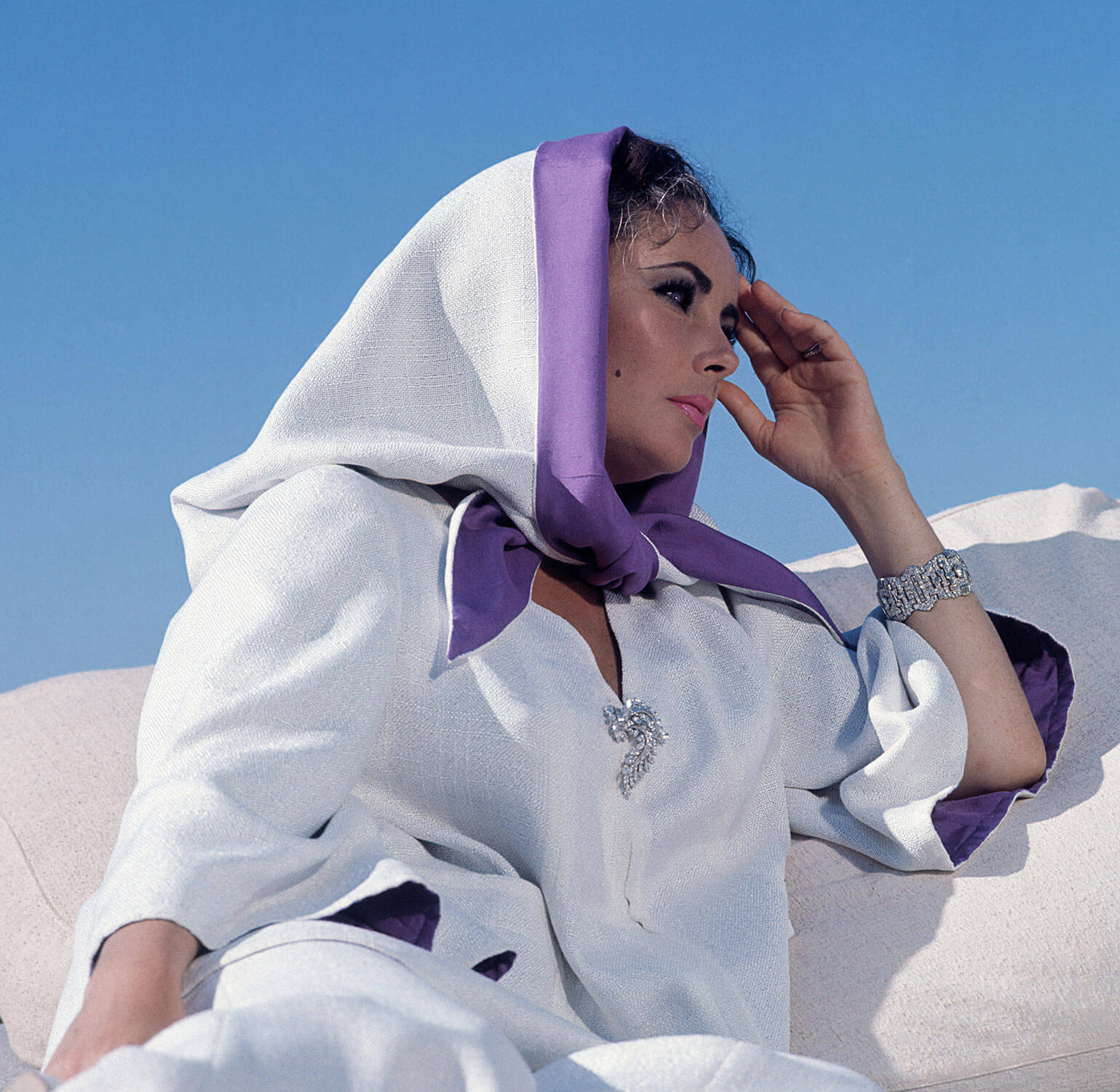 Lessons in Camp Aesthetics from Boom! (1968)
Featured image by Gerard Mankowitz.
Director Joseph Losey's adaptation of playwright Tennessee Williams' The Milk Train Doesn't Stop Here Anymore has been a controversial moment in cinema since its release in 1968. The film, abstractly titled Boom! stars Elizabeth Taylor and husband Richard Burton in the leading roles of Flora Goforth and Chris Flanders. Exploring the confrontation between a woman who has everything and nothing all at once and a penniless poet who has nothing but the ability to fill a wealthy woman's needs, the film plays themes often found in Williams' writing such as class, love, identity, and death in a wholly unique way.
Due to its over-the-top style, Boom! was a wildly expensive production that lost money in box office sales and was not well received by the public or critics. Many found the twisted interpretation of the original text to be distracting and the performances from Elizabeth and Richard short of their usual standard of excellence. However, as the film has aged it has shifted in contexts of aesthetics and storytelling, garnering a cult following and appreciation for the film. Tennessee Williams himself has stated that Boom! was the best film adaptation of any of his plays ever produced – a few of which Elizabeth also appeared in including Cat on a Hot Tin Roof and Suddenly, Last Summer – and it seems many are catching on. With a particularly strong following from the high fashion community, Boom! has become known as a camp classic and a lesson in applying the eye of fine art to American cinema.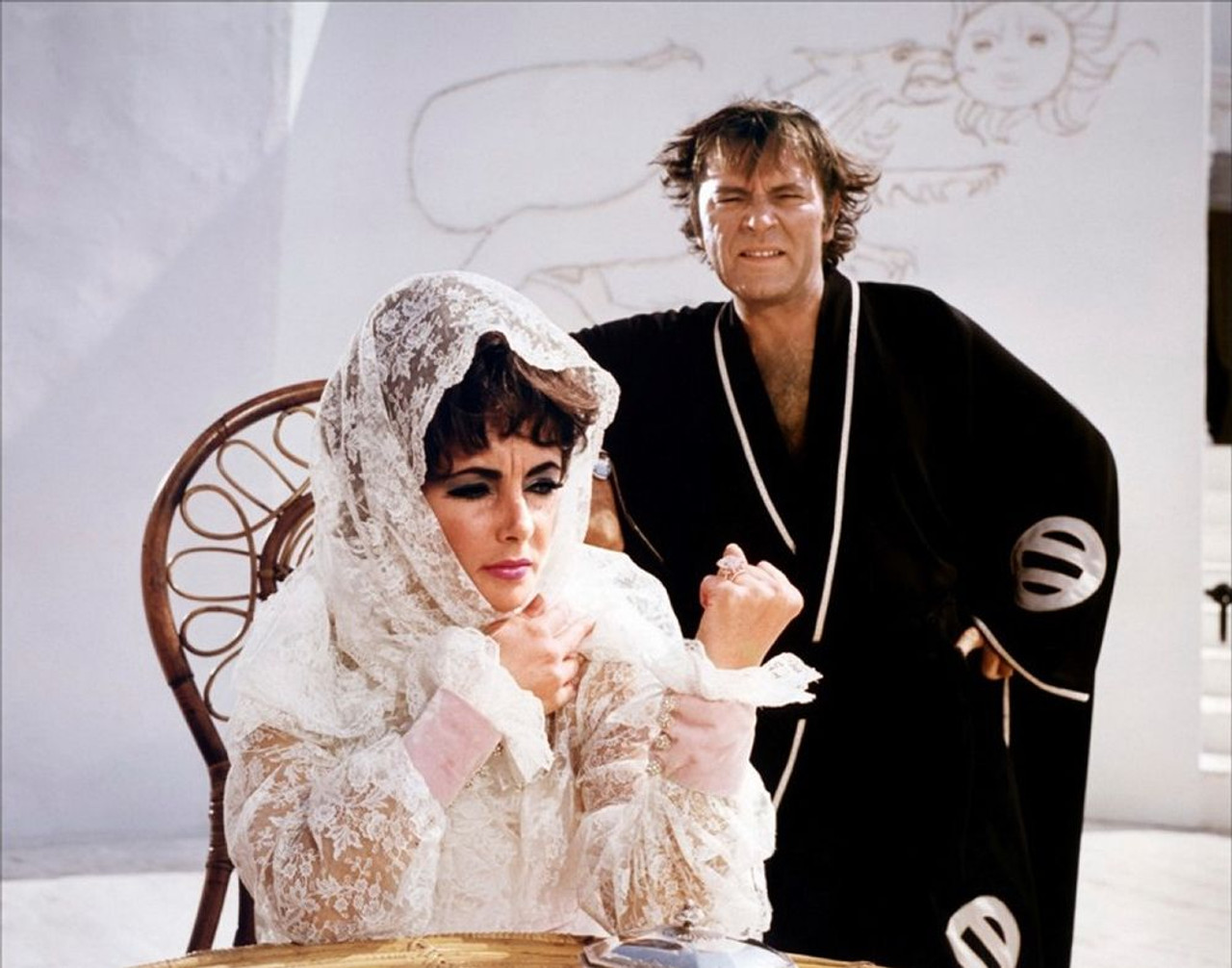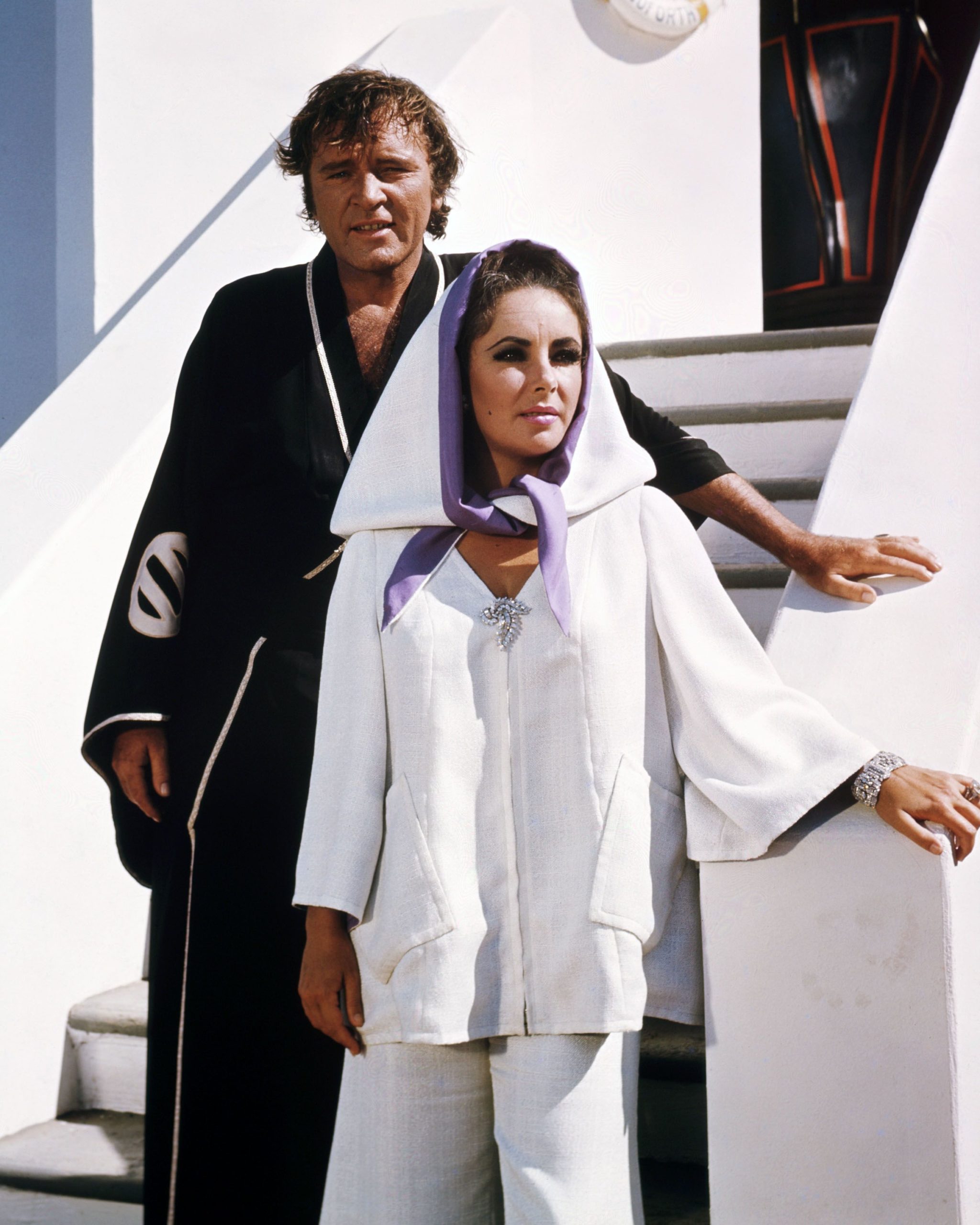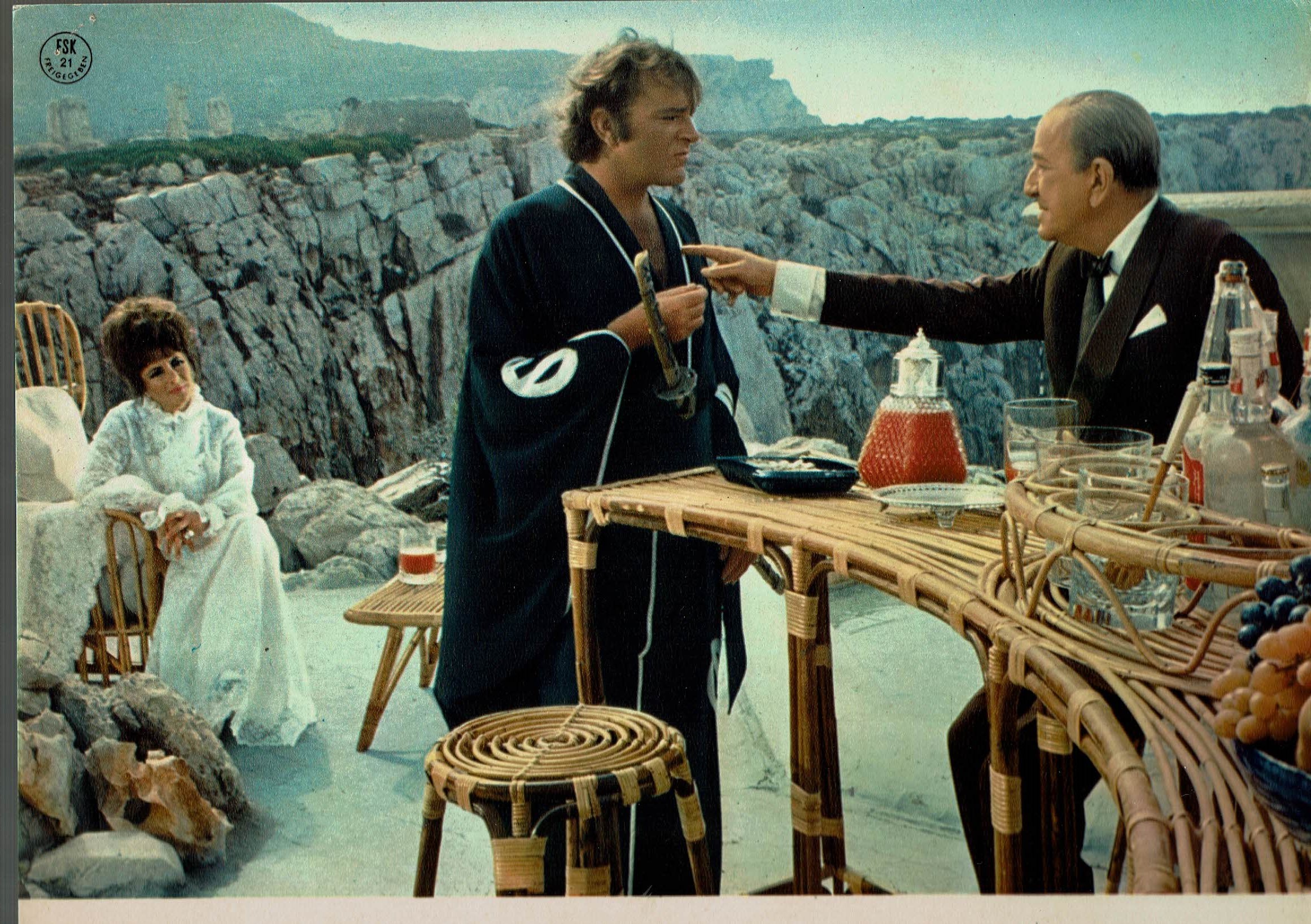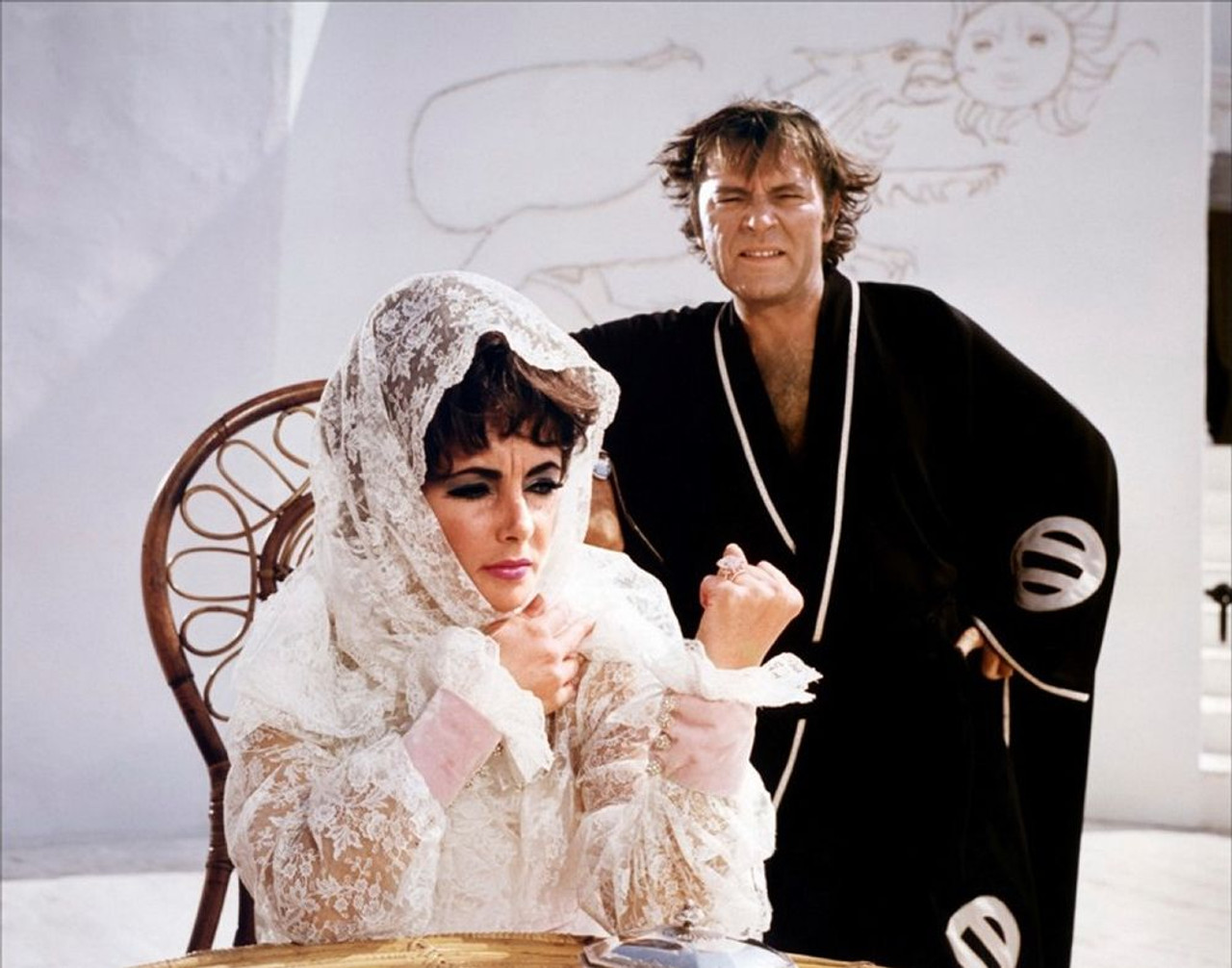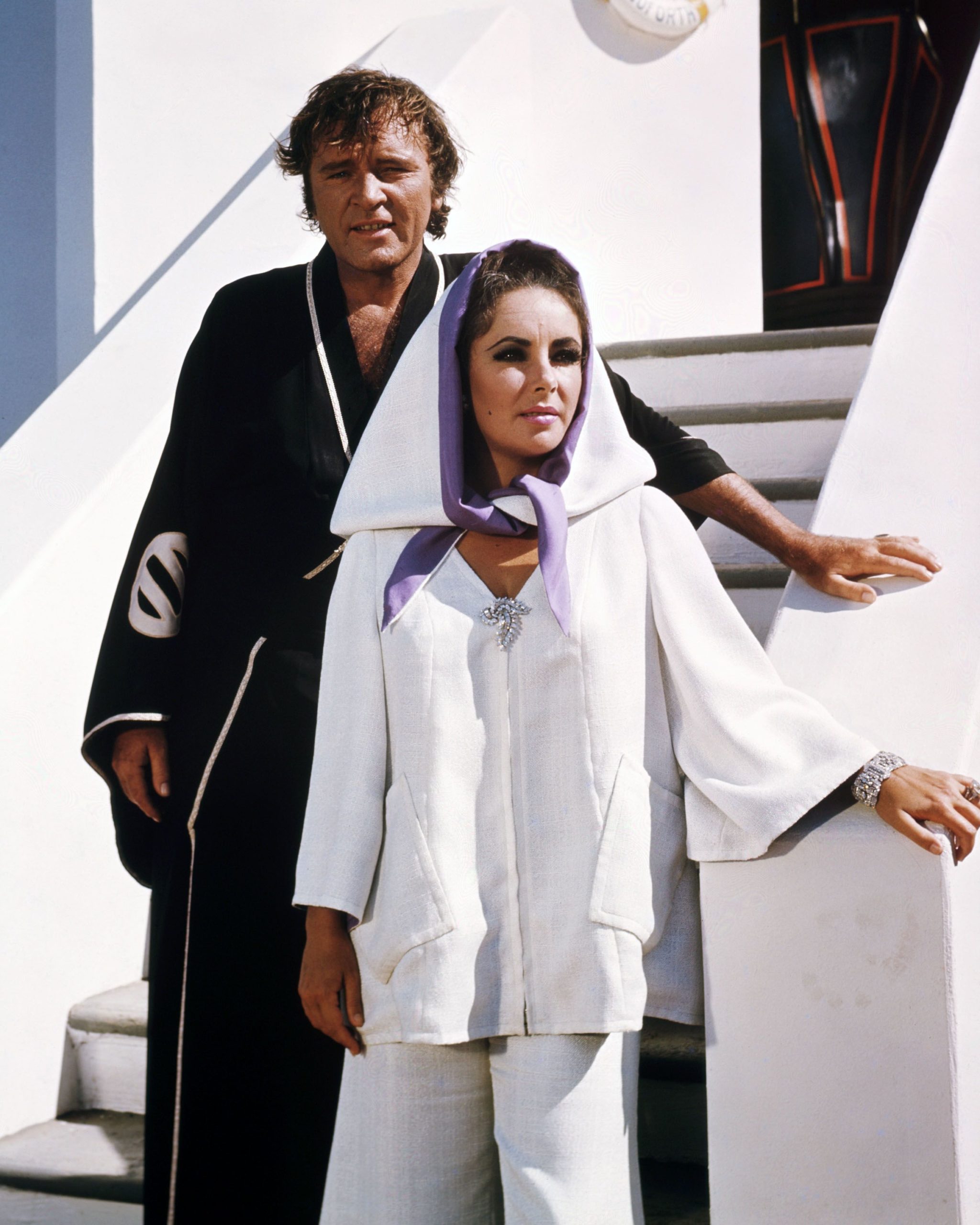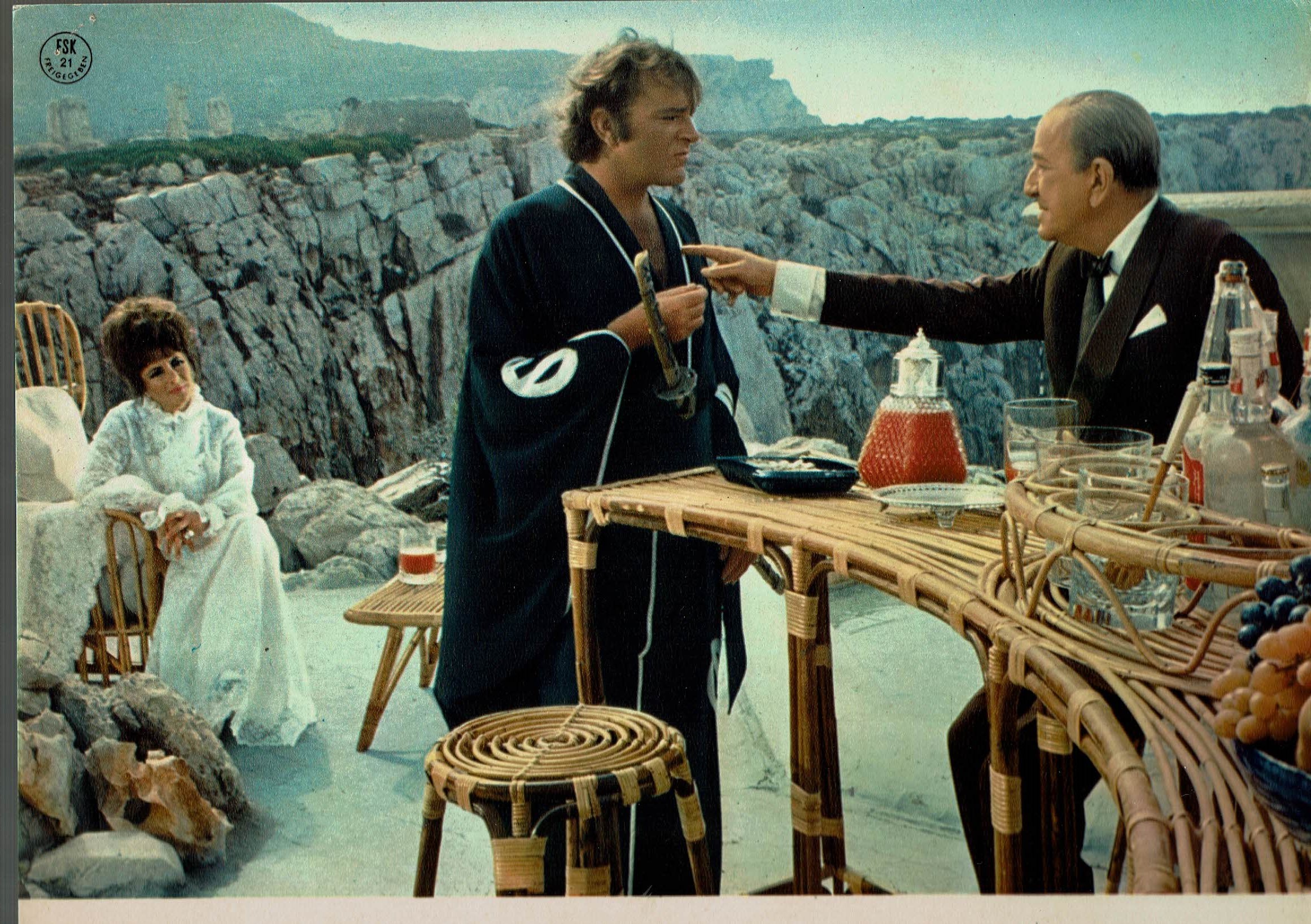 "Boom! is an irresistible Kabuki kitschfest," writes Amy M. Spindler for The New York Times. "I don't use the term ''Kabuki'' lightly – Elizabeth Taylor spends an entire scene jousting with Noël Coward wearing a beaded obi-cinched number described as a Kabuki costume 'some centuries old,' accessorized by a two-foot beaded headdress and a daisy pasted to the center of her forehead. Richard Burton, throughout, wears the robe of a professional Japanese warrior."
The costuming and wardrobe of the film, lead by Douglas Hayward and Annalisa Nasalli-Rocca, was heavily influenced by Kabuki theater – a classical form of Japanese dance-drama known for its heavily stylised performances and the often glamorous costumes worn by performers. Designed in collaboration with friend and fashion titan Karl Lagerfeld when he was working with Tiziani, the costumes incorporate modern and exciting twists to the traditional garb, accented by the stark, mediterranean, Gehry-esque architecture of the set design to create a truly eccentric moment in fashion history.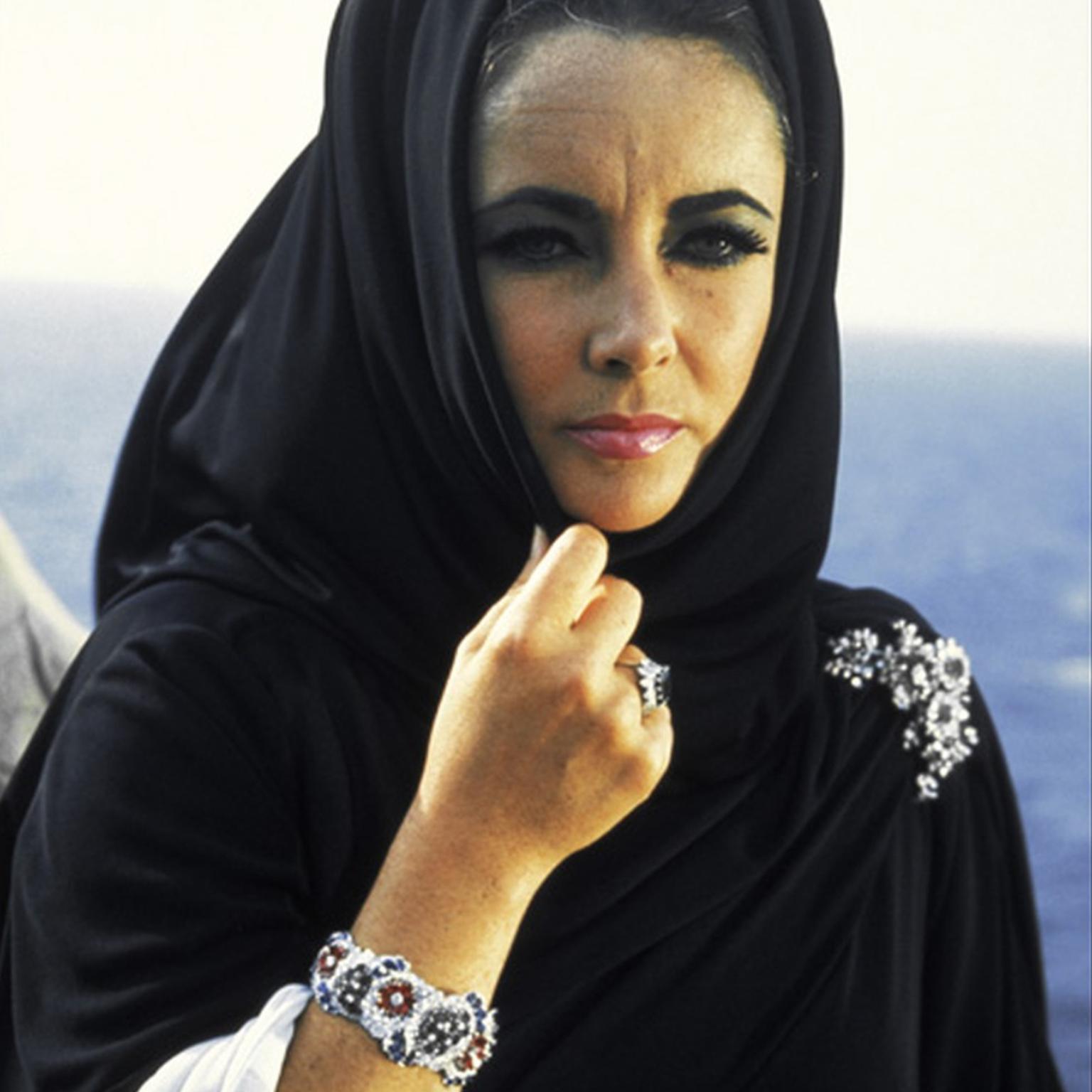 "The film was all Andre Leon Talley, the Vogue editor, wanted for Christmas," continues Spindler. She then goes on to quote the late American fashion journalist, stylist, and creative director in saying "Once I got Boom! I dispersed it. I looked at it over and over and over. What it represents to me is a period when fashion was truly exciting. The sets are key to the whole thing. It's what's on the table, what she's wearing, it's her secretary, it's the art in the house. You buy the whole lifestyle of escapism.''
A collection of small details coming together to make a masterpiece, Elizabeth pulled in her connection to Bulgari to have the Italian luxury fashion house curate all the jewelry for the film. Adding her signature glamor to every look, the influence of Camp aesthetics in the film are unmistakable. Breathing new life into the phrase "so bad, it's good," the film's irony has surfaced over years of niche understanding that its willingness to take risks is what makes it an important moment in film and fashion.