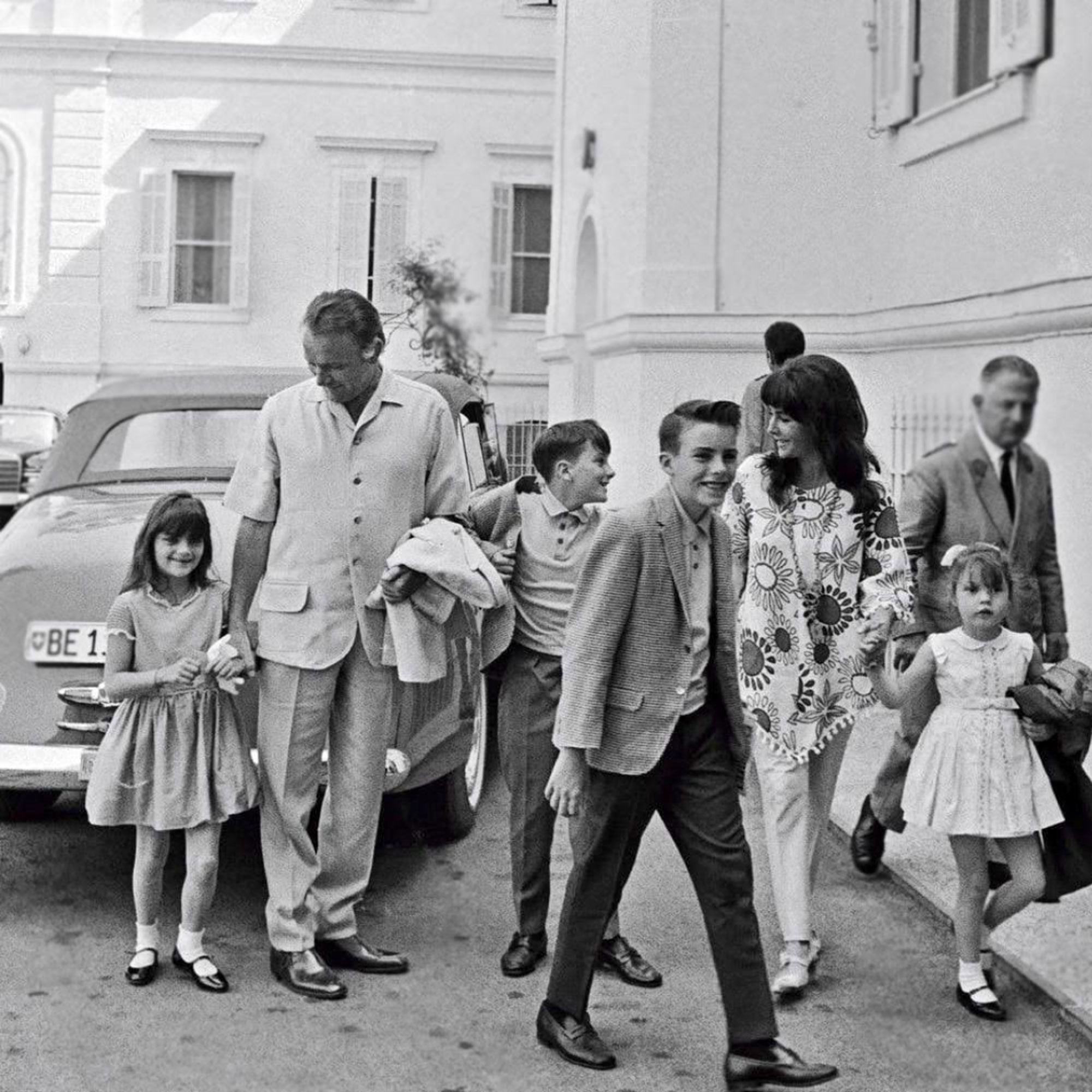 Elizabeth Taylor Fans Share Their Favorite Photos and Memories
Our work at House of Taylor is all about preserving Elizabeth's legacy and celebrating her exceptional life, and we're so appreciative of the incredible fans who take the time to do the same. To celebrate the end of the year, we reached out to a few of Elizabeth's biggest fans, who sent us their favorite photos of Elizabeth and a message of what they love about her.
Andy, @elizabethtaylorarchives
"Elizabeth Taylor wore many hats over the course of her legendary life. Daughter. Sister. Friend. Actress. Wife. Style icon. Highest-paid movie star in the world. AIDS activist. Businesswoman. Trailblazer. And, of course, mother, grandmother, and great-grandmother. Creating a shortlist of favourite photographs of one of history's most photographed women is a fun but almost impossible task—there are just too many incredible images to choose from! However, I find myself invariably drawn to photographs of Elizabeth with her family, especially those taken with her four children: Michael, Chris, Liza, and Maria. 
Elizabeth was fiercely protective of her children's privacy. On those rare occasions when she would allow the public a glimpse into her family life, her pride in them and their achievements was palpable. Asked by one journalist what she was most proud of, Elizabeth didn't hesitate when answering: "My children." "Throughout everything," she said another time, "my children have been the one consistently bright spot in my life." My perception is that Elizabeth was a mother who encouraged her children's individuality, nurturing their passions but giving them the freedom to chart their own paths in life. 
I've curated just a handful of my favourites family photos here. I hope you'll enjoy seeing Elizabeth in her most cherished role: mother."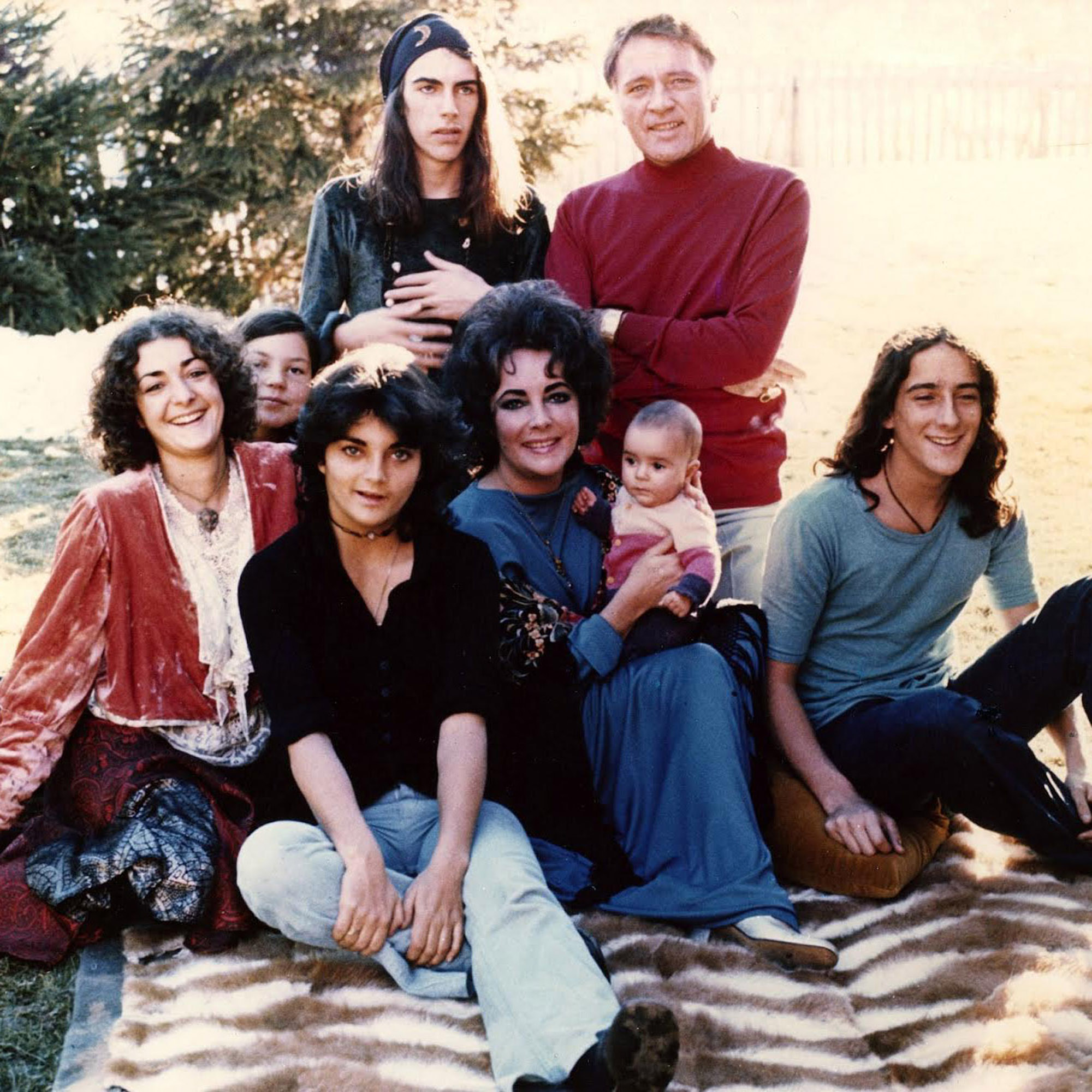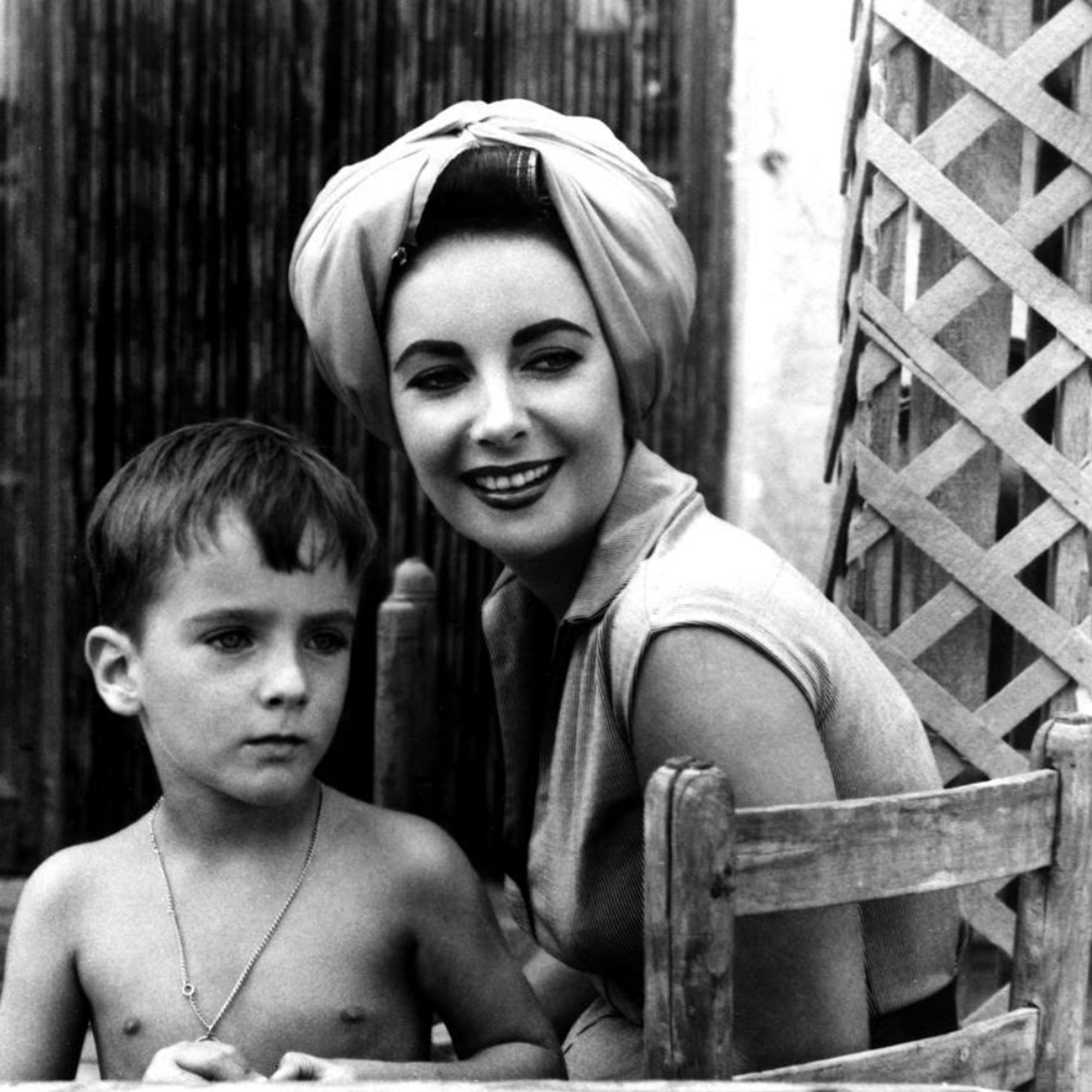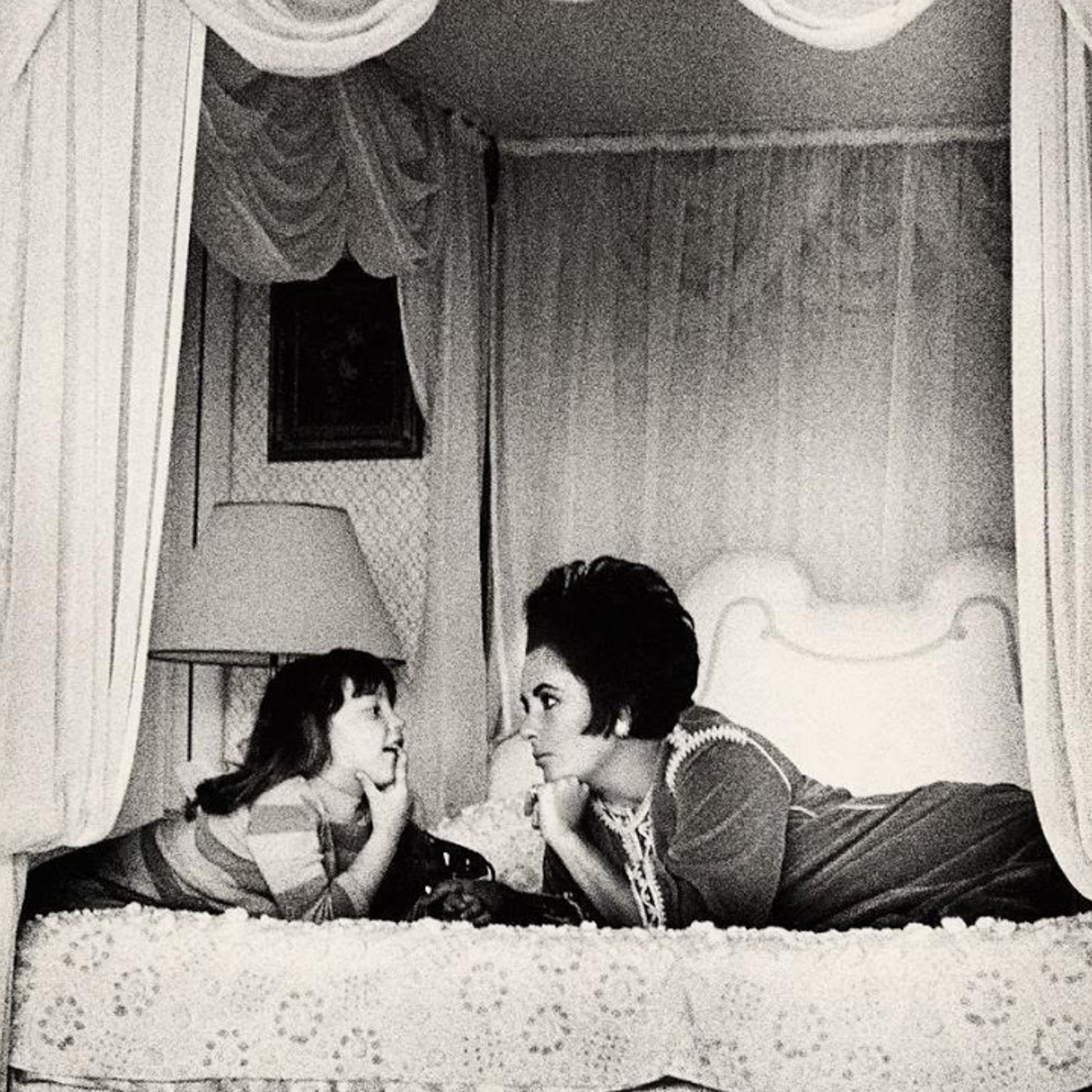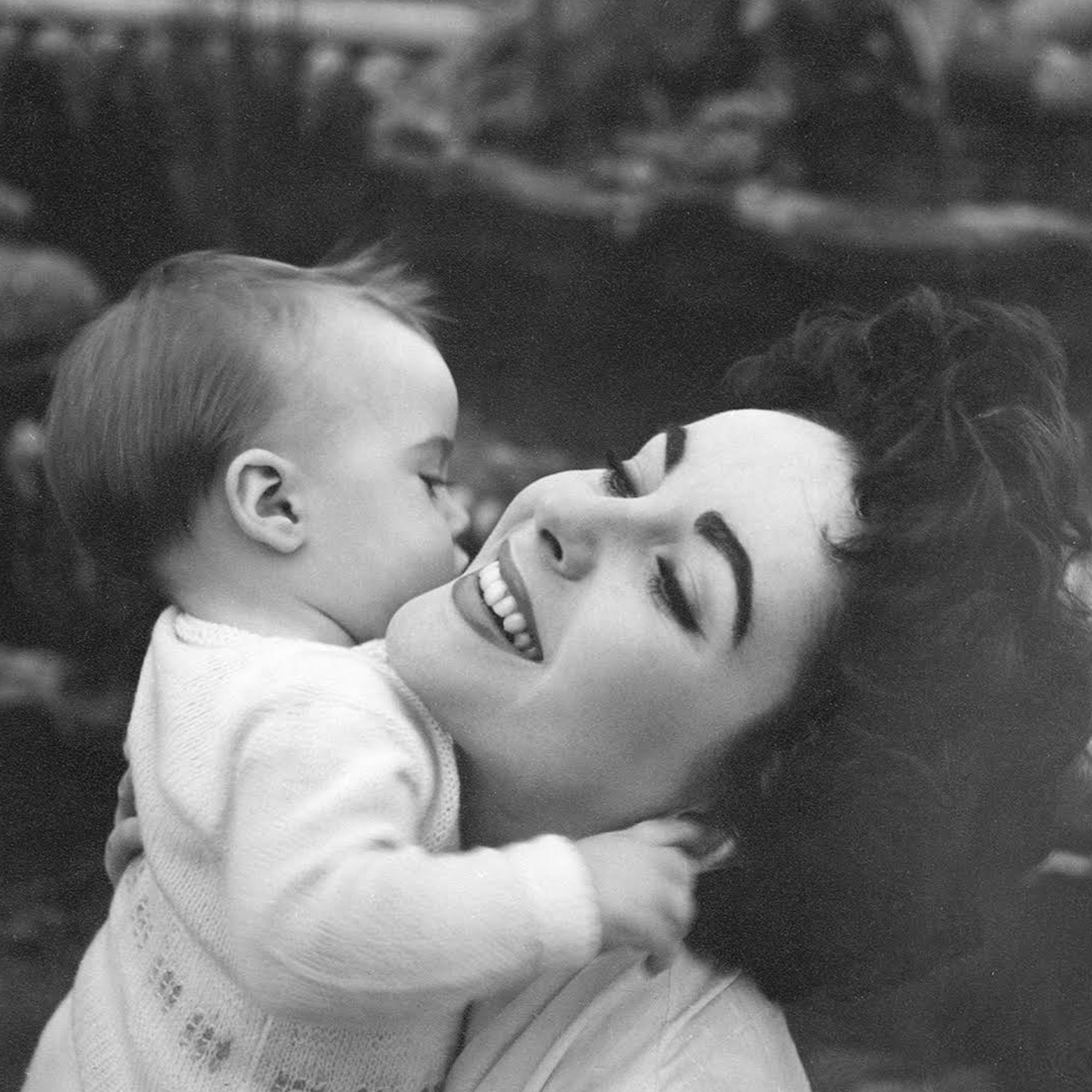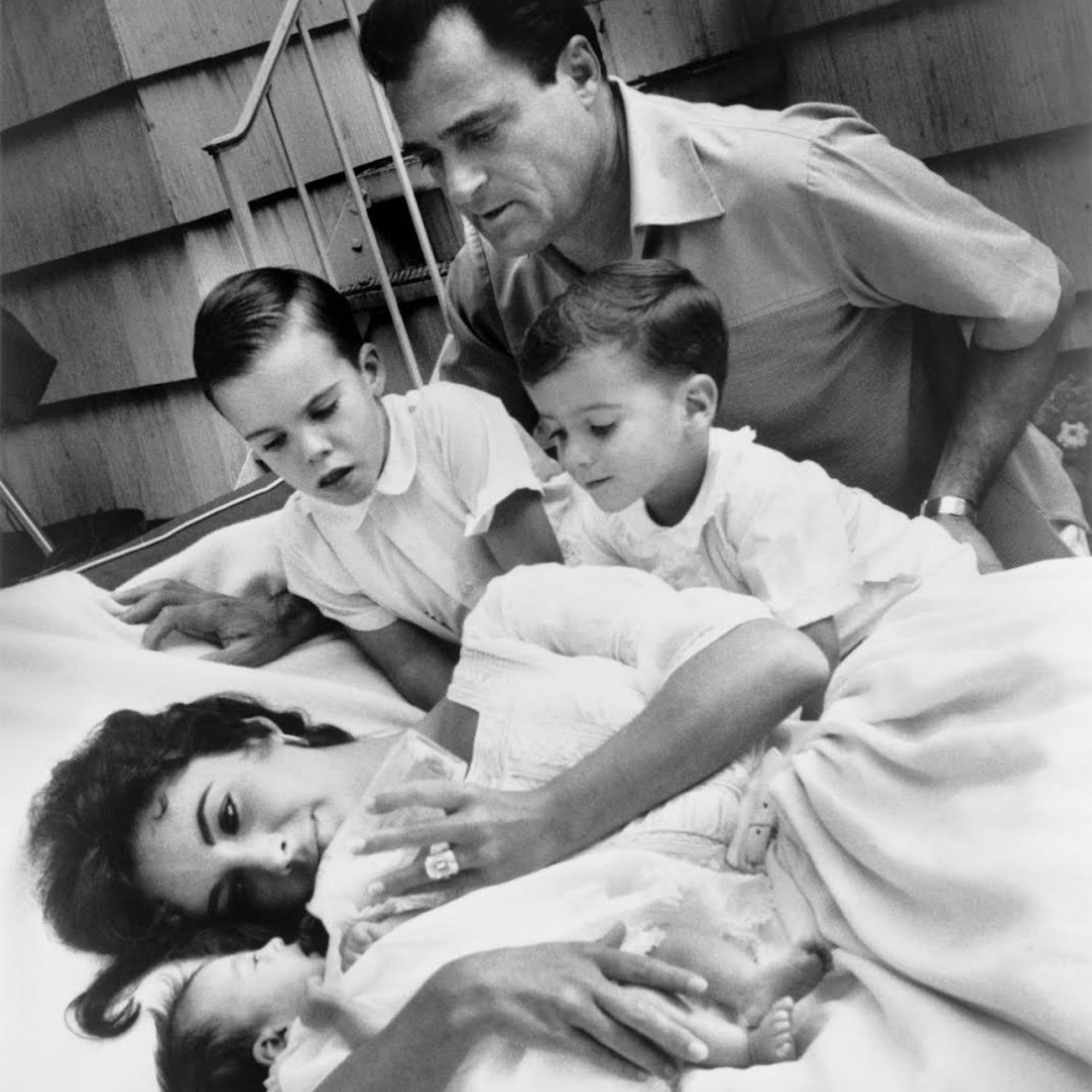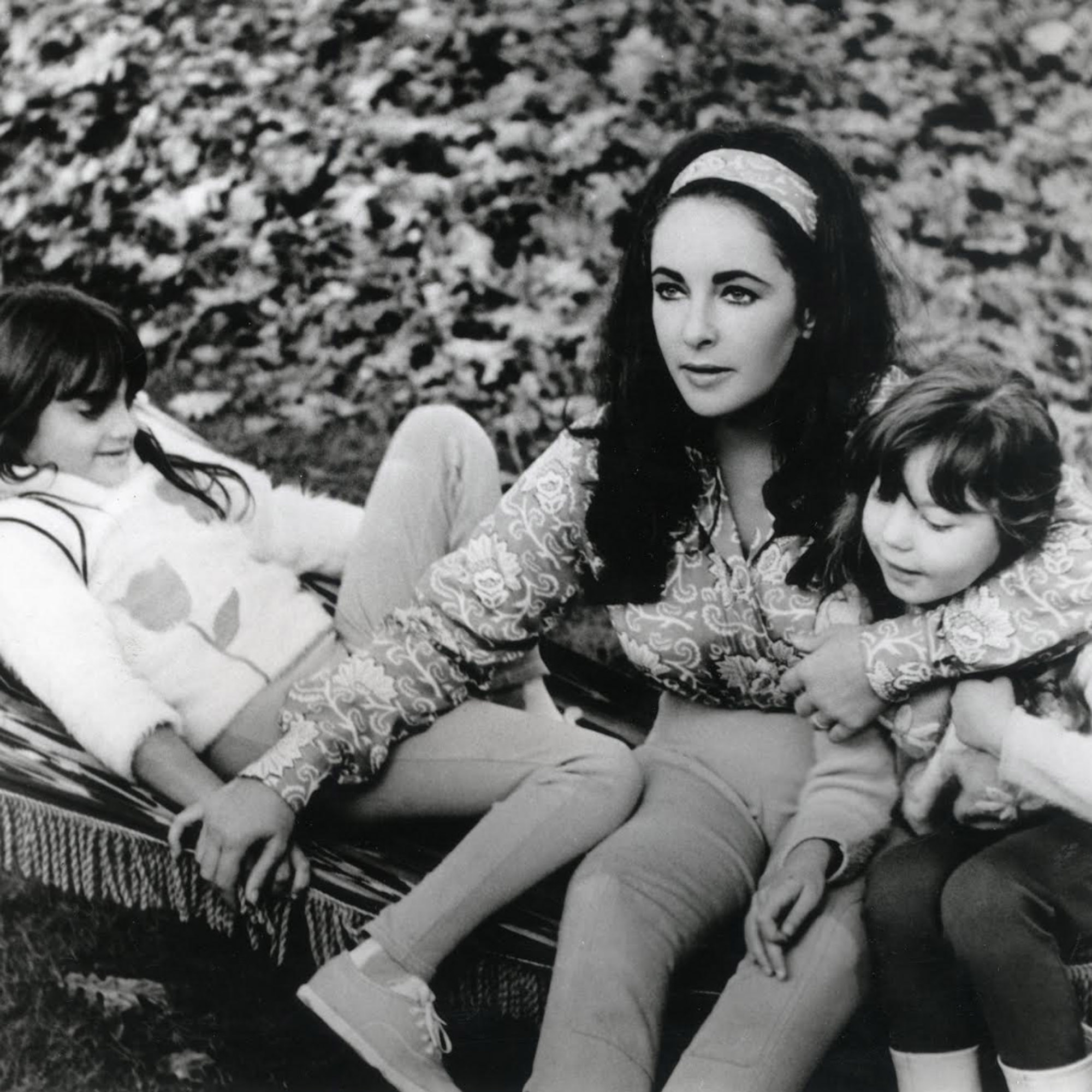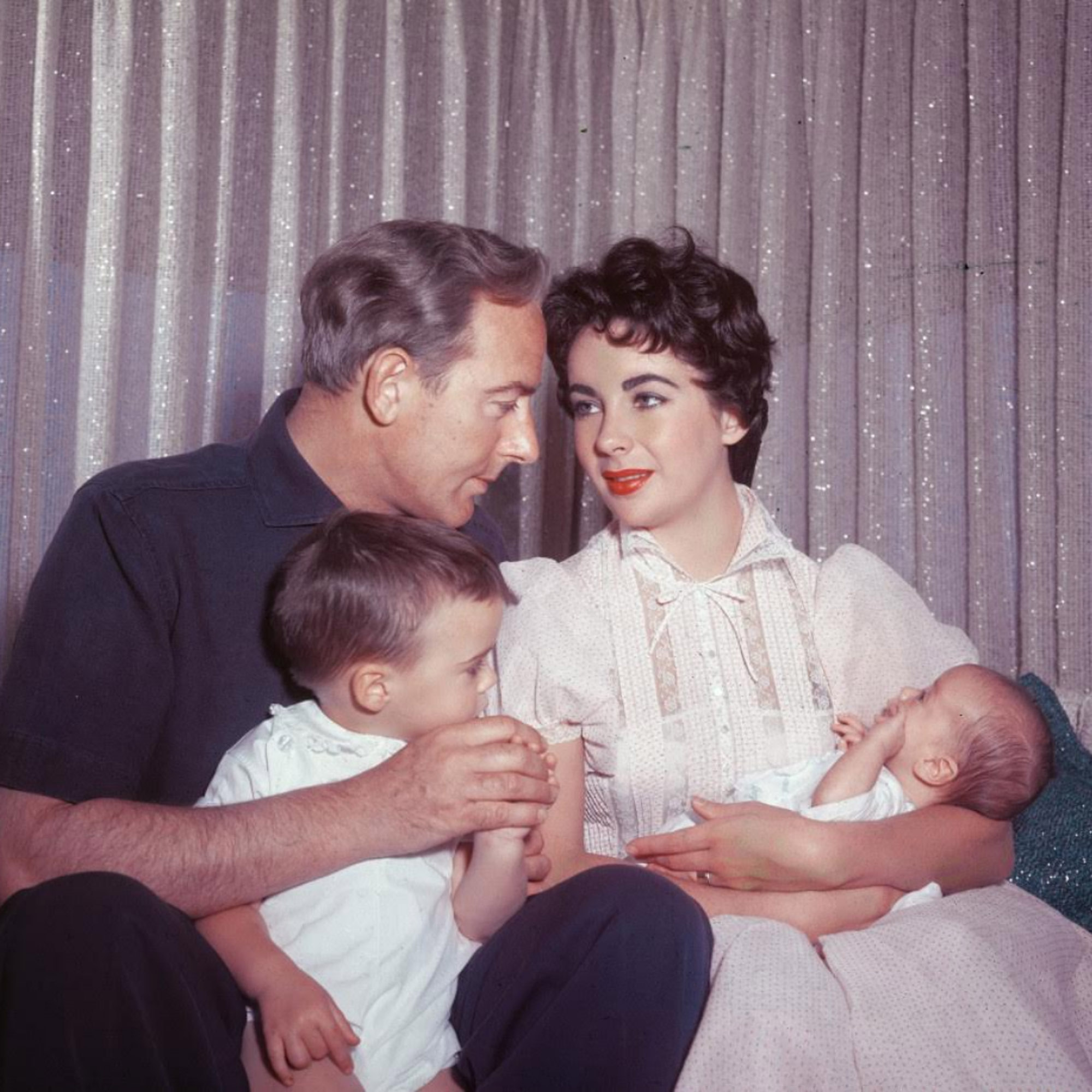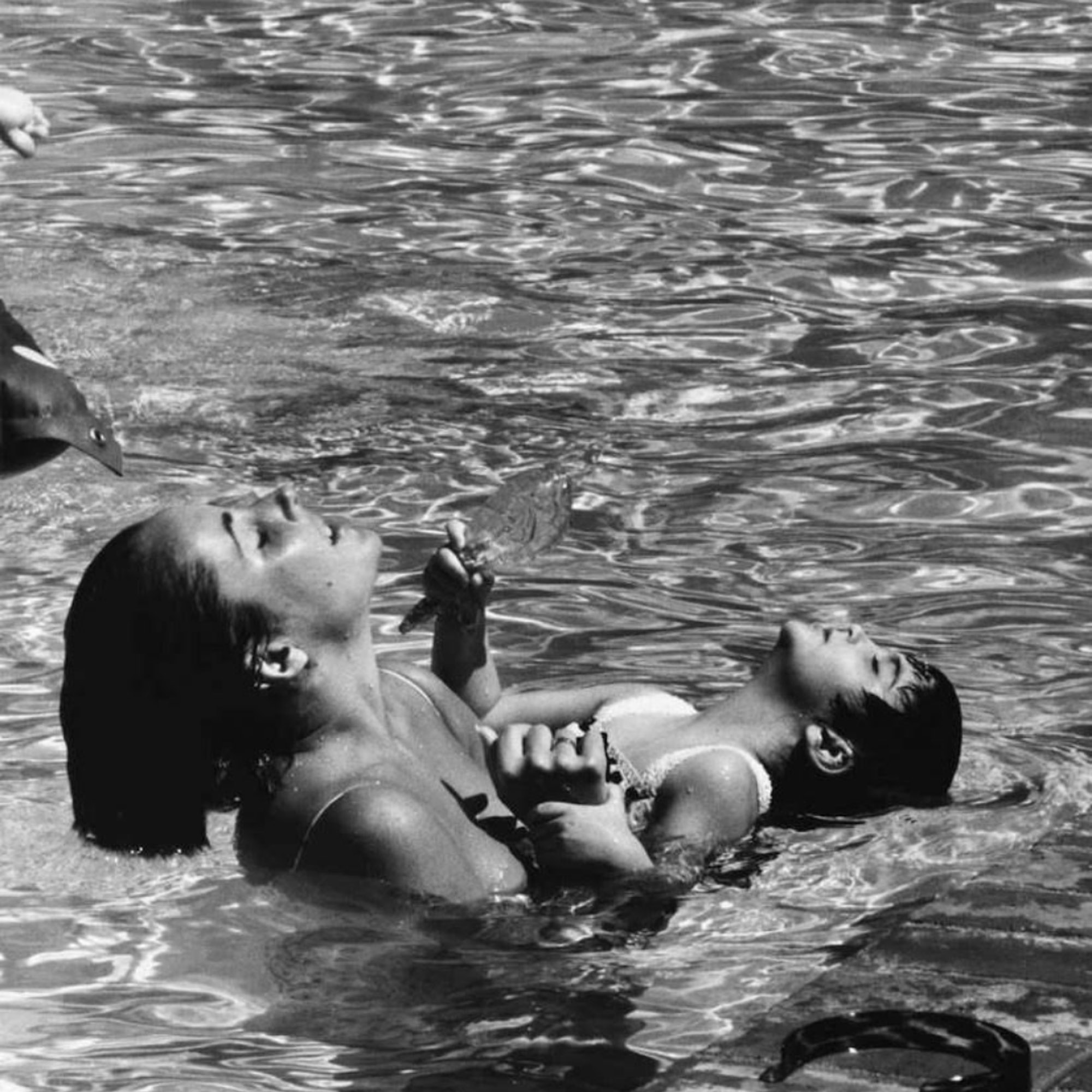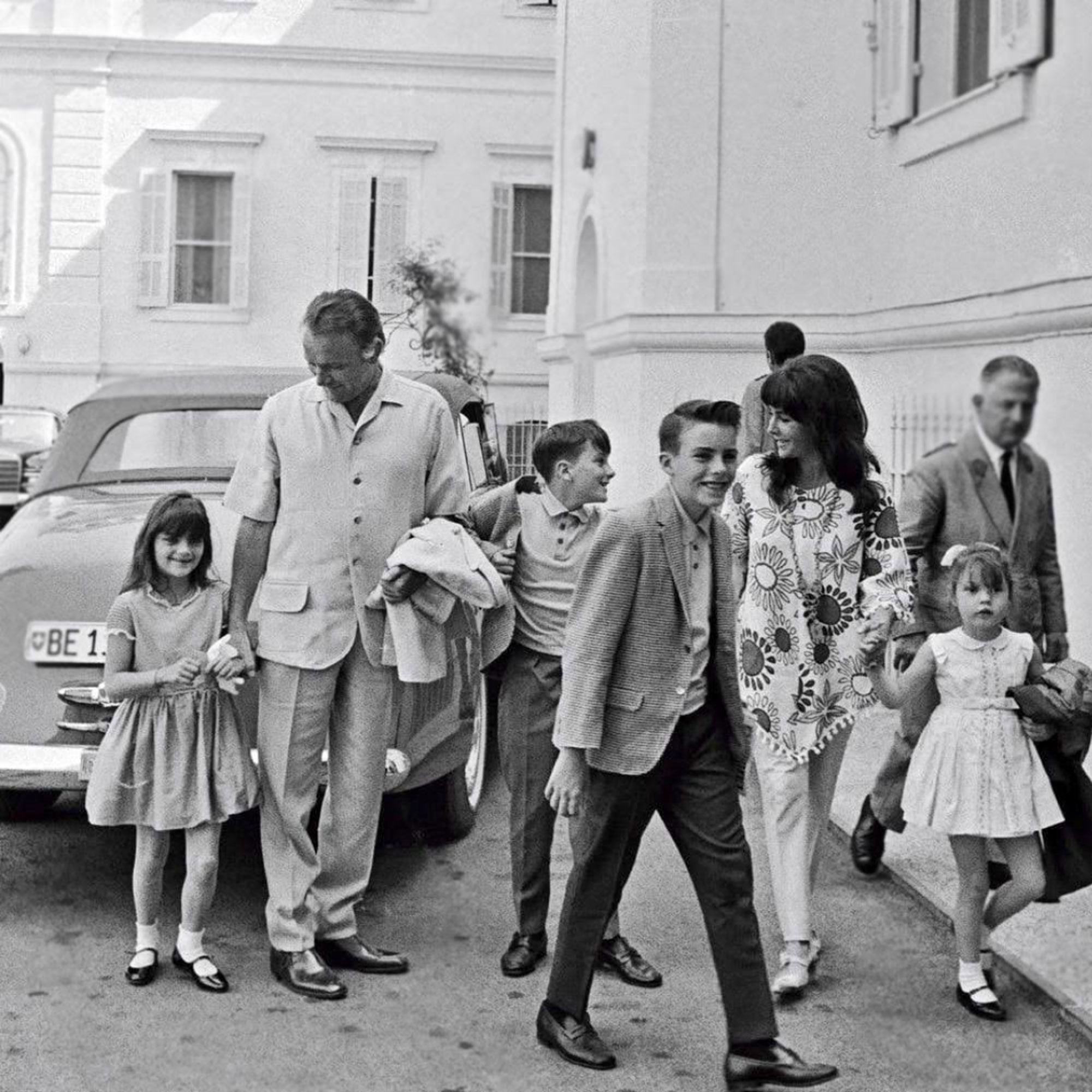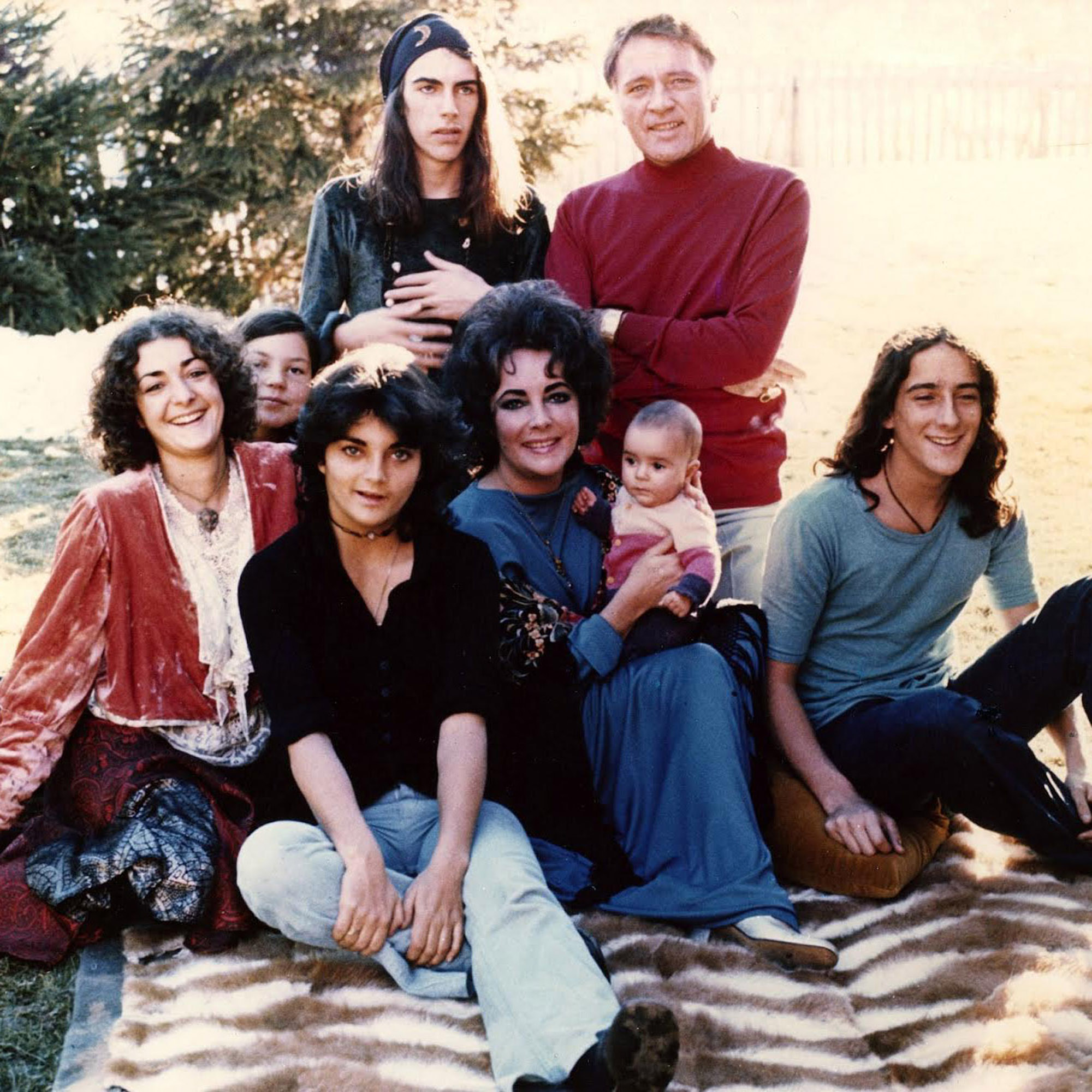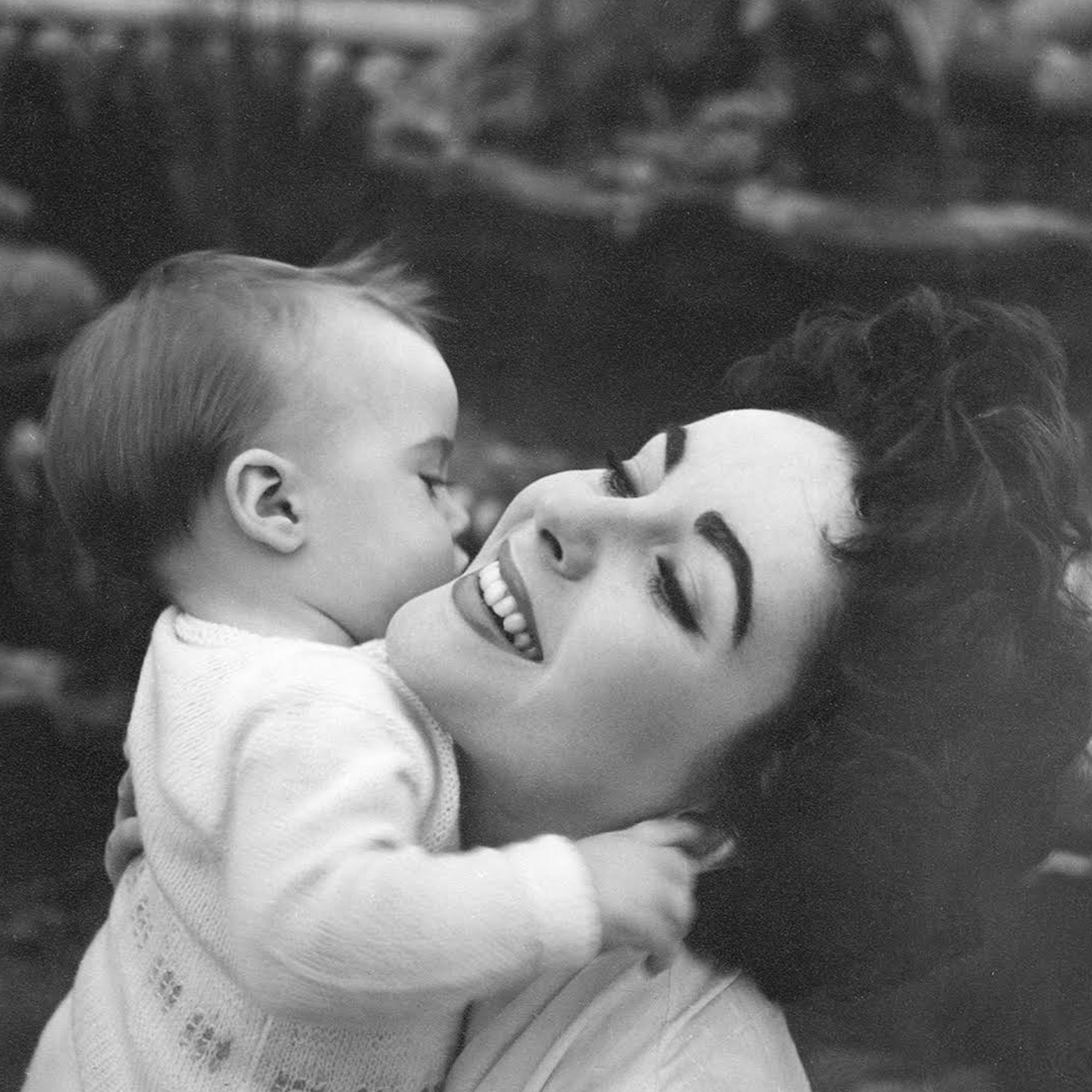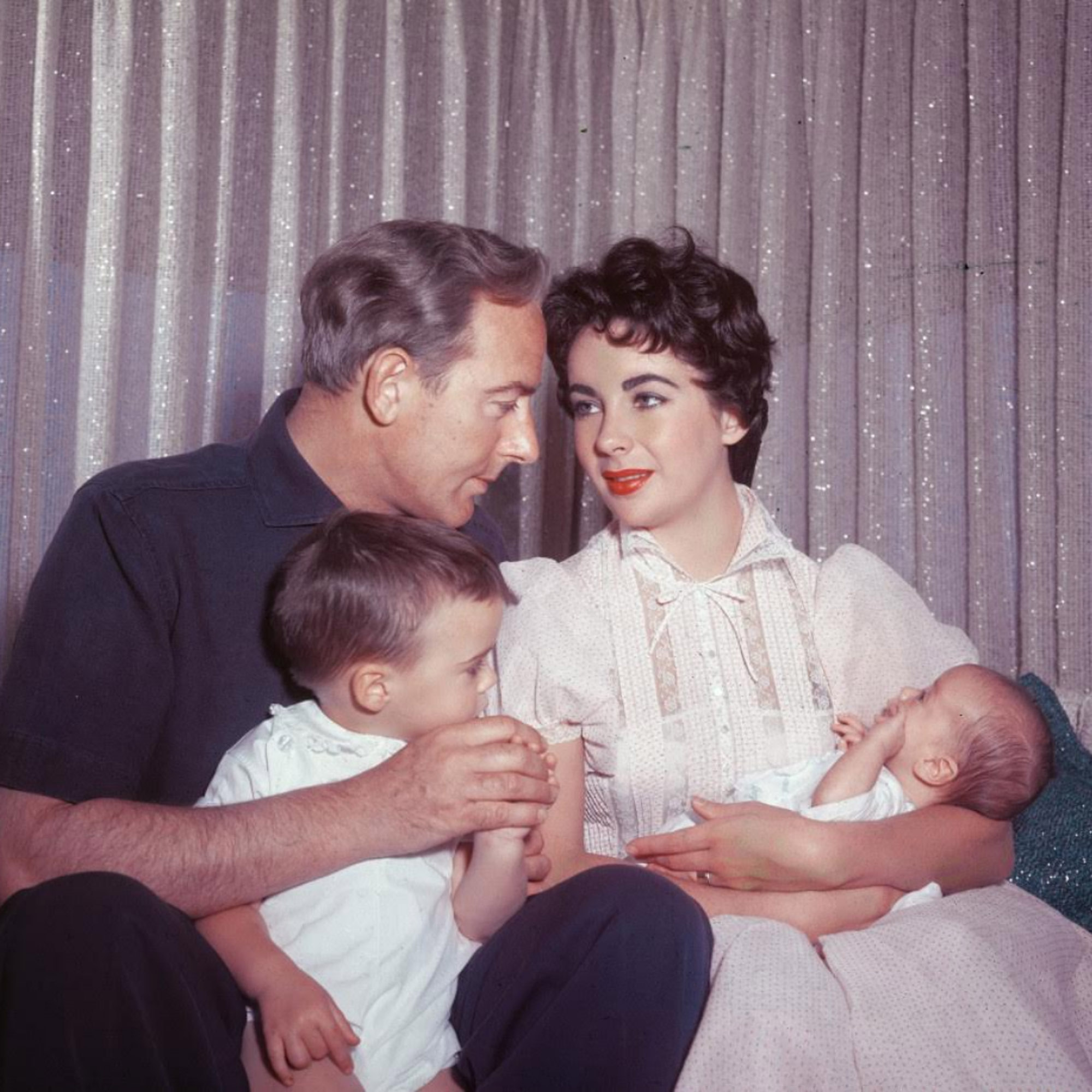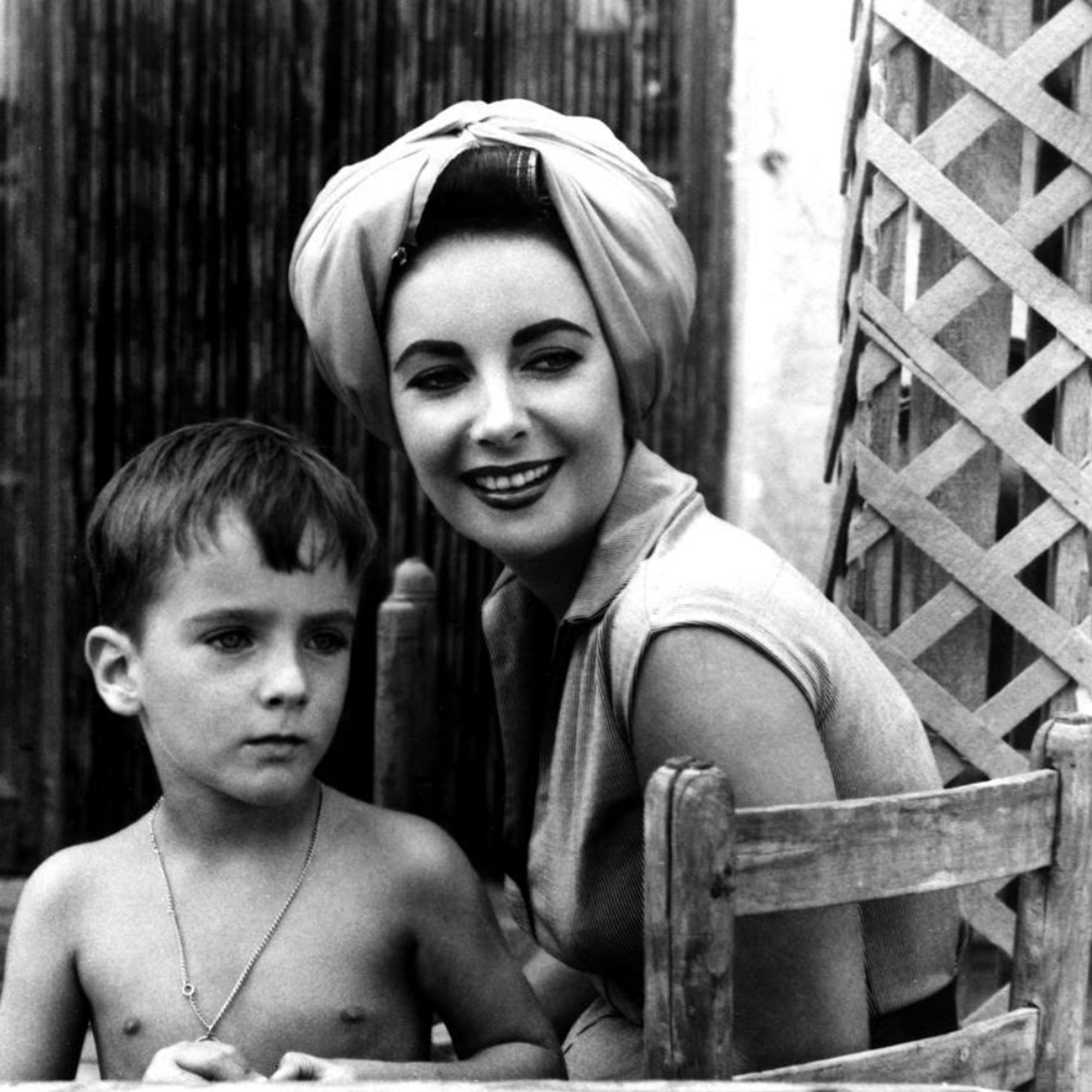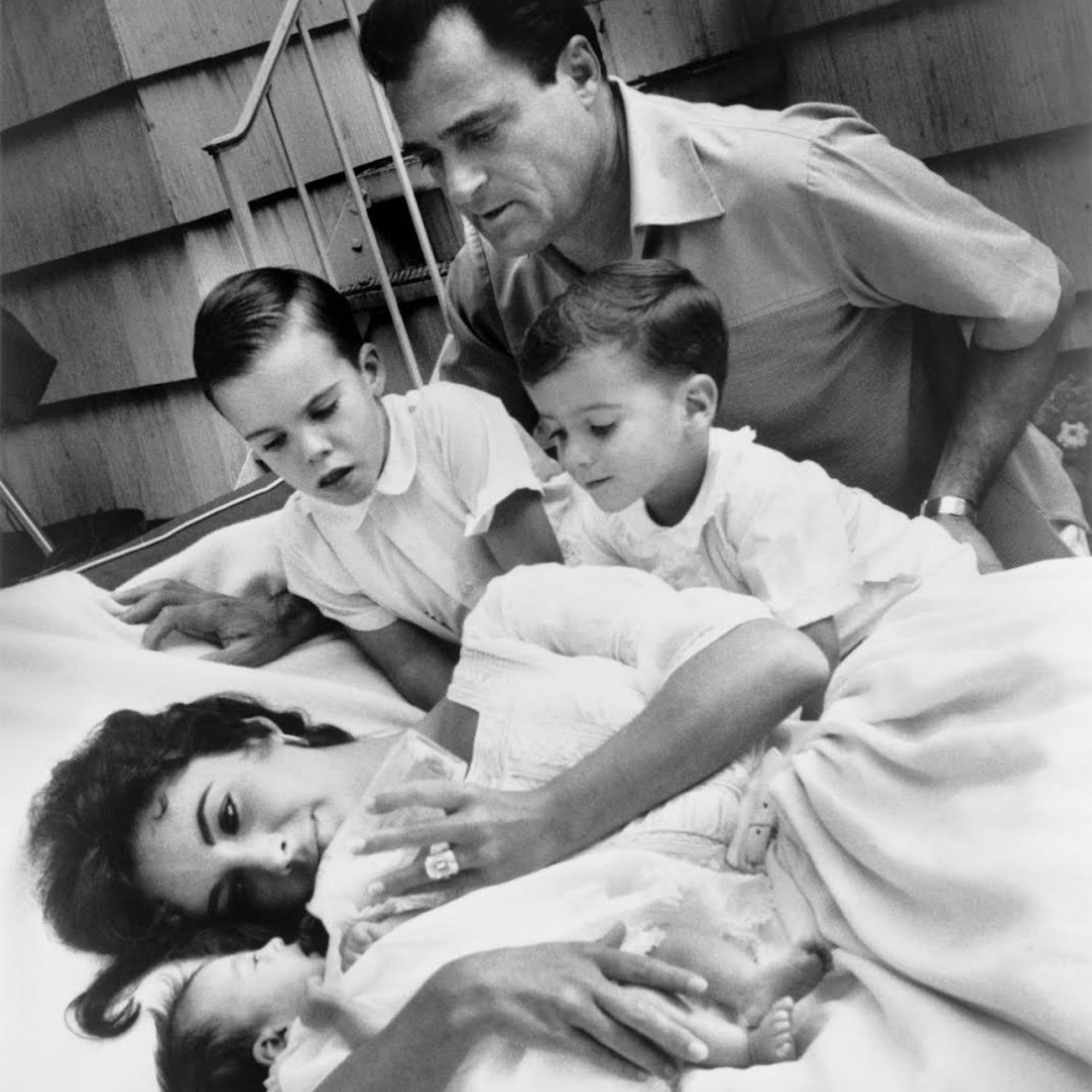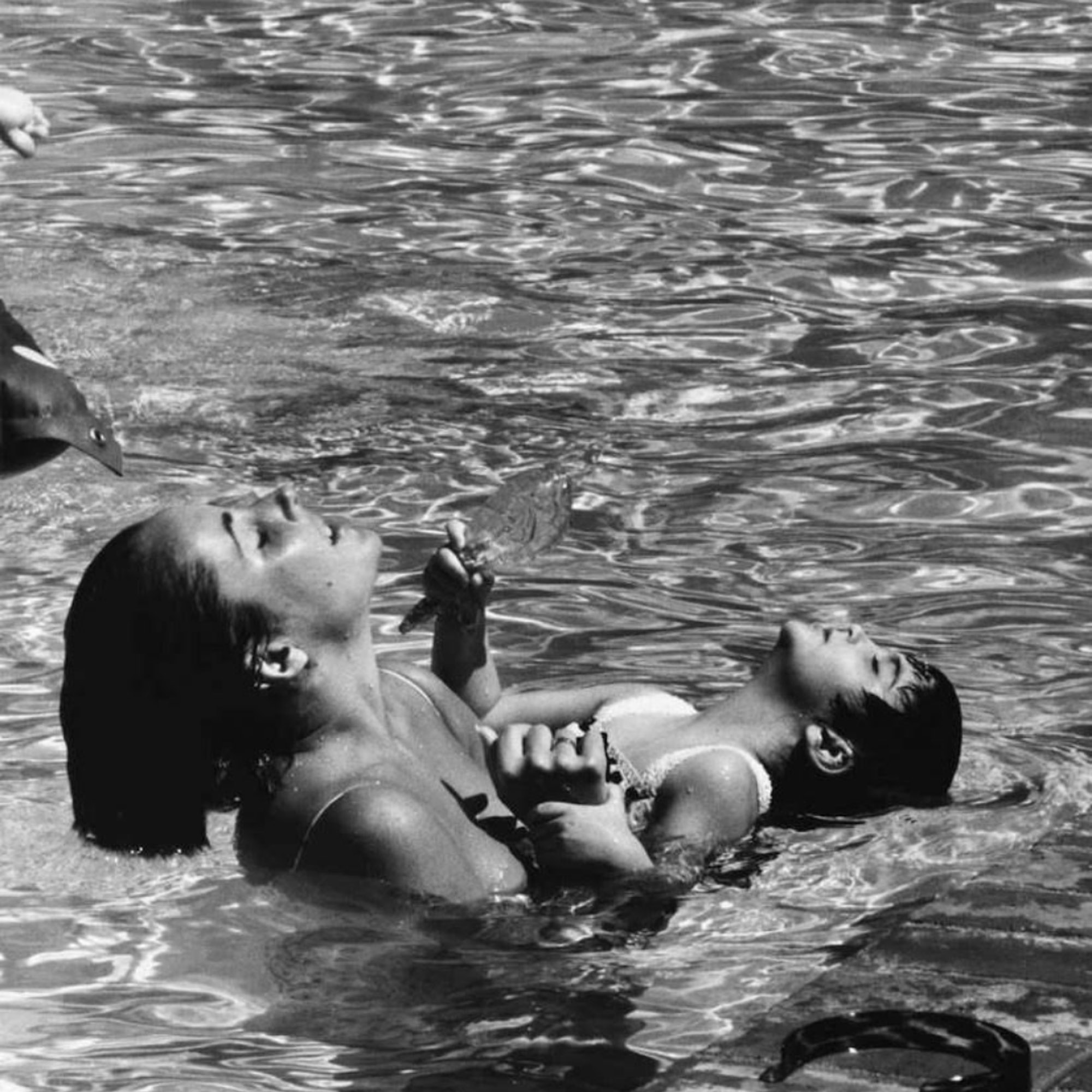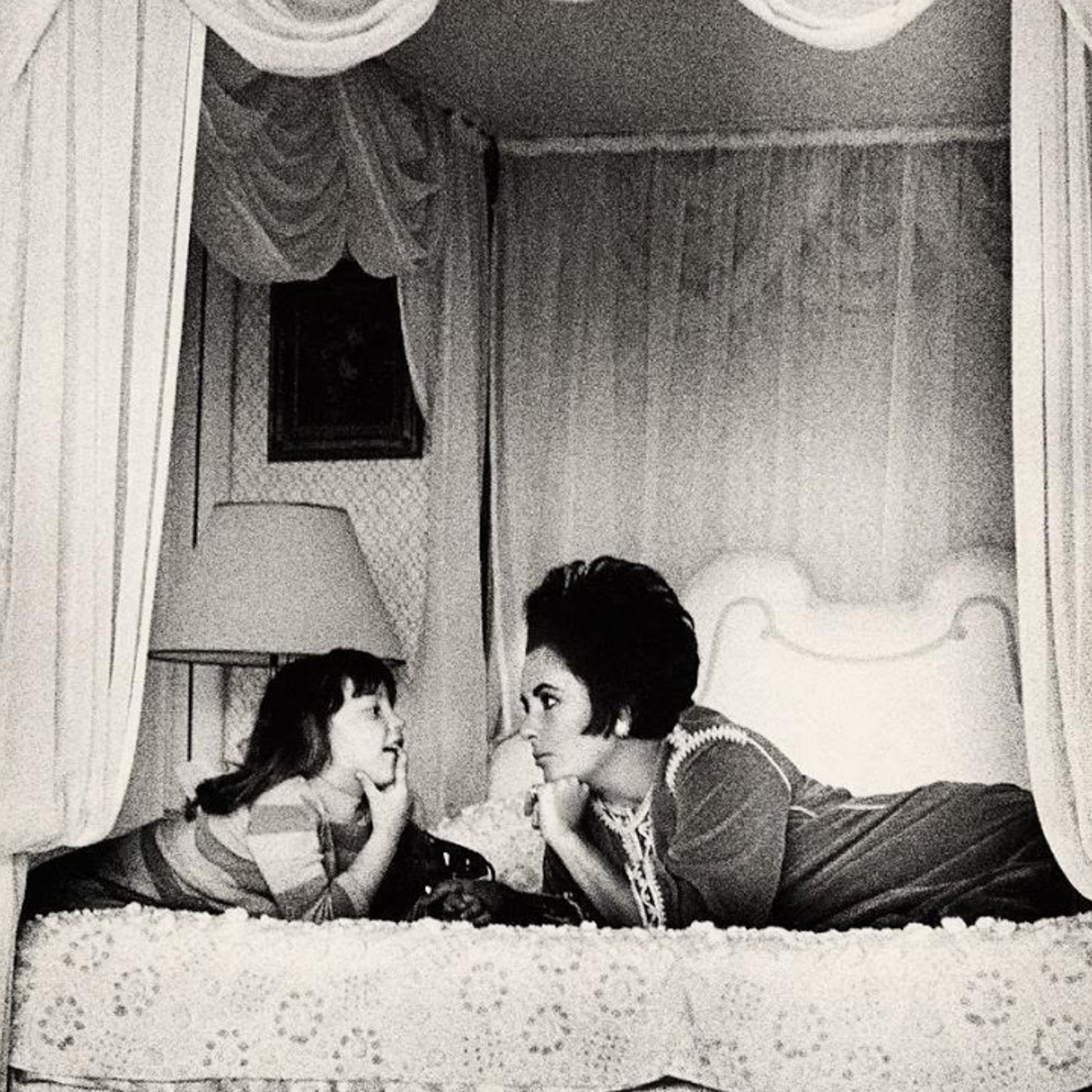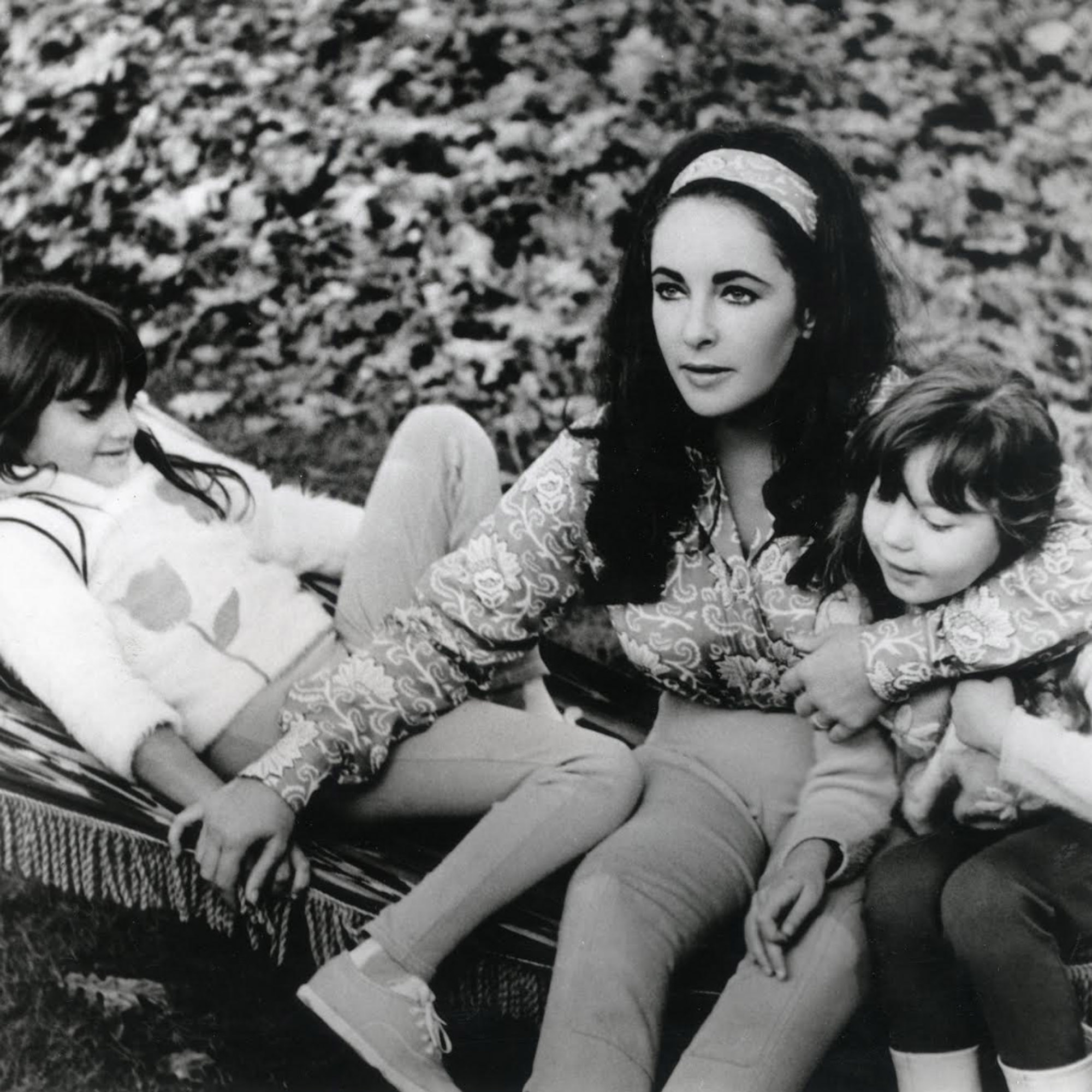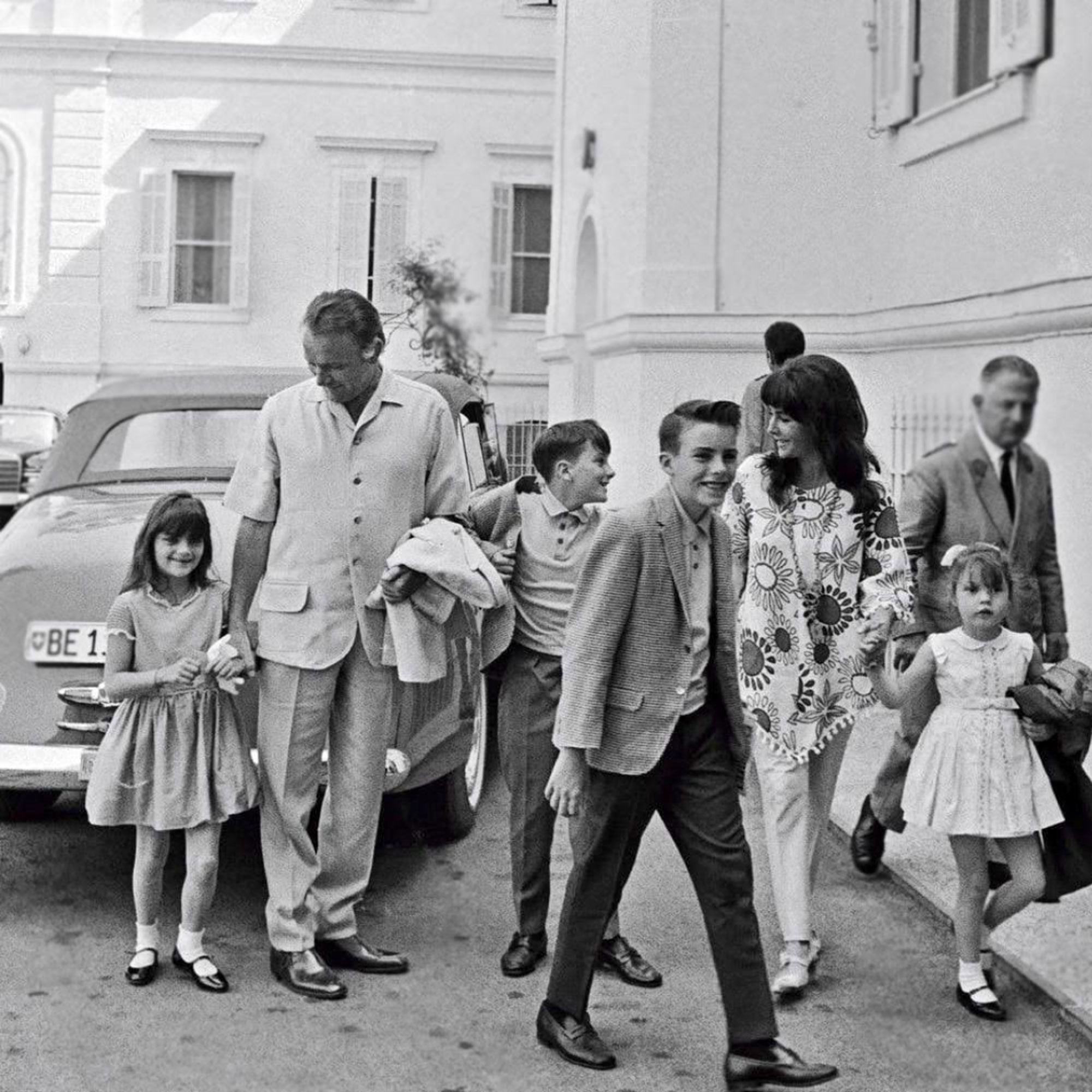 Sahra, @etaylorforever
"Elizabeth was truly an extraordinary woman. She became a widow at 26, suffered from pneumonia, a brain tumor, was pronounced dead four times, but she SURVIVED. Elizabeth lived life to the fullest, with great passion, humor, and love. Her remarkable body of work in film, her ongoing success as a businesswoman, and her brave and relentless advocacy in the battle against HIV/AIDS, all make us all greatly admire and respect her. I love her with all my heart.
The first photo is very special to me because Elizabeth visited my country, Iran in 1976. I love that she embraced our culture. Elizabeth hung some of the fabrics on a wall to create a campy Hollywood sultan set. The heart-shaped diamond Taj Mahal pendant—a gift husband Richard Burton—resting on her forehead. She is also in Iran in the Photo 3.
On Photo 2: I think Elizabeth was a wonderful mom. She made sure that she spent quality time with her family. 
On Photo 4: In my opinion, this is one of the best photos taken of the Burtons. People often say that The Burtons were like Martha and George in Virginia Woolf but that isn't true. Mutual love and respect was the foundation of their relationship.
On Photo 5: This was considered a monumental handshake that went on to save countless lives. Elizabeth's dedication to the fight against AIDS was motivated by her love and compassion for people and her undying advocacy for equal rights. 
On Photo 6: I can't help but feel emotional whenever I see this photo. Elizabeth was recently widowed. I truly admire her strength. She looked so grief stricken, so sad, and yet so contained."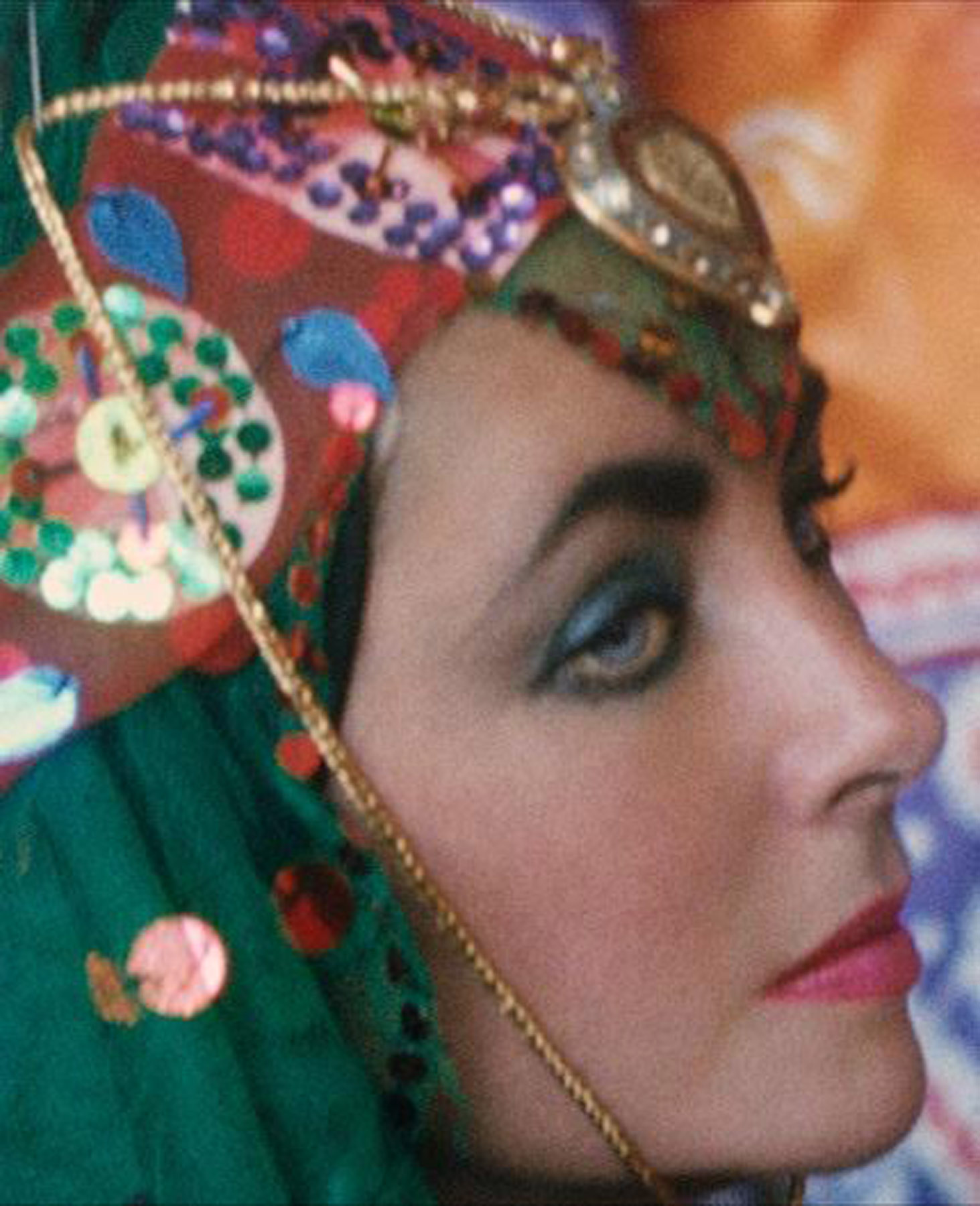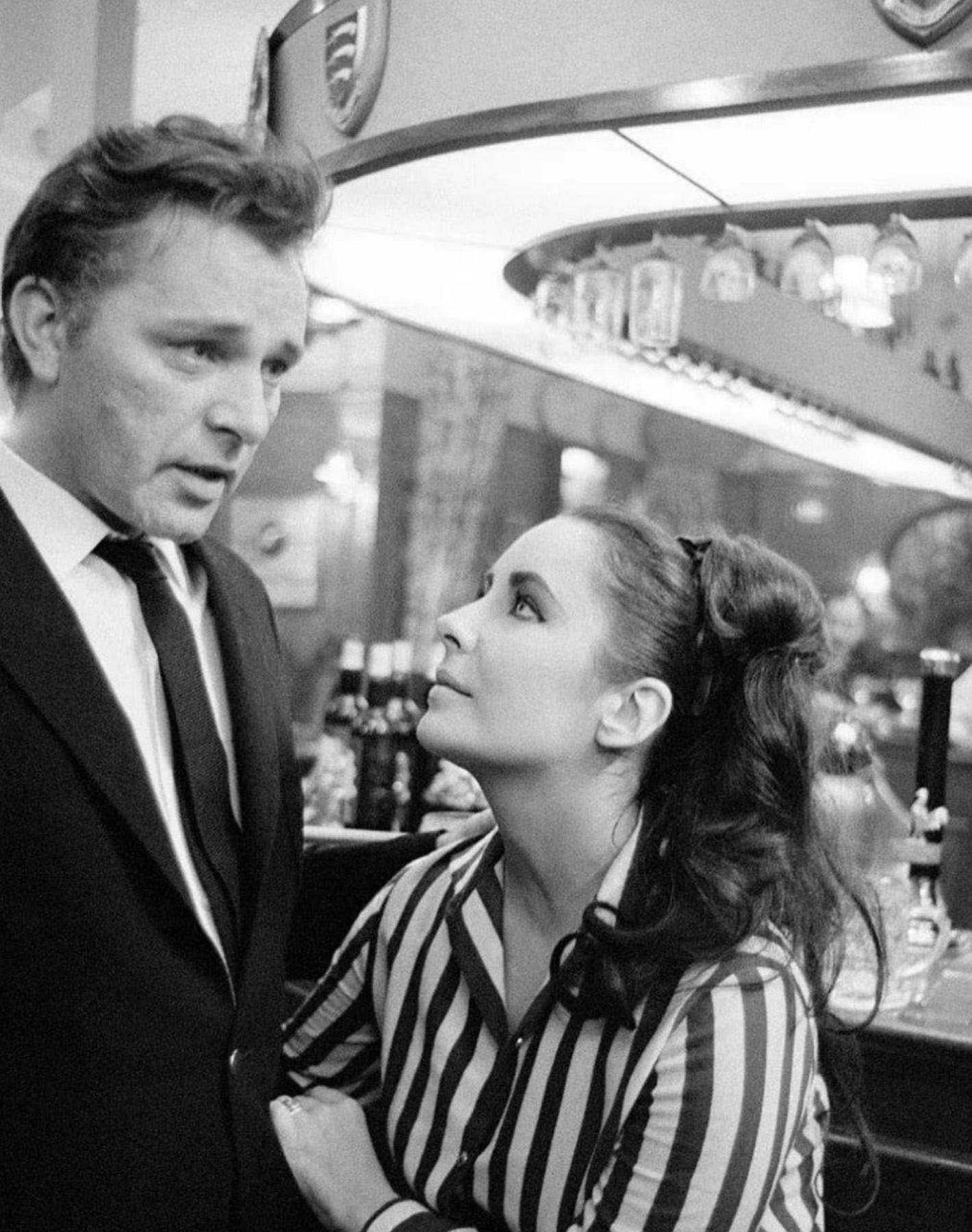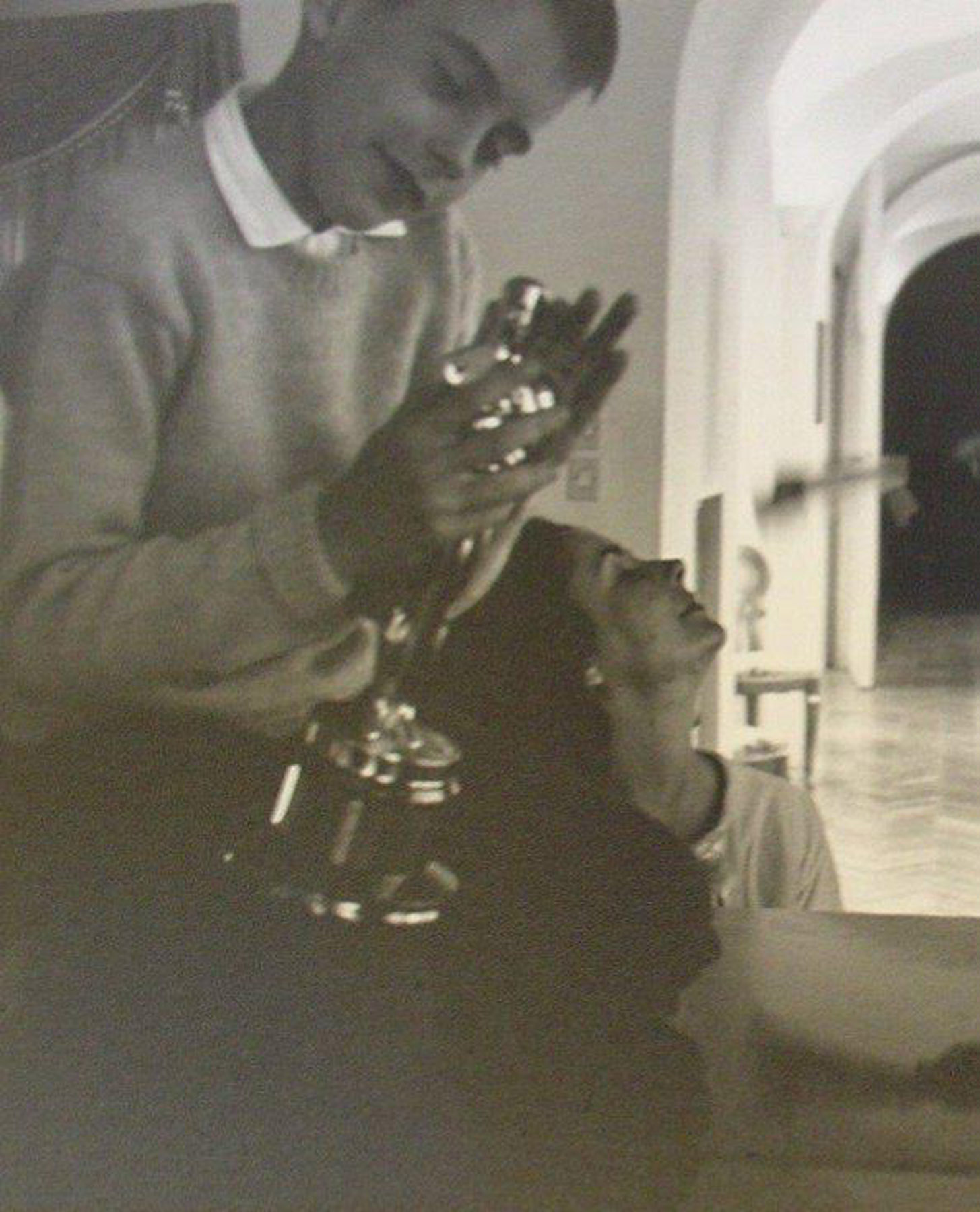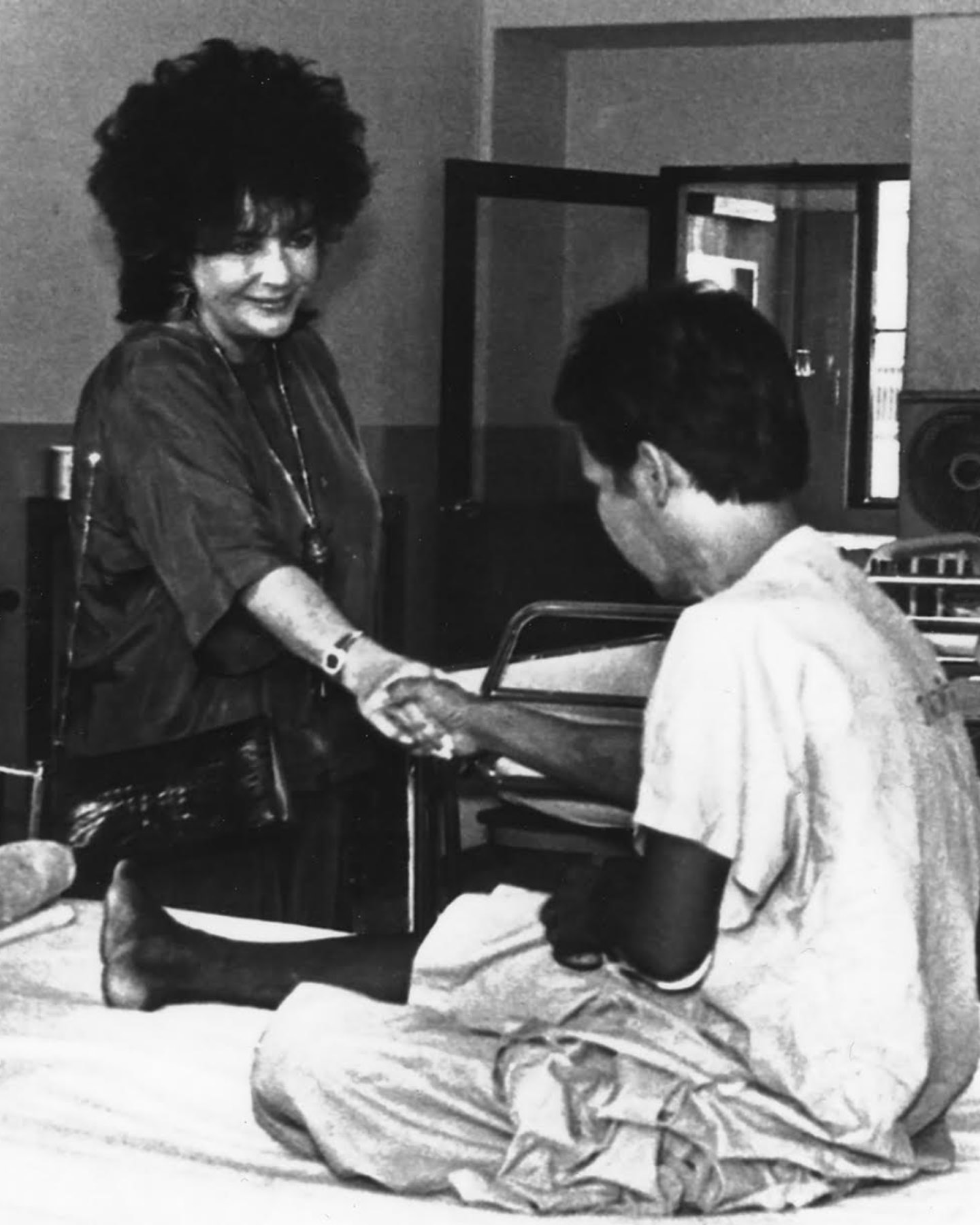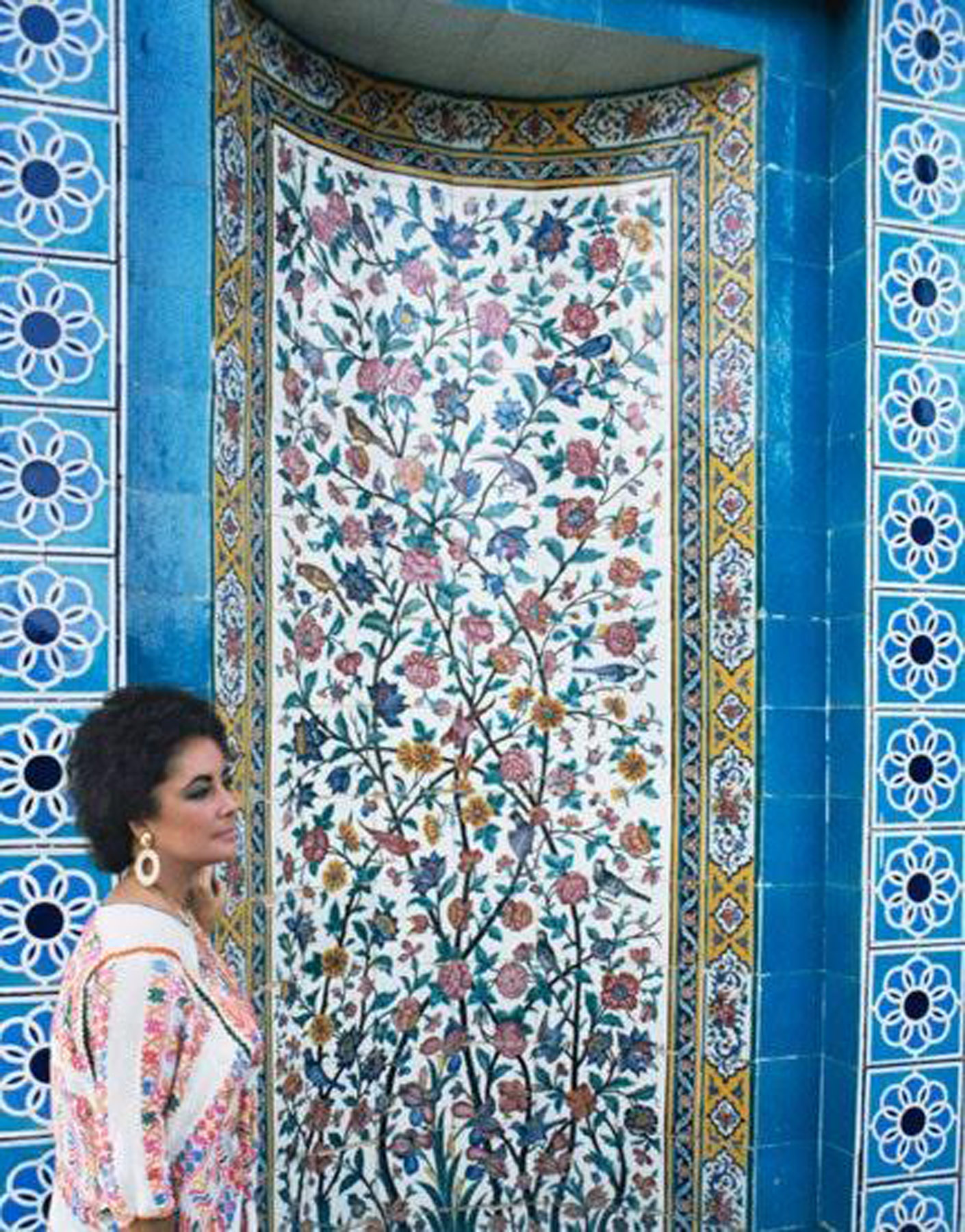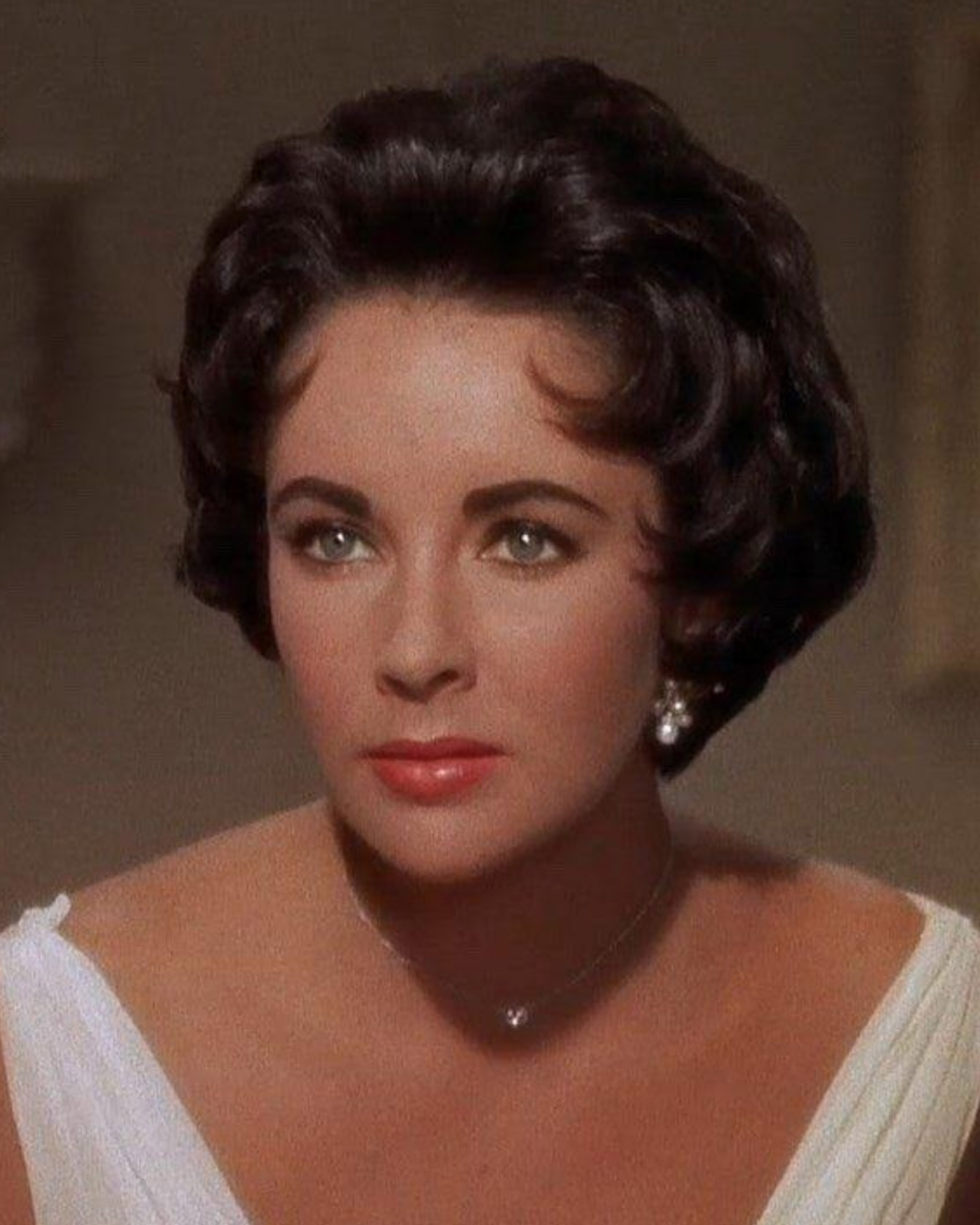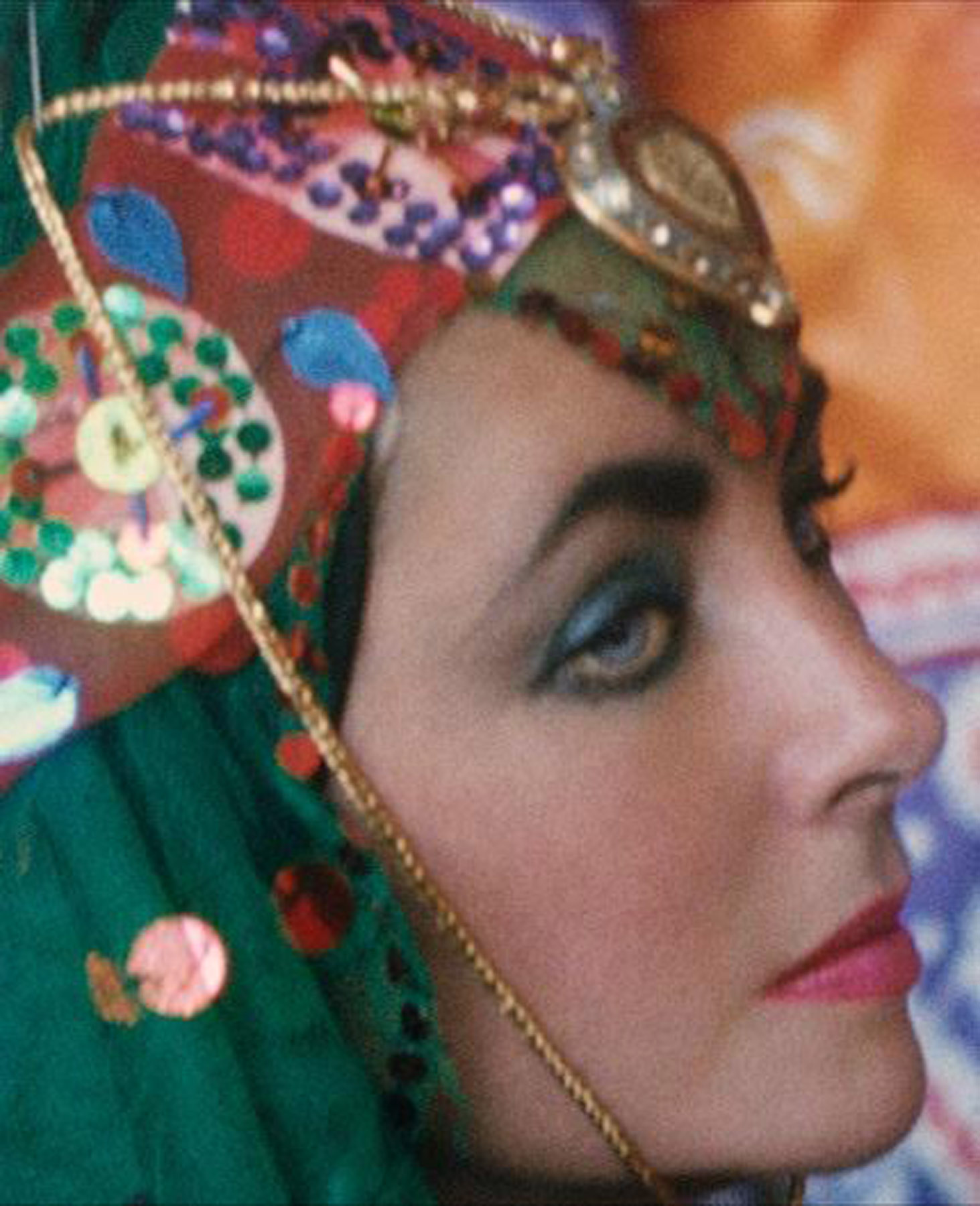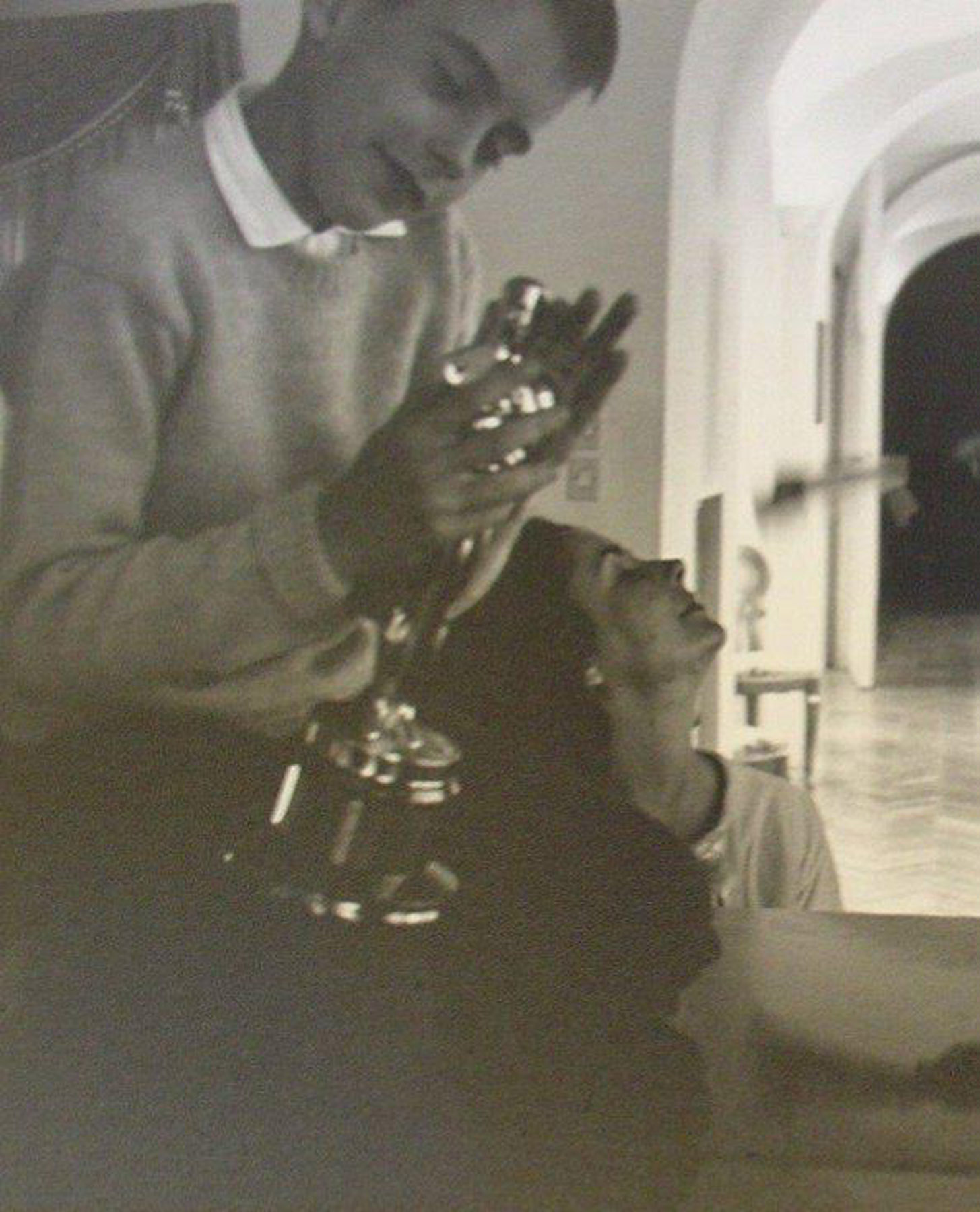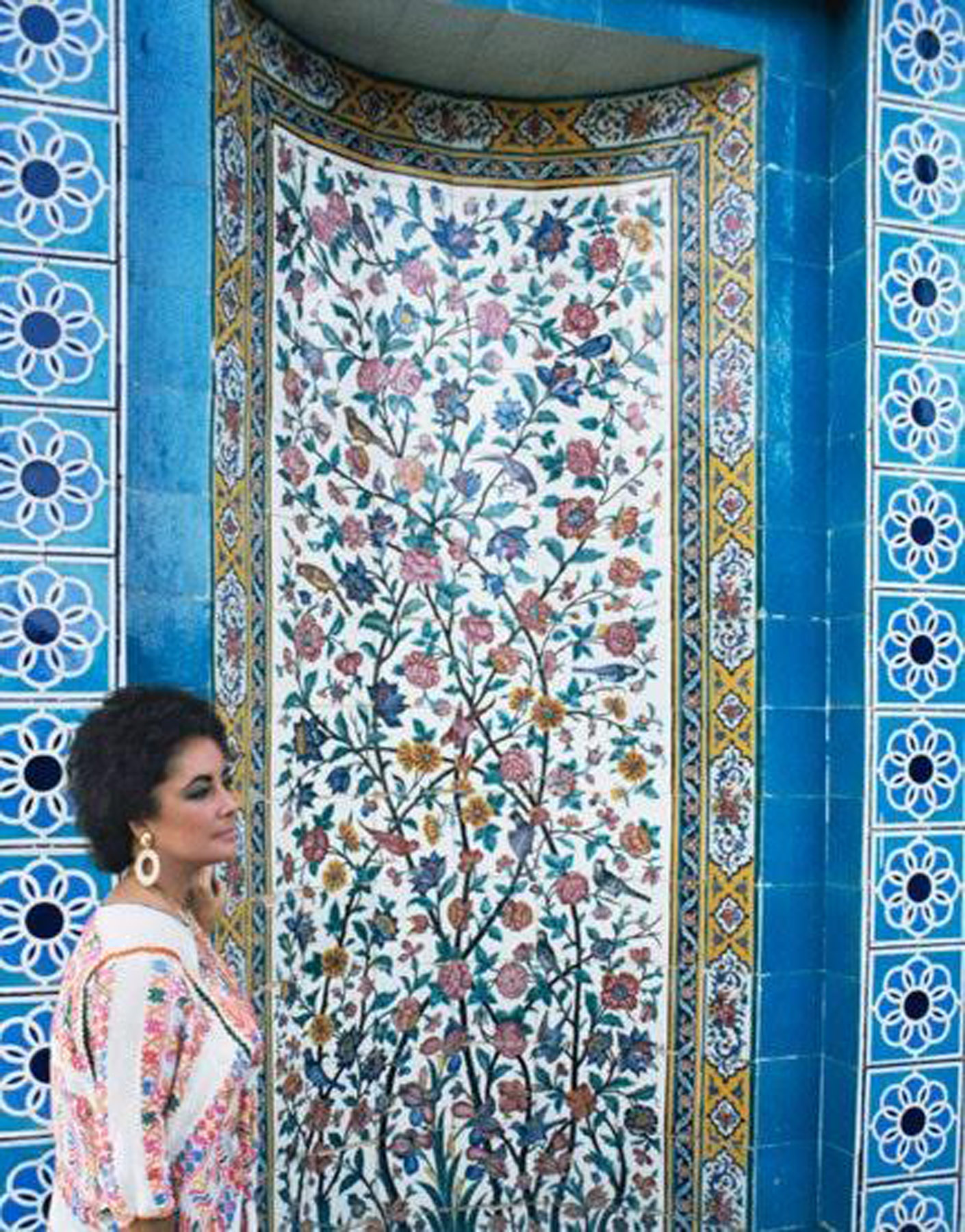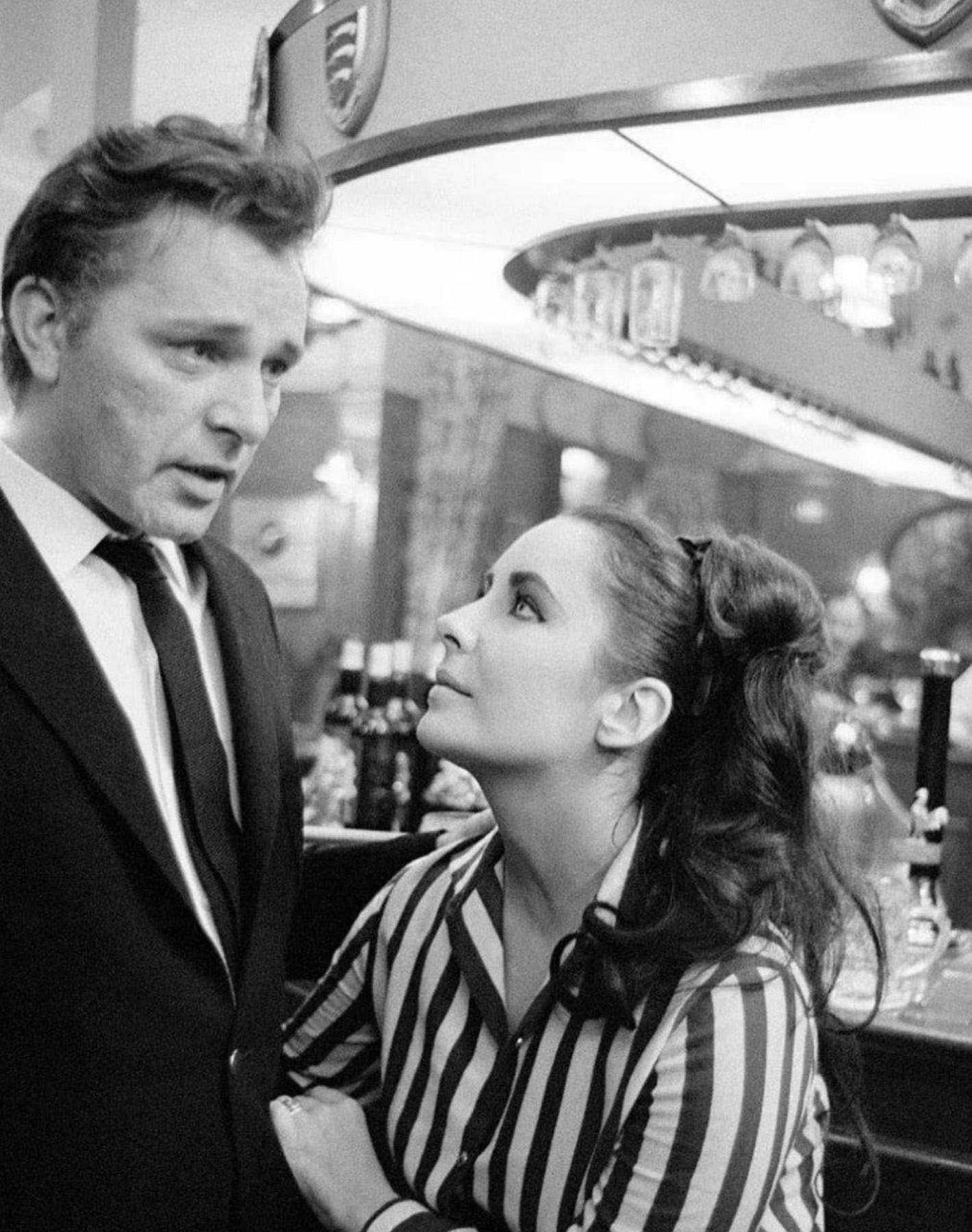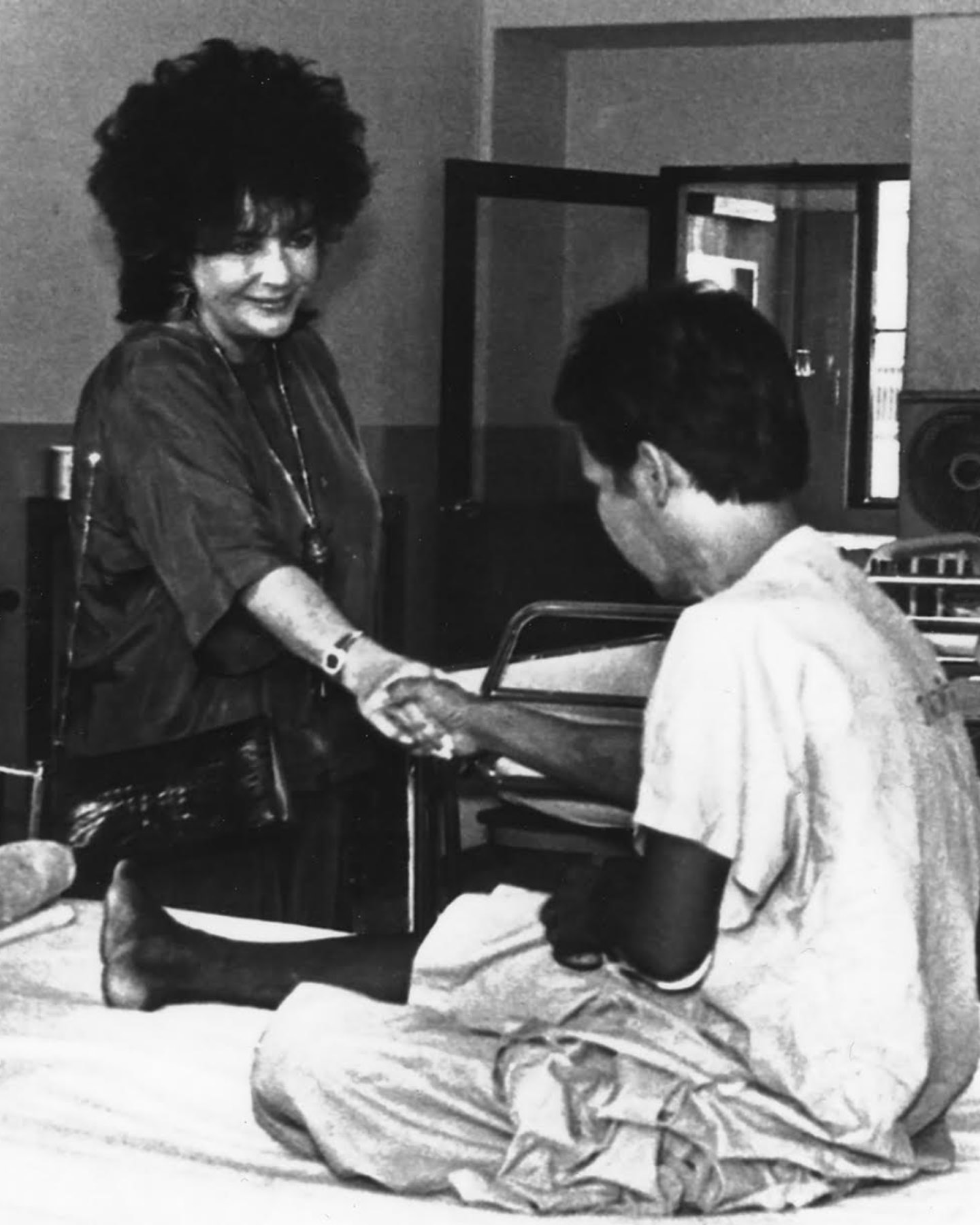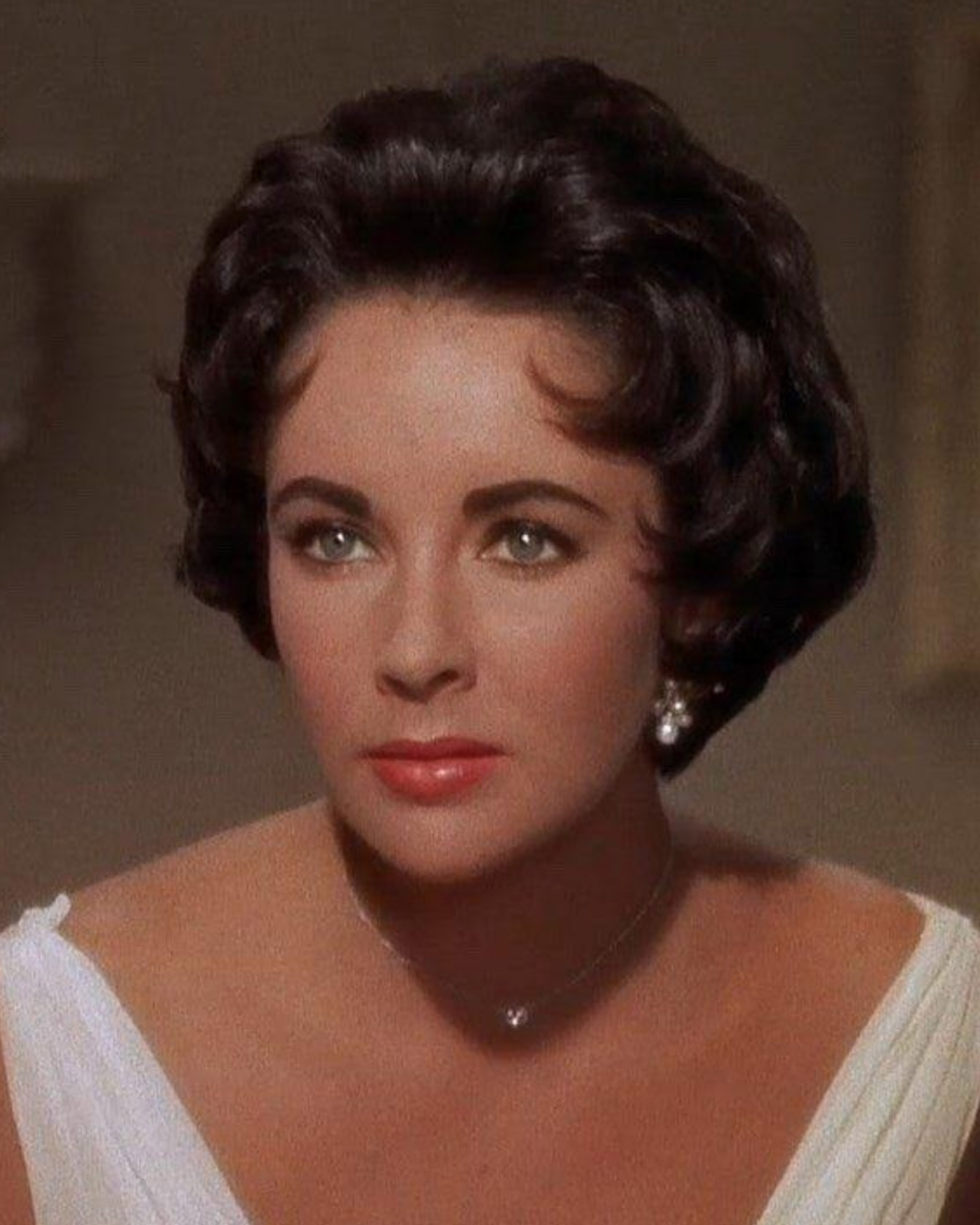 Stephanie, @elizabethtaylorchronicles
"These selected photos capture the highlights and essence of Elizabeth Taylor's life and who she was. Elizabeth Taylor was not just a pretty face or a glamorous movie star. To me, she is so much more than that. Elizabeth was a mother, humanitarian, influencer and activist for AIDS research during a time when such issues were not openly discussed. This is a testament to the type of woman Elizabeth was. She was ahead of her time and always fought for social justice and what she believed in. She accepted herself, flaws and all, and never succumbed to any negative criticism generated by the media. She was spiritual, believed in God and always had a strong sense of her own identity. These qualities helped her to successfully transition from child to adult film star effortlessly. Through all the trials and tribulations of her life, Elizabeth lived with integrity, honesty and compassion. Elizabeth is an example to women of all ages that they too can live with the self acceptance and confidence to achieve all the things they want in life. I hope these selected photos showcase to viewers how much she loved and lived life to the fullest."