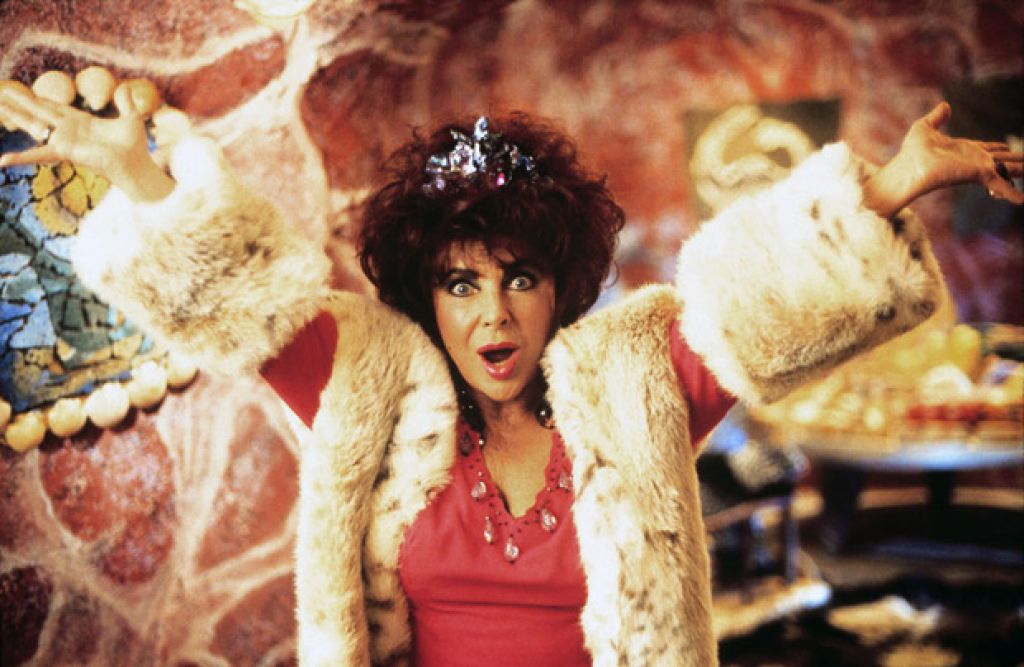 Elizabeth Taylor Raises Money for ETAF with Her Role in The Flintstones
Elizabeth Taylor's cameo as Pearl Slaghoople in the 1994 live-action film The Flintstones raised just over $330,000 for The Elizabeth Taylor AIDS Foundation (ETAF) and acted as an intersection for her acting and humanitarianism to meet. Elizabeth smoothly transitioned from actress to businesswoman and activist, making the latter her life's work. Partnered by Universal, Planet Hollywood, and Turner Broadcasting, she agreed to her last big screen performance as long as the NYC and D.C. premieres were held as benefits for ETAF. Elizabeth's 50-year tenure in the industry catapulted her into a space where her knowledge of performance and larger-than-life stardom could serve a greater cause. 
Her five-day run as Fred Flintstone's mother-in-law was a lively affair for everyone involved – Elizabeth never lost her zest for life and navigated the set like the pro she was. She made final touches to her own makeup, received daily gag gifts from the crew, and made light of stressful situations, once stepping over a fallen light that landed right in front of her which she responded to with a calm, "Carry on." 
Academy Award-winning and Emmy and Tony-nominated Producer Bruce Cohen compared the moviemaking process to a vacation – "And with Elizabeth Taylor!" Once filming concluded, Bruce's support of The Elizabeth Taylor AIDS Foundation didn't stop but gained further momentum. Today, he is a champion for ETAF's HIV Is Not A Crime program. He recently wrote an op-ed titled, "Working Together to End the HIV Epidemic in Virginia," an initiative that speaks to his Northern Virginia roots.

Elizabeth used her role in The Flintstones and every on-screen appearance that followed, as an opportunity to support people living with HIV and AIDS by donating her compensation to ETAF. We remember her final big screen appearance as a testament to her generous and indomitable spirit that propels House of Taylor and The Elizabeth Taylor AIDS Foundation to this day.