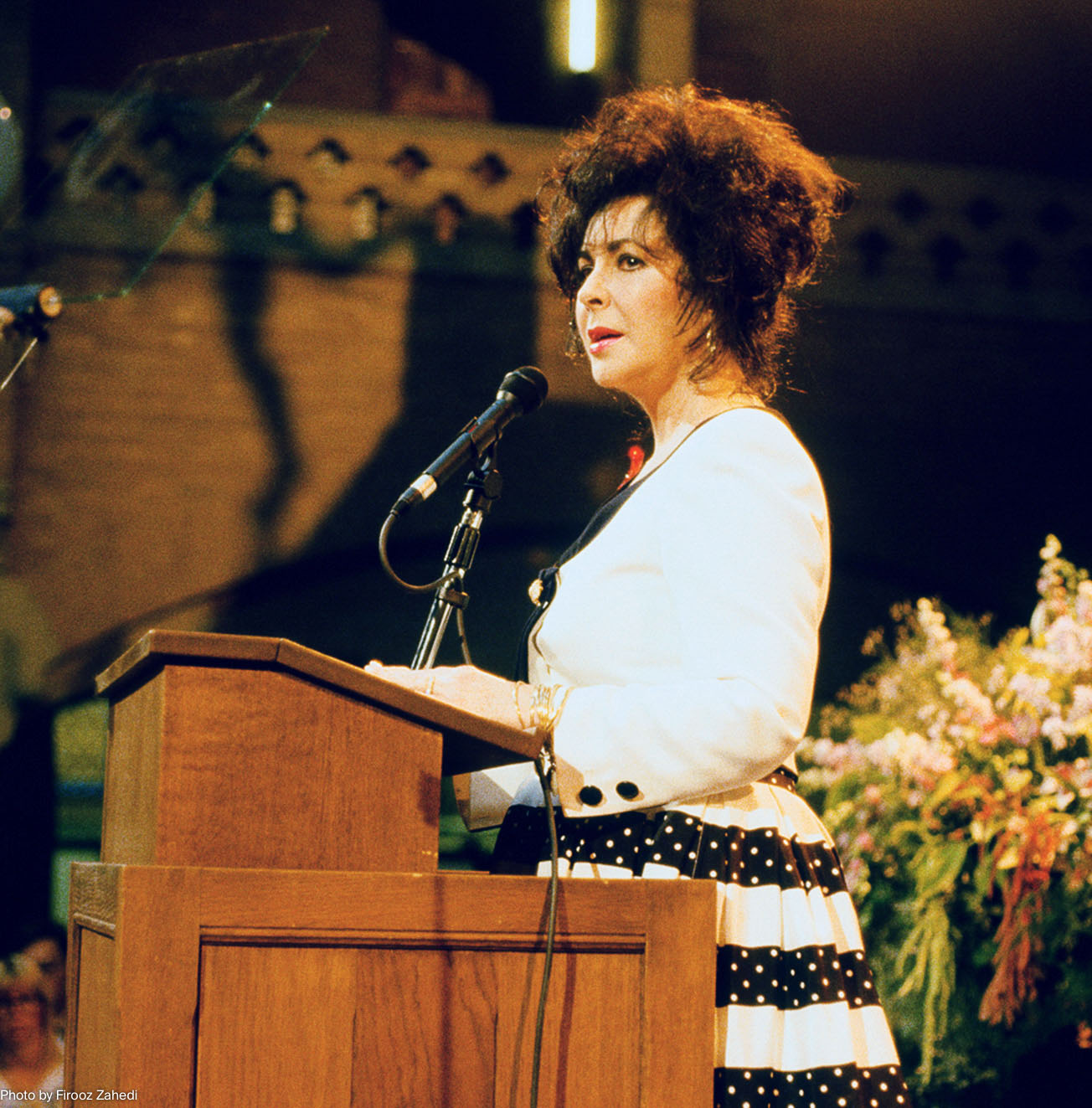 Elizabeth Taylor: The first globally recognized celebrity HIV and AIDS Activist
"It's bad enough that people are dying of AIDS, but no one should die of ignorance." - Elizabeth Taylor
Though Elizabeth Taylor's spirit has lived on in film and fashion for decades, one of her most important legacies lies in her activism. In the early '80s, as fear and ignorance fueled the emerging HIV/AIDS epidemic, Elizabeth recognized she could use her global platform to speak out against the injustice of society's response to a disease that somehow became criminal. During a time when celebrities and major influencers weren't discussing the HIV/AIDS crisis publicly or educating the world at large, Elizabeth courageously took a stand and grew to be relentless in her awareness efforts.
In 1985, Elizabeth chaired AIDS Project Los Angeles' Commitment to Life fundraiser, co-founded The Foundation for AIDS Research (amfAR), and routinely lobbied President Reagan. That same year the disease struck close to home when her dear friend Rock Hudson died of AIDS, while Elizabeth launched into her tireless commitment to ending the epidemic. In 1996 she met with Congress to demand they address the crisis. 
In 1991 she established The Elizabeth Taylor AIDS Foundation (ETAF) to provide direct care, love, and moral support to the most vulnerable patients. Before spearheading the foundation, she regularly visited AIDS patients quite often on her own. Her unyielding conviction and passion have raised hundreds of millions of dollars, changed the hearts and minds of a generation, and saved countless lives.
42 years have passed since the start of this pandemic and 12 since Elizabeth's passing. As we keep Elizabeth's memory alive at House of Taylor, The Elizabeth Taylor AIDS Foundation continues her legacy of activism. HIV/AIDS is still a major crisis, and although scientific advances have been made around prevention and treatment, stigma has remained a powerful force. To continue bolstering Elizabeth's voice as an activist and ally, ETAF started their  HIV Is Not A Crime program to update stigmatizing laws that were forged before scientific advancements revealed what we know now about the disease. With the support of Gilead Sciences, Inc., ETAF has partnered with state organizations to help overturn outdated laws and destigmatize HIV around the US. In collaboration with The Sero Project, they also managed to launch the first-ever "HIV Is Not A Crime Awareness Day," which celebrated its 2nd year on February 28th.
Despite Elizabeth's global fame, she was a grounded woman who was deeply passionate about humanizing people living with HIV/AIDS in a world that still seeks to do the opposite. The "H" in HIV stands for human, lest we forget. Thank you to Elizabeth Taylor for amplifying the needs and rights of the marginalized and to ETAF for evolving what was established so many years ago in the hopes of an AIDS-free world.