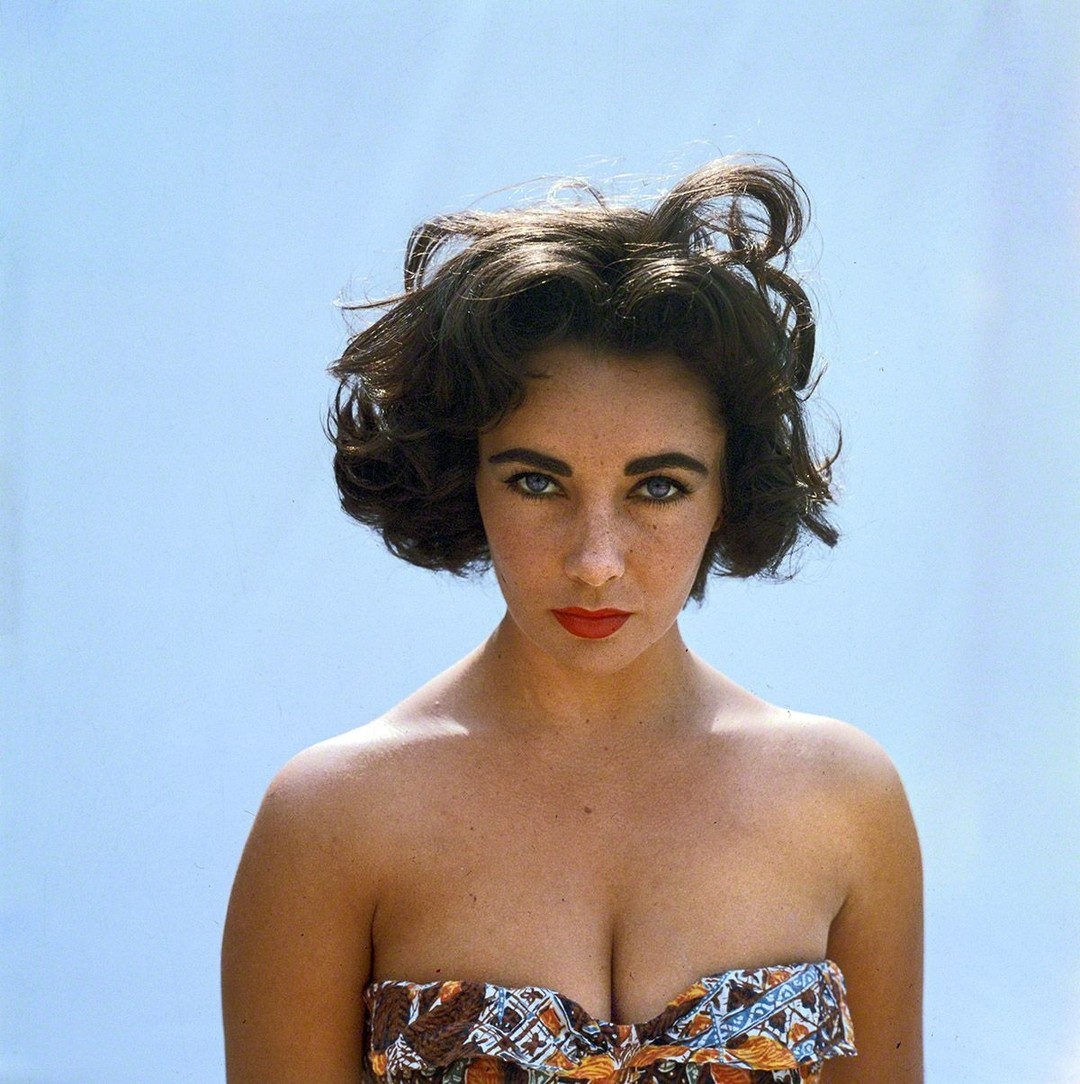 Elizabeth Taylor Violet Eyes
It all begins with a look. Violet or blue, Elizabeth Taylor's gaze was one of a kind. Developed by perfumer Carlos Benaïm, who famously created Elizabeth Taylor White Diamonds, Violet Eyes was launched in 2010 and inspired by her unforgettable eye color. The "sensual floral" notes of white peach, jasmine, purple rose, peony, cedar, and amber are feminine and captivating; a composition Elizabeth adored.
Despite her startling beauty, Elizabeth remained humble throughout her life and felt reluctant to promote her latest scent named after one of her unforgettable features, for fear of appearing conceited – one thing she never was. She took an admirable level of ownership when creating her fragrances and proposed  "Catch Me" as a fun, flirty alternative to Violet Eyes, which the fragrance company was pushing. At an impasse, Elizabeth went to her fans in the early days of Twitter with a poll asking the audience to choose the name of her new perfume, and with that, Violet Eyes was born.
"I love floral fragrances and wanted Violet Eyes to make women feel beautiful, sophisticated, and sensual, using a bouquet of scents that I adore. It was a great joy to create this fragrance and work on every aspect of it. Everything, down to the very last detail, comes from my heart and my soul. I send this fragrance into the world with love…" – Elizabeth Taylor

Purchase Violet Eyes for a modern and mysterious scent from Elizabeth to you.