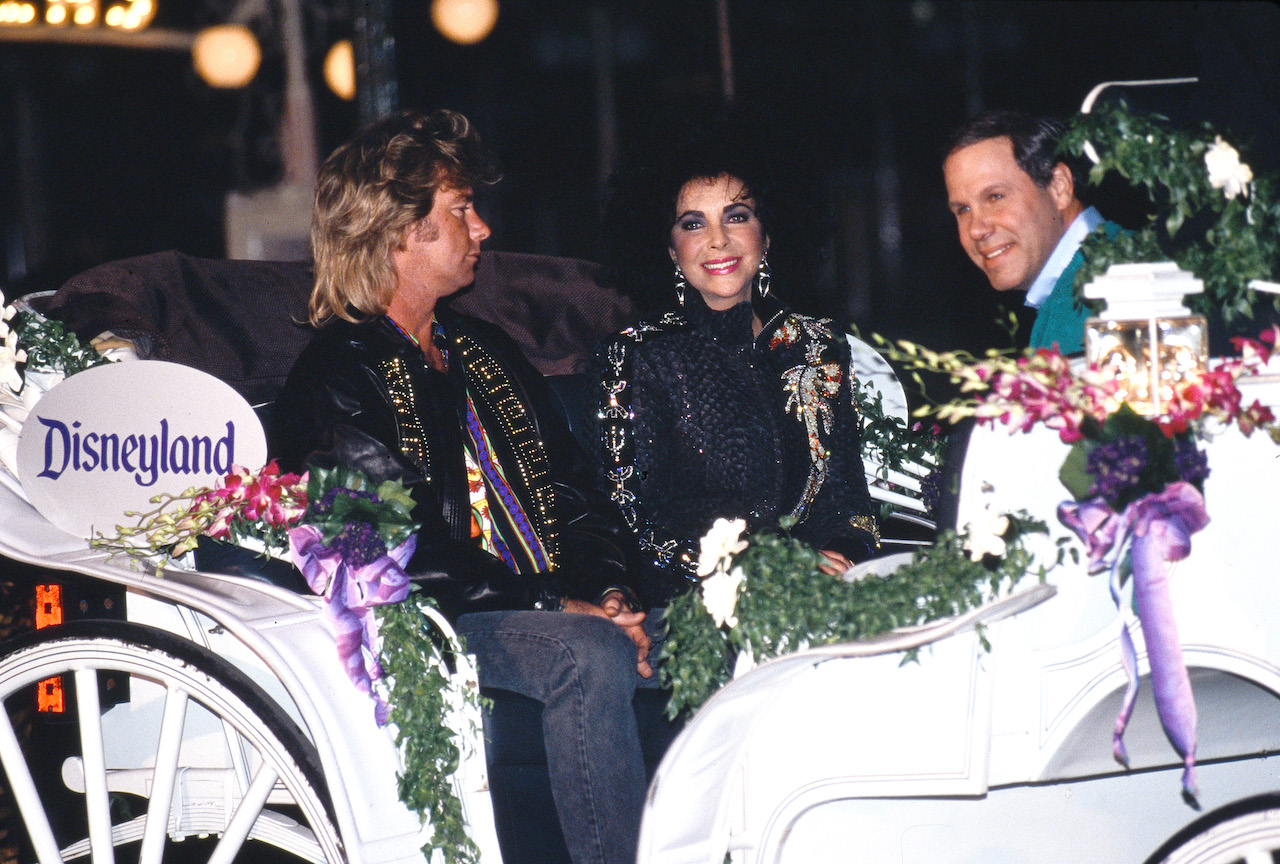 Elizabeth's 60th Birthday Celebration at Disneyland
On February 27, 1992, the universal "Happiest Place On Earth" became the epicenter of celebration for Elizabeth Taylor's 60th birthday bash. The festivities required the shutdown of the park, extra security, and of course the usual glamor that came with all of Elizabeth's parties. While she had initially wanted to celebrate her birthday with a group of friends and family on the Orient Express, juggling travel and work itineraries for such a large group became difficult and a more local idea came to mind. Elizabeth mentioned the potential of a birthday at Disneyland to her friend Carole Bayer Sager, who then called to pull some strings with Disney CEO Michael Eisner who immediately jumped at the opportunity, especially given the extensive free publicity that followed Elizabeth everywhere.
While the press images surrounding Elizabeth and Larry Fortensky's wedding a few months prior all went to a good cause, as Elizabeth orchestrated that the proceeds be set aside for The Elizabeth Taylor AIDS Foundation's seed funding, her birthday was to be a private event. In addition to tight ground security, Michael Eisner also had company officials petition the FAA to declare the airspace over Disneyland as restricted during the festivities and Federal Aviation officials in Southern California complied with this request. Of course, this did not stop every major television news source from gathering for coverage outside of the event as celebrity guests poured in. The only member of the press green-lit to enter was iconic gossip columnist Liz Smith. The LA Times wrote of the event that "security was rigid but the atmosphere was warm, informal and childlike." The perfect blend for an evening celebrating Elizabeth.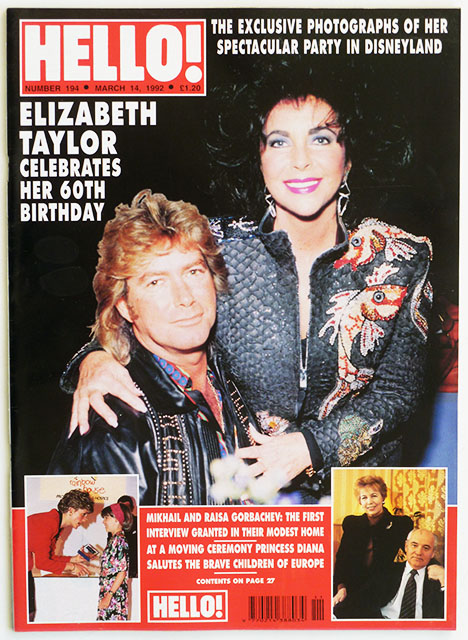 The iconic home of Cinderella's castle closed to the public at 6pm the evening of the 27th, and guests started arriving around two hours later after groundskeepers and party organizers hustled to pull off a lavish and seamless jamboree. No one was permitted to enter the park unless they could provide an exclusive invitation to the event which contained a security code that could not be replicated. The cherished, security-code-confirmed company included Carrie Fisher, Cindy Crawford, Richard Gere, David Bowie, Joni Mitchell, and countless others as Elizabeth wanted to share this rare magic with everyone she held dear. Elizabeth arrived at Disneyland in pure princess fashion - on a carriage drawn by white horses. After dismounting, she joined the crowd to enjoy cake, Disney characters abound, musical performances (including one from friend Barry Manilow), and other jovial pursuits. The LA Times illustrated that "Trumpet fanfares and flashing strobe lights greeted the celebrities who preceded her to Sleeping Beauty's castle," and once she arrived - "She was wearing sparkling cowboy boots and black quilted jacket with sprays of sequins, and he was wearing a black leather jacket and brown cowboy boots. Mickey Mouse took her arm as she got out and walked with her." While the boots weren't quite cowboy style, the sequins on the jacket were extravagant - depicting fish as an ode to Elizabeth's astrological sign of Pisces.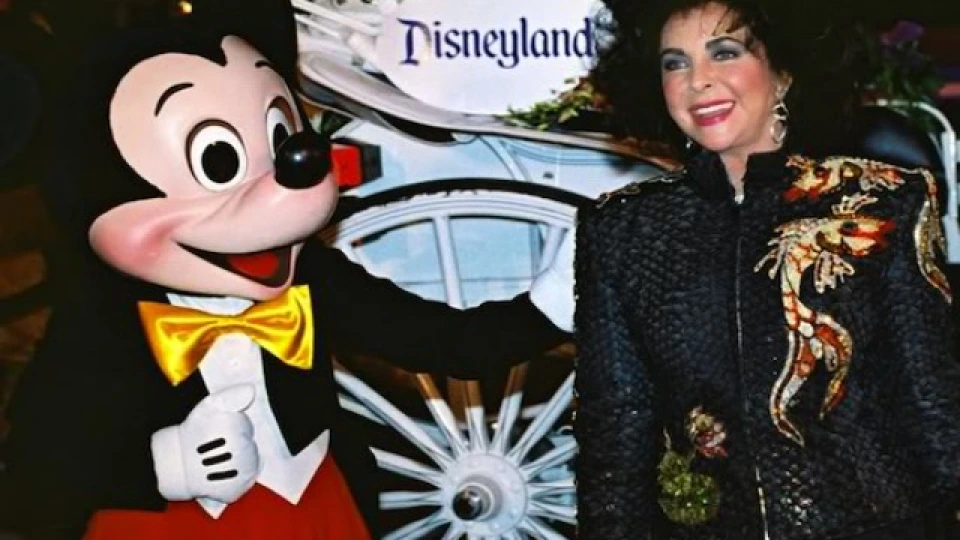 Every guest, including Elizabeth, marveled at the party many friends along with the Disney team had organized. The night ended in a firework spectacular and loaded up goodie bags for all guests to take home and enjoy.
In an interview with Oprah Winfrey in 1992, Elizabeth admitted a secret about her birthday night. Long after all the guests had cleared, she requested to Michael Eisner that the park be kept open for one additional hour. He obliged, and Elizabeth and Larry went on every last ride in Fantasyland, just the two of them - the perfect way to end an evening of whimsy and wonder.