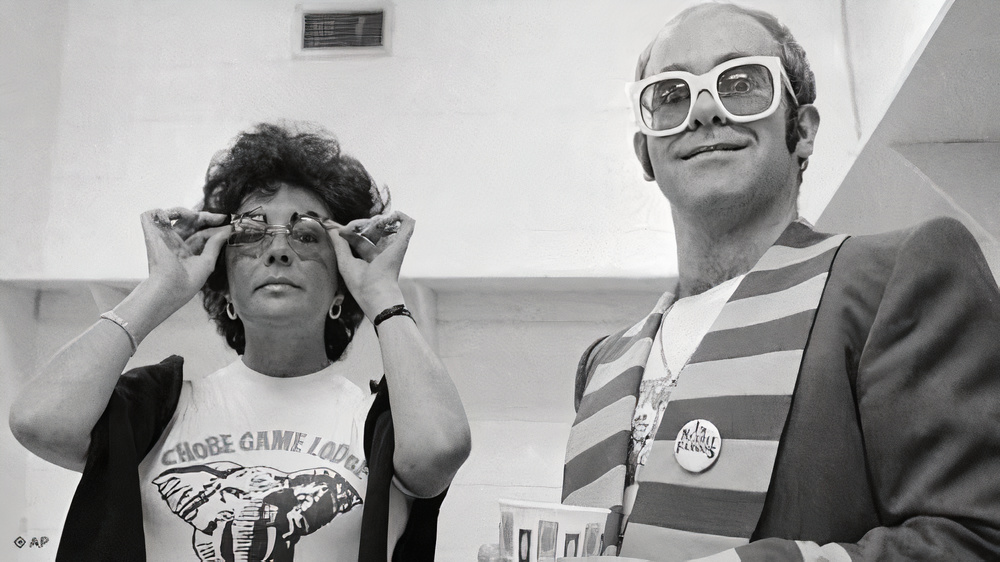 Elton John on Elizabeth Taylor as an LGBTQ+ Ally
Elizabeth Taylor became known for many things throughout her life: her love of jewels, her many husbands, her adoration for her children, and of course her riveting acting performances. But perhaps the most iconic legacy she leaves behind is the one that no one saw coming. When Elizabeth first spoke out against HIV/AIDS discrimination, she shed a harsh light on the shortcomings of the American government. Taking matters into her own hands forcefully and continuously, from lobbying Congress for money for research to shaming President Ronald Reagan until he finally addressed the issue, Elizabeth shifted the spotlight that had been on her from the age of 12, to fighting the injustice around HIV/AIDS. At the time, many did not expect this from the famous English actress who was often painted as vain and materialistic by the media, but Elizabeth surpassed expectations as always.
She stood up when no one was prepared to stand up and be counted against AIDS.
AIDS activism often worked in tandem with LGBTQIA+ activism, and Elizabeth was outspoken on both fronts. Having many gay friends throughout her life, Elizabeth understood where these causes were intertwined and where they were separate, a balance which enabled her to speak on both issues clearly and compassionately. Becoming an AIDS activist early on in the pandemic, she co-founded amfAR, The Foundation for AIDS Research in 1985. However, her heart and compassion compelled her to want to make the lives of the individuals suffering from the disease feel loved, taken care of and as comfortable as possible, so in 1991 she formed The Elizabeth Taylor AIDS Foundation for direct patient care.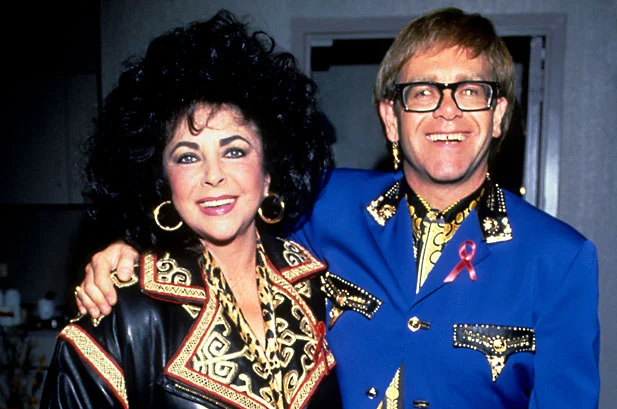 Later in her career as an activist, she joined forces with fellow star Elton John on these issues. Both had AIDS foundations and used their massive platforms to raise money and awareness for the movement. Elton spoke of her often as a source of inspiration, noting in the 2007 Elizabeth Taylor themed special edition of Interview Magazine that she had been the single most influential voice to speak on the issue in the early 80s. "She was saying to the world that people are dying from this disease; that no one seems to be taking any notice; and how can we be so uncompassionate?" Elton said., "At the time AIDS was assumed to be a "gay" disease and she was angry about that. And she was angry about the total lack of compassion shown by the American government - the indifference was shocking."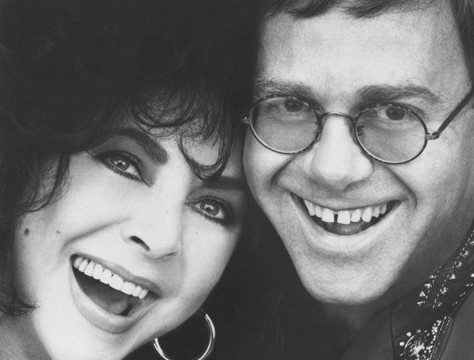 She supported everybody in that with 1,000 percent of her body and her fiber. But most of all she loved people. She fought for the underdog. She was an incredible woman and I was privileged to have known her.
Elizabeth set the pace for celebrity activism and activism surrounding AIDS discrimination and research to this day. Continuing in the interview, Elton John noted that while activism among entertainers has stepped up in a big way with more voices joining behind major causes in support, "Elizabeth did something when it required real courage. She didn't just put her name to a cause or speak from an ivory tower. She lobbied, she got out on the streets…She was out there speaking about it at any opportunity she could get and she rallied people together at a time when no one wanted to mention the word AIDS."
This Pride Month, we celebrate the achievements of those fighting for LGBTQ+ rights and equality - those who are unafraid to speak their minds in the face of opposition if it means fighting for a better future. Click this link to learn more about how you can support The Elizabeth Taylor AIDS Foundation and continue Elizabeth's legacy of social justice.