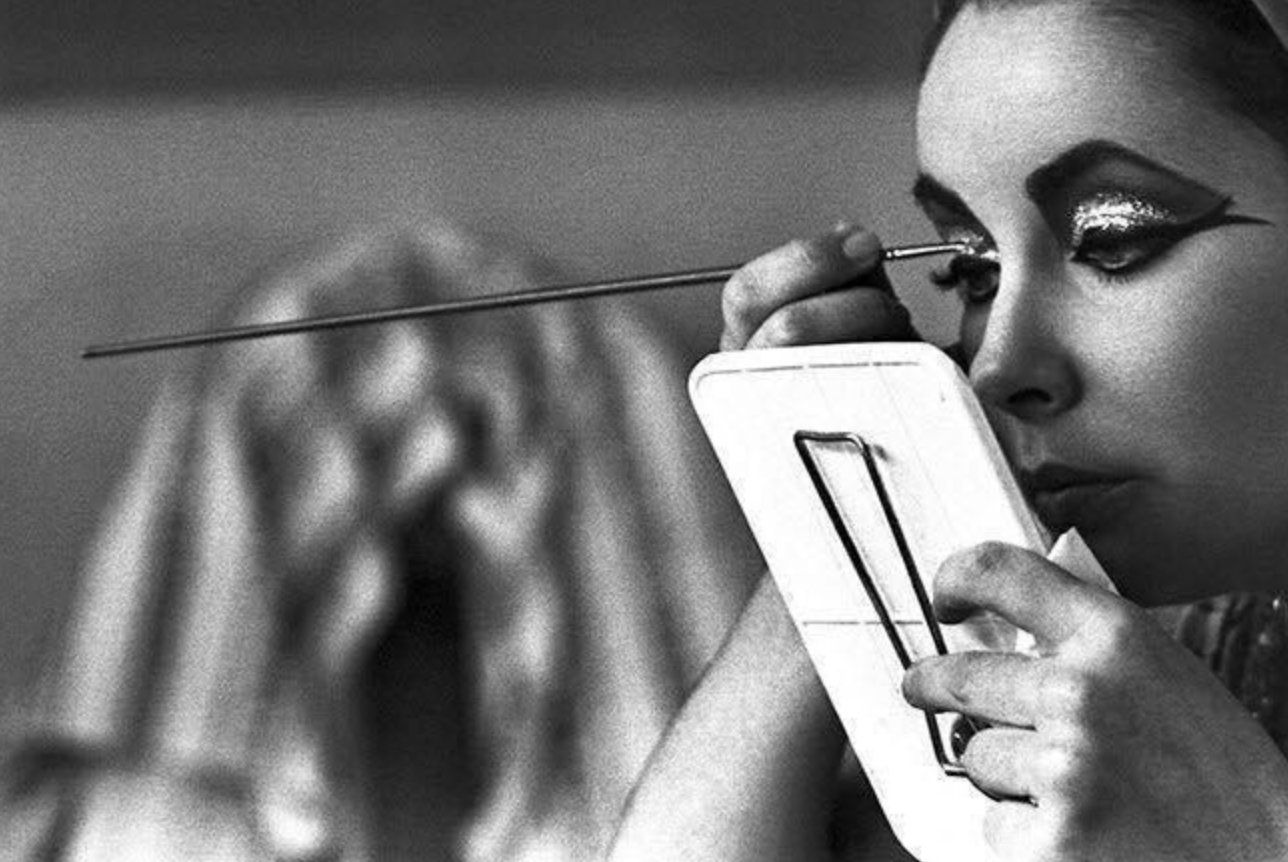 Get Ready with Elizabeth Taylor
Elizabeth Taylor's beauty was truly disarming. She was born with startling blue eyes that those close to her often swore were violet and had a natural double lash line that eradicated the need for anything false, but physical beauty can only take one so far. As described by Tim Mendelson, Elizabeth's longtime Personal Assistant who currently serves as a Co-Trustee of her estate: "She was not bitter at all, she was not jaded at all, and she was not snobby at all. She swore, she was very funny. She had a huge laugh and she really was always looking for ways to enjoy life." Her beauty and glamorous lifestyle attracted monumental attention, but the ability to make the best of situations and remain down to earth amid stardom is what made people fall in love with her instantly. So what were her secrets? Inner beauty can't be purchased at a drugstore or be set while steaming in a tub, but nevertheless, we'll answer your most pressing questions about Elizabeth Taylor's beauty secrets.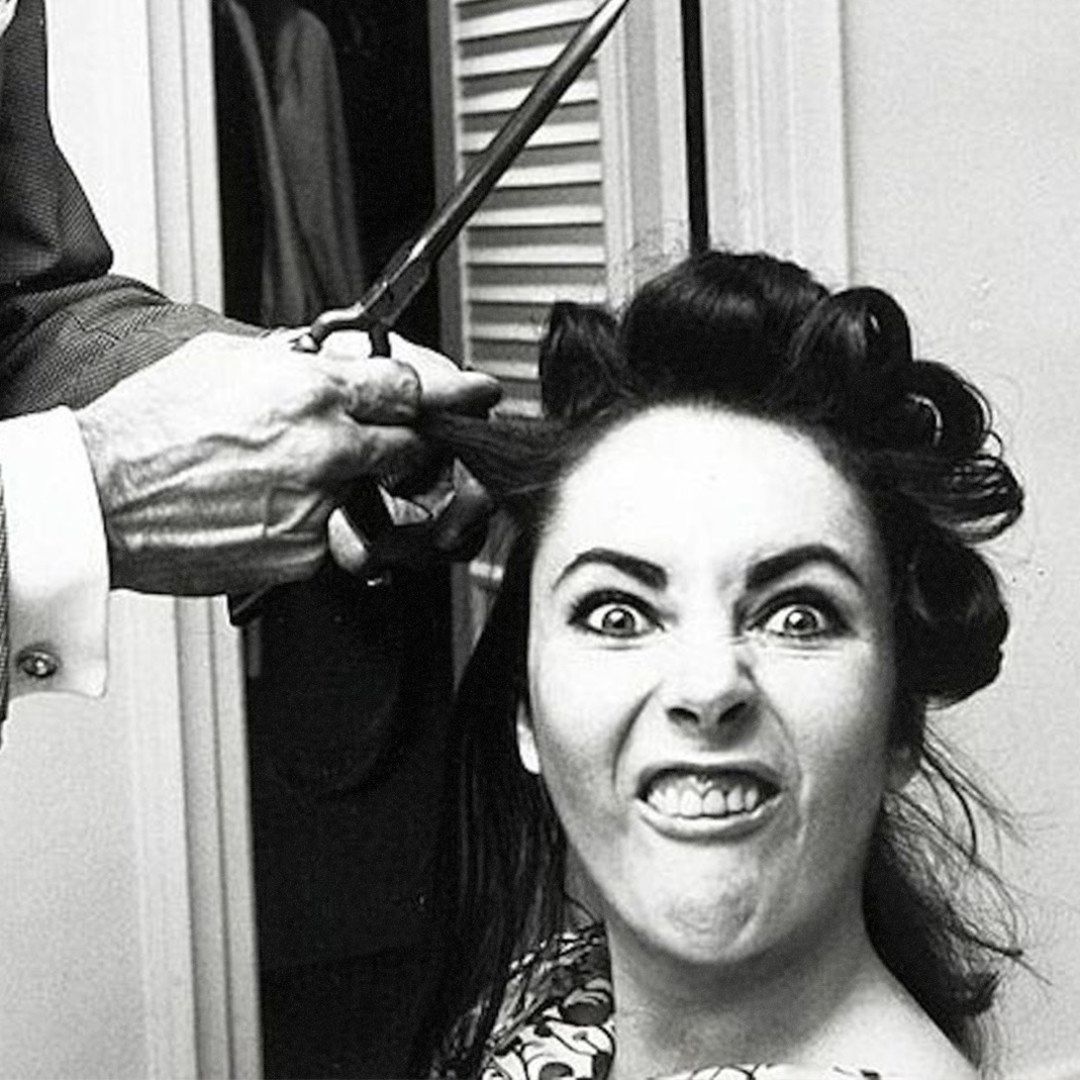 Drugstore makeup is a must-have
Elizabeth had access to the best and most expensive products, yet she still used drugstore brands for most of her life – a lesson in not being fooled by a price tag. Jergens sat alongside La Prairie and Elizabeth Arden (she had a collection of lipsticks) as series regulars in her routine. On some occasions, she'd place tea bags under her eyes or use ice water on her skin, a technique Naomi Campbell and Pharrell have also implemented in their skincare routines for years.
Application is everything
Having learned from some of the most iconic make-up artists of the 20th century, doing her own makeup and skincare was a process Elizabeth enjoyed from the time she was a young adult. She saw her face as a blank canvas and respected it as such – no slapping on or hasty lathering of products – she was intentional and took care to massage moisturizer into her skin. "Elizabeth was very tactile and sensual, like a cat in some ways," says Mendelson. "She just enjoyed the feeling." The gentler you are with your skin, the more forgiving it will be in the long run.
Forget setting spray
Once her makeup was done, Elizabeth would take a quick bath, using the steam to set her face. She embraced dewy skin long before it became a trend that folks with oily skin had been waiting on forever. This unique makeup setting practice, along with a sheer foundation to let her freckles show through and a matte grey cake eyeliner for a subtle pop may as well have been the original "no makeup makeup" look.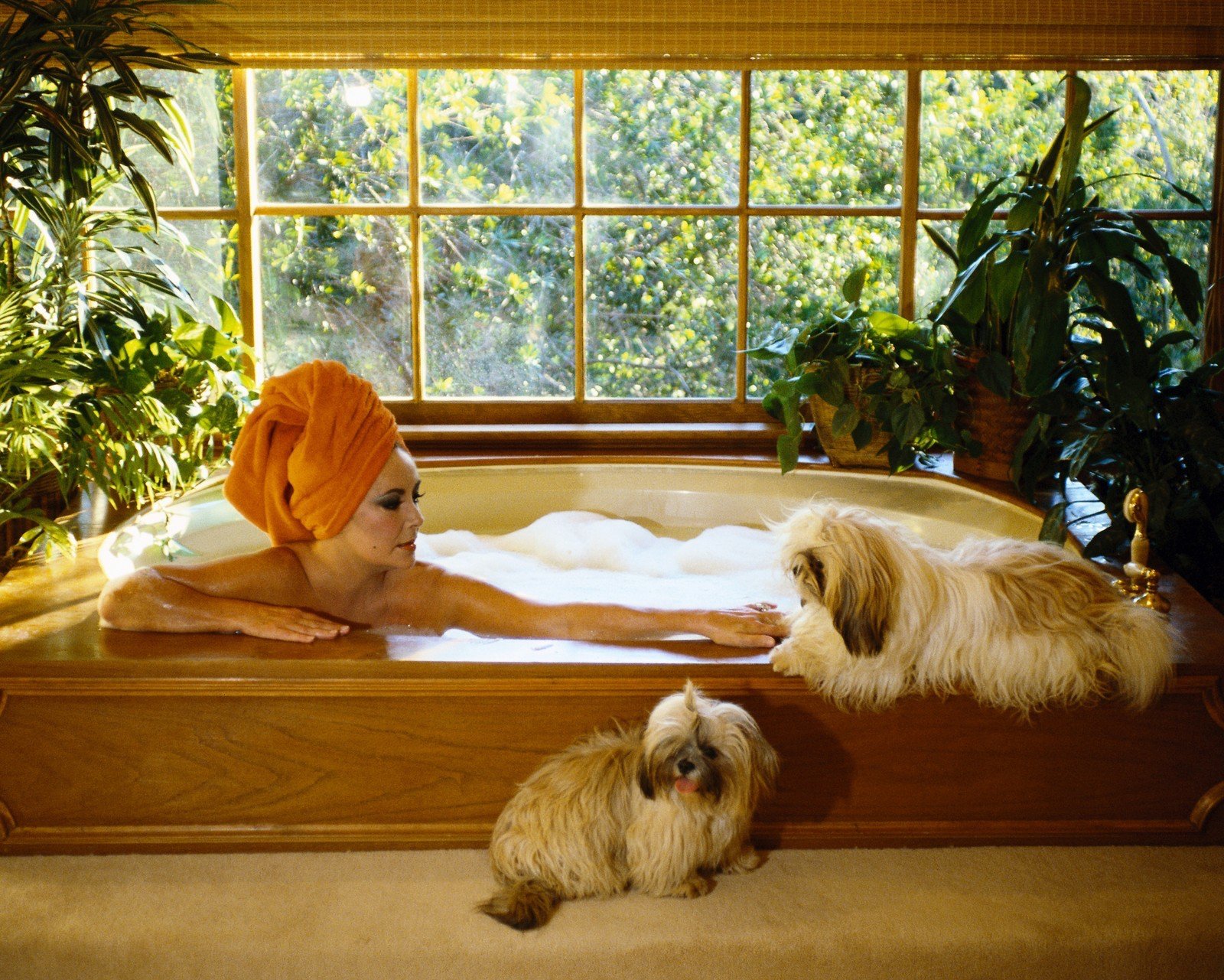 Let jewelry take center stage
It's absolutely no secret that jewelry was a non-negotiable centerpiece that took priority over any other aspect of Elizabeth's wardrobe – she knew it was what everyone wanted to see. For big events such as the Oscars, she started by choosing the jewelry and then would reach out to whichever designer she was in the mood for (usually Dior or Valentino), who would send a few sketches tailored to her chosen gem. Hair, makeup, and outfit finished, her jewelry would be the last thing to go on.
Get that instant glow
Elizabeth remained true to who she was under intense scrutiny and fame. Her glow-up never ended because she loved herself through her journey even when the roads got bumpy, an unexpected beauty tip that's rarely discussed. She also drank water constantly, one of the best and most evaded methods to exist. We see it and say it all the time but drinking water and minding your business really does work wonders. Taking the time for self-care and getting ready for a night out is all a part of the fun of living, but doing inner work and living courageously cultivates a beauty that never dies.