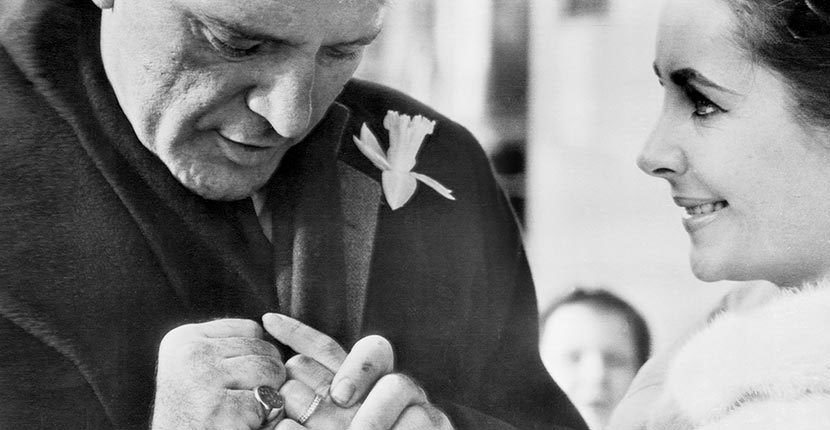 Love In All Its Forms: Elizabeth Taylor and the Five Love Languages
It would surprise few to learn that Elizabeth Taylor was an incredibly passionate woman. The authenticity and rawness that poured from her characters on the silver screen came from deep within her – a well of caring and compassion she cultivated in her life off-screen which she could pull from at all times. Never limiting herself to one form of expression, Elizabeth showed love using all five of the defined love languages: quality time, physical touch, gifts, acts of service, and words of affirmation - opening herself to give and receive love in all its forms.
Quality Time
As the most in-demand actress of her day, Elizabeth had limited time outside of work to spend with loved ones. Knowing this, the moments she could break away from her grueling filming schedule, she was sure to spend time with her family. Far away destinations with long plane or car rides were not always an option when Elizabeth had to be on the studio lot the next day, so she would pack her kids into the car and head to Anehiem, CA to visit one of her favorite places on earth: Disneyland. A longtime Disney lover, Elizabeth shared the magic of the parks with her children throughout their lives. She can be seen in the pictures below taking pleasure in sharing popcorn with her then husband Eddie Fisher and her young boys Christopher Wilding and Michael Wilding Jr., and visiting again with her kids Christopher Wilding, Maria Burton, and Liza Todd as teenagers. Elizabeth was always a child at heart and was happy to bounce from ride to ride, sharing in the park's festivities with her family.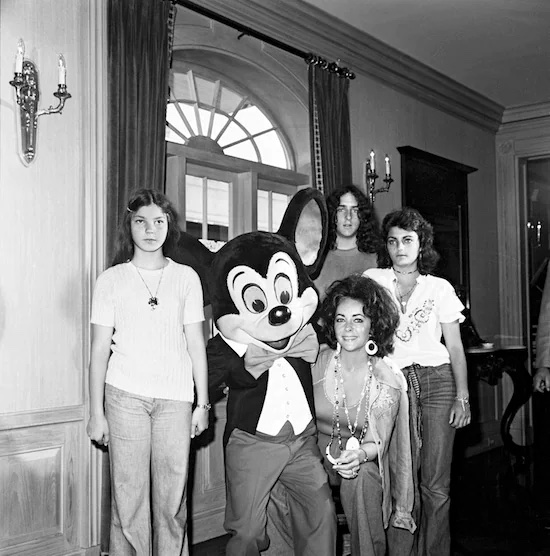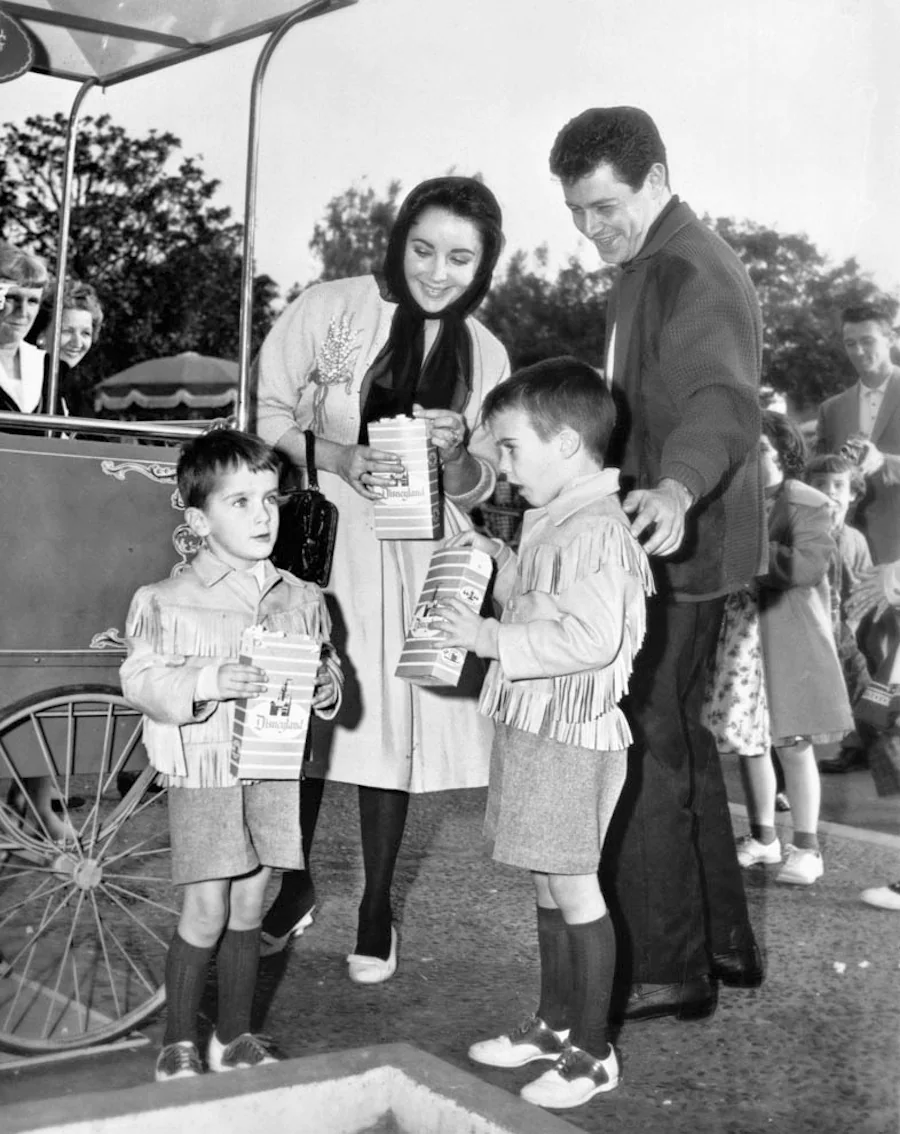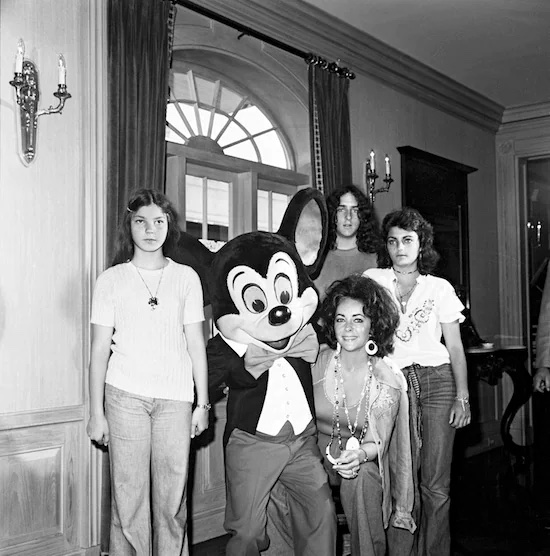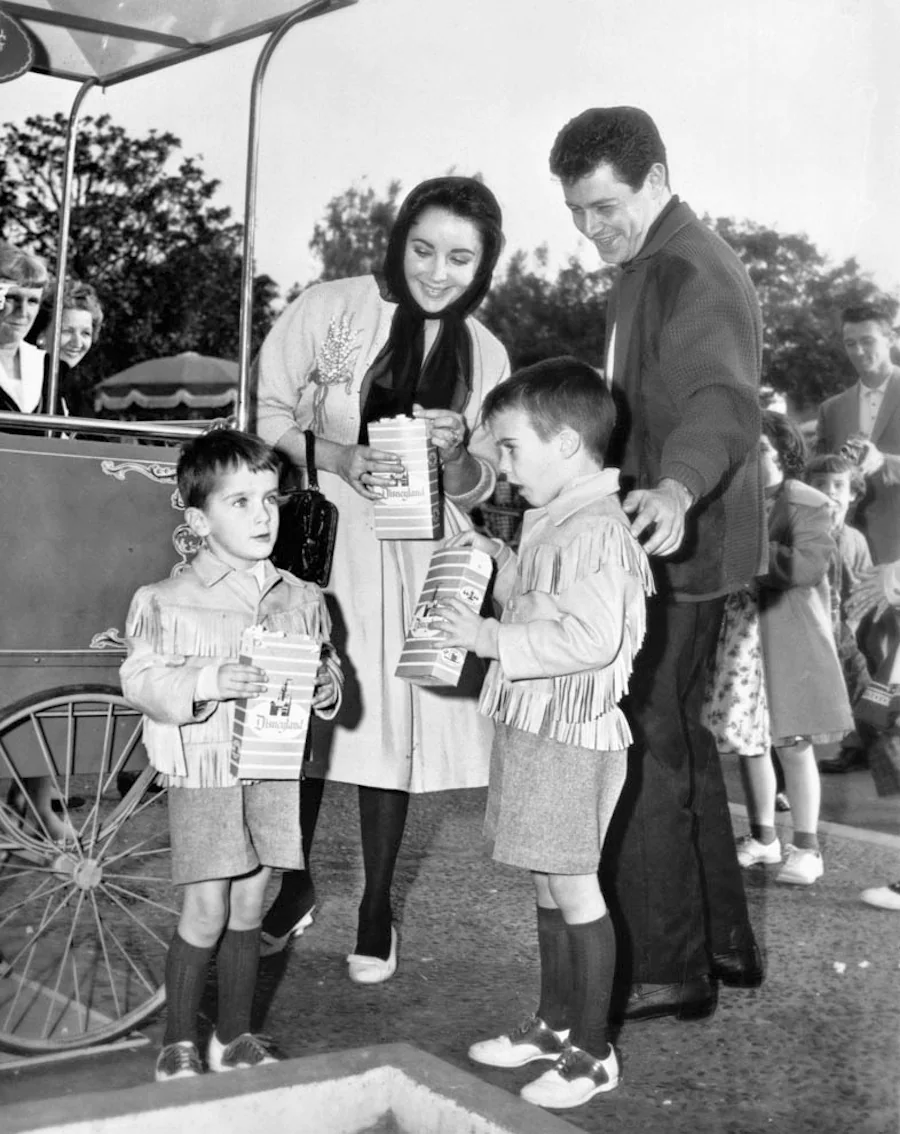 Physical Touch
taken for granted as a handshake lit up the world at the peak of the AIDS crisis, when Elizabeth Taylor showed love to a person battling the virus with this small touch. In 1989, Elizabeth traveled to Thailand for the country's first AIDS benefit. While in Bangkok, she discovered that the epidemic was not only prevalent in the country's main city, but there was also a dangerous lack of awareness around it. When visiting the Chulalongkorn University Hospital, Elizabeth shook hands with this AIDS patient. At this time, the stigma around physical contact with people living with HIV/AIDS was so pervasive that this act shocked the world at large. According to Dr. Praphan Phanuphak, who oversaw Elizabeth's visit and is the founder of the Thai Red Cross AIDS Research Center, the publicized handshake "told the public that an HIV-infected person is not someone that you have to be afraid of or condemn, and that people can become infected because of a blood transfusion." This news also prompted the Thai Red Cross to screen every unit of blood, saving countless lives in the process. One small act of physical touch and Elizabeth not only transformed this patient's life but also the conversation around HIV/AIDS on a global scale.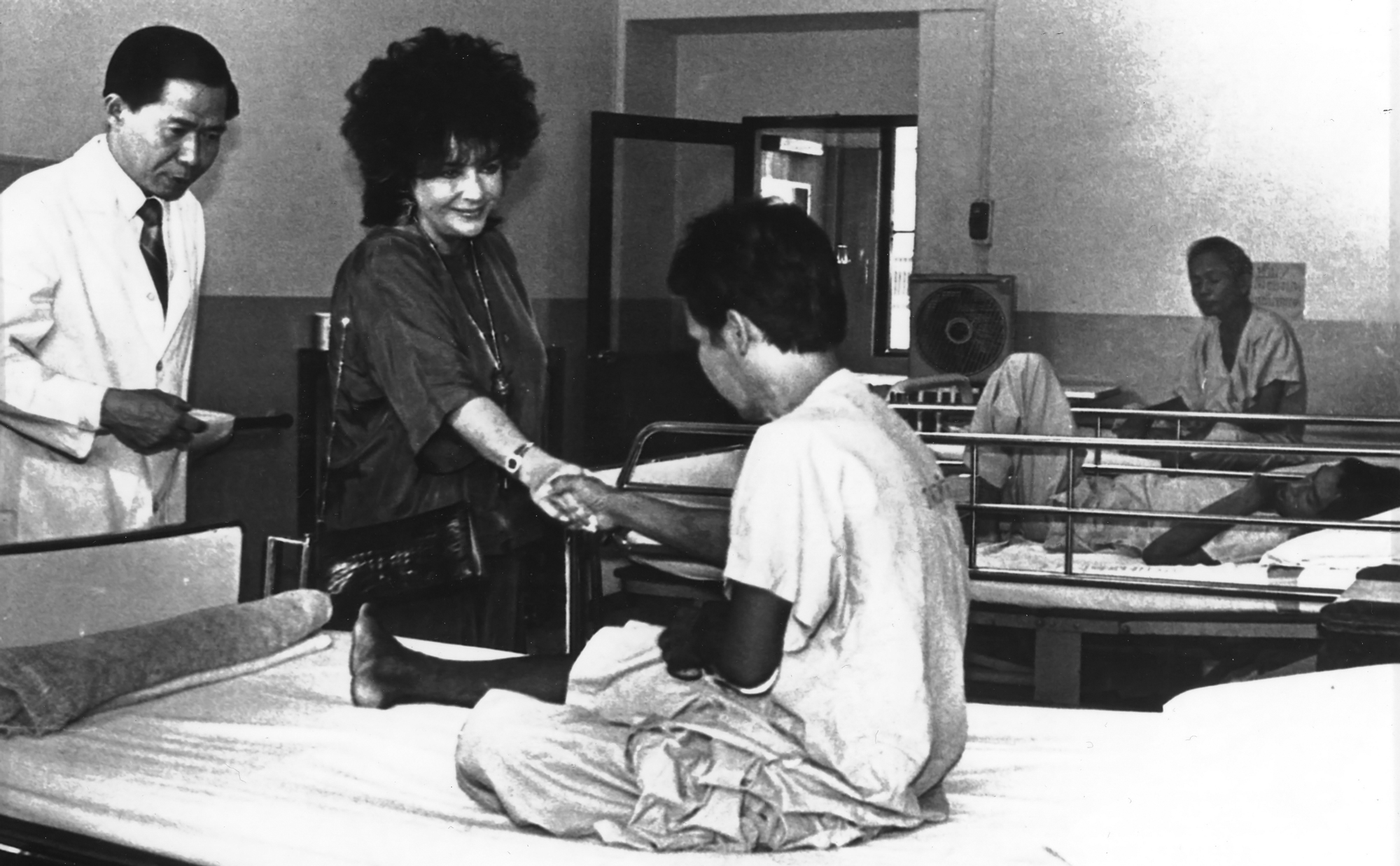 Gifts
Elizabeth was, of course, a financially self-sufficient woman. However, most of the important pieces in her collection were not self funded; her adoration of giant gems made them the perfect gift for the men in her life to bestow upon her. On many occasions, Richard Burton gifted Elizabeth some of the most exquisite jewels in the world, including what became known as the Taylor-Burton Diamond (clocking in at a massive 69 carats), the famous Taj Mahal Diamond, the Burton cognac diamond ring, and a myriad of other precious stones. Richard understood Elizabeth's main love language was stunning jewelry - and his was seeing Elizabeth smile. In My Love Affair With Jewelry, Elizabeth reflected on his custom of gifting necklaces, rings, and bracelets (oh my!) and said that "I've felt that ever since Richard started giving me jewelry, there was some meaning in it for him, too. He would do it with such a twinkle and with such a glee. He'd say 'I know I could give you a $10 ornament for your hair or a $10,000 Van Cleef & Arpels necklace to wear around your neck, and in your eyes I'd see the same appreciation. I just love to watch your response, and that's why I give you jewelry." For Elizabeth, it was never about the size or the cost, but about the message of love attached to gifts that she valued.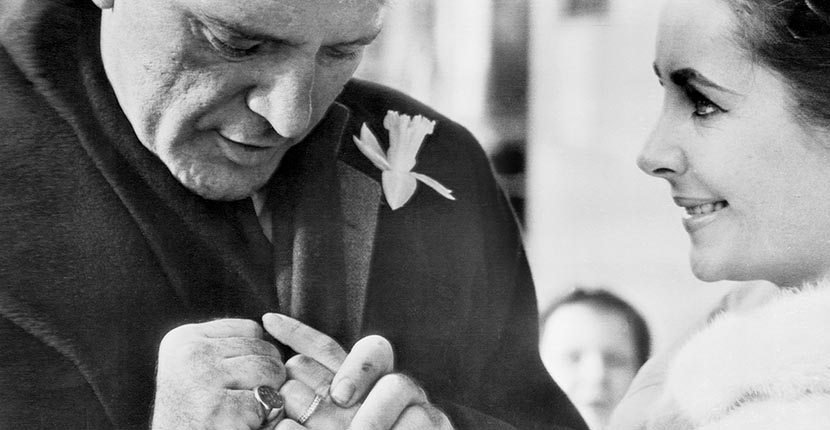 Acts of Service
Acts of service can be as simple as filling up a friend or partner's gas tank for them, picking up their favorite ice cream while grocery shopping just because, or washing the dishes on a busy night to take a task off their plate. Nonetheless, sometimes our loved ones are in need of something greater. This was the case when Elizabeth rushed in to save her friend Montgomery Clift's life after a horrible car accident. During the filming of Raintree County, in which the pair starred alongside one another, Montgomery got into an accident one night while leaving Elizabeth's house. Elizabeth rushed to the crash site only to find that the press had beat her there. She told them that if they published any images of Monty from that night they would never get another picture of her again. Using her star power, the press backed off - knowing that her image drove most of their sales. Elizabeth couldn't open the smashed door on the driver's side to get to Monty, so she crawled through the back seat and removed two teeth from his throat which he was actively choking on, saving his life. Elizabeth approached all the loves of her life, romantic and platonic, with this same selflessness and devotion, willing to give all of herself to help those in need.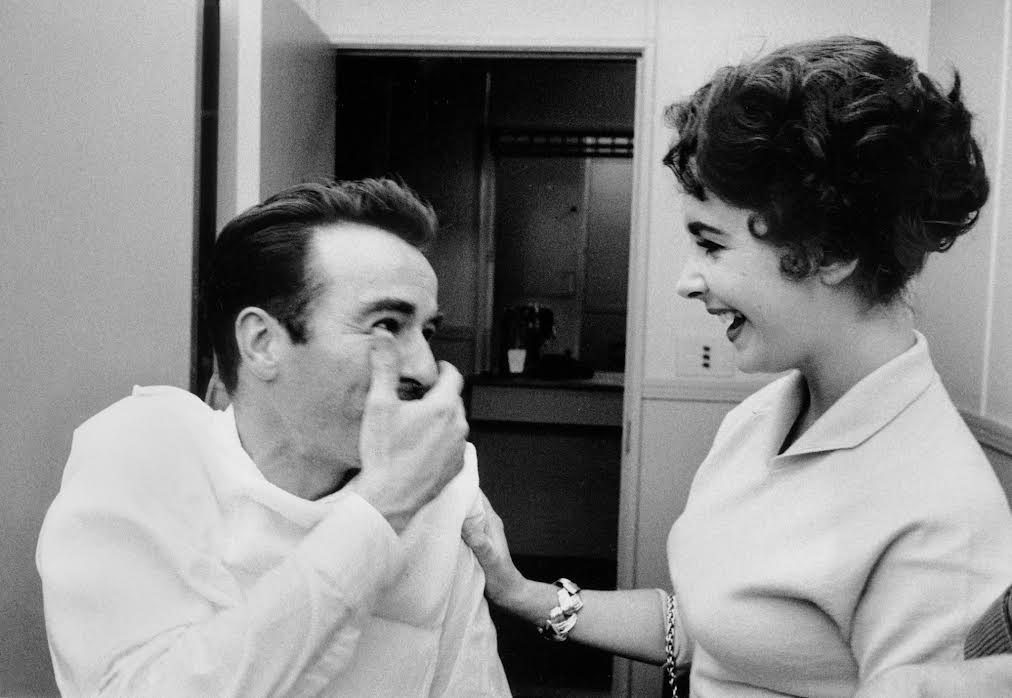 Words of Affirmation
While the other languages may have held a greater value to Elizabeth, there was no language more commonly used to express love to her than words of affirmation. From adoring fans to men attempting to woo her romantically, words of her beauty and value were expressed often. However, just as often there were individuals who aimed to tear her apart by speaking negatively of her which gave the moments of spoken appreciation, especially from those close to her, a higher significance and deeper sentiment. Often touted as the most beautiful woman in the world, Elizabeth faced as much criticism as she did love, reinforcing the importance of keeping kindness and understanding centered in her personal relationships.