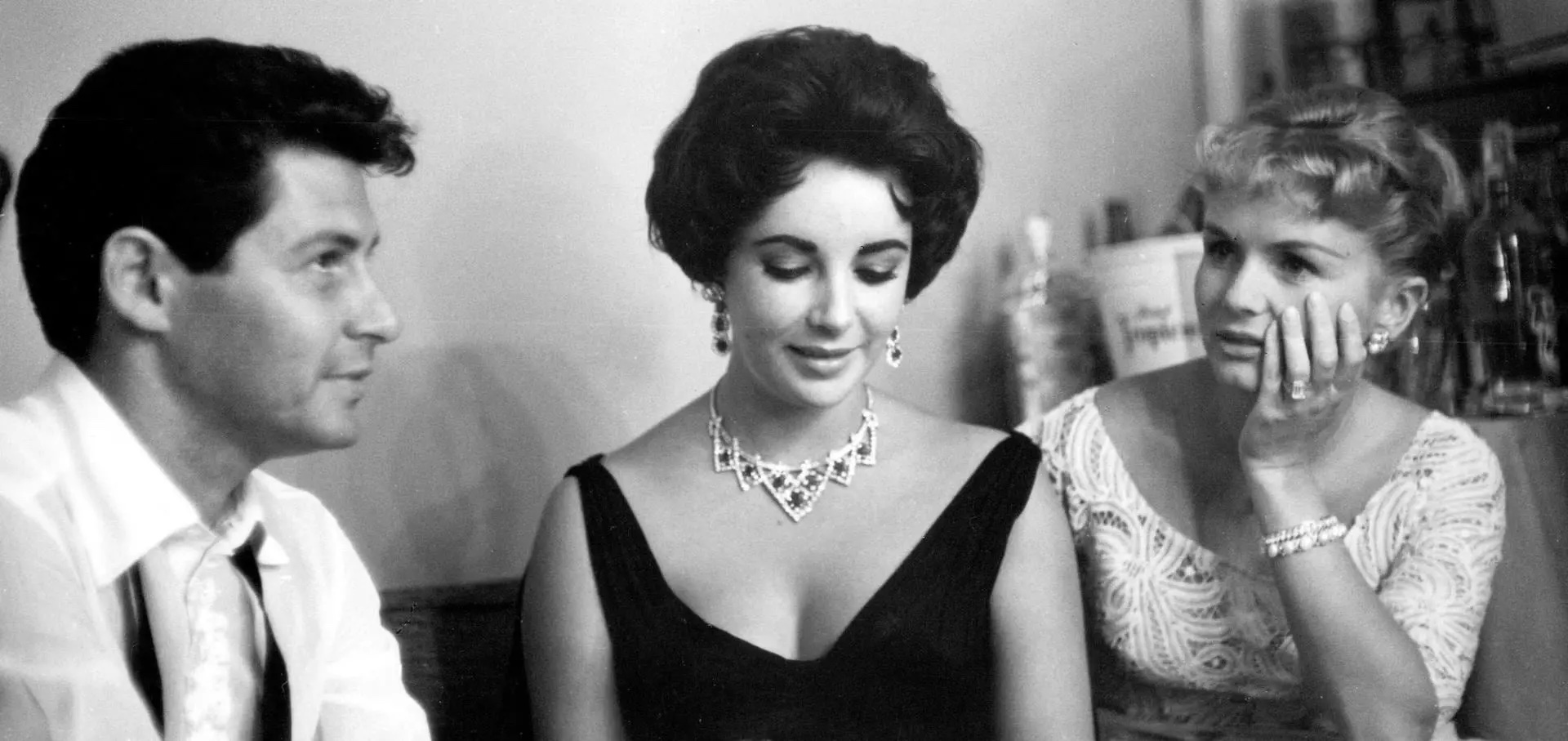 Not All Things are Black and White: Elizabeth Taylor and Debbie Reynolds
Elizabeth Taylor knew of the media's proclivity for spinning a story better than anyone. She and countless other women in Hollywood have been accused of being homewreckers when love came calling, while their partners' reputations remained relatively unscathed (but that's another story). After the death of Mike Todd (Elizabeth's third husband), Elizabeth found herself in the arms of Eddie Fisher, who was married to Debbie Reynolds at the time. Their affair was publicly followed by the world with the keen eye of a harsh film critic.
Elizabeth Taylor was presented as Hollywood's villain while Debbie Reynolds was portrayed as America's brokenhearted darling. But what of Elizabeth who was grief-stricken beyond comprehension, and the Debbie who needed an out from her loveless marriage? Rarely did we get their side of the story without the intervention of news outlets or unfair assumptions.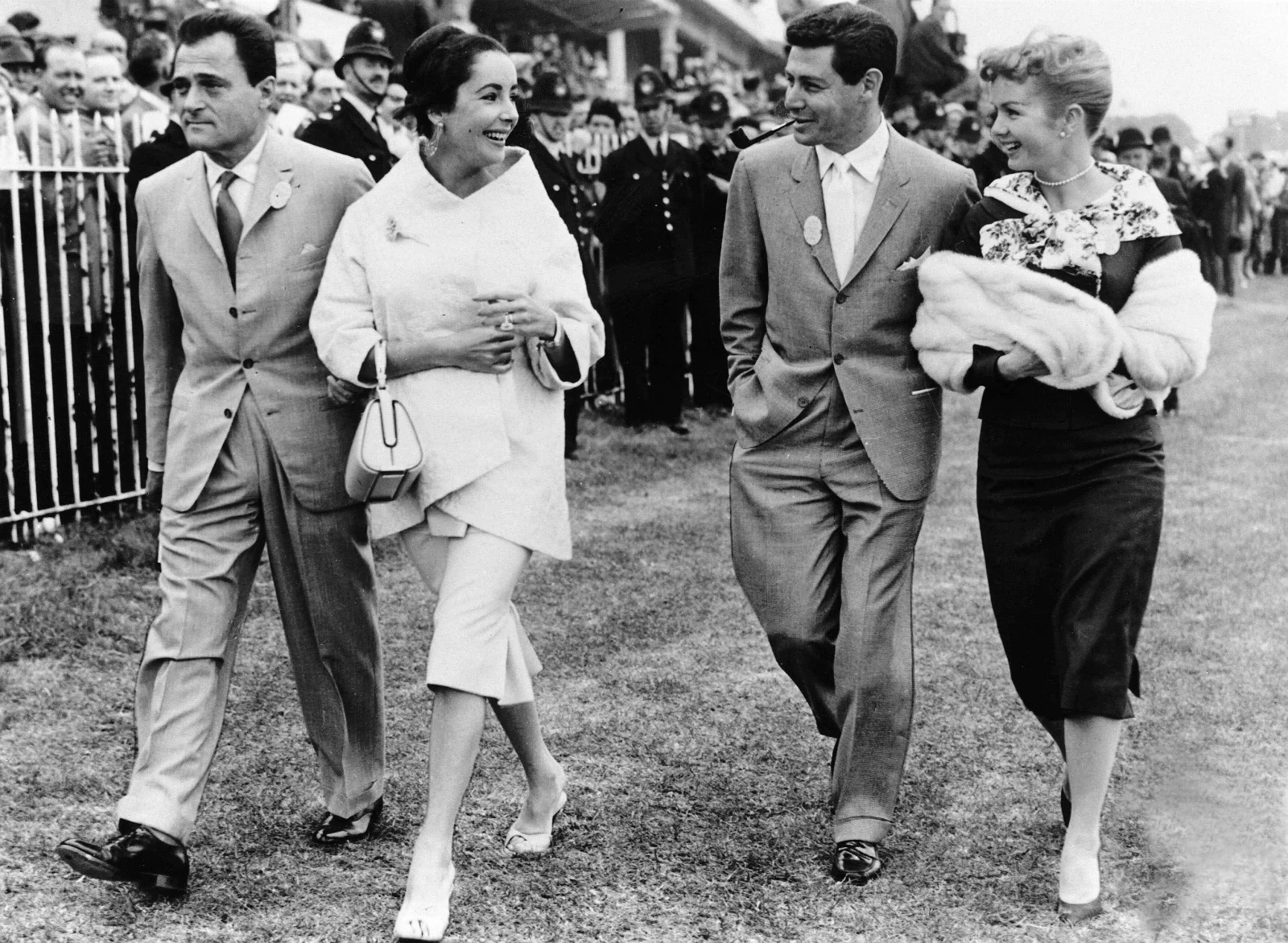 Let's start at the beginning. The two stars knew each other from their early days in the little red schoolhouse on the legendary MGM Studios lot. Teenage Debbie was a fan of the already famous child star, as she was fascinated with all things Hollywood, and if anyone represented that, it was Elizabeth. Debbie went on to become a high-profile celebrity herself, and when she married Eddie Fisher they were knighted as America's sweethearts. Later, Elizabeth and Mike Todd fell head over heels for each other, and the two couples became a famed foursome when Debbie and Eddie arrived as witnesses at their wedding. They became so close that when Elizabeth lost Mike to a tragic plane crash only one year after their marriage, Debbie extended a supportive hand to a suddenly overwhelmed Elizabeth, often sending Eddie over to lend his emotional support.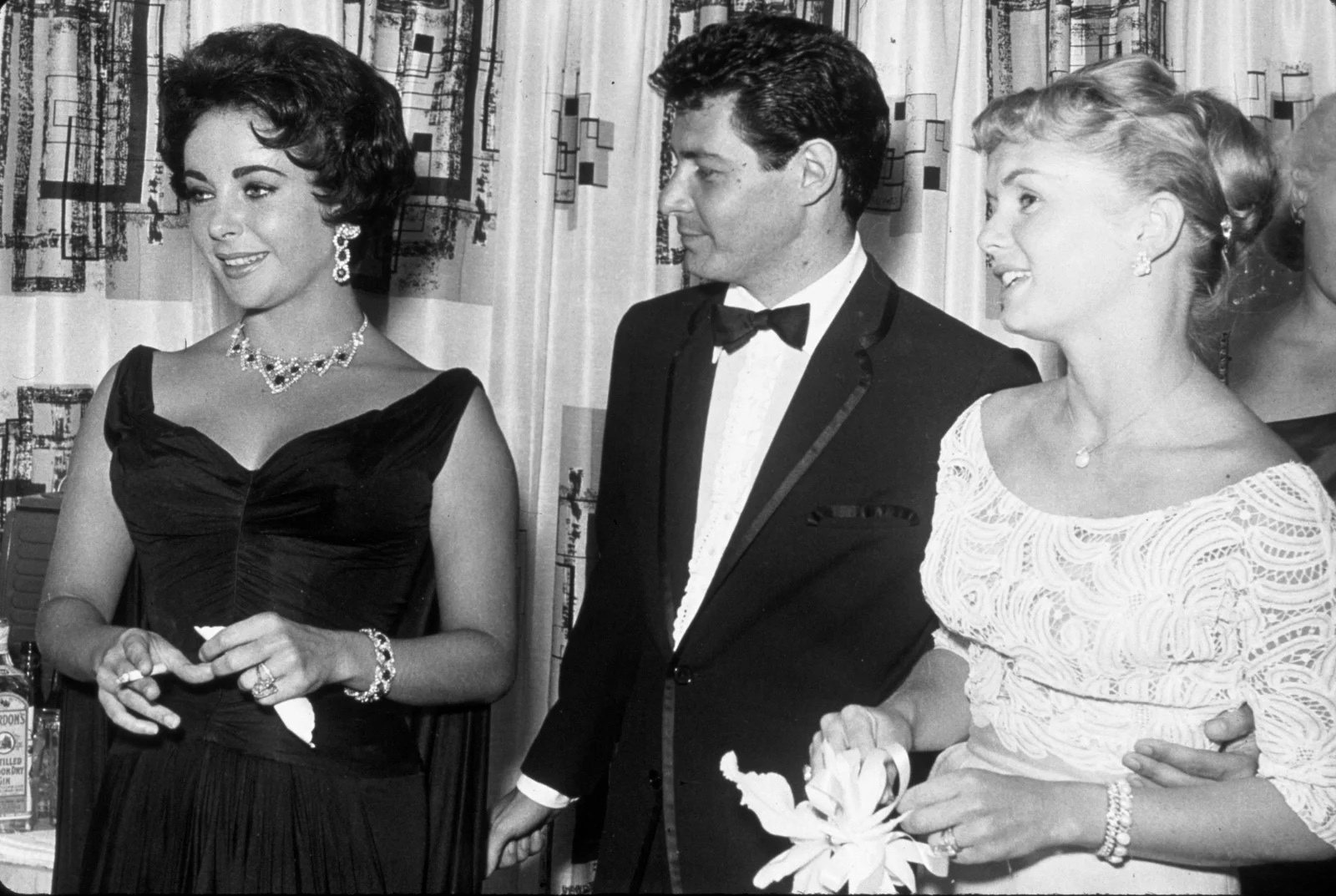 Before anyone knew what was happening, Elizabeth and Eddie were caught up in an entanglement that neither grasped the enormity of until it hit the press. Mike and Eddie were best friends – Eddie worshipped him and so did Elizabeth – giving way to misplaced feelings and mutual grieving over the loss of someone they both loved. Behind closed doors, Eddie was failing as a husband, and though hurt and blindsided, Debbie was silently thanking Elizabeth for taking him off her hands as she knew it was over. Soon after, Elizabeth left Eddie for Richard Burton, which opened up a window of opportunity for Debbie and Elizabeth to reconnect. One day, the old friends found themselves on a ship together (as apparently happens in the celebrity world!), and just like their days in the schoolhouse, passed notes to each other and came to terms right then and there.
Neither Elizabeth nor Debbie were prone to holding a grudge, and moving forward they lived their respective lives in the spotlight, not as close friends per se but definitely not as enemies. Eventually, they came together again to film These Old Broads in 2001, which was written by Debbie and Eddie's daughter, Carrie Fisher. After so much history between them, the pair were often caught casually bickering and even made a small joke about Eddie in the movie. While we're happy to set the record straight, only Debbie and Elizabeth will ever really know what happened and how they felt about it. What we do know is that despite harsh criticism and name-calling, the two women handled themselves with class and grace, never allowing a man to get in the way of what mattered to them – success, friendship, and reconciliation.