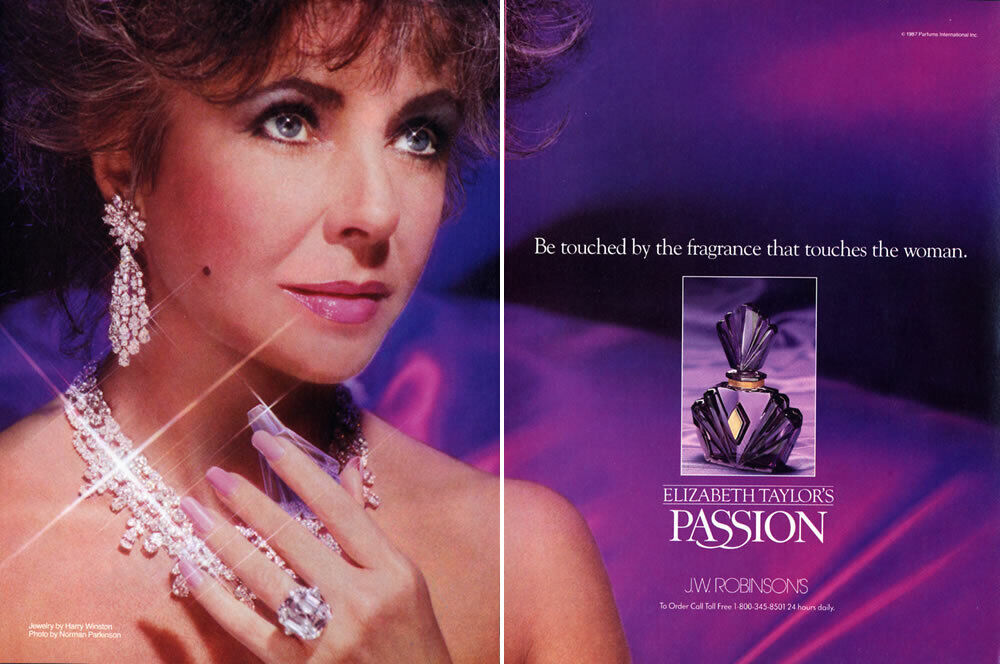 Pair it with Passion
Elizabeth Taylor lived her life with so much passion that she was eventually driven to create, bottle, and package it into a fabulous scent, allowing us to share her glamorous lifestyle with a simple spray or two. As an accessory aficionado, Elizabeth knew how to finish off a look, and perfume was essential. 1987 marked Elizabeth's venture into entrepreneurship with the release of her first fragrance, Passion. Since then, countless celebrities have also made the pivot from entertainer to businesswoman, including Rihanna, Kim Kardashian, Selena Gomez, Hailey Bieber, and Lady Gaga, to be brief.
With no blueprint of her own – aside from drive and initiative, Elizabeth's first fragrance launch was met with instant success. The elegant scent of Passion is a combination of sensuality and romance that alludes to Elizabeth's own multidimensional nature. Upon developing the fragrance, Elizabeth explained the thought process behind Passion, throwing in a bit of her signature self-deprecating humor by poking fun of her multiple marriages. "There's ylang-ylang in it which gives it a wonderful kind of tangy, crisp freshness," she noted. "And lilies of the valley…brides use it in their bouquets…that's probably why I'm so attached to it".
Tropical ylang-ylang, grounded with elements of rose, and paired with velvety notes of patchouli round out a scent that people won't soon forget…even long after you've gone.