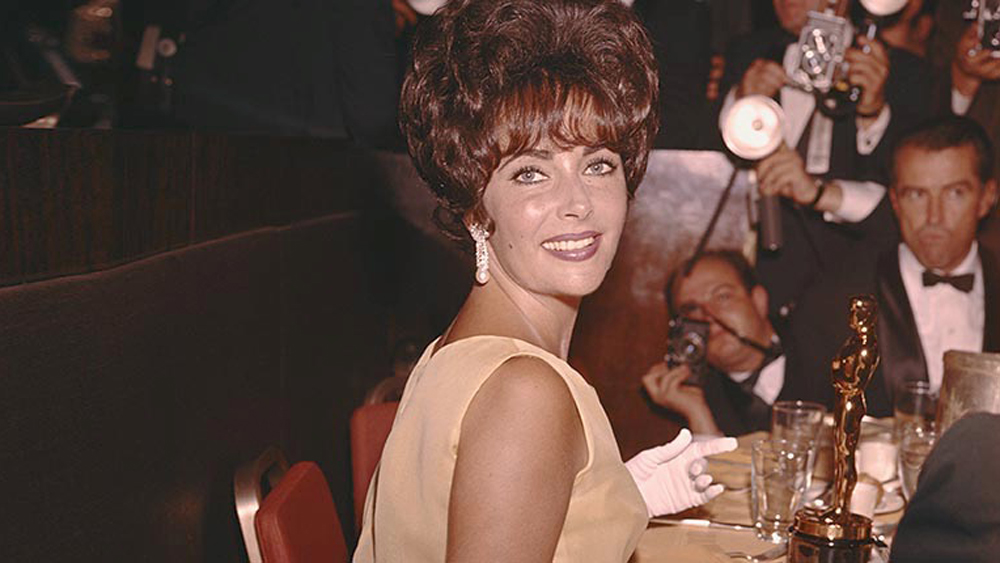 Red Carpet Ready: Elizabeth Taylor's Iconic History at the Academy Awards
When Elizabeth walked the red carpet, all eyes were on her.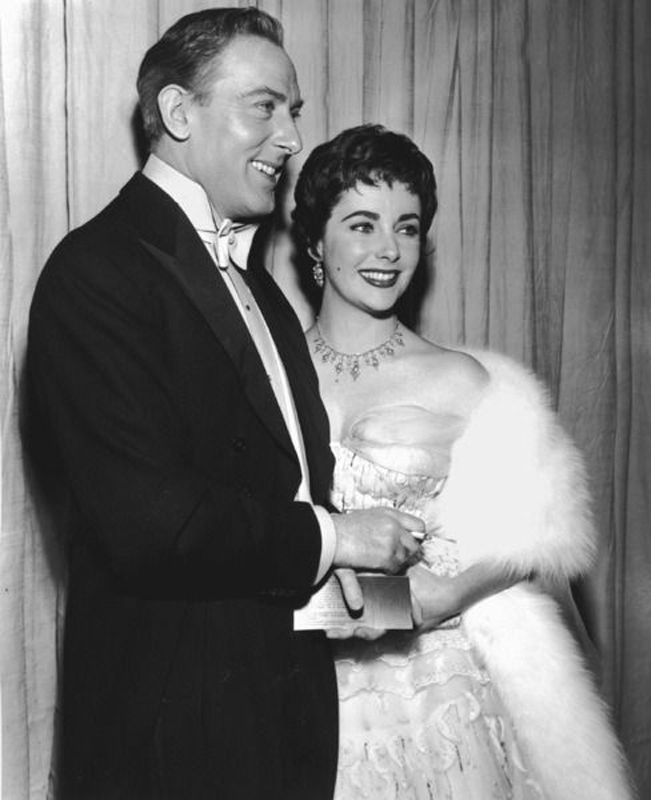 While her relationship with the Academy had its ups and downs over the years, the Oscars undoubtedly combined two of Elizabeth's most treasured passions: fashion and film. From the diamond tiaras that always added a regal flare to her celebrated style, to the Dior gown she wore when accepting her first Oscar, Elizabeth's history of Academy Award wins and nominations is as much an ode to her on-screen craft as it is to the legendary outfits she wore.
Elizabeth earned her first Academy Award nomination for Best Actress in a Leading Role in 1958 for Raintree County, a romantic epic set within the landscape of the Antebellum South. Starring alongside her dear friend Montgomery Clift, Elizabeth stole the screen as the stunning Southern belle, Susanna Drake. While Elizabeth didn't take home a win that evening, she was about to embark on her own Oscar dynasty.
The following year, Elizabeth was once again nominated for Best Actress in a Leading Role, this time for her portrayal of Maggie Pollitt in Cat on a Hot Tin Roof. Based on Tennessee Williams' play of the same name, the film tells the story of Brick Pollitt, played by Paul Newman, and his wife, Maggie, as they visit his family's plantation in Mississippi for his father's, played by Burl Ives, 65th birthday. Like most Williams' plays, each scene is ripe with tension and an undercurrent of temptation. With diamond-adorned ears and an arresting chiffon gown, Elizabeth's winning look was the only victory claimed that night, but her Academy Awards journey was on the precipice of change.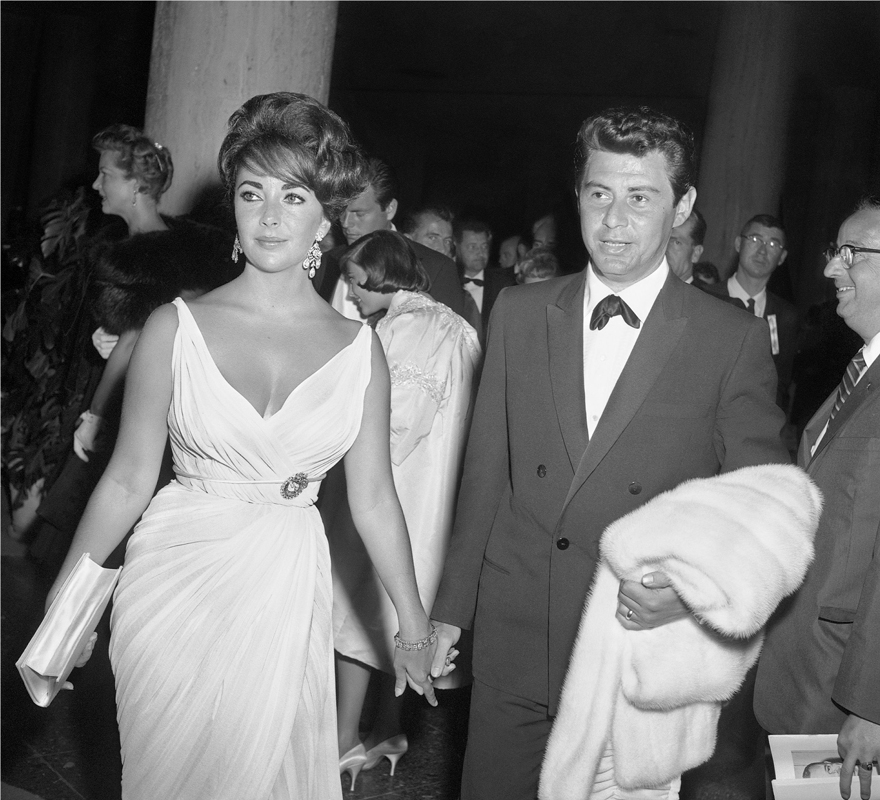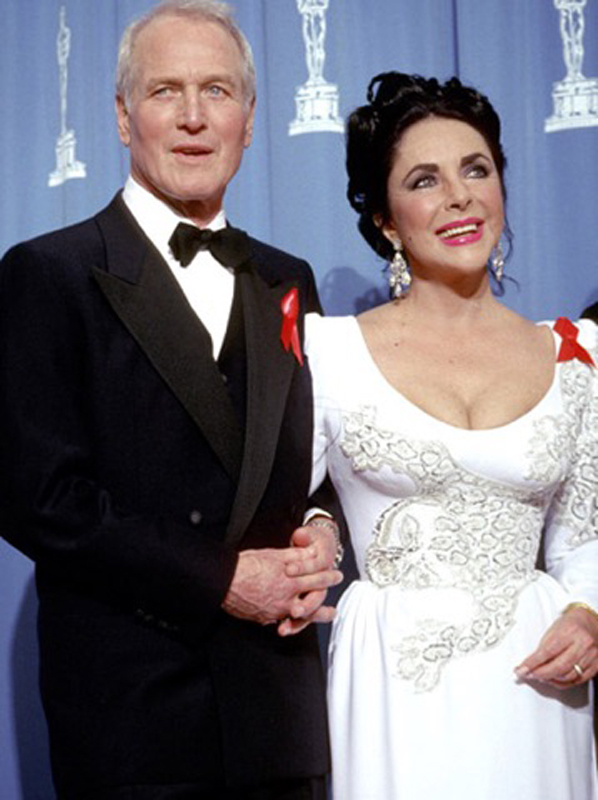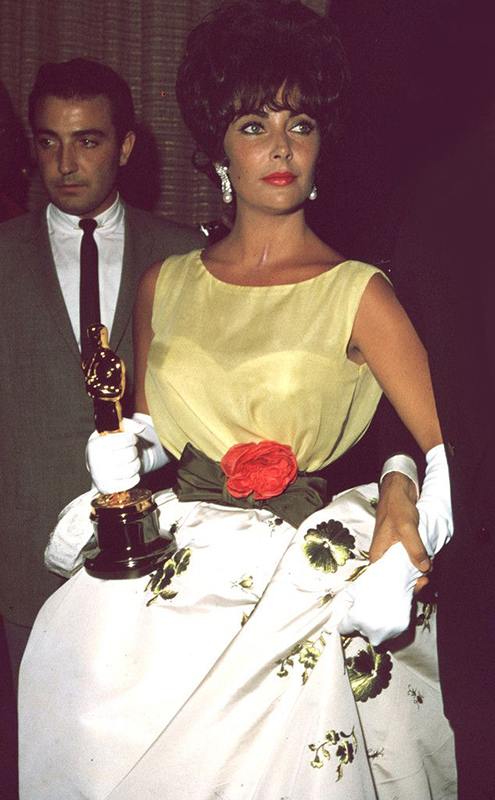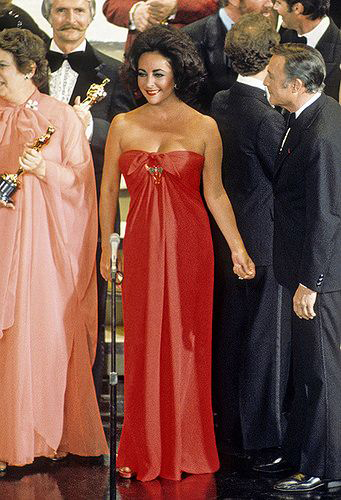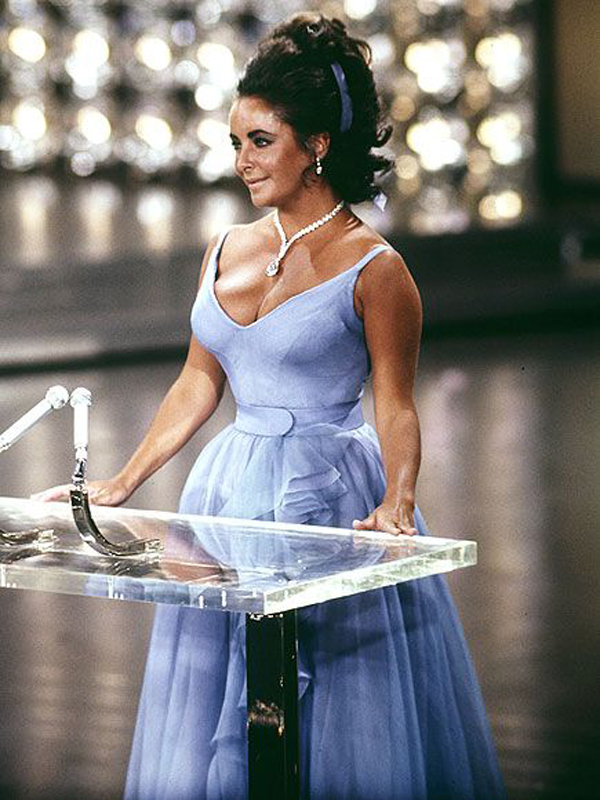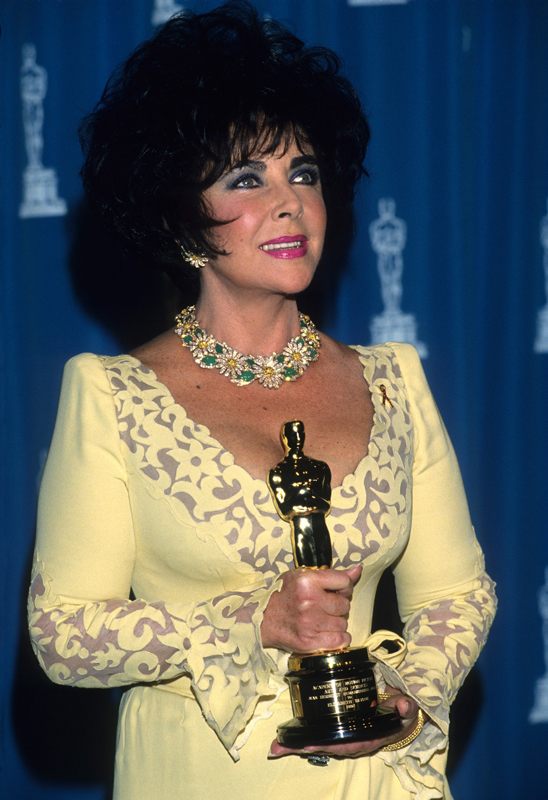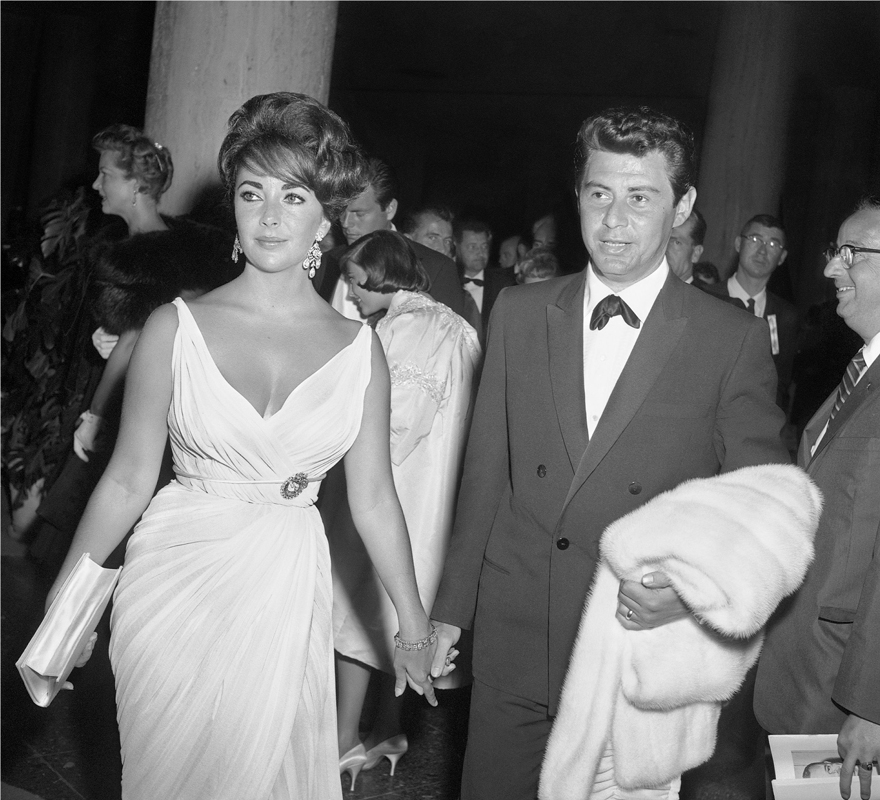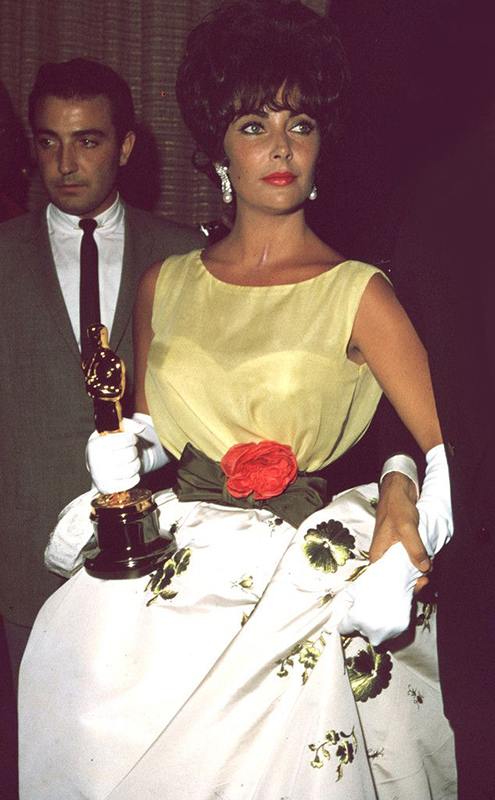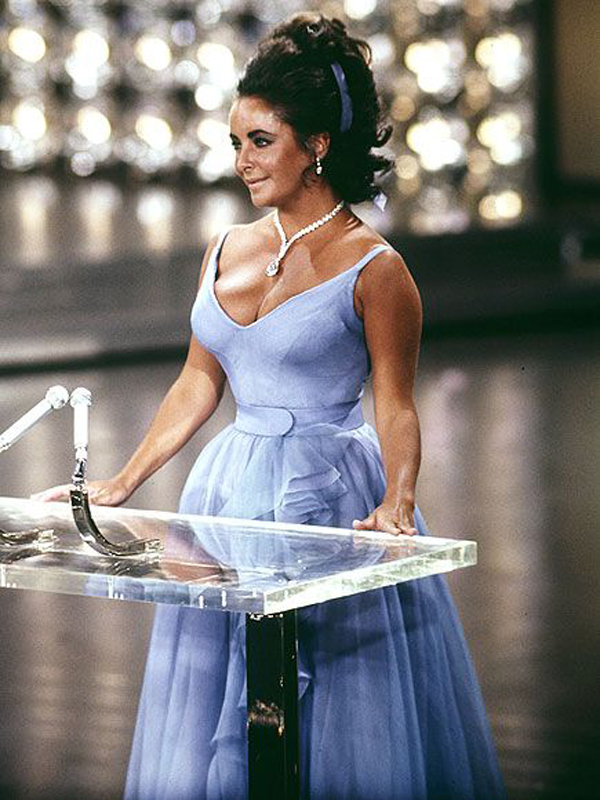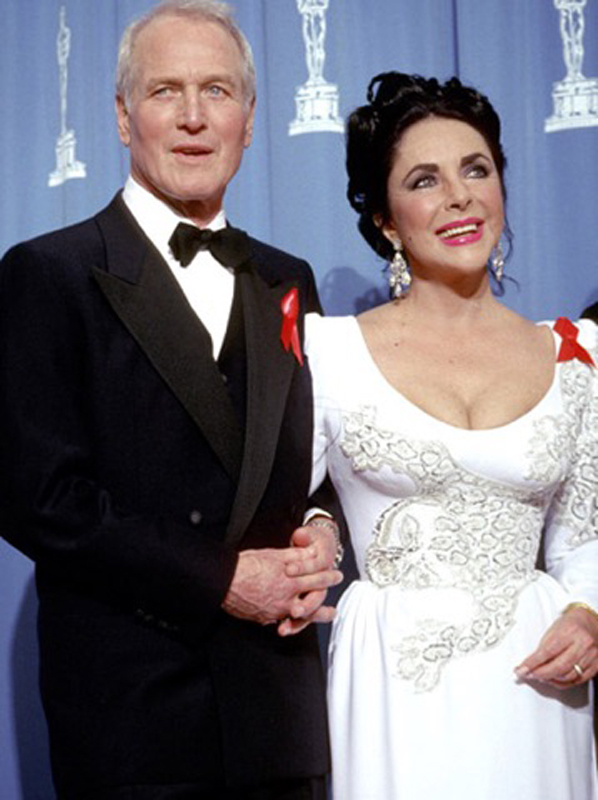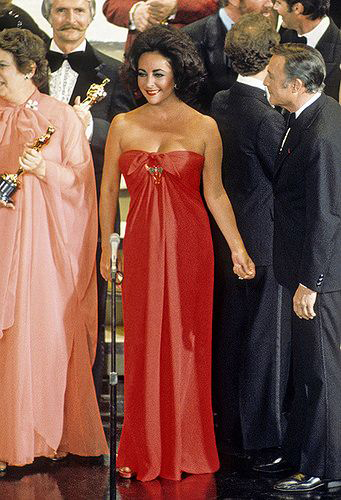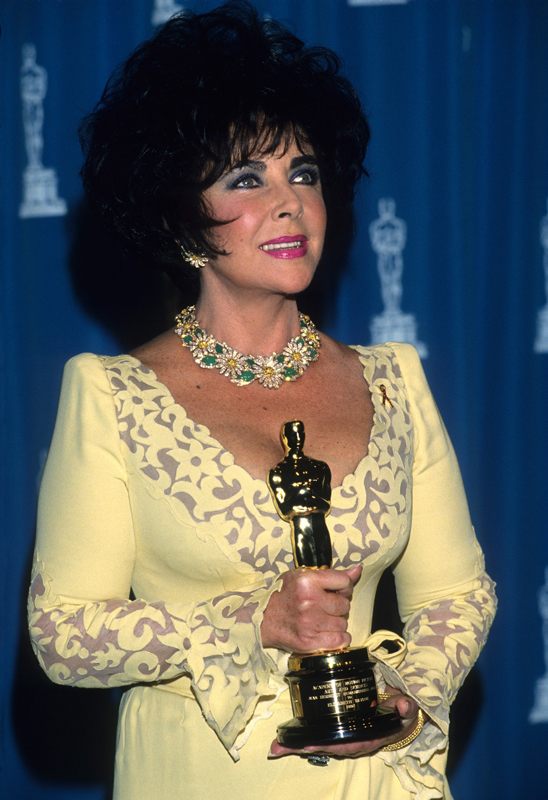 In 1960, Elizabeth scored her third nomination for Best Actress in a Leading Role for Suddenly, Last Summer, yet another Tennessee Williams play. The story centers on the vibrant socialite Catherine Holly, played by Elizabeth, who grapples with trauma after witnessing her cousin's death. Starring alongside Katharine Hepburn and Montgomery Clift, the film was a box office success, with John L. Scott of the L.A. Times calling the film "an absorbing, in part, shocking motion picture," where Elizabeth used her grief over the 1958 death of her third husband, Mike Todd, to "pull out all the histrionic stops, resulting in a performance that will undoubtedly bring plenty of votes come Oscar-nominating time." Elizabeth arrived at the 32nd Academy Awards with Eddie Fisher by her side, wearing a white broderie anglaise-inspired gown and an entrancing diamond tiara.
Elizabeth's first win for Best Actress in a Leading Role arrived in 1961 for her performance as Gloria Wandrous in BUtterfield 8, which tells the tale of Gloria's tragic affair with a rich Manhattanite named Weston Liggett, played by Laurence Harvey. Like every occasion, Elizabeth was dressed to the nines, wearing a floral Dior dress, in shades of pale yellow, white and green, with a bright coral colored flower attached at her waist, from the fashion house's Spring 1961 Haute Couture Collection, diamond and pearl pendant earrings from Ruser, and white, elbow-length gloves. The evening was buzzing with excitement and theatrics, lest we forget the emergency tracheotomy that Elizabeth underwent just six weeks prior while filming Cleopatra. When she graced the stage to accept her award, Elizabeth uttered one of her most memorable, albeit brief, acceptance speeches: "I don't really know how to express my gratitude for this and for everything. I guess all I can do is say thank you, thank you with all my heart."
Her final nomination, and win, for Best Actress in a Leading Role arrived in 1967 for the film adaptation of Edward Albee's Who's Afraid of Virginia Woolf? Elizabeth portrayed Martha, who shares a gripping nightcap with her husband George (played by her then-husband Richard Burton) and two unprepared guests. While the film was nominated for every eligible category, Elizabeth and Richard chose to forgo the event, staying in Paris instead.
Elizabeth's final Oscar celebration was in 1993, when she was awarded the Jean Hersholt Humanitarian Award. In order to bring more awareness to the fight for which she was being honored, Elizabeth wore an AIDS Awareness pin outfitted with ruby and gold, a yellow Valentino dress, and daisy diamond and chrysoprase necklace and earrings by Van Cleef & Arpels and the Elizabeth Taylor Diamond. With a captivated audience, Elizabeth filled the room with an emotional plea for action. "Tonight, I am asking for your help. I call upon you to draw from the depths of your being to prove that we are a human race, to prove that our love outweighs our need to hate, that our compassion is more compelling than our need to blame, that our sensitivity to those in need is stronger than our greed, that our ability to reason overcomes our fear and that at the end of each of our lives we can look back and be proud that we have treated others with the kindness, dignity and respect that every human being deserves."
Glamour and success were second nature to Elizabeth, but behind every award and mesmerizing look was a woman eager to parlay her platform to better the world at large. Suffice it to say, the Academy Awards without Elizabeth will never be the same.