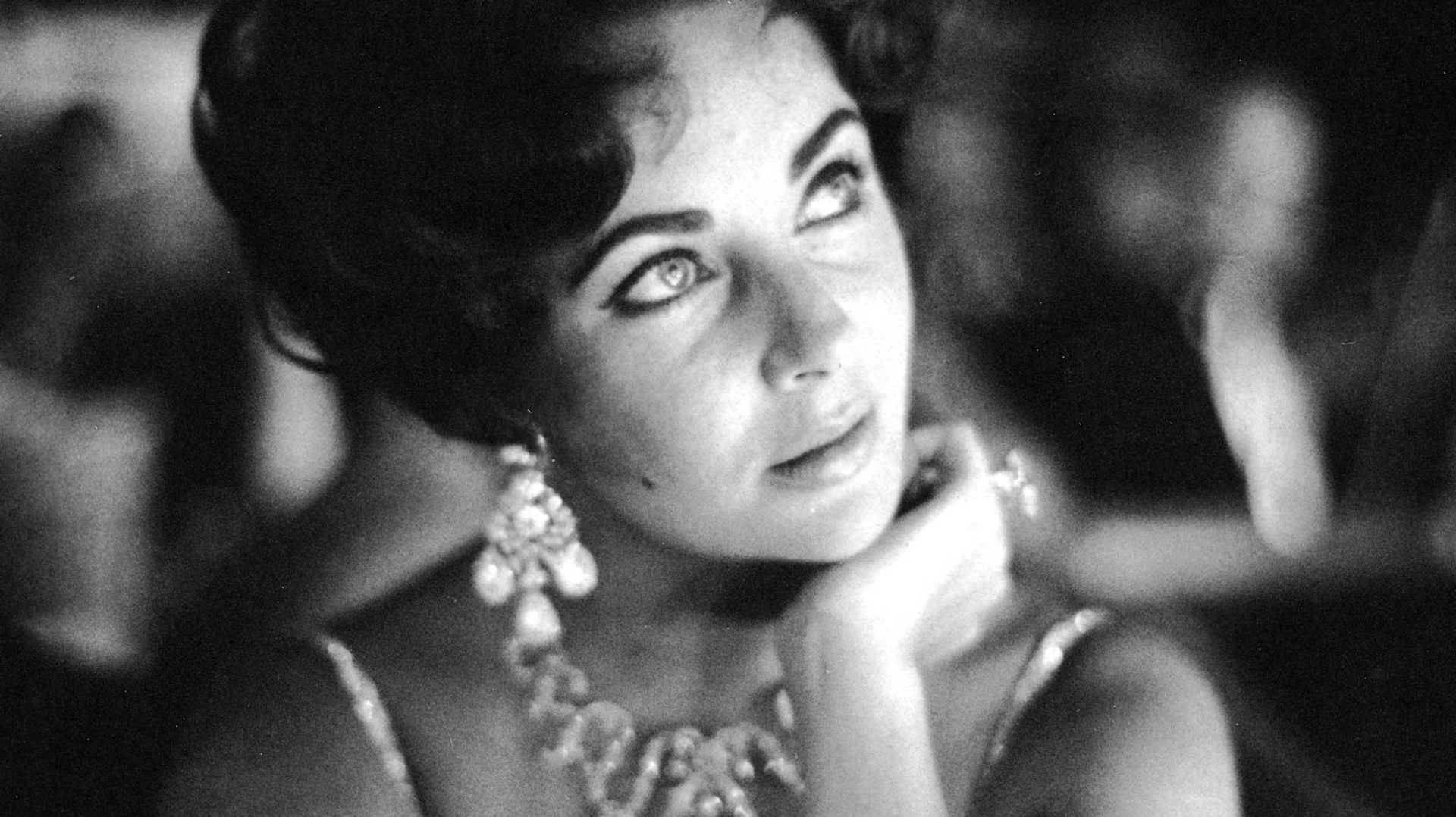 Reminiscing on the Love & White Diamonds Perfume Launch
Top notes of neroli, mandarin orange, and petitgrain captivated the room, while whispers of jasmine, sambac, gardenia, tuberose, and Turkish rose wafted delicately about. And, for the partygoers in possession of particularly acute olfactory skills, the elegant floral aroma was underlaid by woody hints of musk, cedar, and sandalwood.
It was a mildly tempered mid-October evening in 2017, when just across the street from New York City's Central Park on East 63rd street, in the grand, 1920's Academy Mansion was the exclusive launch event for Elizabeth Taylor's Love & White Diamonds fragrance, hosted by actress Camilla Belle.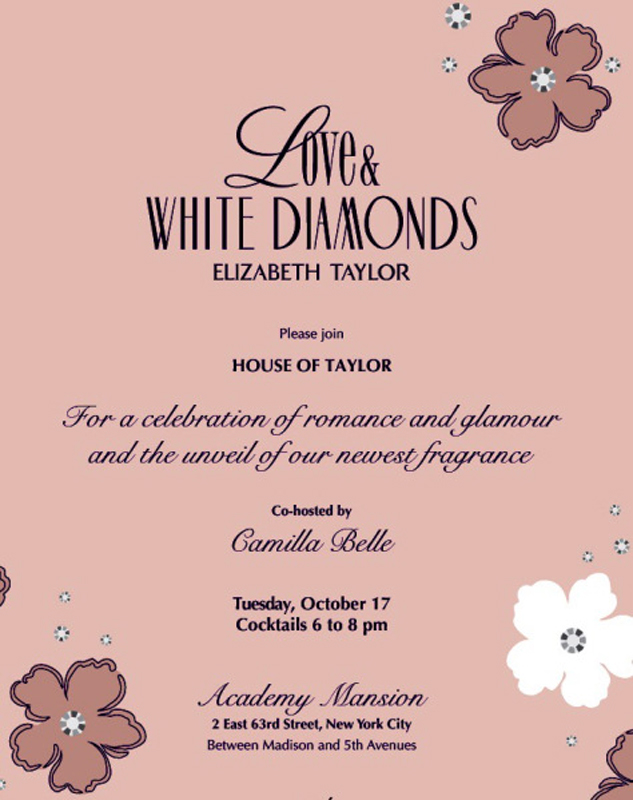 As part of the iconic, top-selling White Diamonds fragrance collection, Love & White Diamonds was created to honor Elizabeth's two greatest passions: romance and diamonds. As partner Revlon described, "One of the key inspirations of Love & White Diamonds is the epic love story of Elizabeth Taylor and Richard Burton, an endless romance that captured the imagination of the world. Their expression of fiery passion for one another is recreated through a bouquet of beautiful floral notes in the magical and glamorous fragrance."
To help execute the affair with the integrity, passion, and elegance that was authentic to Elizabeth - the caliber of detail not even New York's top event planner could provide - Revlon called upon the access and expertise within the Trustees of Elizabeth's Estate. Collaborating on the details of the launch event was a wonderful opportunity for Tim Mendelson, Co-Trustee of Elizabeth's estate and her longtime personal assistant, to tap into the vast Elizabeth Taylor archive. From photographs to wardrobe, the archive provides a seemingly endless trove of opportunities to enhance the unique ways in which we can support and enliven Elizabeth's enduring legacy.
To illustrate the inspiration behind Love & White Diamonds, Mendelson utilized the archive to source a collection of photographs that captured Elizabeth and Richard's passion for one another. In addition to the beautiful images, the pièce de résistance borrowed from the archive was the very dress Elizabeth wore to her first wedding to Richard (custom-designed by Irene Sharaff, who won the Academy Award for Best Costume Design on Cleopatra). Almost half a century after Elizabeth wore the canary yellow chiffon babydoll dress, its presence at the event created an inimitable tribute to the icon herself.
Further expressing the theme of romance, the party enlisted a talented calligrapher to help attendees craft sentimental notes for their loved ones. The individual cards were then finished with a spritz of Love & White Diamonds, therefore spreading Elizabeth's undying passions to those near and far.
By the end of the night, Elizabeth's dress was safely back en route to the archive in Los Angeles, but the air of Elizabeth lingered on.