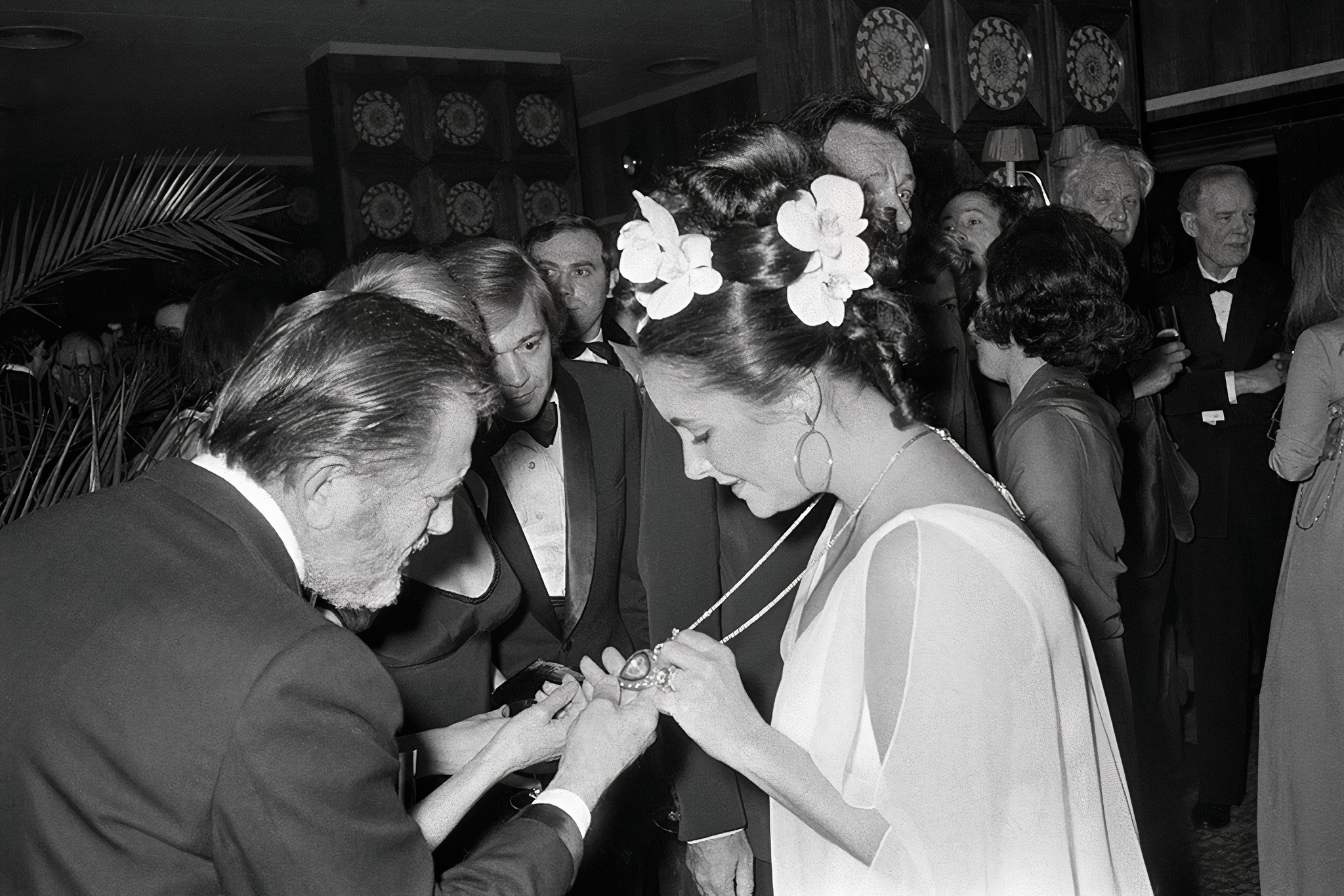 Rubies, Diamonds, and Love
When Richard Burton came to the conclusion that he could not give Elizabeth the actual Taj Mahal for her 40th birthday, as that would be impossible and it would not fit in their Swiss "Chalet Ariel," he opted for the second best option he could think of, the Taj Mahal necklace.
"This piece grabbed both of us," recalled Elizabeth in My Love Affair With Jewelry. "It's incredibly beautiful, but the story behind the necklace is what gives it romantic value." The decadent heart shaped pendant, constructed from rubies and diamonds, tells its story through an inscription left on its surface. Made during the Mughal period, it was reported that Persian Emperor Jahangir gifted his wife the commissioned necklace as a sign of his affection for her. The story continues that the pendant was later passed to their son, Shah Jahan, who gifted it to his most adored wife, Queen Mumtaz. The necklace is named after the famous mausoleum.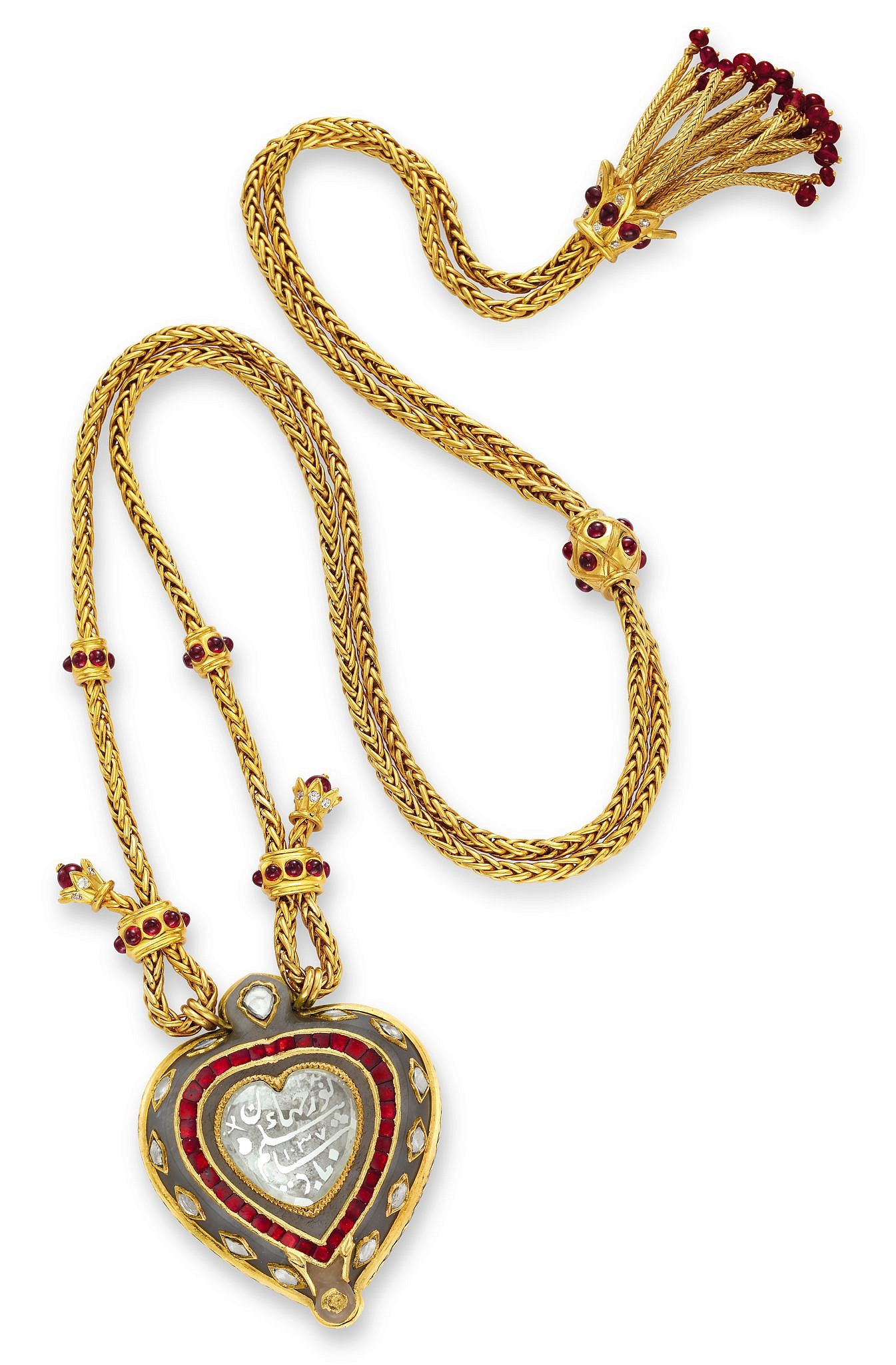 This historically loved pendant made its way to the king and queen of pop culture in 1972 at, of all places, John F. Kennedy Airport in New York where Elizabeth and Richard awaited a connecting flight. The Taj Mahal was delivered to the airport by Cartier specifically for Elizabeth and Richard to assess and purchase, along with a custom replica chain encrusted with matching rubies and gold to replace the original white silk cord that had become tattered over time. However, the airport during a long day of travel, was not a romantic enough setting for the pair, and Richard waited to officially gift Elizabeth the pendant until her 40th birthday celebration in Budapest, Hungary.
Although Elizabeth showed up to her two-day-long birthday festivities wearing some of her finest jewelry, including the Elizabeth Taylor Diamond - also known as the Krupp-diamond - it was the Taj Mahal - worn on the second night of dinner and dancing - which stole the show, a symbol of her and Richard's love, displayed for all to see.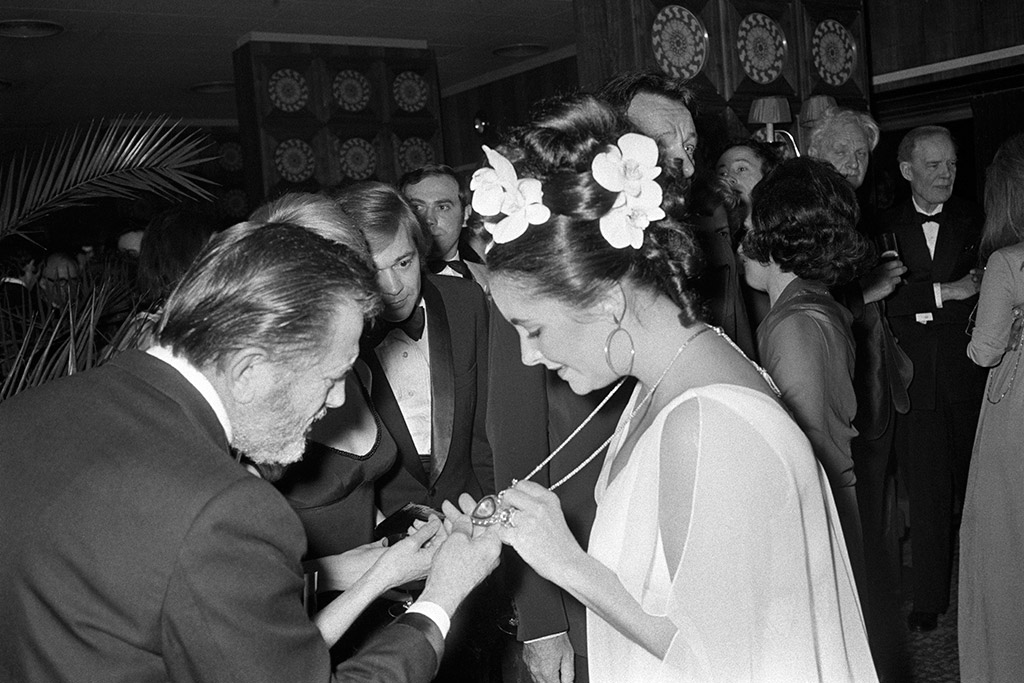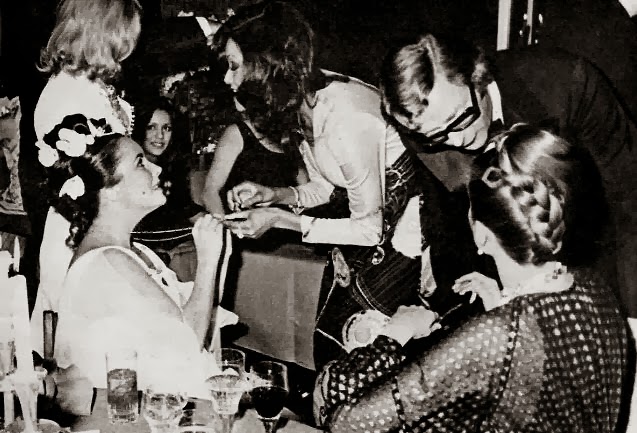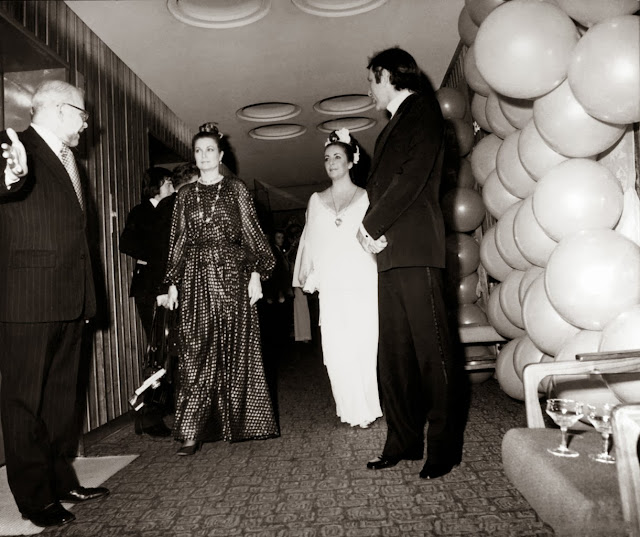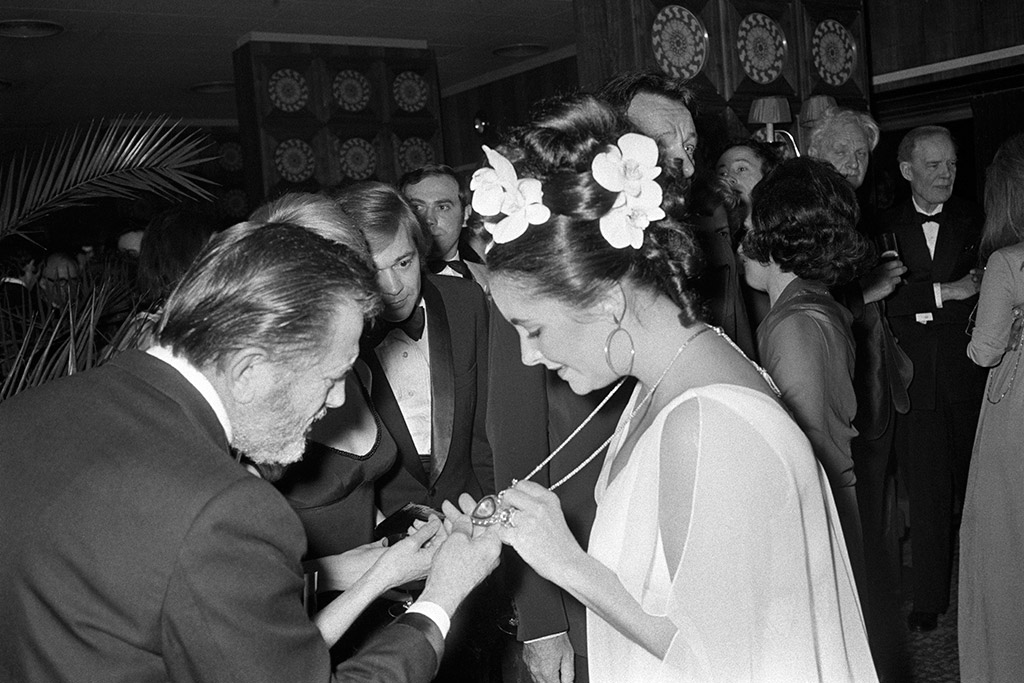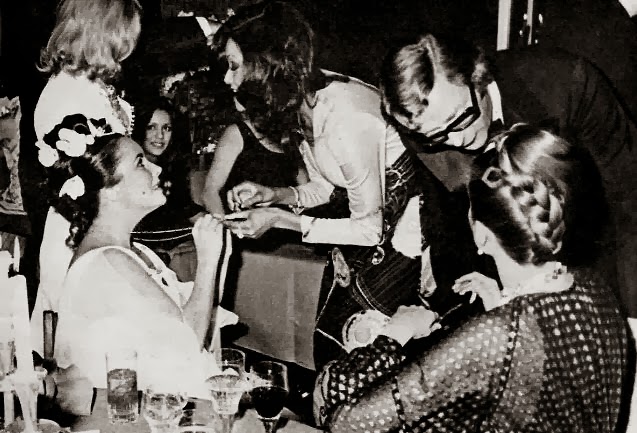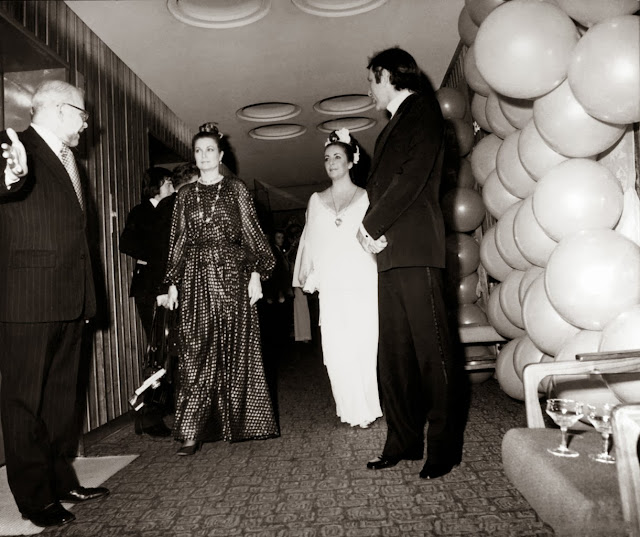 The Taj Mahal became a way of holding Richard's love close to her heart through her life. Nearly 30 years later, Elizabeth wore the Taj Mahal to a party sponsored by the Foundation for AIDS Research - which she had Co-Founded in 1985 - showing that through all her endeavors, Richard was always beside her.