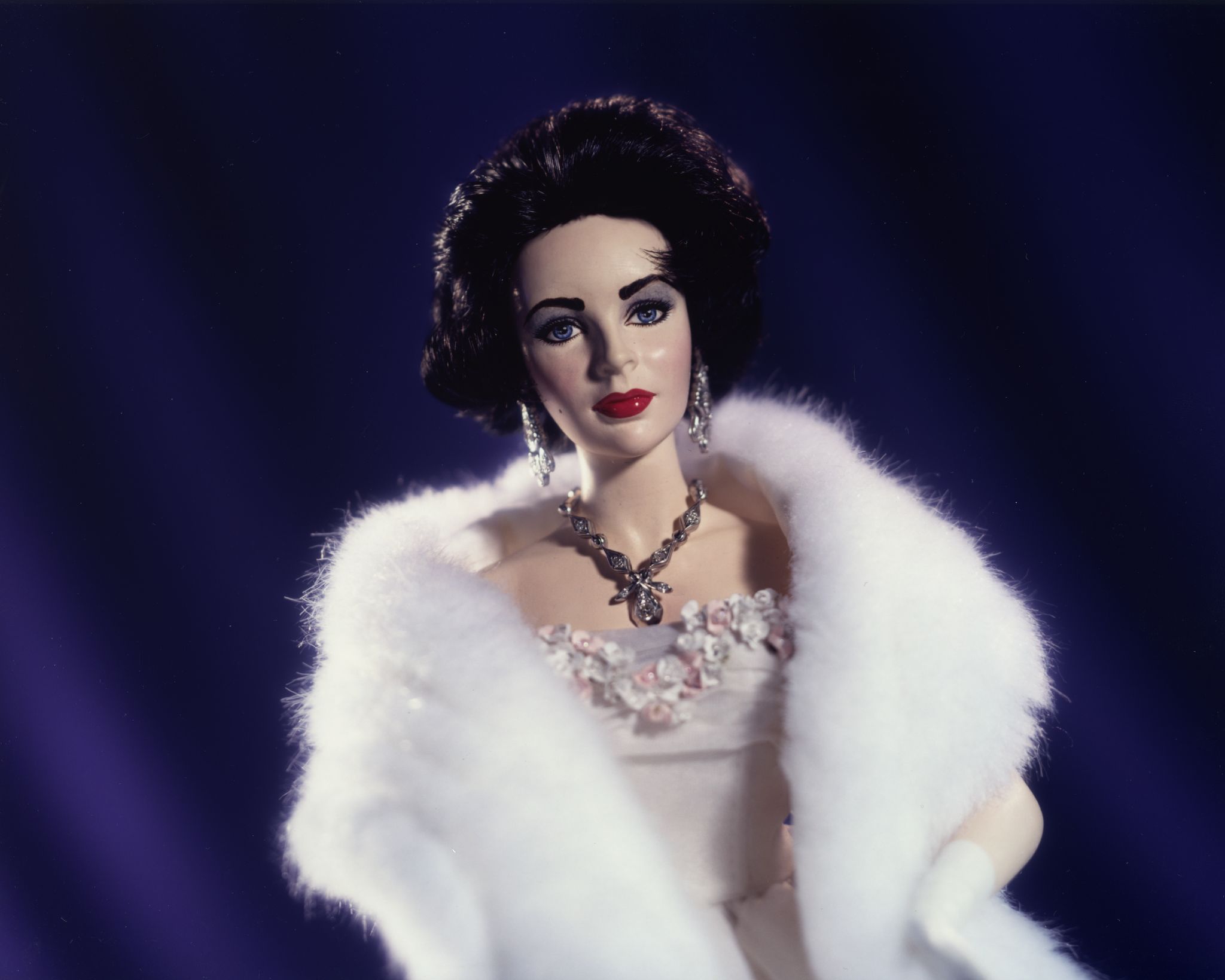 The Elizabeth Taylor Dolls
Millions are running to theaters for the release of Barbie – a film where Barbie and Ken are having the time of their lives in the colorful and seemingly perfect world of Barbie Land. Mattel has created a legendary brand that's evolved over decades and spanned 64 years. First introduced to the world on March 9, 1959, Barbie was made to be a woman with endless opportunities, whether she's an astronaut, a dentist, an Olympic gold medalist, or even a Hollywood legend – that's where Elizabeth Taylor comes in as she was one of the stars who inspired the first Barbie doll.
Over the years Mattel has fashioned several dolls from Elizabeth Taylor's likeness, the faces of which were reviewed and approved by Elizabeth herself, including her roles in movies such as Cleopatra and Father of the Bride. Always keen to use her status for the benefit of The Elizabeth Taylor AIDS Foundation, a portion of the proceeds made from the dolls went to support her life's work. In 1998, Mattel created a one-of-a-kind Elizabeth Taylor doll, which was auctioned at Dream Halloween, a benefit for Children Affected by AIDS, on October 24, 1998. The doll, which wore actual diamond earrings and a dress inspired by Elizabeth's Edith Head-designed costume in "A Place in the Sun" (1951), was auctioned for $25,000 to Elizabeth's friend, Demi Moore.
The Elizabeth Taylor as Cleopatra doll was released the following year, highlighting her stunning gold costume complete with the dramatic 'feather' cloak, followed by the Father of the Bride doll that featured a replica of the satin and lace wedding gown in the classic film. The next would be an exclusive special edition doll that wore a miniature Taylor-Burton Diamond around her neck with another Edith Head-inspired gown– the periwinkle blue and violet faille crepe evening dress Elizabeth wore to the Academy Awards in 1970 that made everyone's head turn. In 2012, Mattel unveiled two commemorative dolls named after Elizabeth's fragrances: White Diamonds and Violet Eyes. The entire collection captures some of Elizabeth's best moments and brings her classic beauty to an iconic toy – see them all below.