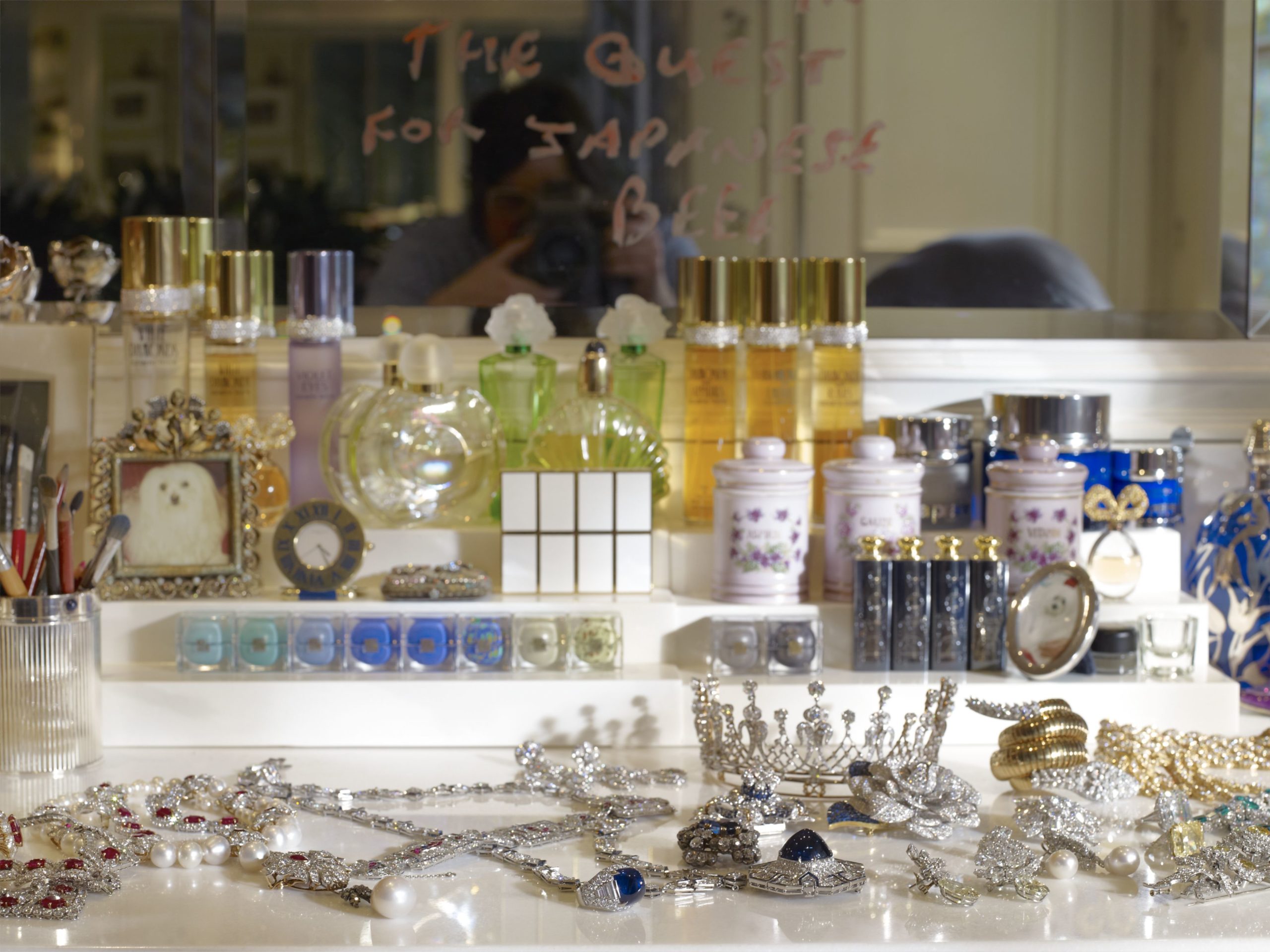 The Glamour and Creativity of Elizabeth's Fragrances
Fragrance is an incredibly intimate thing. It can evoke very specific thoughts or memories and is a little different for each person who wears it. I think it's the most accessible luxury.
Glamour was at the heart of everything Elizabeth did. From her jewels down to the fragrance spritzed on her wrist, she knew luxury was found in the fine details that made up life. Wanting to share some of her favorite pleasures with the world, Elizabeth began crafting a series of signature fragrances, including the iconic White Diamonds. She believed indulging in a fine fragrance was the most accessible way to incorporate a sense of elegance into the everyday. As she built her fragrance empire, each scent she released mixed with iconic images and advertisements, carrying Elizabeth's charm and lifestyle into her brand.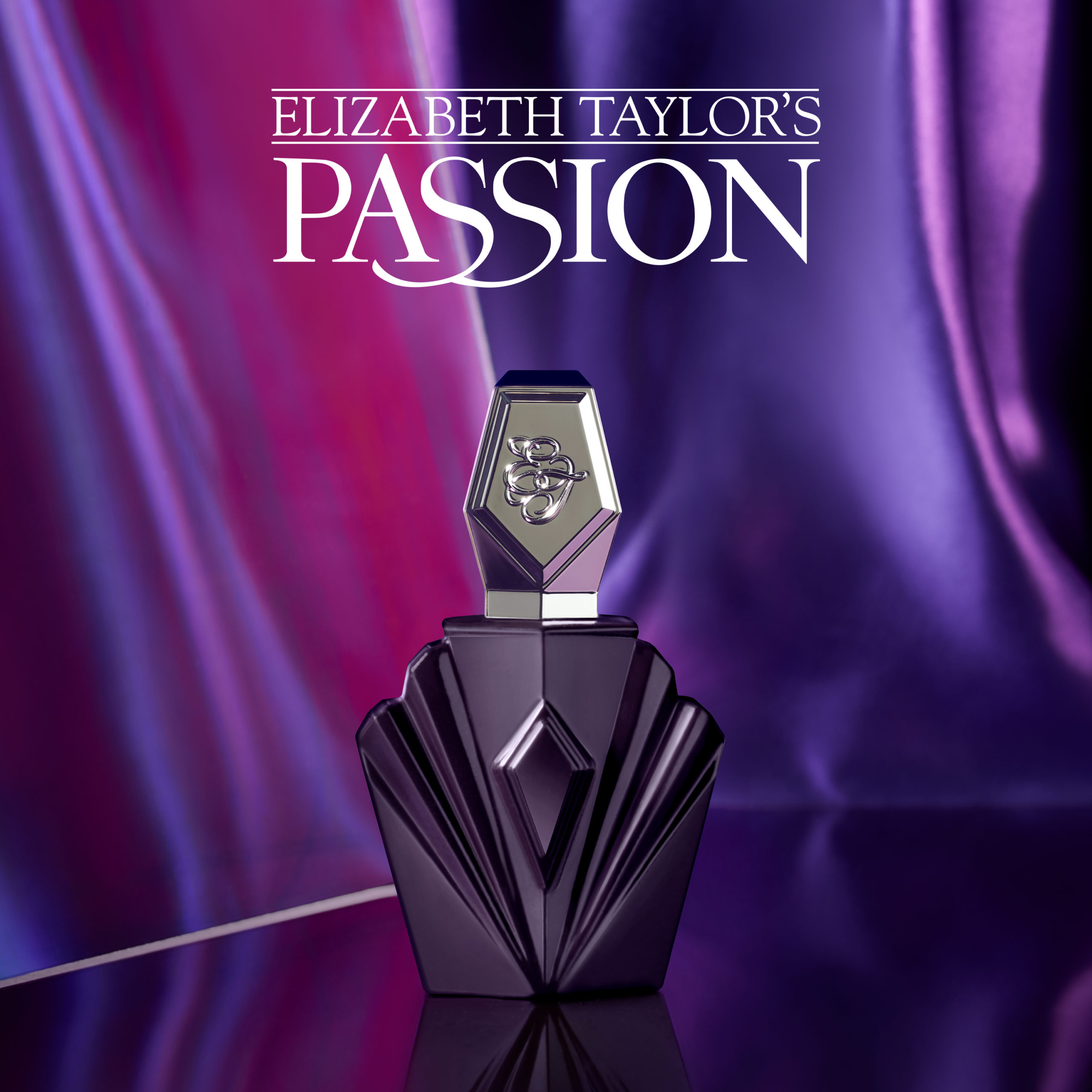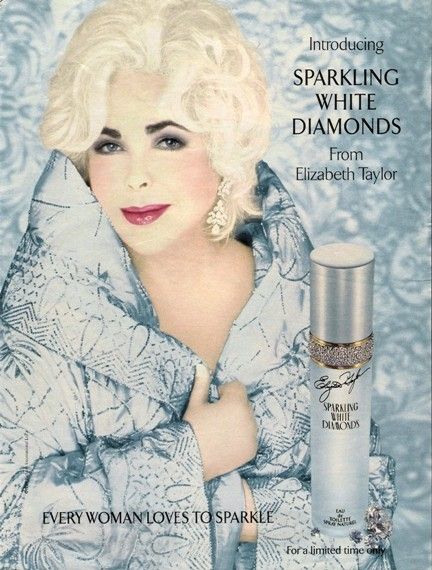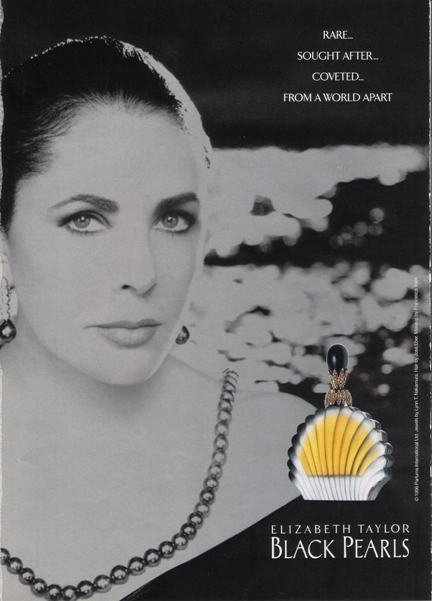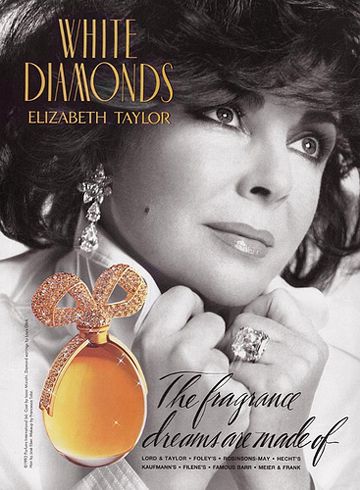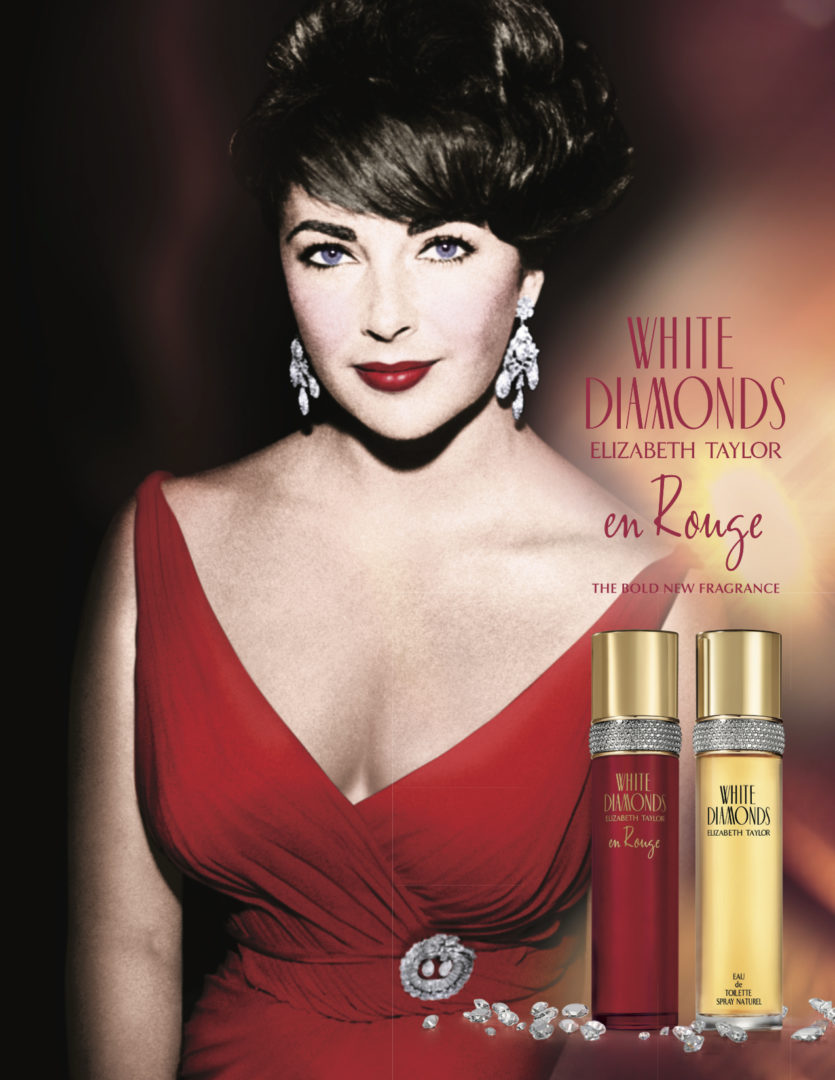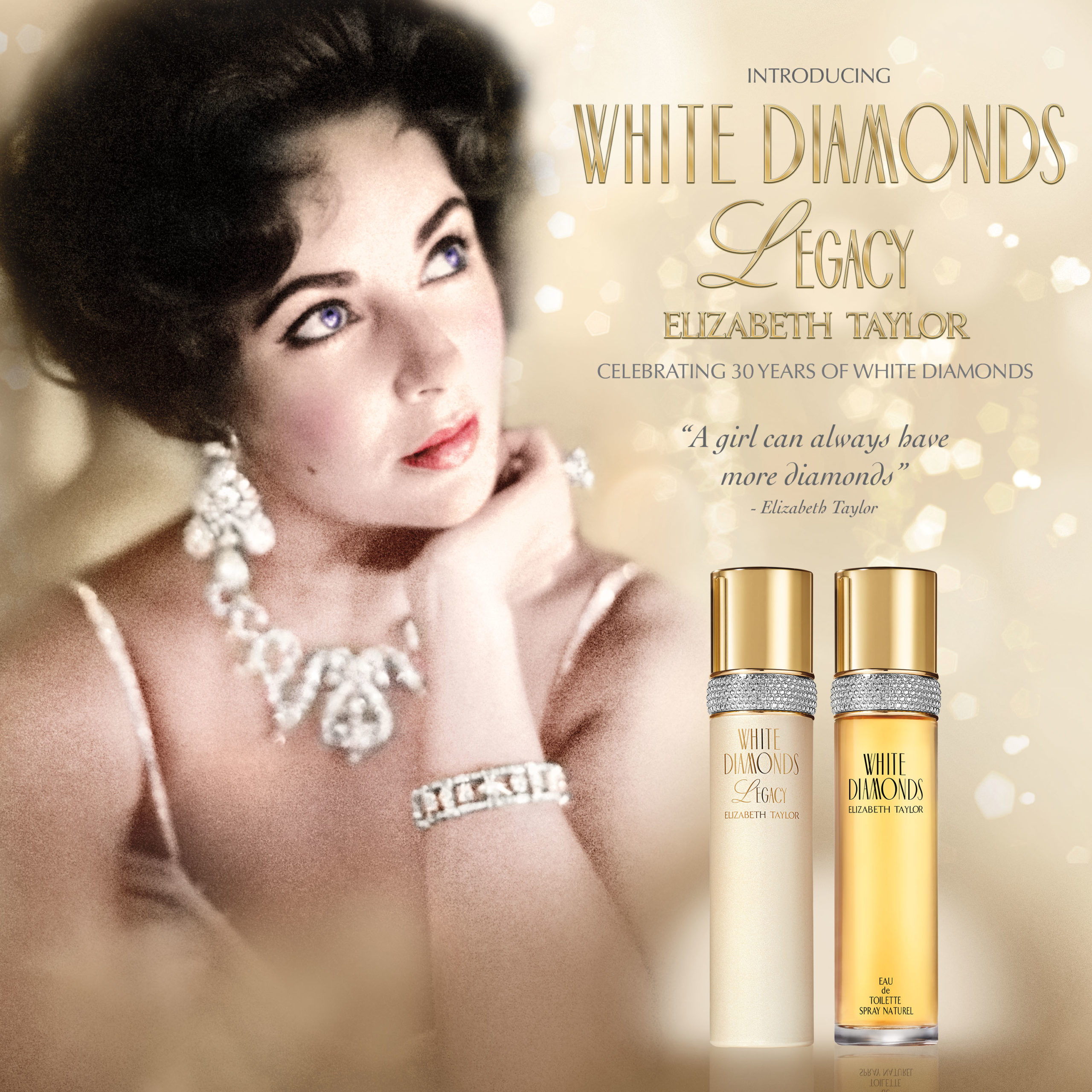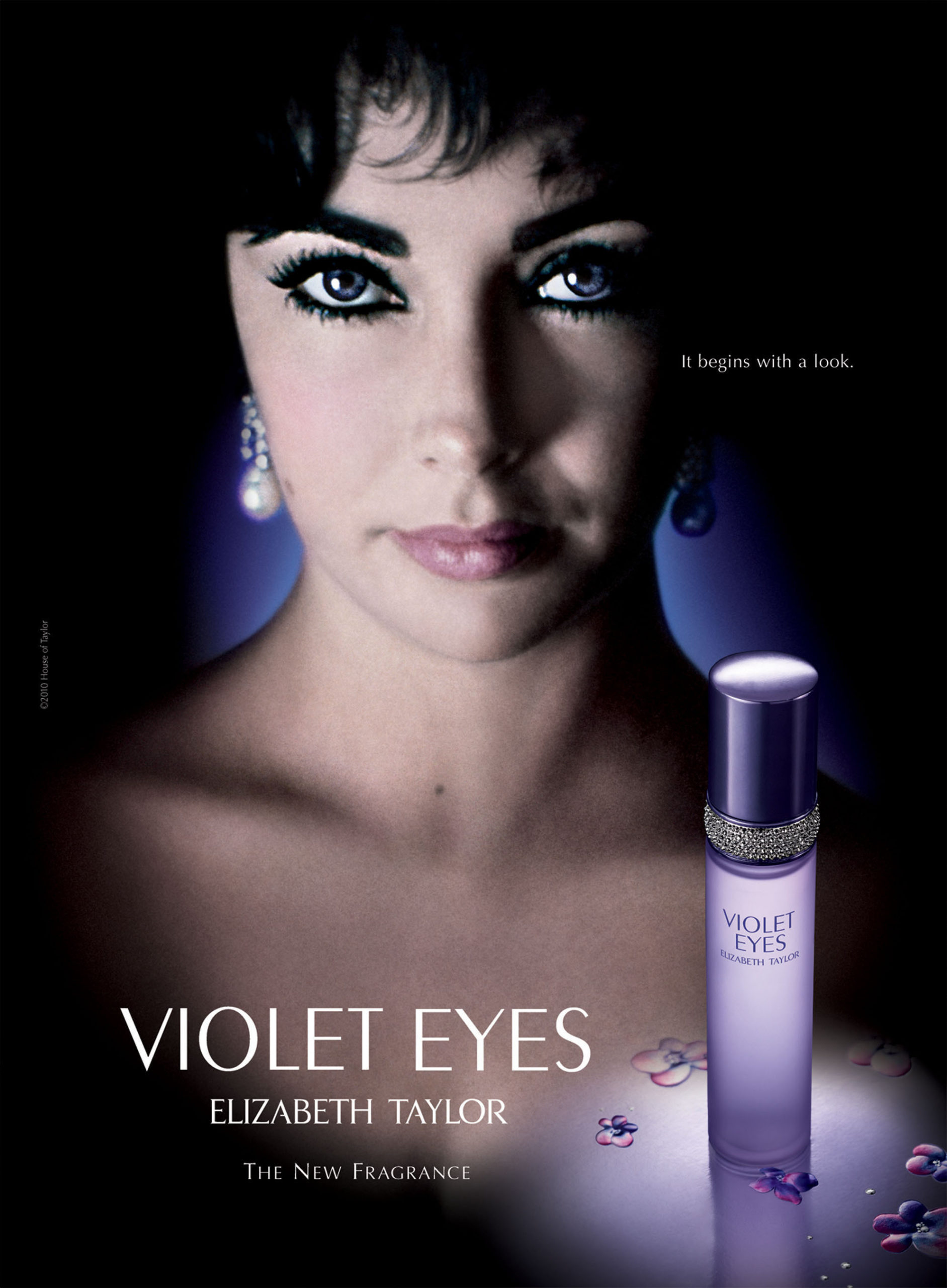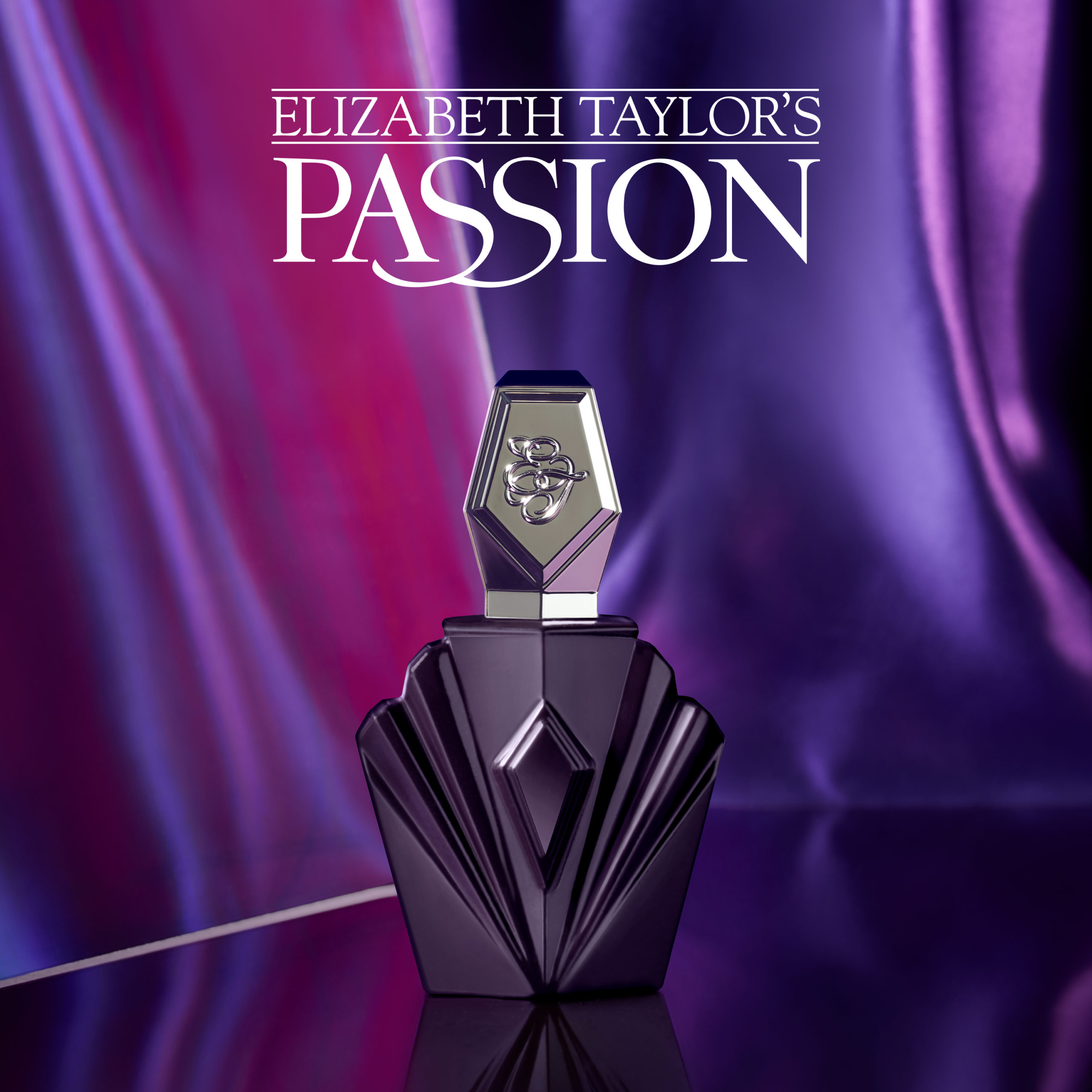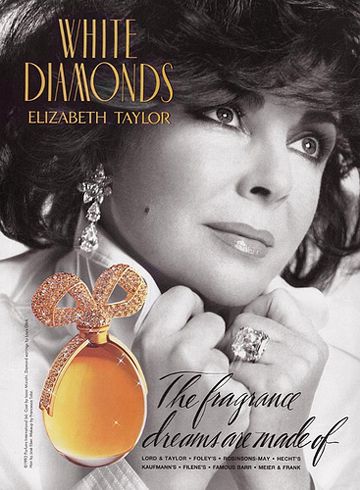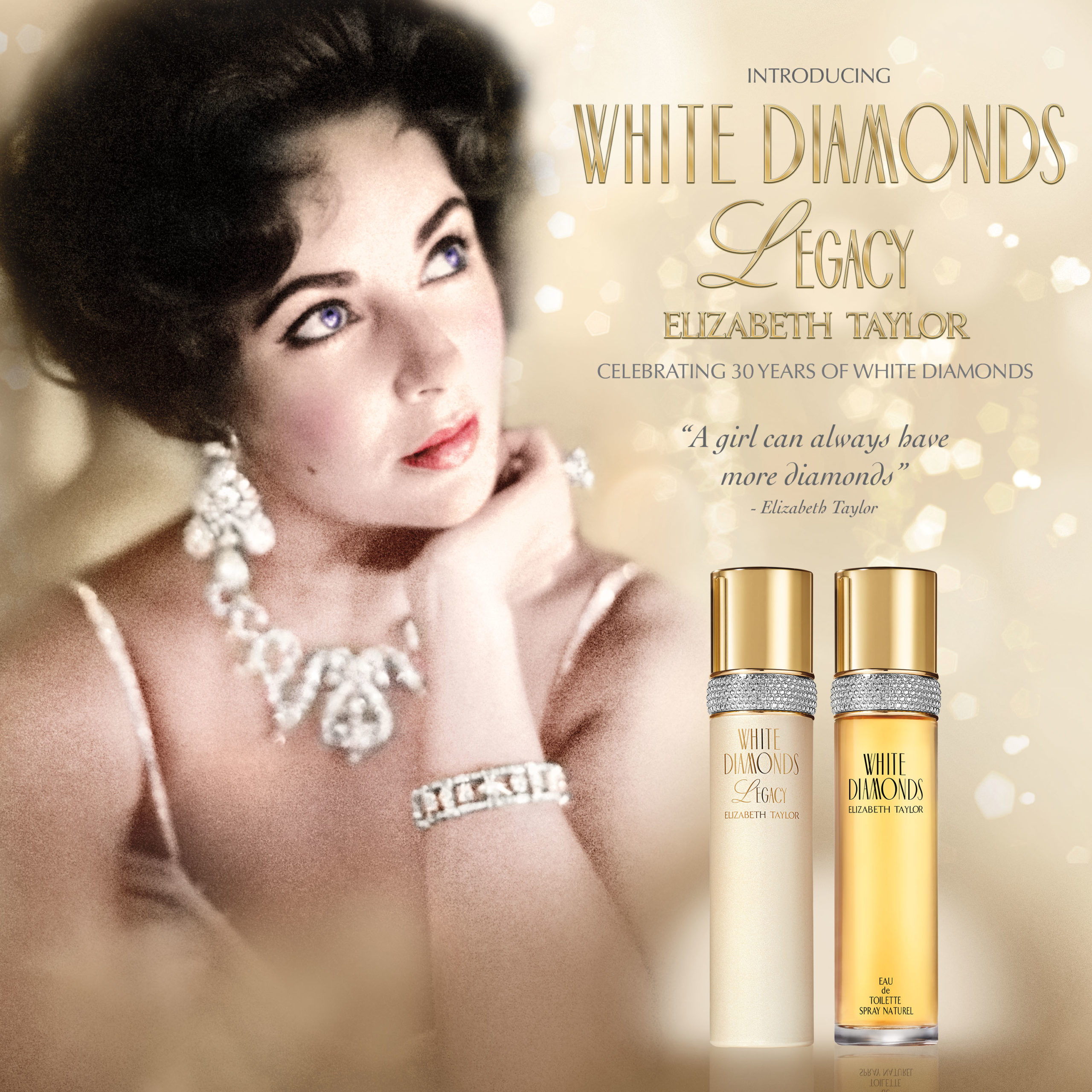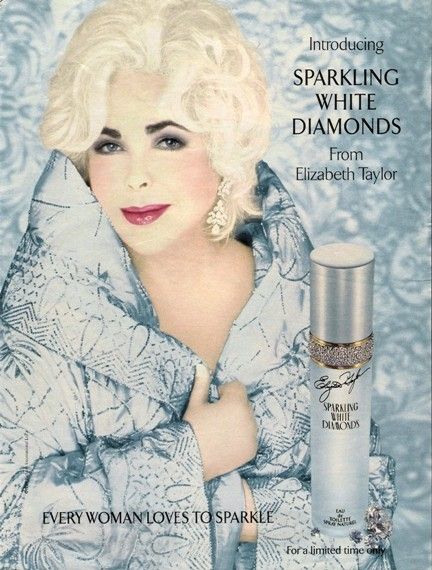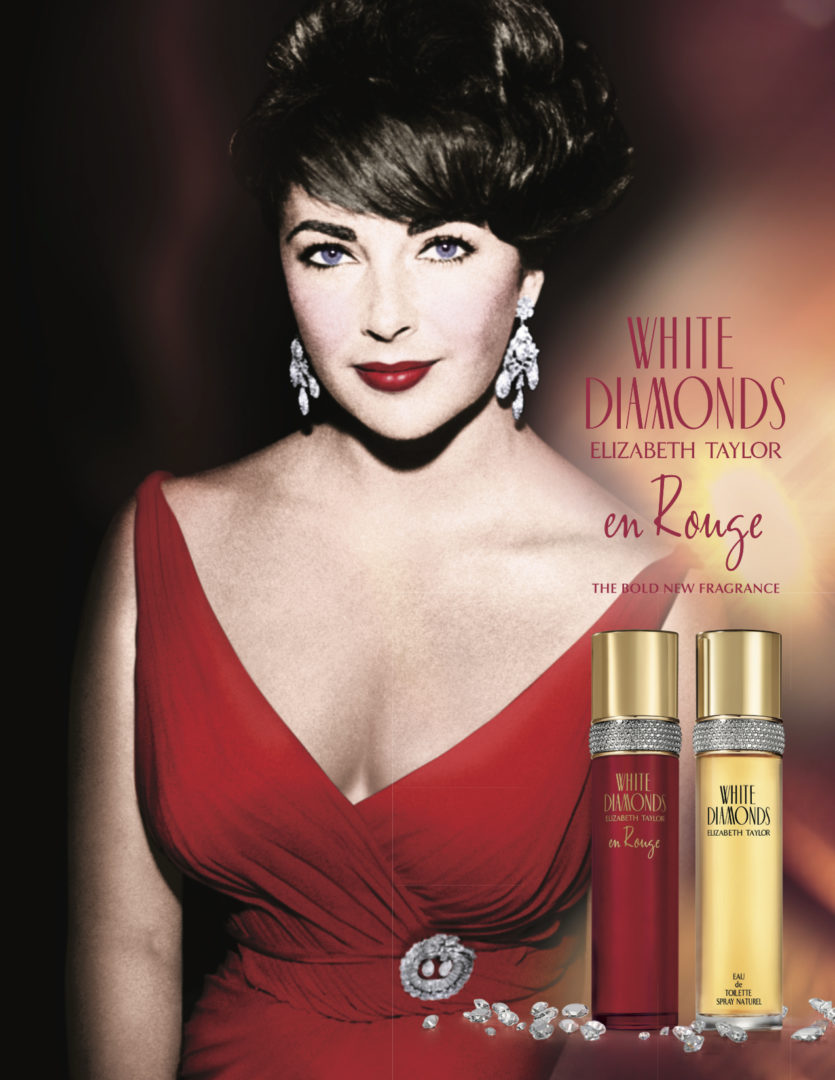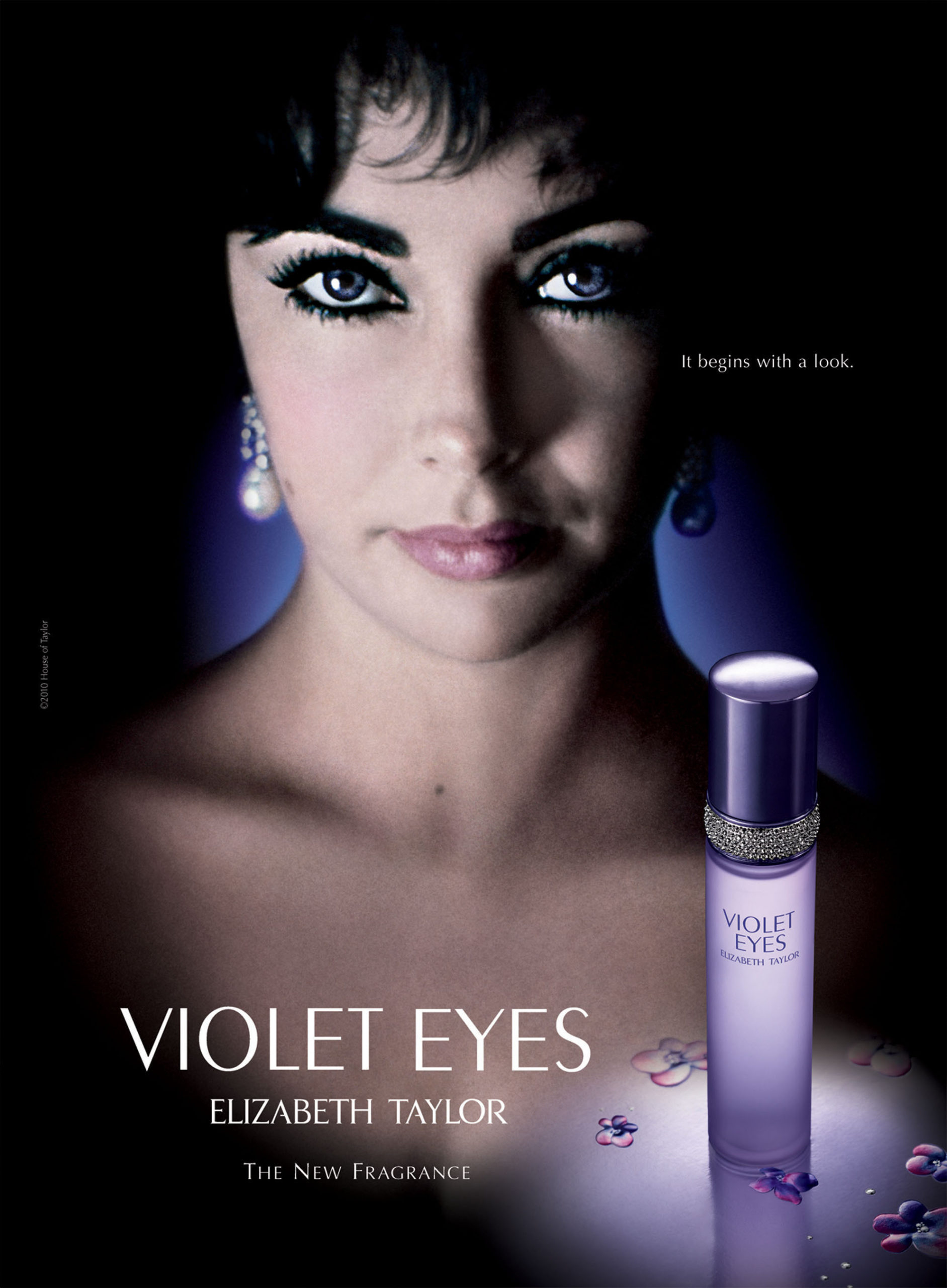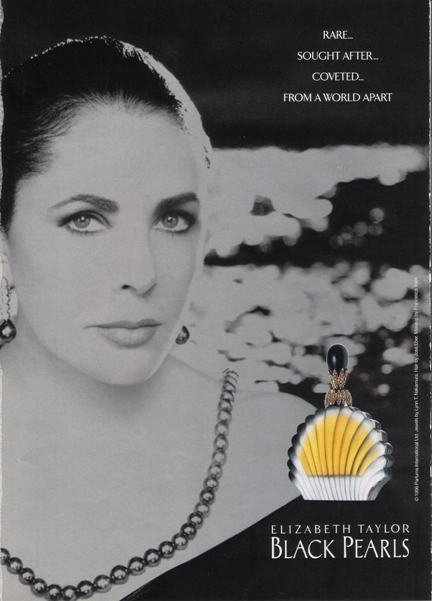 Elizabeth was hands-on with her fragrance creations and touched every step of the process. Beginning with the concept, building the scent from the base to the top notes, and finally seeing it through to the visual marketing, bottle design, and product distribution. When it came to her most iconic fragrance, White Diamonds, she and her team knew they had made a classic. With top notes of Amazon Lily, Neroli Bigarade, Aldehydes, Tagette Oil, Bergamot, a heart of Tuberose, Jasmin, Narcisse, Rose, Muguet, Ylang Ylang, and a base composed of Amber, Oakmoss, Patchouli, Sandalwood Mysore - the scent is a profound experience, a story that unfolds throughout each wear.
Testing the perfume while developing it was a joy. And the inside circle of White Diamonds creators were not the only people to test the scent before its launch. Elizabeth wanted the fragrance to be approachable and desirable for all women, so everywhere she went she carried a bottle with her, stopping women along the way - from airline attendants to business executives - to try the product and to get their opinions on it. Of course, they all loved it.
Fragrance creation is an art form that Elizabeth valued dearly. As she went on to create other iconic collections and single fragrances, she never lost sight of the fact that this was a way for her to connect intimately with her audience. Wanting to give people a piece of her life that they could use everyday, Elizabeth released the Fragrant Jewels Collection - a set of four scents, including White Diamonds, and adding Diamonds and Sapphires, Diamonds and Rubies, and Diamonds and Emeralds. This collection is, of course, in addition to Passion, Black Pearls, Forever Elizabeth, Love and White Diamonds, and more.
A fragrance that Elizabeth held close to her heart was Gardenia. Expanding on her more iconic associations like jewels and romance, Elizabeth wanted this scent to offer an intimate glimpse into her private Bel Air garden, where she grew her cherished gardenias. While developing the perfume, Elizabeth's partners made many attempts to present a gardenia themed fragrance, but none of them captured the heart of the scent that Elizabeth wanted. Eventually, Elizabeth cut a gardenia from her own garden and worked with the lab to extract that exact scent. From there, her Gardenia fragrance was finally born. She wore it herself often, and kept bottles around the house for guests.
I wear perfume even when I'm alone
Elizabeth approached her fragrances with passion and creativity, as she ultimately built a fragrance empire that is still available today. She was one of the first celebrities to use fragrance as a way to build a lifestyle and brand image that people enjoyed. Always the face of her own products, Elizabeth tapped into a cross-generational market through her broad appeal as an actress, humanitarian, and timeless icon.No matter the era, Elizabeth presents a magnetic and intoxicating aura, to which so many are drawn.
Having just celebrated its 30th anniversary in 2021, White Diamonds cements itself as one of the true classics of the fragrance industry, with many of Elizabeth's other signature scents not far behind. Elizabeth's fragrances are available for sale and can be found at major retailers such as Macy's and Amazon.
Featured Image by Catherine Opie