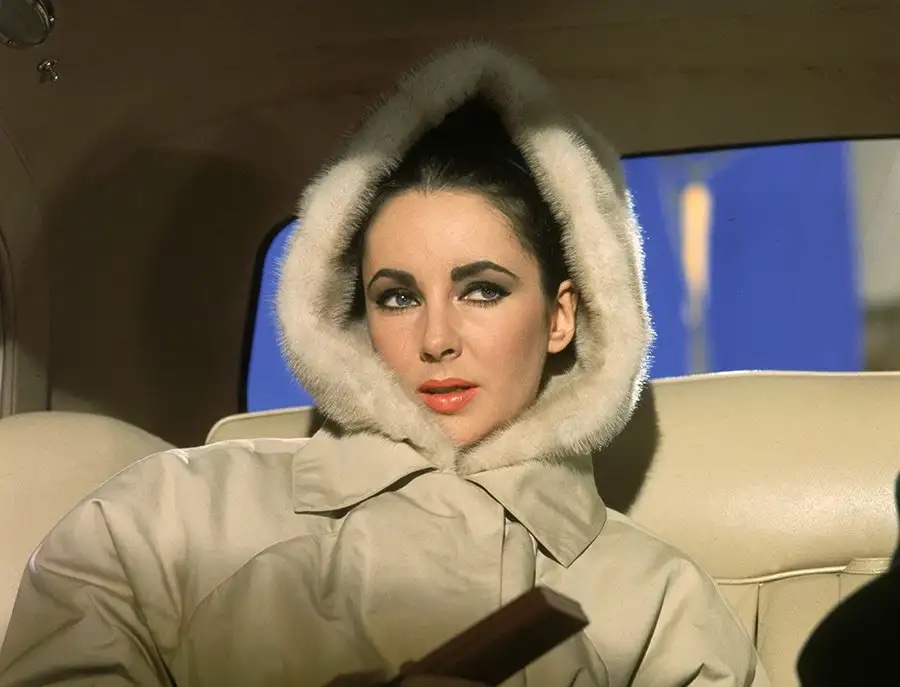 The House of Taylor Holiday Gift Guide
It's here! House of Taylor's Elizabeth-inspired holiday gift guide has something for everyone. Replace the stress that's become so commonplace this season with a childlike joy, something that stayed with Elizabeth her entire life. In the Taylor household, this time of year called for gathering family and friends (you can never have enough), shared meals, and thoughtful gifts that Elizabeth curated specifically for her guests. In that spirit, we've put together a list of items for the reader of the bunch, the friend that's always looking for something to write with, the cousin who's always recommending a new podcast, and more.
"Elizabeth Taylor: The Grit and Glamor of an Icon"
Elizabeth's highly anticipated first authorized biography is here and ready to gift! Available for order on Amazon, Bookshop.org, and Barnes & Noble, bookworms won't be able to keep their noses out of this one. Uncover Elizabeth's true narrative through unpublished letters, diary entries, and off-the-record interviews. It's really more than a book – it's a journey.
Airpods for "Elizabeth the First"
Earphones along with a sensational podcast make a great giftable pair. "Elizabeth the First," available on Apple Podcasts and narrated by Katy Perry, features stories from people closest to Elizabeth, including access to audio from House of Taylor's archives. A fun companion to the authorized biography, this podcast covers all things Elizabeth, from her notable negotiation for the first million-dollar salary in cinema, to her groundbreaking activism promoting awareness of issues like HIV and AIDS.
Elizabeth Taylor's Limited Edition Montblanc Fountain Pen
Inspired by Elizabeth's legendary eyes, and well-known passion for accessories, the Montblanc Muses Elizabeth Taylor Special Edition Pen makes a special gift for the writer in your life, or for anyone who appreciates the finer things. If there's one thing we know for sure, Elizabeth would want your friends and family to write in style.
An Overnight Stay at The Elizabeth Taylor Harlequin Suite
In case you were wondering, it's more than appropriate to get yourself a little something – you deserve it! Book a night (or two, or three) in the same suite where Elizabeth negotiated her million-dollar contract for Cleopatra (from the bathtub!) at the Dorchester Hotel in London. Enjoy a luxurious stay where you'll feel Elizabeth's remarkable legacy every step of the way.
Perfume
Elizabeth knew perfume is an accessory that can't be skipped. Follow in her footsteps and purchase a scent that's truly captivating; White Diamonds for a hit of luxury, Gardenia to embrace infinite femininity, and because we can't forget about the boys, Passion for Men to make him stand out in the crowd.
ETAF Donation
Taking a break from presents this year? Make a change in someone's life and join The Elizabeth Taylor AIDS Foundation in their commitment to ending AIDS. Donate $500 in exchange for a replica of The Elizabeth Taylor diamond ring (as ring sizes are limited, please contact the foundation at [email protected] with your ring request). Your ETAF donation can have a tangible impact on people living with HIV. After all, this season is about the spirit of giving!
Diamonds
If a replica isn't enough, there's always the real thing! While we acknowledge the old adage "less is more," this is House of Taylor — in our world, more will always be more.
You can't cry on a diamond's shoulder, and diamonds won't keep you warm at night, but they're sure fun when the sun shines.