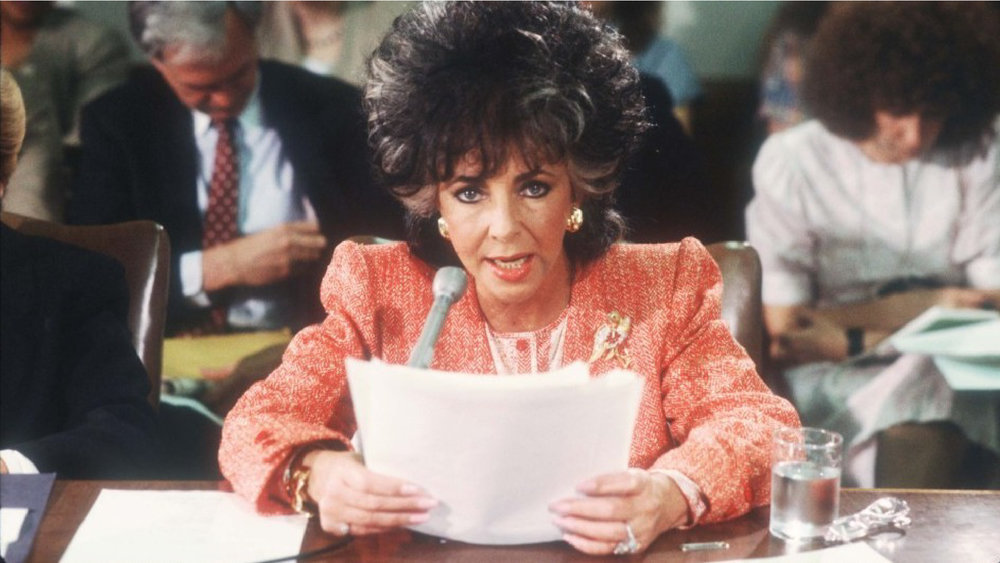 The Path of AIDS Activism
As the epidemic took root in the United States in the 1980s, those living with, affected by, and concerned about HIV/AIDS fought tirelessly against unjust discrimination brought on by the physical and social stigmas associated with the virus. Systemic oppression trickled down from the highest level of government, and while activists were working on the ground to provide the best care possible to those in need, and to raise their voices on behalf of the voiceless, their cries were falling on deaf ears. That's where Elizabeth comes in.
Elizabeth Taylor became the globally recognized celebrity face of HIV/AIDS activism in the 1980s as she used her platform to speak out against discrimination and to promote continued HIV/AIDS research. In 1985, Elizabeth chaired AIDS Project Los Angeles' Commitment to Life fundraiser. The disease then struck close to home as her dear friend Rock Hudson succumbed to it. So began her tireless commitment to end the epidemic. Elizabeth co-founded The Foundation for AIDS Research (amfAR) in 1985 and regularly lobbied President Reagan and Congress to address the crisis. She established The Elizabeth Taylor AIDS Foundation (ETAF) in 1991 to provide direct care support, along with love and moral support, to the most vulnerable patients. Her celebrity made her work impossible to ignore, giving the AIDS Crisis the platform it needed to be recognized and addressed by those in power.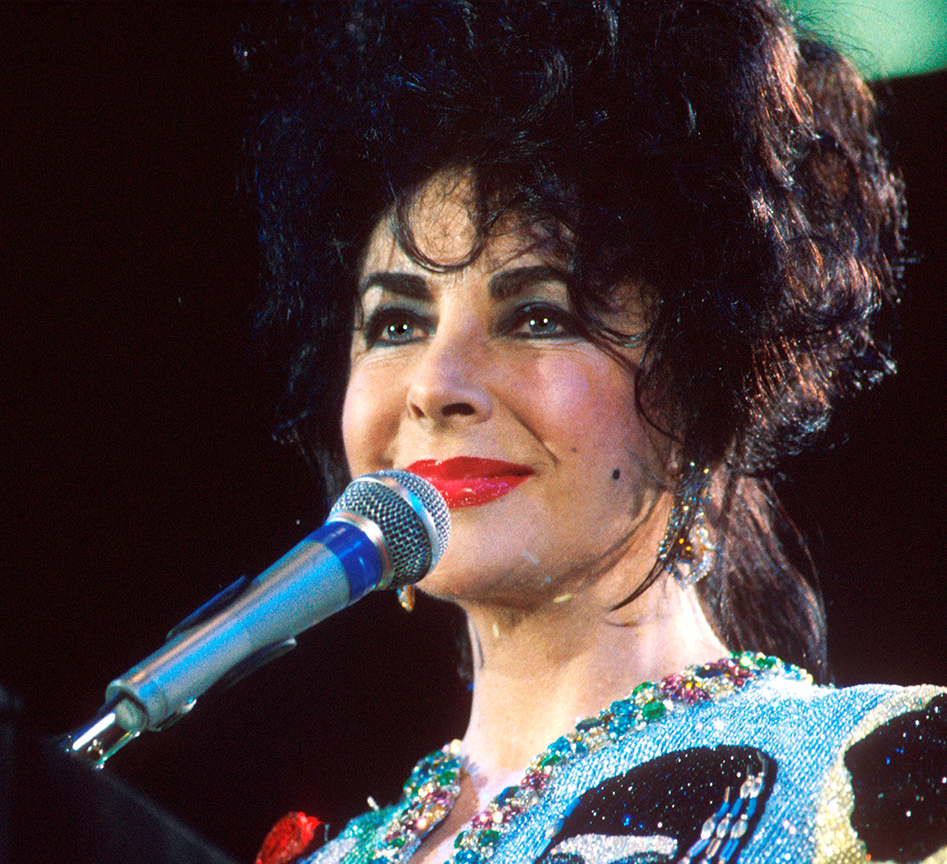 The Elizabeth Taylor AIDS Foundation still works tirelessly towards that goal, combating the unrelenting current of the virus which continues to pose a threat to life and human rights. One of the foundation's advocacy efforts that will be taking the forefront this year is its "HIV Is Not a Crime" campaign which, working in collaboration with other national and state organizations, has successfully modernized HIV laws in Illinois, Missouri, New Jersey, Nevada, and Virginia. With the launch of the first national "HIV Is Not A Crime Awareness Day" on February 28, 2022, the foundation is hoping to heighten awareness of many outdated laws that negatively impact those living with HIV/AIDS, both nationwide and globally.
Additionally, ETAF's 2022 priorities also include supporting Women living with HIV, specifically aimed at mental health and general wellness. Focusing efforts and resources in the U.S. south is intentional, as 52% of new HIV diagnoses occur in the region each year, disproportionately impacting Black Americans and the LGBTQ+ community who reside there.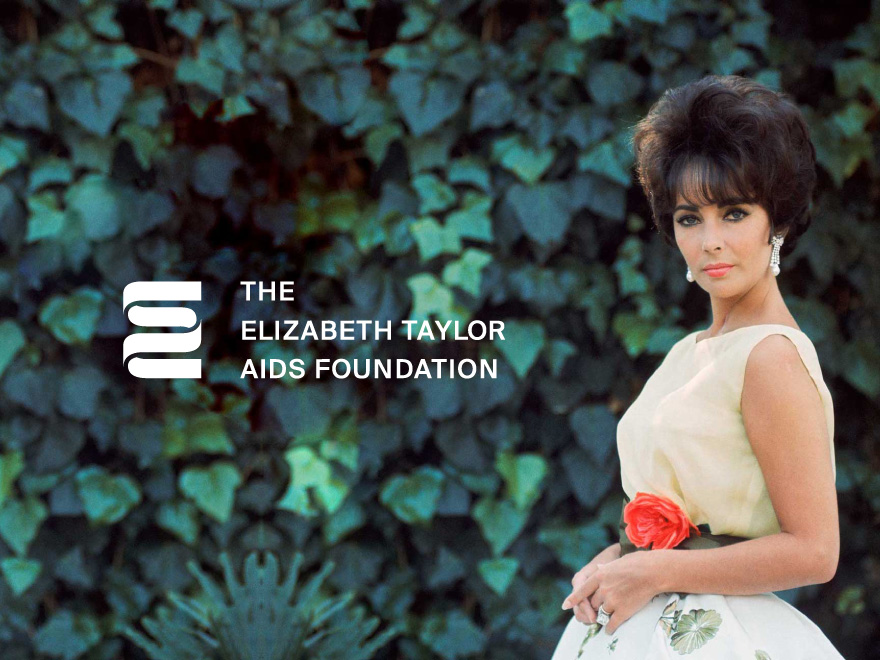 Photo by Mark Shaw, MPTV Images
The foundation is also continuing many of its longstanding programs such as the GAIA/Elizabeth Taylor Mobile Health Clinics, which have performed over two million clinic visits in rural Southern Malawi, and the Elizabeth Taylor 50-Plus Network, which is a social support network for long-term HIV survivors age fifty and older in San Francisco, CA.
These essential programs are maintained by those continuing Elizabeth's work, including everyone in the ETAF community, long standing partners and donors like Macy's and Gilead Sciences, Inc., along with the proceeds from the annual Elizabeth Taylor Ball to End AIDS where sponsors such as BVLGARI, American Airlines, and many others lend their support.
In 2021, the ball honored Billy Porter, Dr. Anthony Fauci, Sandra Thurman, and The Foundation for AIDS Research (amfAR) with the Elizabeth Taylor Commitment to End AIDS Award. These honorees and institutions are folded into Elizabeth's legacy in the fight to end HIV/AIDS and associated discriminations and stigmatizations.
This year's Ball to End AIDS is expected to be held on September 15, 2022. Visit the Elizabeth Taylor AIDS Foundation website to stay up to date on all related events, initiatives, and donate here.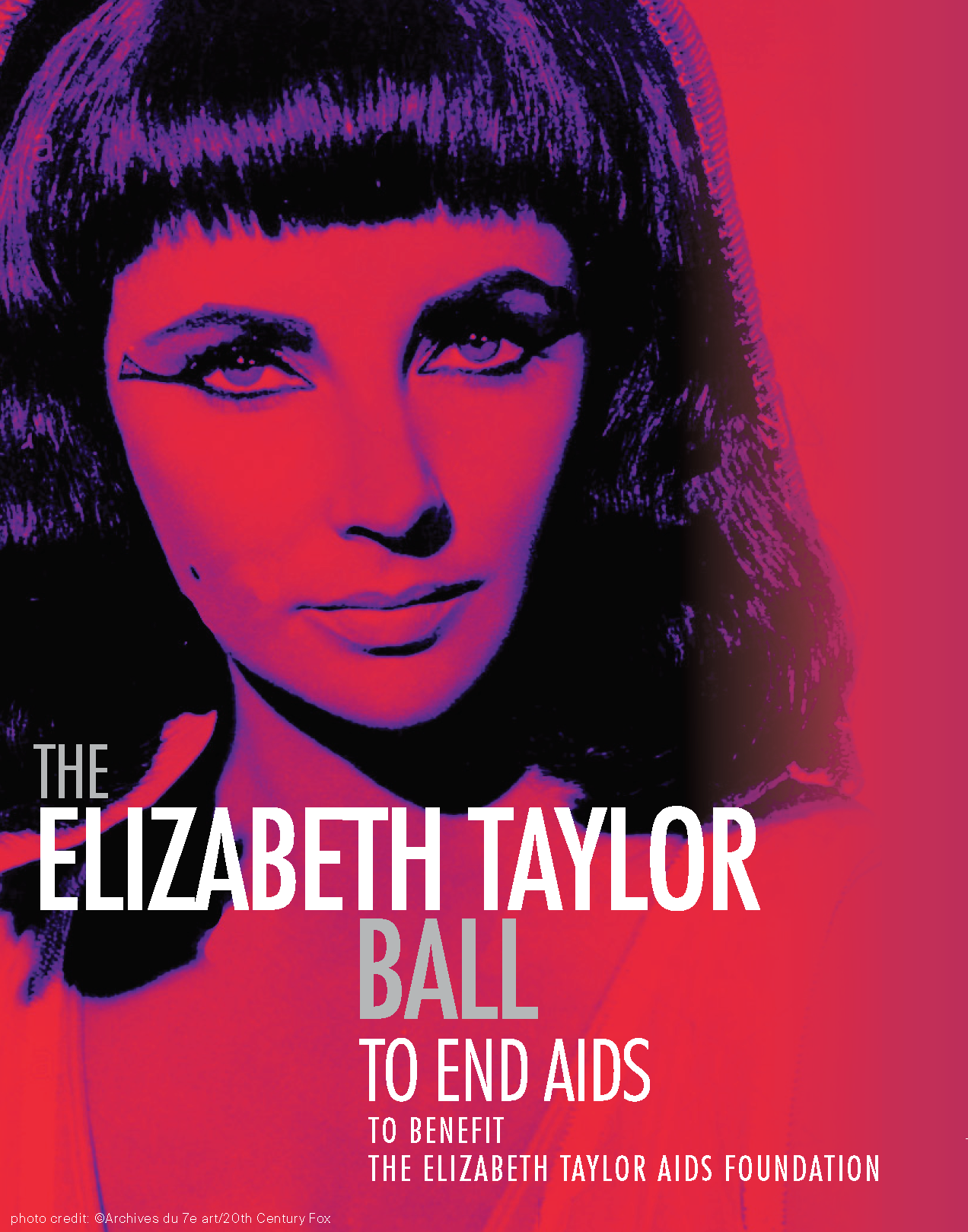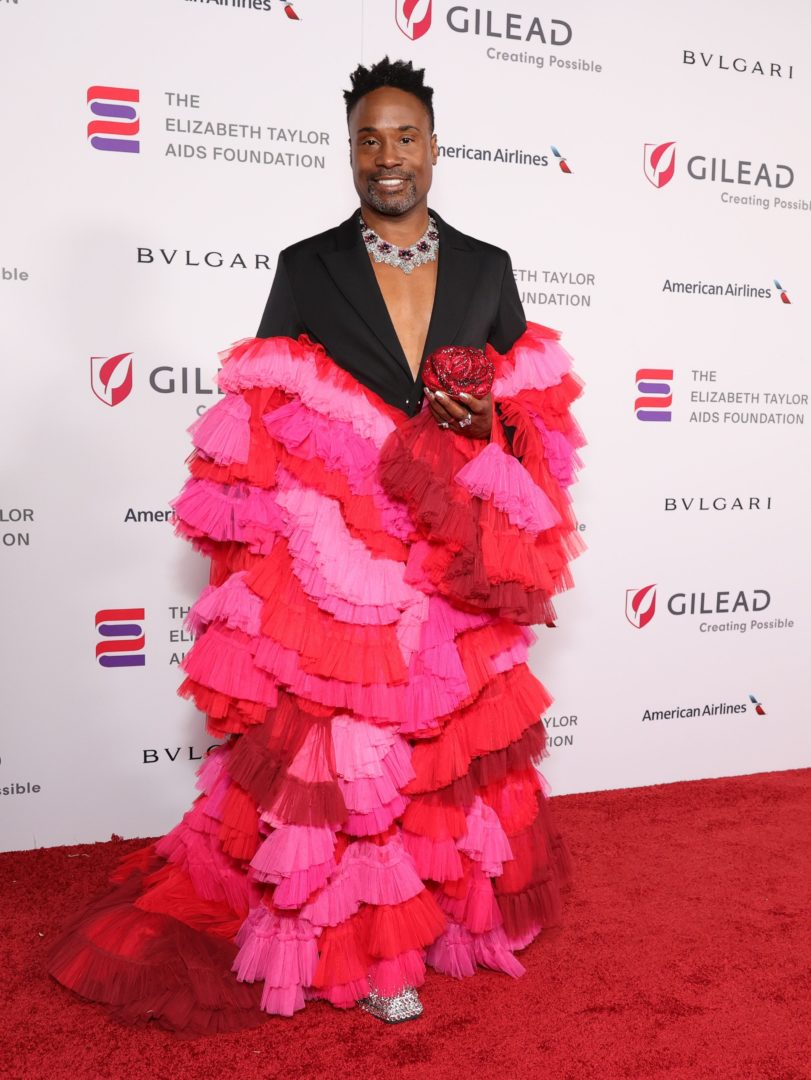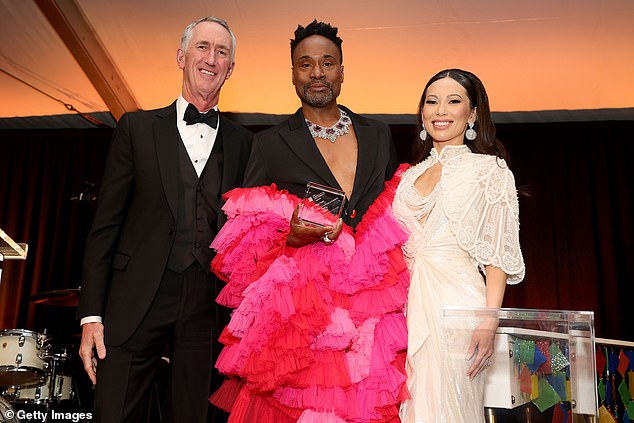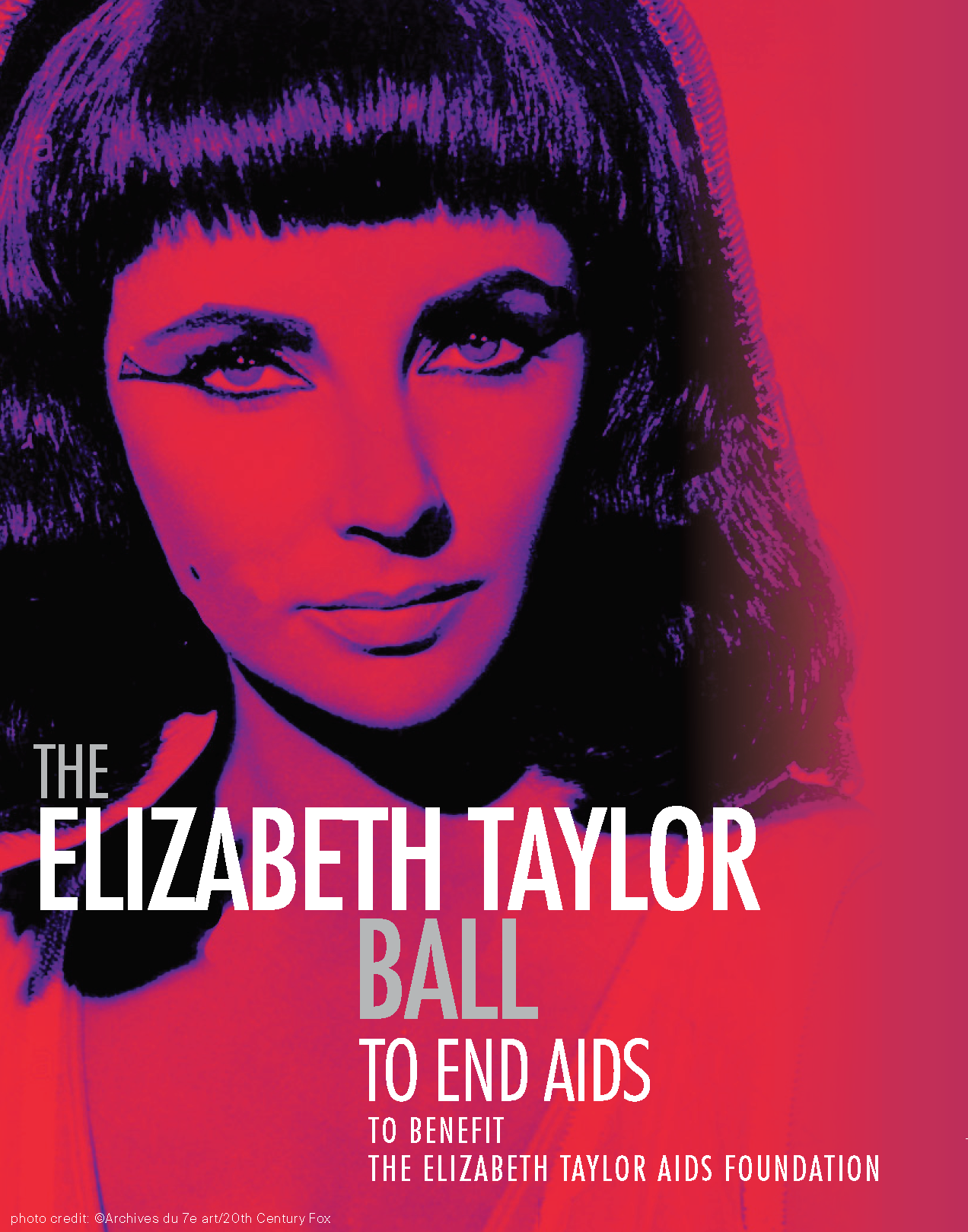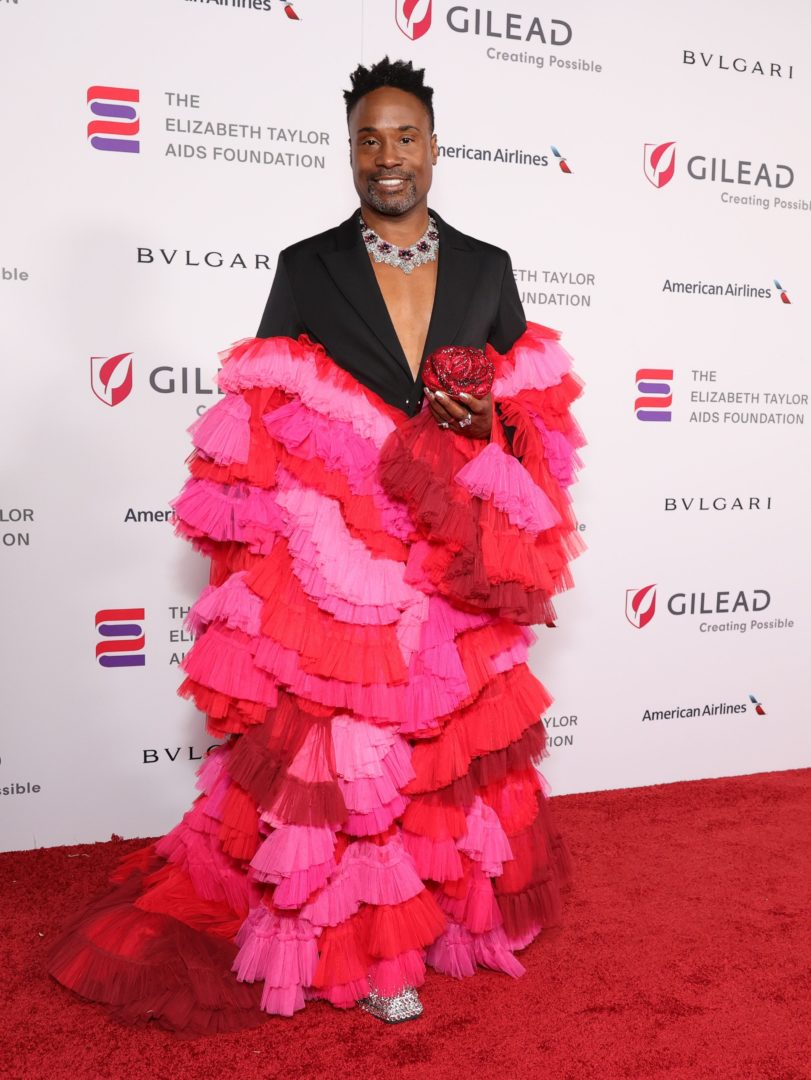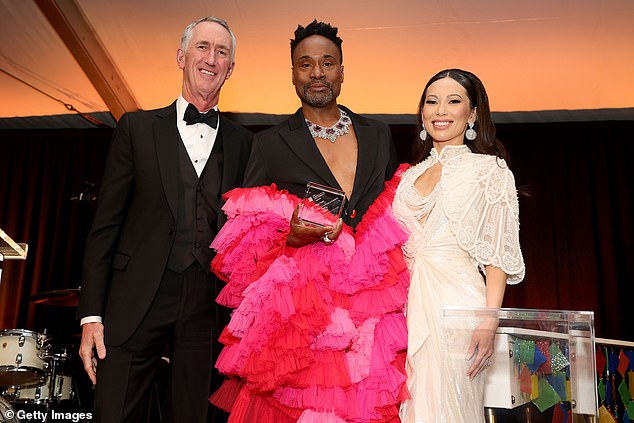 First Image: Official flyer for the 2021 Elizabeth Taylor Ball to End AIDS, Second Image: (L-R) Daniel O'Day, Billy Porter, and Christine Chiu attend The Elizabeth Taylor Ball To End AIDS on September 17, 2021 in West Hollywood, California. (Photo by Rich Fury/Getty Images). Third Image: Billy Porter attends The Elizabeth Taylor Ball To End AIDS on September 17, 2021 in West Hollywood, California. (Photo by Rich Fury/Getty Images)