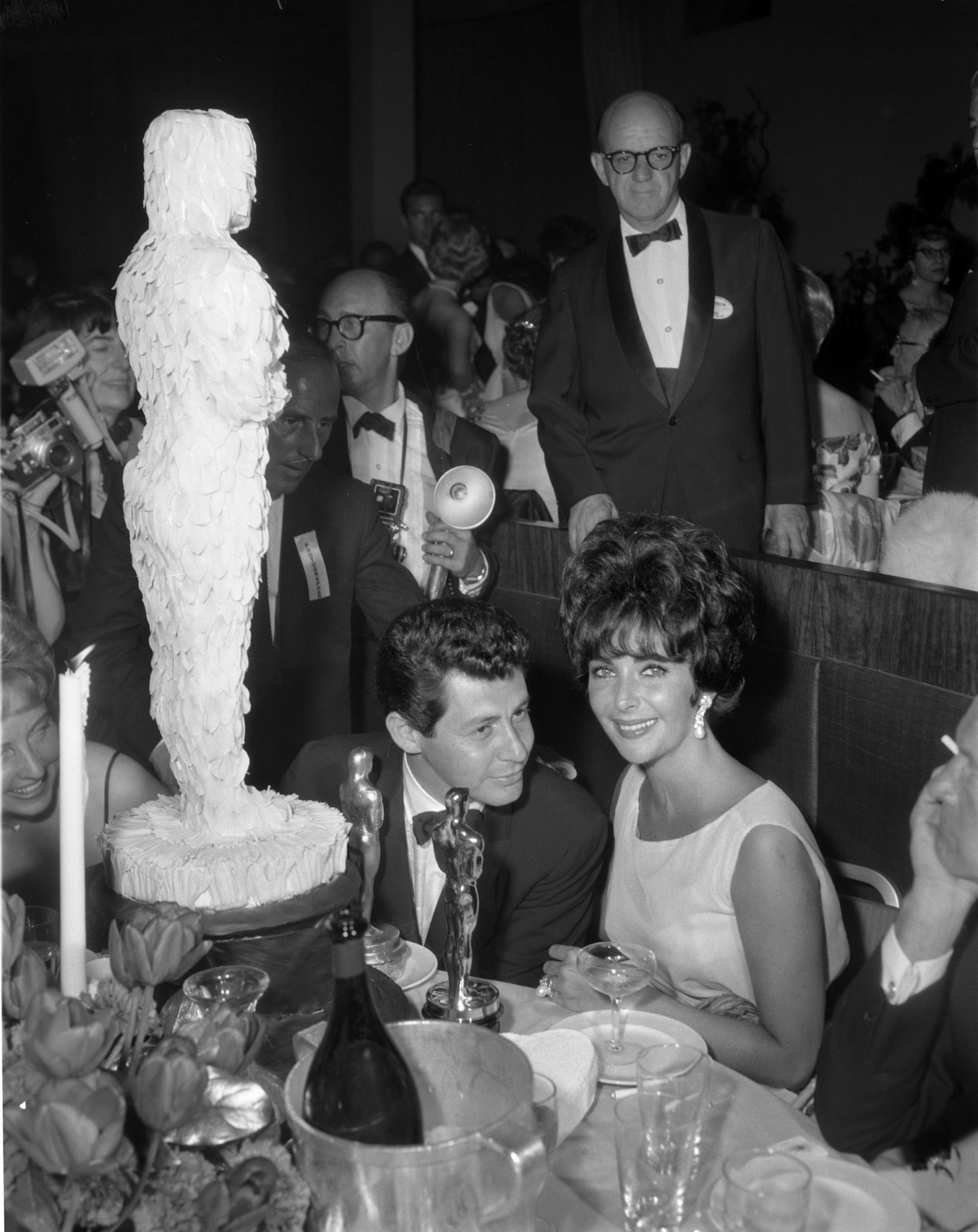 Elizabeth Taylor at The Academy Awards
Elizabeth Taylor engaged with a number of important men throughout her life. While some came and went (however dramatically) – in 1961, one tiny man made of gold entered the picture and stayed for good.
Elizabeth earned her first Best Actress Oscar for her performance as Gloria Wondrous in Daniel Mann's BUtterfield 8. Still reeling from the sudden and tragic passing of her husband Mike Todd, and caught in a heated scandal regarding her new relationship with singer Eddie Fisher, Elizabeth was not able to fully celebrate receiving one of the highest honors of her craft. While sincerely grateful for the award – and for being able to receive the award in person after a near deathly bout of pneumonia that ended in a life-saving tracheotomy – that tiny gold man could never replace what she had lost, and with a broken heart she accepted her first Academy Award.
Luckily, the second time around she was in much better spirits. In 1967 she was nominated and awarded with Best Actress for her iconic role as Martha in Playwright Edward Albee's Who's Afraid of Virginia Woolf?, after her voracious performance garnered worldwide acclaim. Blurring the lines of reality and illusion, she smashed conventions surrounding family, beauty, and gender politics in a tempestuous on-screen rage that left audiences on the edge of their seats. While she didn't attend the Oscars this year, the win was a meaningful one.
Elizabeth had previously accumulated several other Best Actress nominations for her roles in Raintree County (1958), Cat on a Hot Tin Roof (1959), and Suddenly, Last Summer (1960). However, it was her fourth consecutive nomination that landed her her first Oscar – a cherished and significant marker in her career.
As the 2023 Academy Awards season quickly approaches, we are reminded that at her core, Elizabeth was an actress. Celebrity and activism aside, she is a legend of the screen whose work still influences modern auteurs and aspiring creatives around the world.