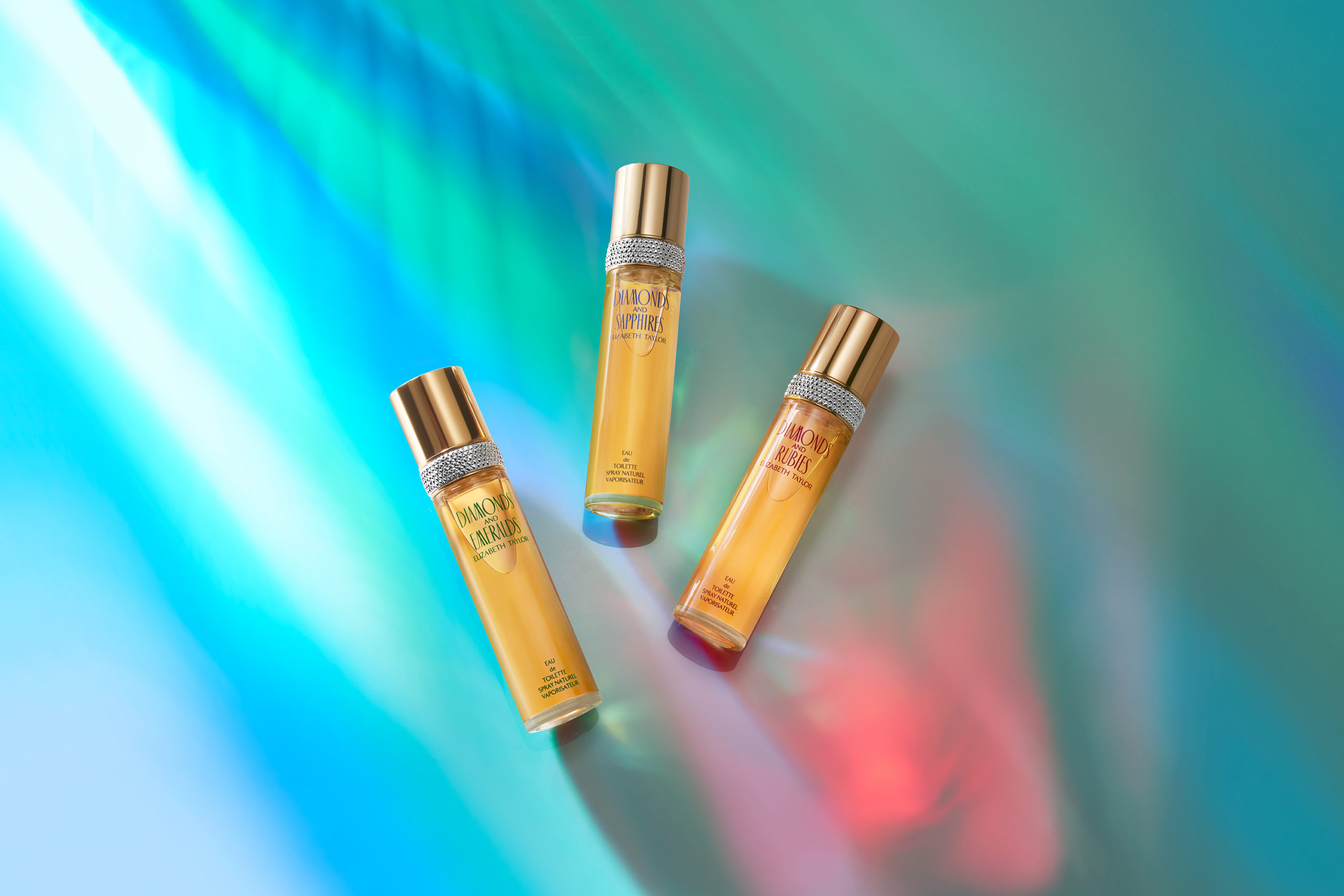 Fragrant Jewel Collection
Elizabeth Taylor was known for her love of jewelry, but it wasn't all about the diamonds – she adored a colorful jewel as well. Following the success of her White Diamonds fragrance in 1991, Elizabeth expanded her line to include three new scents: Diamonds and Sapphires, Diamonds and Rubies, and Diamonds and Emeralds.
With her love for jewelry as the inspiration, Elizabeth set out to pay homage to her legendary collection, from her Bulgari Sapphires and Emeralds to her stunning Cartier Rubies.  The romance of these pieces inspired each scent, as Elizabeth knew not every woman could access the kind of jewelry she could, they could still tap into the glamour of these pieces through beautiful, luxurious fragrances.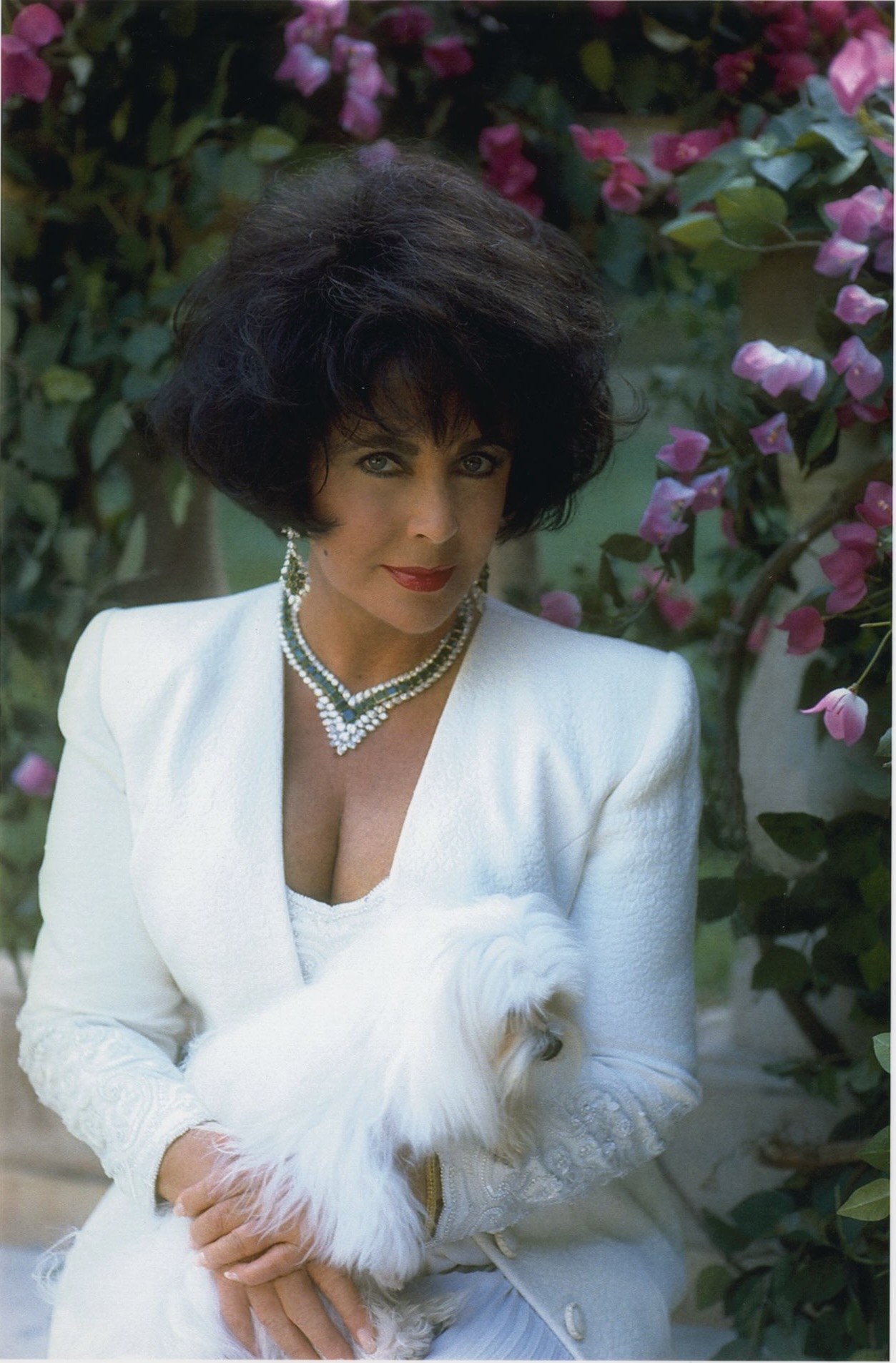 Photo Credit: Victoria Brynner
Initially reluctant to launch three fragrances at the same time, the success of White Diamonds and insistence from her fragrance partners swayed her, leading to the beginning of The Fragrant Jewel Collection, which continues to have a loyal following among fans of Elizabeth's fragrances, even to this day.
To promote the long-awaited scents, Elizabeth starred as herself in a thriller commercial filmed by seasoned movie director John Frankenheimer. "It's a scene worthy of a great Hollywood director, one just waiting for the entrance of a great Hollywood star," says the official press release from 1993. Suave and mysterious, the ad paints an intriguing picture that immediately draws the audience in. The cover is also graced by Elizabeth's beloved companion, Sugar, who went everywhere with her. Famous in her own right, Sugar is seen wearing her own piece of jewelry for the shoot proving that the apple never does fall far from the tree.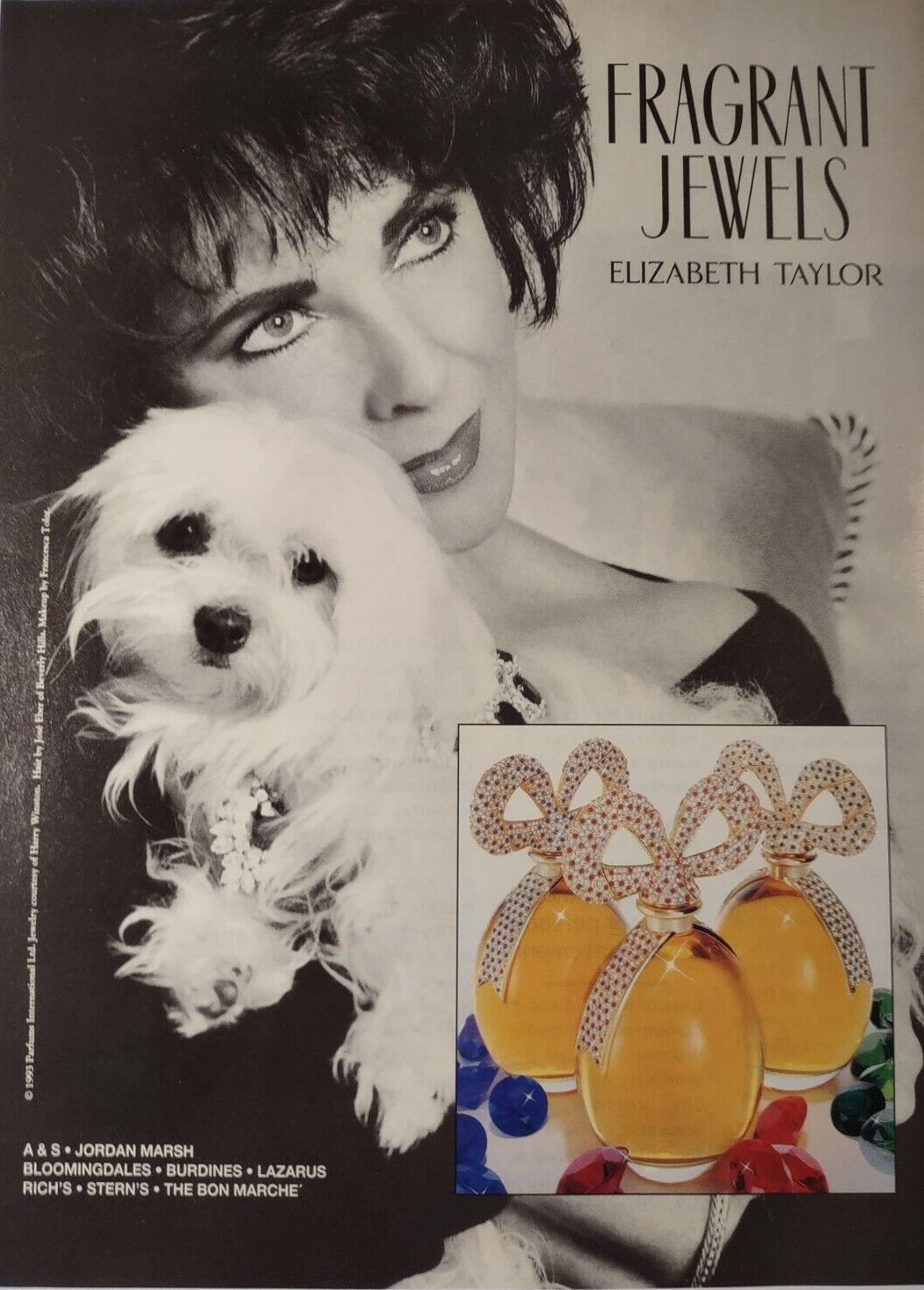 Photo Credit: Bruce Weber
As the first celebrity to create her own fragrance empire — Elizabeth left an undeniable mark on the industry. The Fragrant Jewel Collection features scents full of depth and character, just like the women who wear them. Experience it for yourself when you shop the full collection on Amazon.