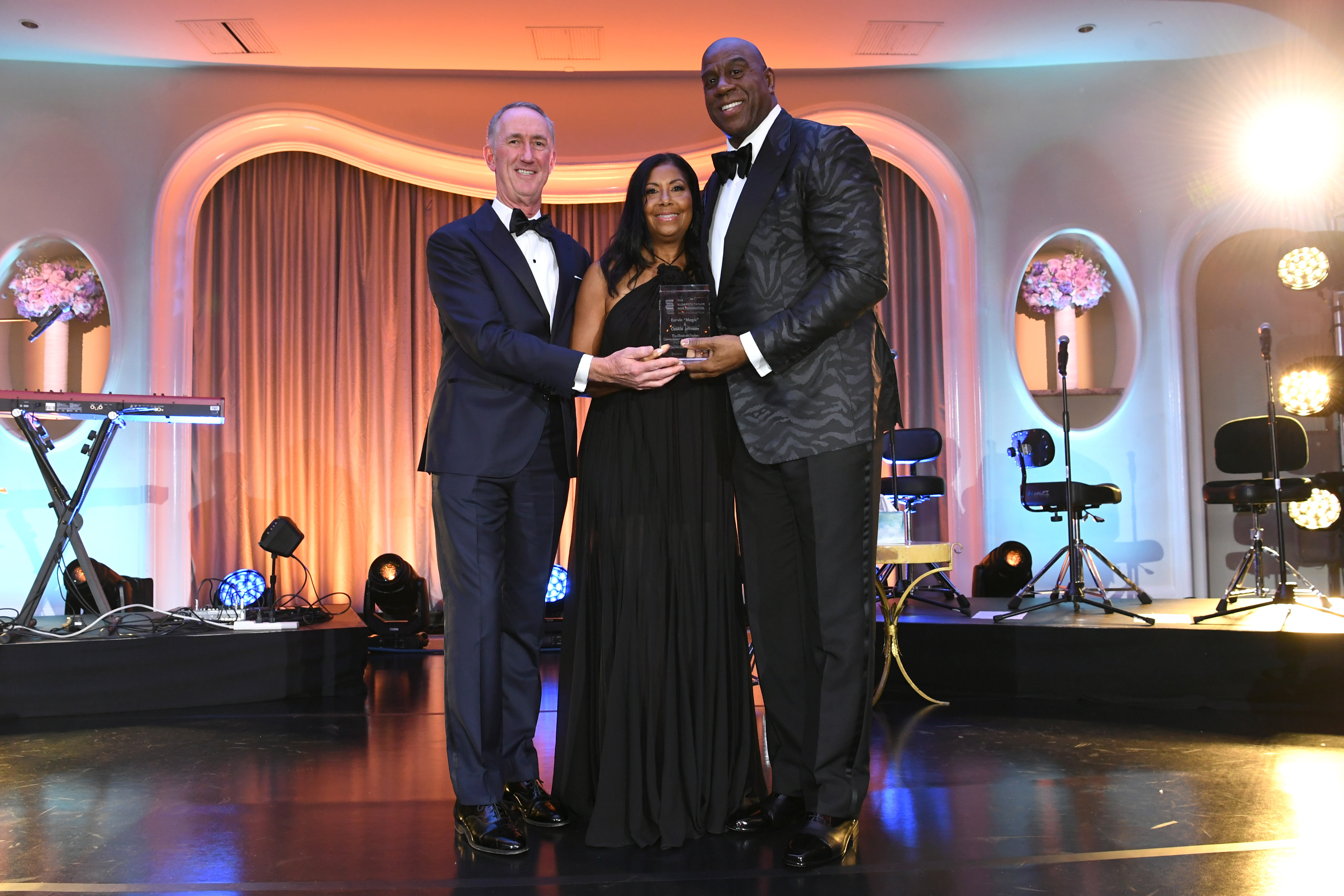 ETAF Hosts the 4th Annual Elizabeth Taylor Ball to End AIDS
On September 21, 2023, the fourth annual Elizabeth Taylor Ball to End AIDS, generously supported by Presenting Sponsor Gilead Sciences, was held at The Beverly Hills Hotel. House of Taylor and The Elizabeth Taylor AIDS Foundation (ETAF) were honored to continue the yearly gala that raises awareness and funds for the HIV/AIDS epidemic. After tirelessly advocating for those living with AIDS throughout the 1980s, Elizabeth established ETAF in 1991 to carry out her vision of an AIDS-free world — now we keep that vision alive by working to ensure that HIV prevention education and access to treatment are available for all.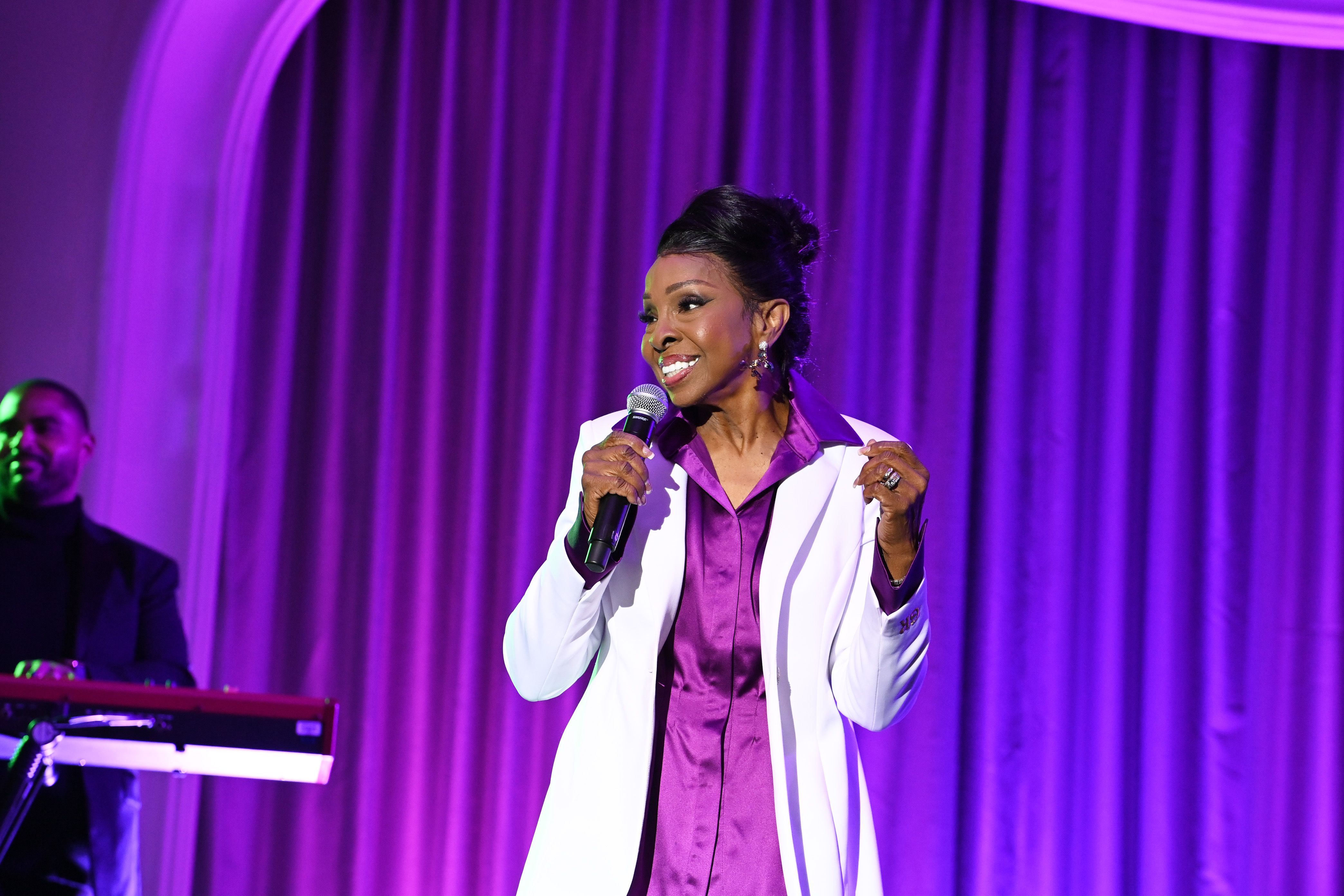 Elizabeth did everything in style, and hosting a ball in celebration of her activism is no exception. This year's gala included a seated dinner, an exciting live auction in partnership with Christie's, and an exclusive look at items from The Elizabeth Taylor Archive.⁠ Earvin "Magic" and Cookie Johnson were presented with The Elizabeth Taylor Commitment to End AIDS Award, seven-time Grammy Award-winning singer-songwriter Gladys Knight graced the stage for an unforgettable performance, actors Angela Bassett and Courtney B. Vance emceed the event, and ETAF Ambassador Paris Jackson along with longtime supporter Christine Chiu acted as co-chairs. 
"We're in line with each other because the Elizabeth Taylor Foundation, they do a lot of work in underserved communities, and that's where Cookie and I built our business," Magic Johnson told Variety. "We were out educating people in the Black and brown community, and we raised a lot of money to take care of people. Cookie and I had the same mindset, had the same heart. We wanted to bring an end to HIV and AIDS in any way that we could. So, this is special for us."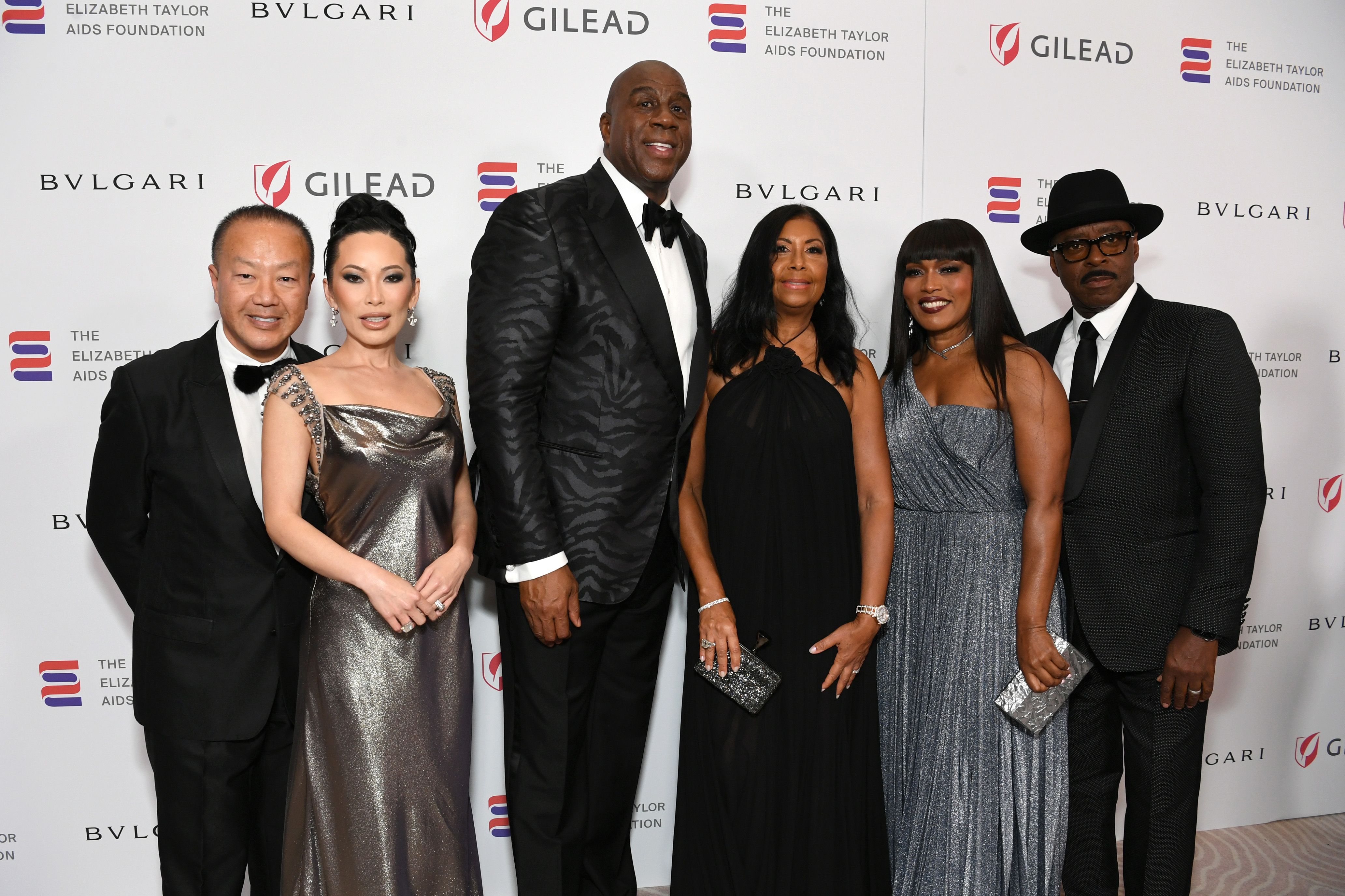 As the first globally recognized celebrity HIV and AIDS Activist, Elizabeth created a movement that we still feel the force of today. Achieving Elizabeth's commitment to an AIDS-free world requires strategic planning and a process of evolution based on the changing needs of ETAF's community. Their current strategies include building community, growing resources, knowledge-based decision-making, and practicing principles of Meaningful Involvement of People with HIV/AIDS (MIPA). 
It is an incredible privilege to see Elizabeth's legacy shine through those invested in making a difference and keeping her spirit alive. As a woman who gave so much, her love of people and her passion for activism are undeniably the things we remember most. We're grateful to have had another great year doing all we can to emphasize Elizabeth's voice, commitment, and dedication to a cause we'll always fight for.