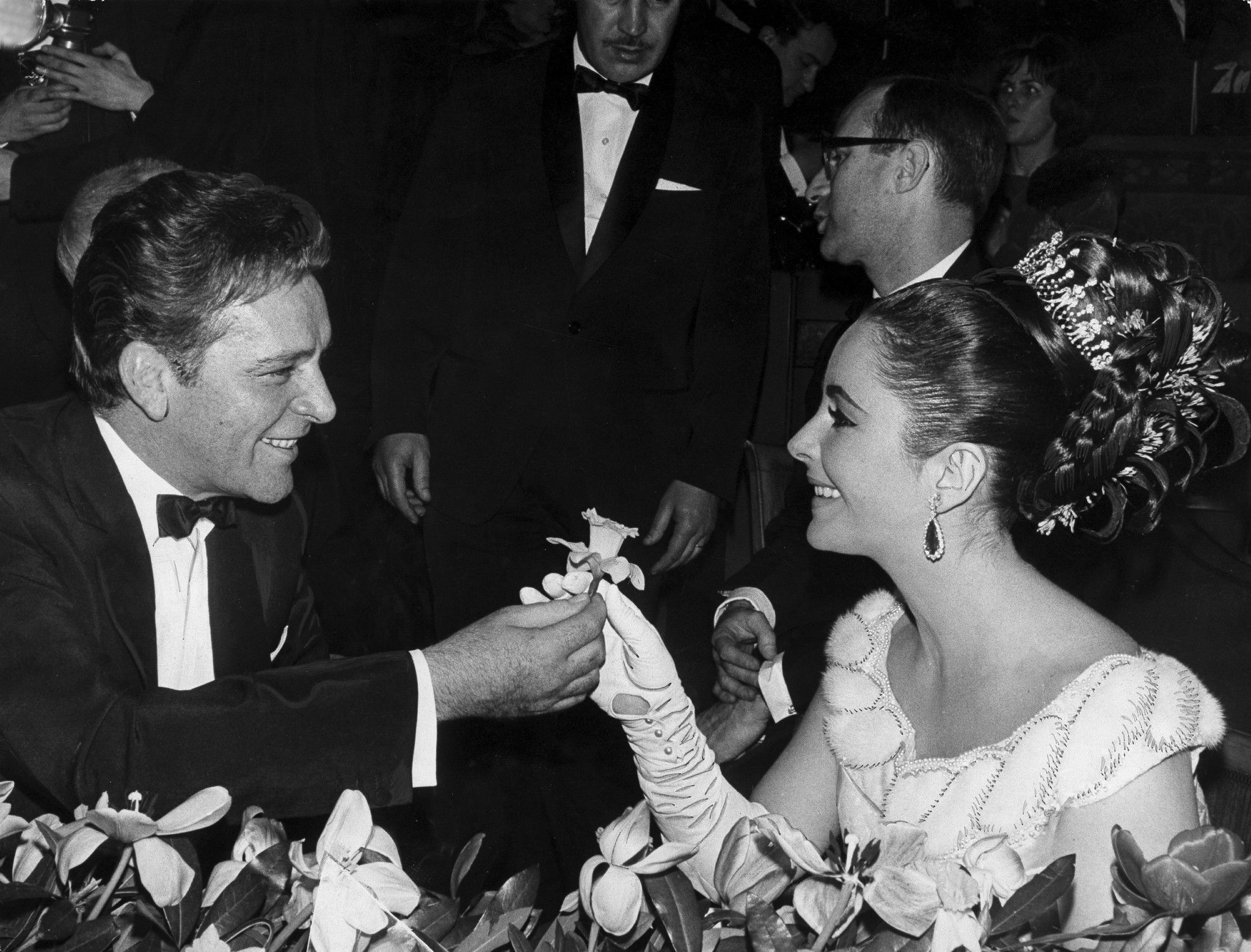 "It's Tuesday, I love you."
There are plenty of ways to say, "I love you," but gifts are certainly the most fun! During their time together, Richard Burton showered Elizabeth Taylor with "just because" jewelry as a symbol of his affection. Amidst their affair that took the world by storm while filming Cleopatra in Italy, Elizabeth and Richard were out looking at emeralds and diamonds because when in Rome, go shopping.
Italy was the epicenter of a famed love story that we still crave the details of today. It marked the beginning of Elizabeth's freedom as an actress and made contractual history, but let's not forget the legendary jewels that are as much a part of her legacy as anything else. 
"I can't deny that Richard gave me some spectacular gifts on birthdays and Christmas, but in truth he was so romantic that he'd use any excuse to give me a piece of jewelry," admitted Elizabeth in her book My Love Affair with Jewelry. "He'd give me 'It's Tuesday, I love you' presents. 'It's a beautiful day' presents. 'Let's go for a walk, I want to buy you something' presents. Over the years I've come to think of these as my 'It's Tuesday, I love you' jewelry. And I never knew when he would come up with the most extraordinary ring or something very sweet and simple."
For Elizabeth, one of the greatest advantages of working on Cleopatra was access to Bulgari's shop in Rome, which she frequented often to swap stories with Gianni Bulgari and for a peek at the crème de la crème pieces that he kept tucked away in a small room. One day Richard told Elizabeth he felt like buying her a present, and the Burtons were off to Bulgari's store with a warning from Richard to "control herself" — quite a big ask if we say so ourselves. 
After teasing the couple with gems far over Richard's $100,000 limit, Gianni brought out two sets of emeralds that Elizabeth immediately knew she had to have. The smaller of the two necklaces contained a pendant that could also be worn as a brooch – and just like that, Richard's budget went out the window as she made him see that he was getting two pieces for the price of one. Love might make us crazy, but it's worth the ride…and the jewelry!